Here is the best homemade butter recipe, made from organic cream in just ten minutes with your mixer or food processor.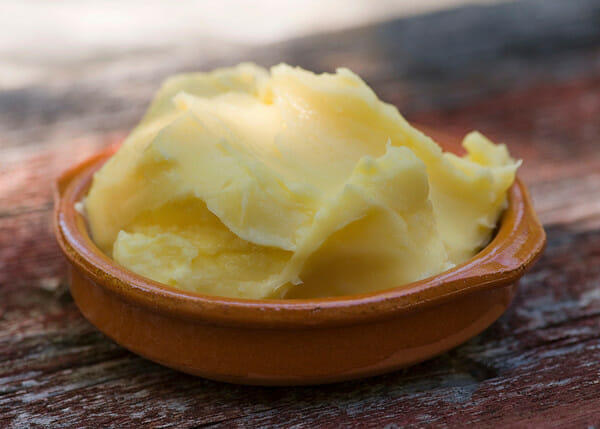 Make your own homemade butter, you're thinking? Yes, I freely admit it…sometimes I wake up purely and simply obsessed with making something that is completely available in large stacks in the supermarket.
A little while ago it happened to me with fresh ricotta, which one day I inexplicably NEEDED to make, and you know what? It was easy, and fast, and fabulous.
So when the urge to make homemade butter struck me, I did it. I went all Laura Ingalls Wilder and Made My Own Butter. And once again…easy, fast and fabulous. Here's what happened.
So, I've flirted with making butter for a while, because with the possible exception of bacon, there's nothing I like better than really good butter.
But for some reason, I thought it would be hard. For one thing, I thought it would involve getting some of these.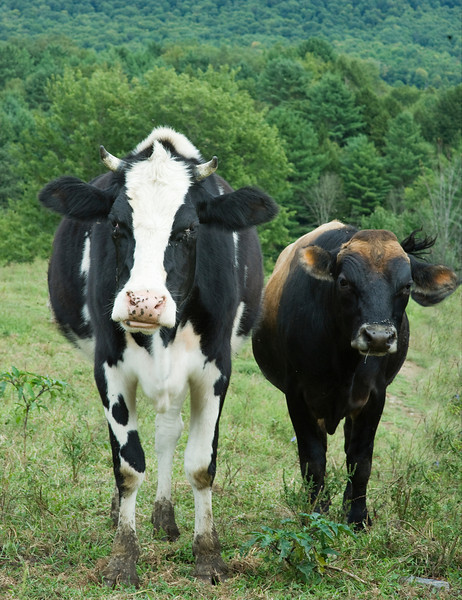 And since one perpetually hungry dog is pretty much all I can deal with, those were out.
But then I started asking around, and it turns out that all you need to make fantastic butter is some regular old heavy cream, a little sea salt, a stand mixer and about 15 minutes. No actual farm animals required, at least not on the premises. So, away we go!
First of all, the cream. When I started my butter-making adventures, I spent a ton of time hunting down fresh cream that had been pasteurized as little as possible.
I scoured farmer's markets and Googled "local fresh cream" and thought again about the whole cow thing. And when I finally tracked some down, it made great butter.
Then I tried it with regular organic heavy cream from the supermarket and guess what? It also made great butter. So while I love a good farmer's market outing, you can absolutely do this with regular organic heavy cream.
There are basically two ways to make butter and make it fast…with the mixer and the food processor.
First up, the mixer.
Pour two cups of cream into your mixer with the whisk attachment. Now, here's one of the most important things I learned: Cover Your Mixer. A dishtowel is your best bet, which I promptly figured out after my first try which involved swathing my entire mixer with plastic wrap.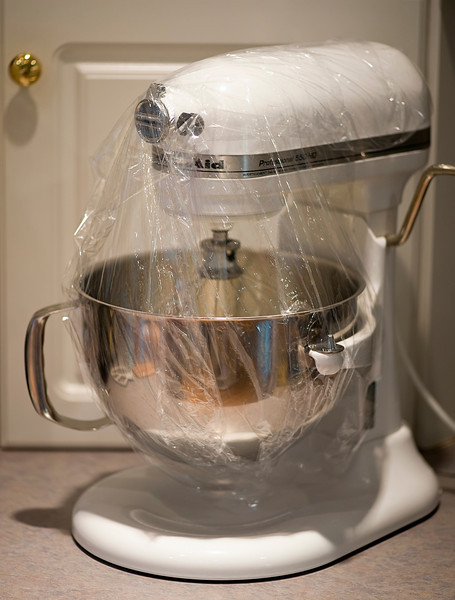 Not only will you be happy you did this at the beginning when the cream is still liquid, you will be even happier at the end when the butter solids separate from the whey and whey starts splashing out of the bowl. Trust me.
Now, crank that mixer up to high and let it rip. After a few minutes your cream will start looking like fresh whipped cream. (By the way, YUM.) Then it will look like fresh whipped cream that has been whipped a little too long. Then after about 8 or 10 minutes it will look like this.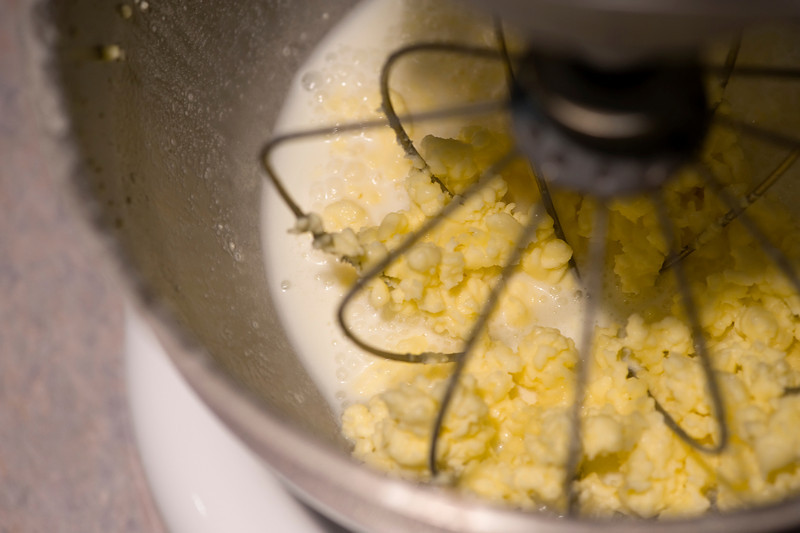 There will be all these lumpy looking chunks floating around in something that looks like watery milk.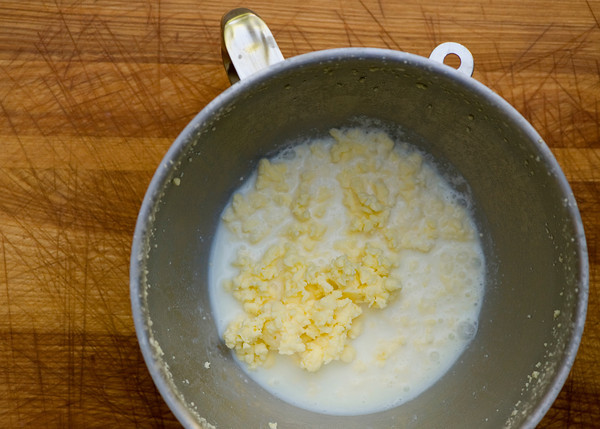 This, my friends, is BUTTER! Now comes the fun part. Pour it all into a strainer, letting the liquid drain off of the solids.
(I always keep the liquid around for a little while, wishing there was something I could do with it, but it's not regular cultured buttermilk and so far I haven't figured anything out, so I eventually give it to the dog, who then acts like she has won the lottery.)
Now, if you would rather try this in a food processor it is exactly the same process (except it takes a little less time to go from cream to a solids/liquids state, and all the splashing stays inside).
Whether you have used a mixer or a food processor, it's time for the next step.
Pick up the solids and squeeze it in your hands until you have gotten as much of the remaining liquid out as you can. At this point I know that some folks rinse it in ice water. I don't. I like the taste of it exactly as is, but try it both ways and see what you think.
Now, if you like your butter unsalted you are all done. If you are a salted butter lover like me, take about 1/4 teaspoon of sea salt and sprinkle it on top of your butter and squish it around some more.
Taste a little and see if it's salty enough for you…if not, add more in 1/8 teaspoon increments until you like it. And voila! Butter. Butter!!
You could even take things a step further and add in some nice fresh chopped herbs, and then you will have herb butter!!! It's almost too much to take in.
I have only two more things to add. First, now that you have spent a little time squeezing butter with your hands, even after you wash them you will be amazed at how smooth and soft they feel…butter-making side benefit. And the other thing is that once you have made your own butter, you pretty much have to make this to go with it.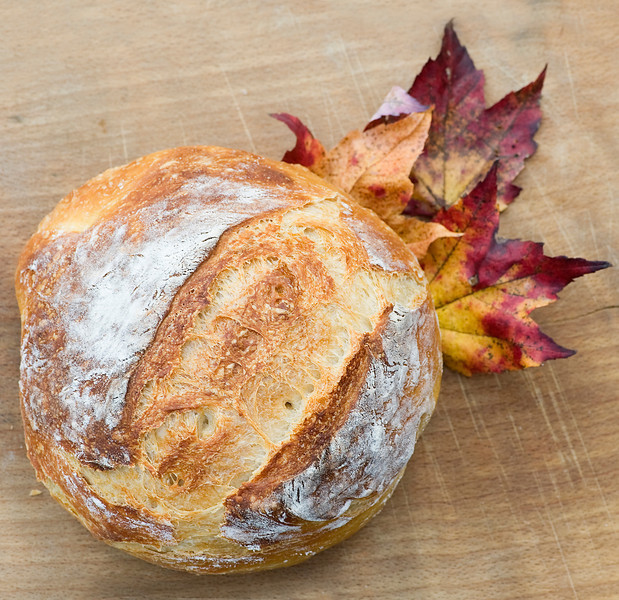 Warm crunchy bread that requires almost no kneading. Homemade bread with homemade butter. Life does not get any better than that.
Happy butter-making!
Print
How To Make Homemade Butter
Prep Time:

5 minutes

Total Time:

5 minutes

Yield: About

4

–

5

ounces

1

x
Category:

Staples

Method:

No Cook

Cuisine:

American
2 cups

organic heavy cream

1/4 teaspoon

sea salt (optional)
Instructions
Pour cream into stand mixer with whisk attachment. Cover outside of mixer with plastic wrap to prevent splashing and turn mixer on medium high.
Beat cream until the solids have separate and turned yellow, about 8-10 minutes.
Strain solids from liquids using a fine mesh strainer. Take solids on your hands and squeeze until you have gotten as much liquid out as possible.
If you like your butter salted, add sea salt in 1/8 teaspoon increments until it has the flavor you like.
Store in covered container in the fridge – butter will keep for about 5 days or so.
Keywords: low-carb homemade butter, gluten-free homemade butter, vegetarian butter, keto homemade organic butter
Hungry for More?