This speedy recipe for cheesy ramen with egg comes together in 20 minutes and is the perfect comfort food. Ramen with cheese to the rescue – it works every time!
Jump to:
why we love this recipe
I firmly believe that we all secretly love ramen. Some of us (raises hand!) love it not so secretly, partly because it brings back warm fuzzy memories of those heady post-college days when we were young and crazy and ramen was all we could afford, and partly because it tastes so dang good.
SO dang good that it's hard to believe that anything could make its naughty taste better. But you know what can? Melted cheese, a little butter and a poached egg. THAT'S what can.
It comes together so easily, and is the perfect comfort food for whatever you need comforting for…or if you just want to luxuriate in the deliciousness that is cheesy ramen.
With the extra added delight of an egg that poaches right there in the buttery, silky, cheesy broth.
ingredients you need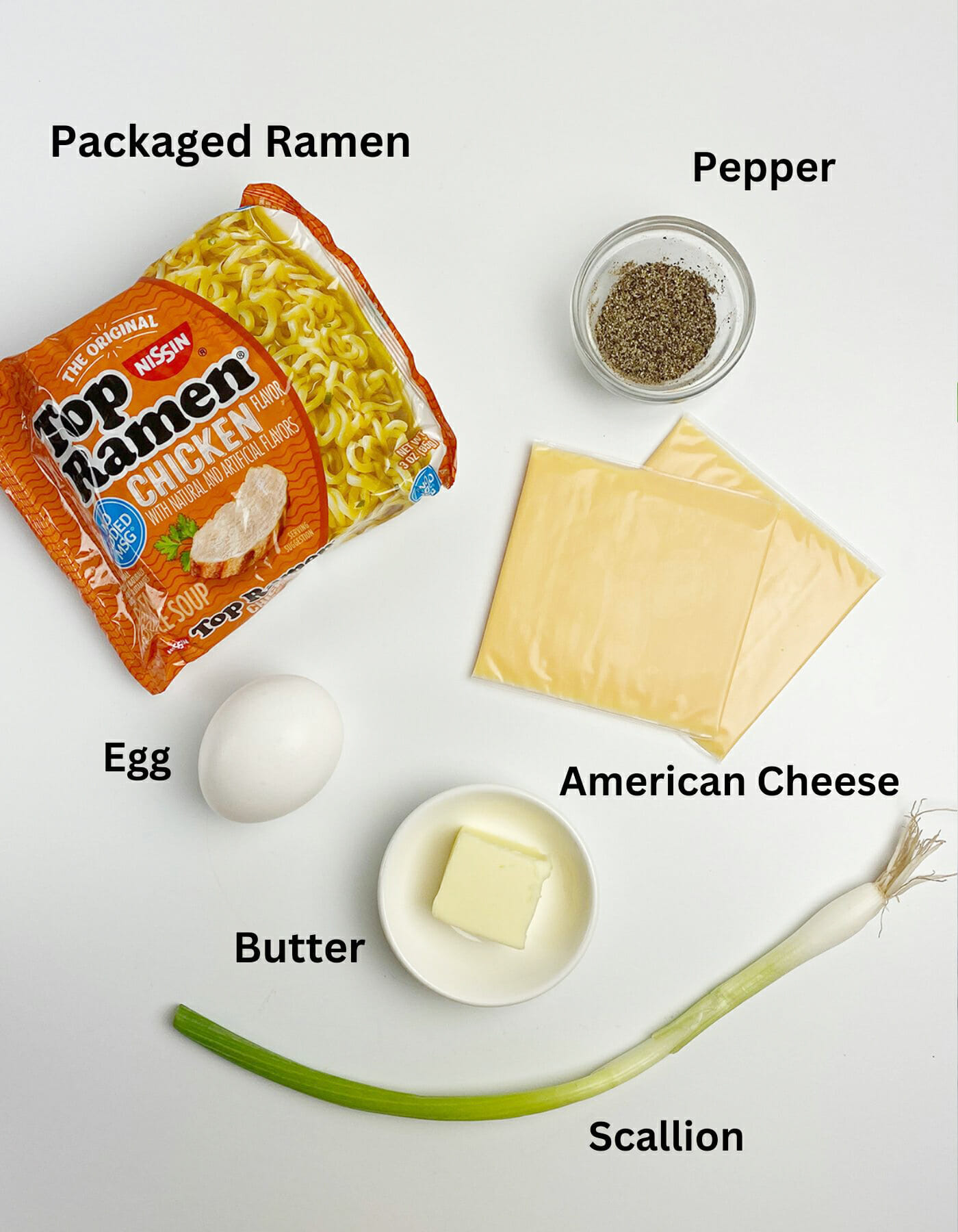 ingredient notes and substitutions
Ramen: You can find these packaged wavy Japanese noodles in the soup aisle of your grocery store. They come with a little flavor packet inside…I usually use the chicken flavored ramen for this recipe, but you can pick whatever flavor you like best.
Scallion: Totally optional. I love the sassy hit of flavor it adds, but if you are making this for someone who is under the weather, leaving the scallion out will give it a gentler taste.
how to make this recipe
STEP 1: Get yourself a 3 ounce package of ramen and cook it up according to the directions on the package (and yes, add in that flavor packet!).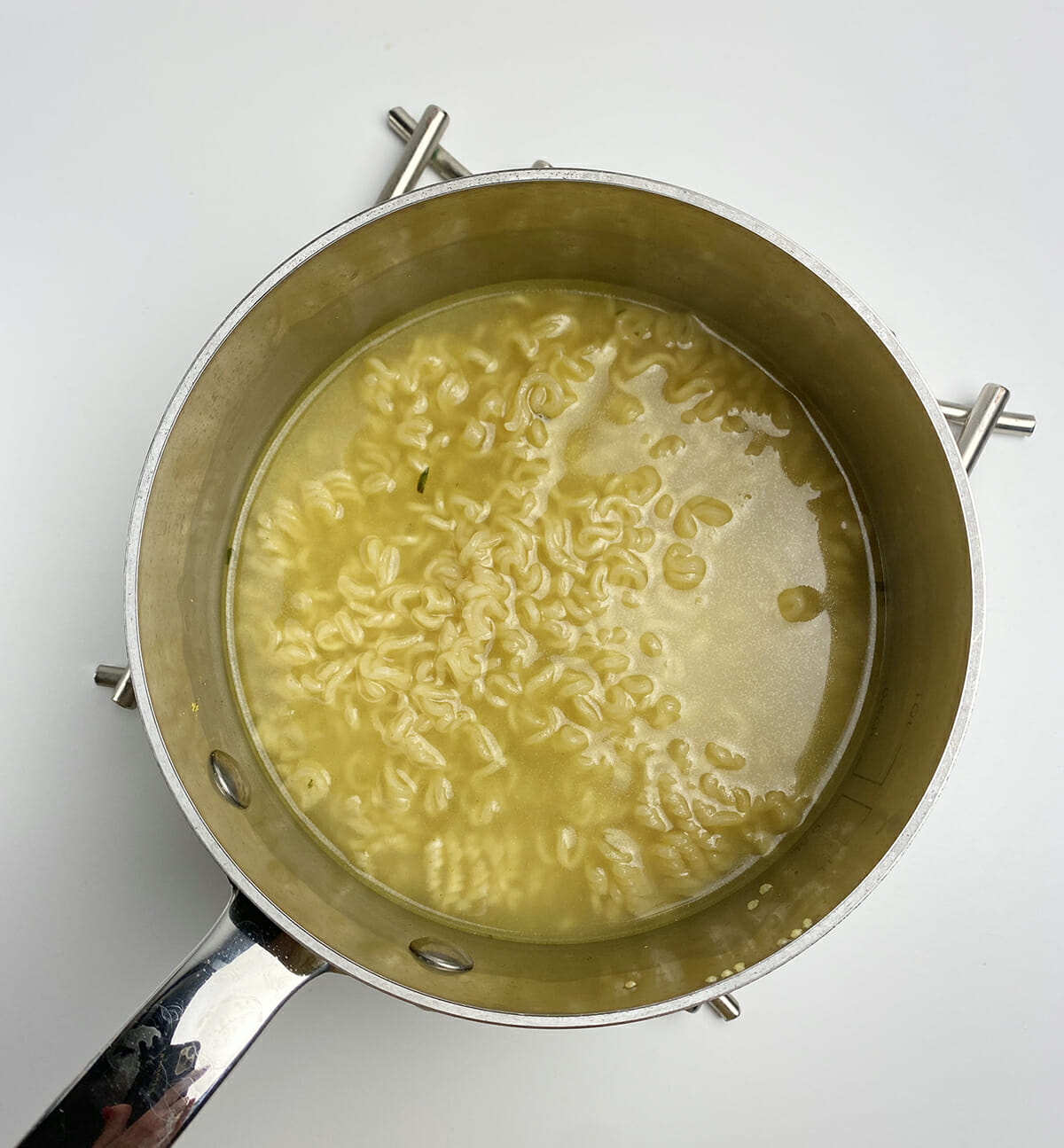 STEP 2: Now turn the heat to medium, add two slices of torn up American cheese and a tablespoon of butter and stir it around until everything is melted.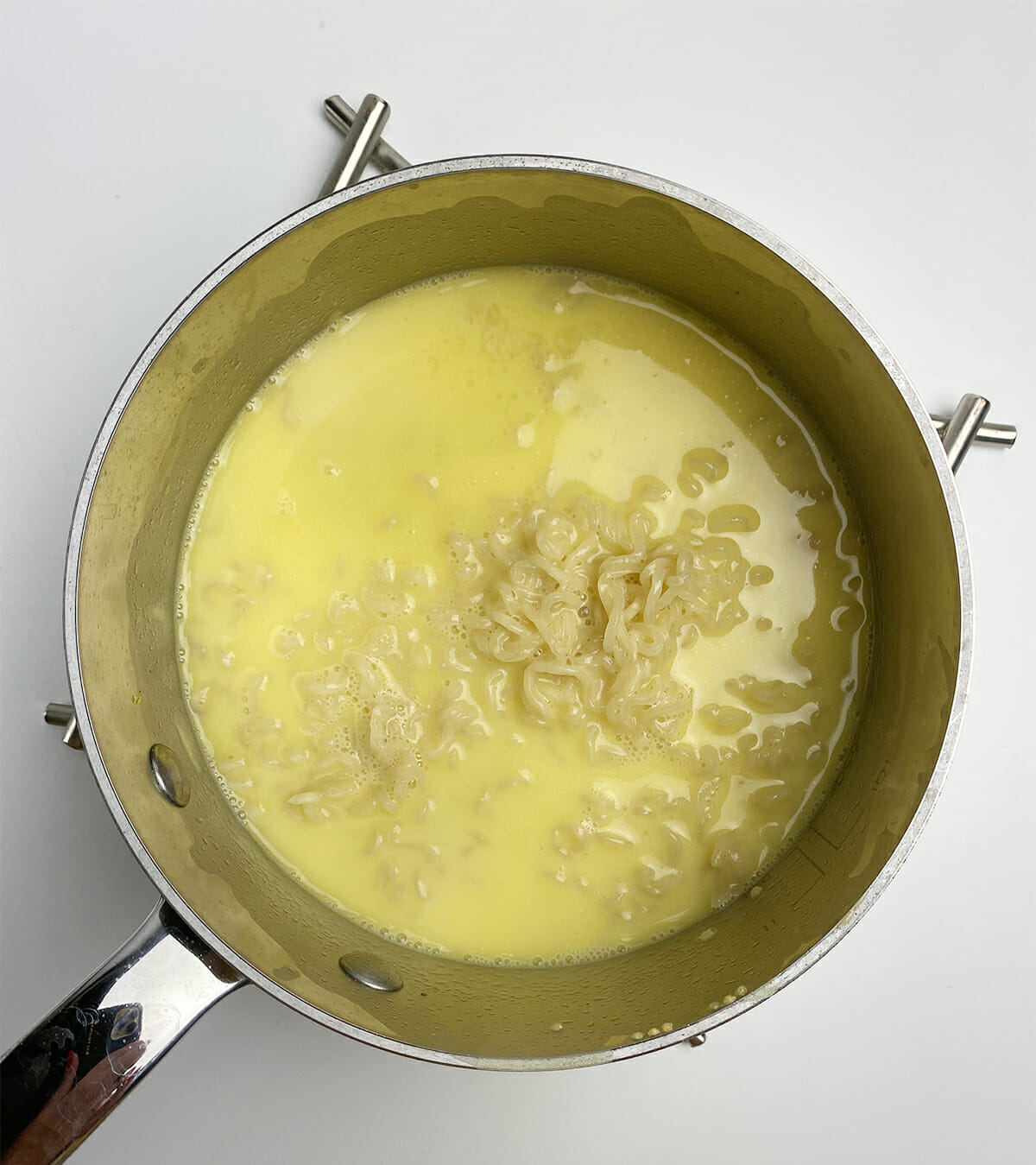 STEP 3: Next, turn the heat complete off, crack an egg into this glorious mixture and drape the noodles over the top of it, and let it poach itself in the broth – I cover the pot and let it sit for about 4 minutes.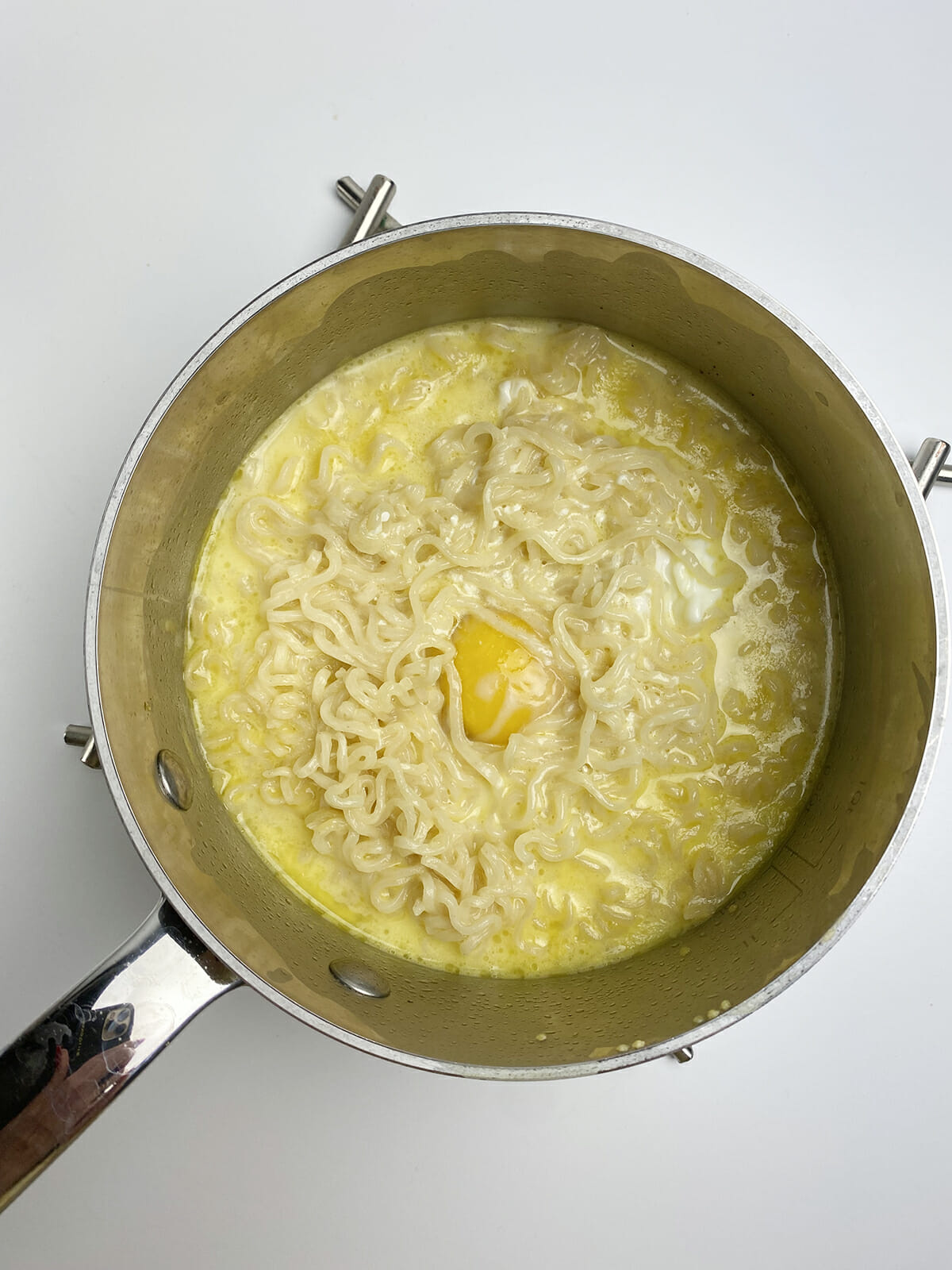 Pro Tip: Poaching the egg for four minutes will give it a nice soft-boiled-like texture. If you like your egg firmer, leave it in for another minute or two. Or, you can crack it in and whisk it around so that you get wisps of egg throughout your soup, just like in egg drop soup.
STEP 5: If you want a little sassy spice with your cheesy ramen,sprinkle on some chopped scallions and some pepper.
And then you break the egg with your spoon so it melts into the broth. And then you eat it. And then you start thinking about how soon you can make it again and again.
could you leave us some stars?
If you try this recipe, we would love to hear how it came out for you! I'd be super grateful if you could leave a star rating (you pick how many stars! 🌟 ) and your thoughts in the Comments section. Your thoughts and advice will help both us and your fellow readers. 🥰
Print
Adapted just a teeny bit from this glorious recipe in the New York Times.