Marinate your steak in this glorious bath of buttermilk, garlic, rosemary and pepper for a tender and delicious supper. Hurray for buttermilk grilled steak!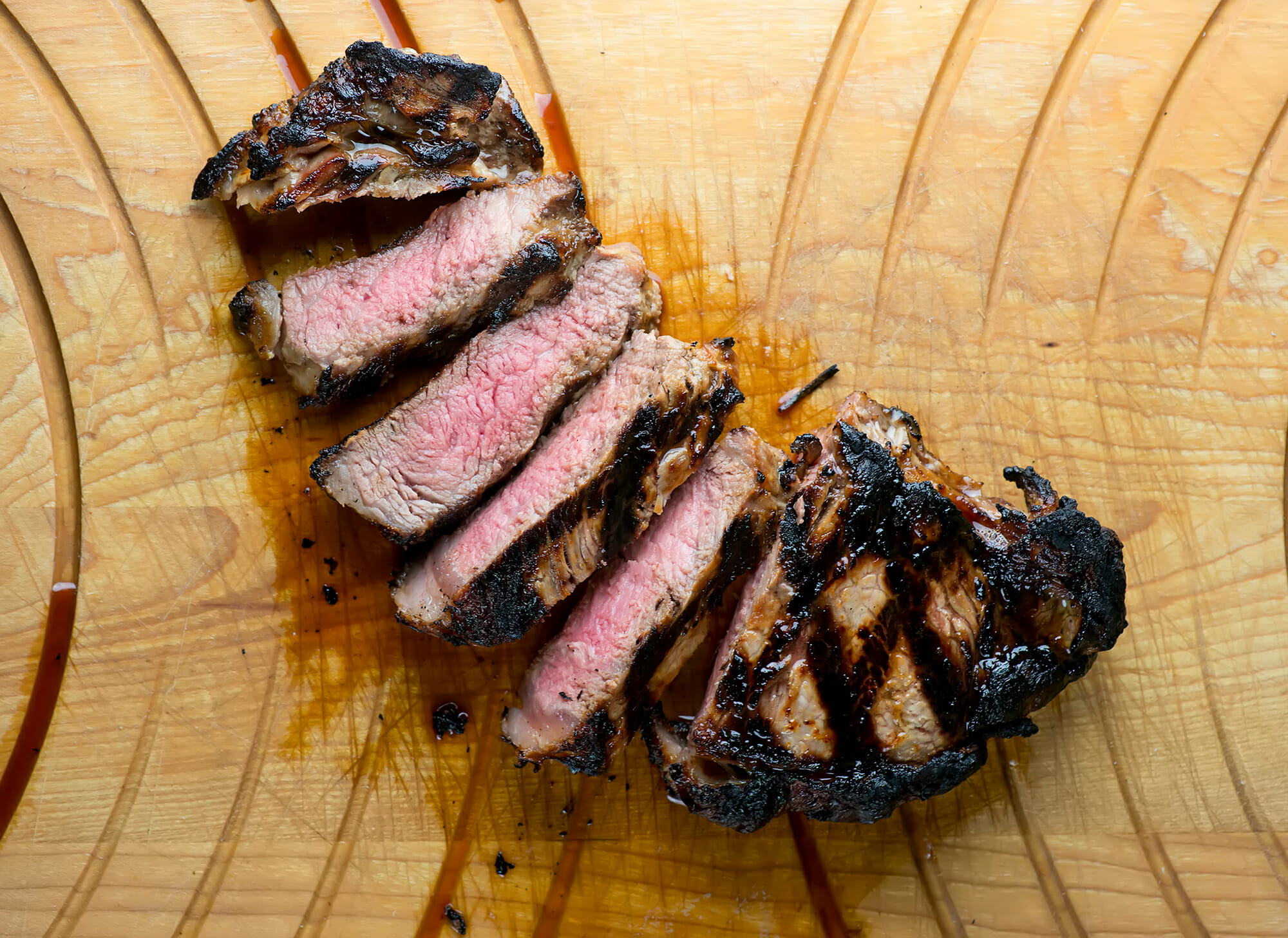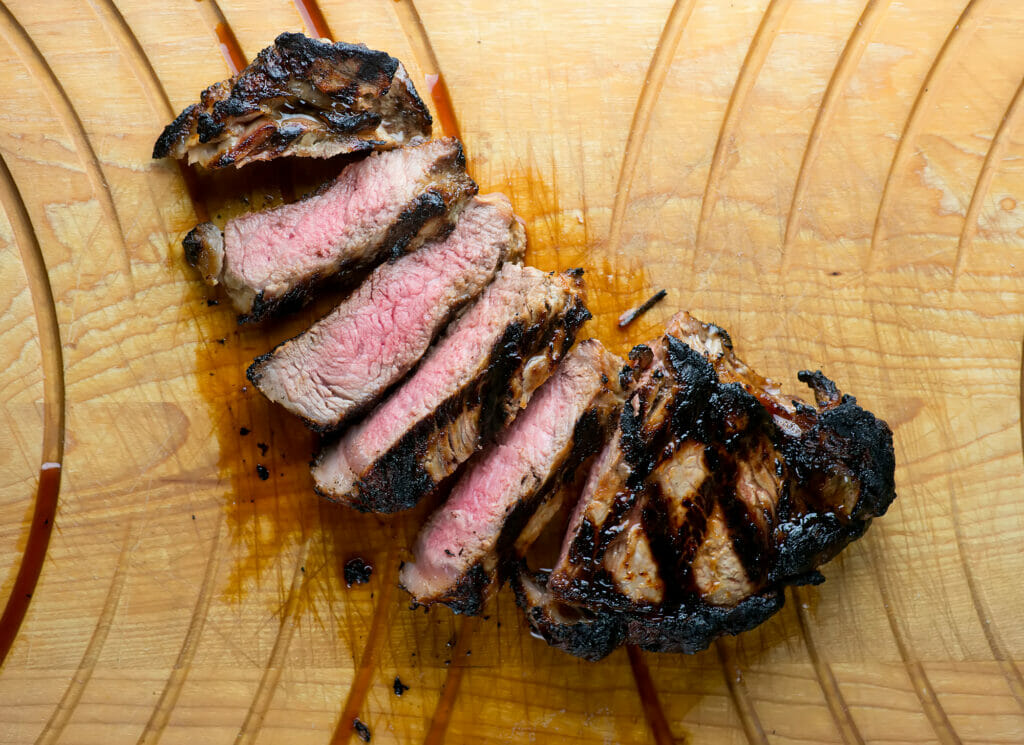 So, let's talk about buttermilk grilled steak. One of my favorite, favorite, favorite recipes on this here site is the one for buttermilk grilled chicken, and I've gotten lots of emails from folks telling them that it is their favorite way to make grilled chicken too.
(It gives me such a warm fuzzy feeling to know that there's a nice big posse of folks all united in their love of buttermilk grilled chicken.)
Anyway, I figured what's good for the chicken might be good for the steak as well. It couldn't hurt to try, right? Yep. It definitely didn't hurt.
What is Buttermilk?
Don't be scared, but buttermilk is actually milk that has been fermented, which means that lactic acid has been added to milk to give it the thick, slightly sour taste and texture that is buttermilk.
It's similar to the way yogurt is made, and like yogurt it is actually pretty good for you! It's loaded with good probiotics, and while it might not be something you want to drink straight from the carton, it is an amazing, tenderizing ingredient for everything from pancakes to, yep, buttermilk steak!
In the case of this steak, the buttermilk joins forces with some rosemary and garlic to serve up the tenderest steak ever.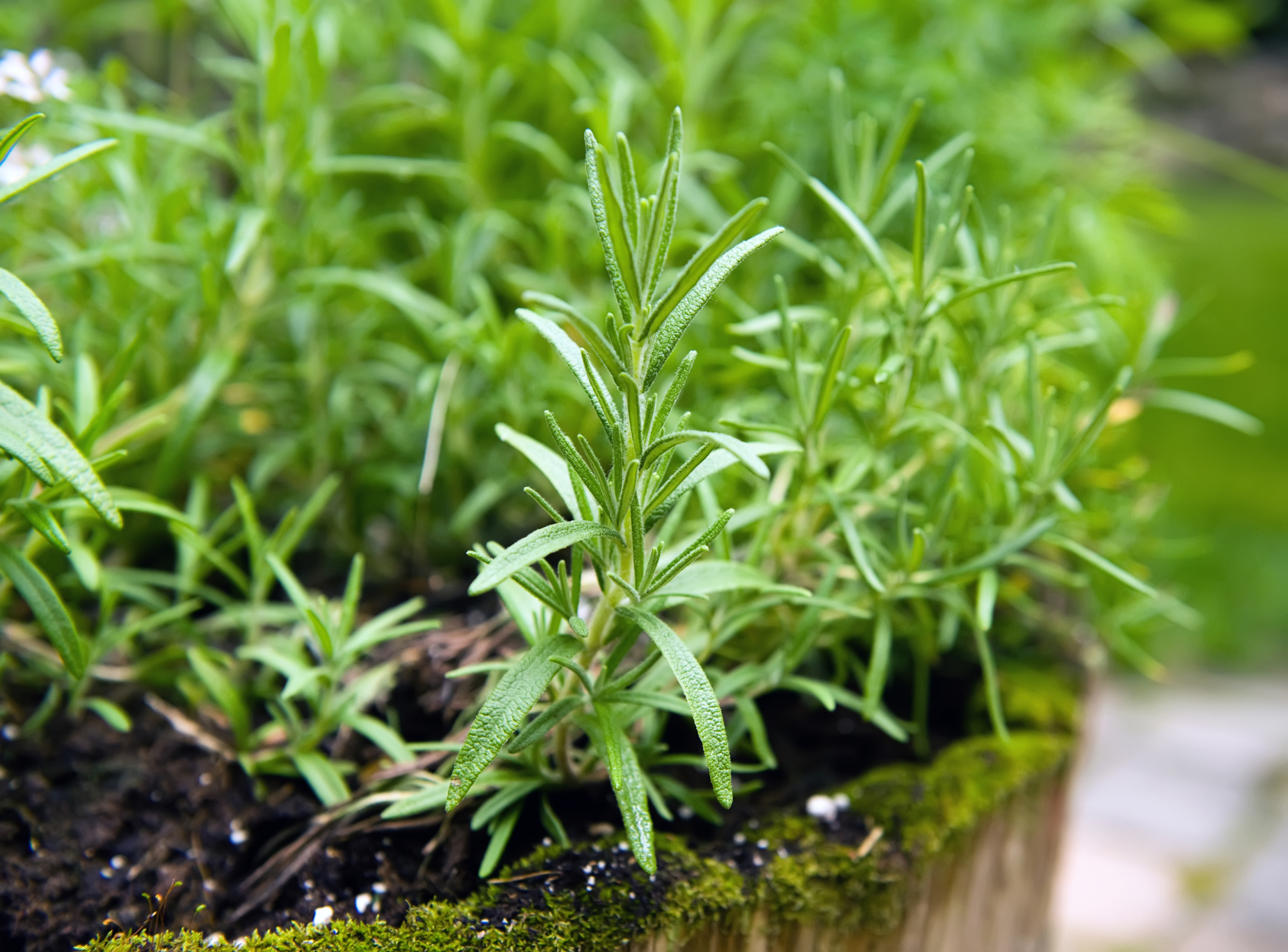 And by rosemary I mean the fresh stuff. It's glorious!
ingredients you need to make buttermilk grilled steak
Here's how you make glorious buttermilk grilled steak!
STEP 1: Mix up some buttermilk, a few cloves of mashed up garlic and some rosemary stalks that you have rolled between your hands until they are crushed and the aroma of rosemary oil is wafting through my kitchen.
STEP 2: Grind in a generous amount of pepper, pour everything into a zippered plastic bag, pop in a flank or sirloin steak and go about your day for the next 8 hours or so.
STEP 3: When suppertime rolls around, fire up the grill, pop the steak on the grill (discarding the marinade) and grill over high heat for 5 minutes per side, which makes the steak come out on the medium rare side the way we like it. If you like yours rarer, take it down by a minute per side – if you like it more well done, leave in on for a minute or two more per side.
STEP 4: Now comes the hard part. Put it on a cutting board, put some foil over it, and leave it alone for at least 5 minutes. I know you want to dig right in, but if you do all those delicious steak juices are going to run right out onto your cutting board. If you let it rest, a lot of them will stay inside the steak where you want them.
Has it been five minutes? Okay, slice!
more tips for making buttermilk grilled steak!
Where do I find buttermilk?
It's usually right near the cream in the dairy section of your supermarket. Either low-fat or non-fat will work just fine.
Can I use dried rosemary for this recipe?
You can if it is a Rosemary Emergency, but I promise that using fresh rosemary will take the flavor to a whole new level. You can usually find bunches of fresh rosemary right in the produce section.
Is it okay to marinate this overnight?
You bet! The longer you marinate, the better.
Have a question I didn't answer?
Leave your question in the comments section below and I promise to answer pronto!

The steak will taste lightly of rosemary and garlic and pepper, and the buttermilk will have tenderized it perfectly. I used a shell steak for this, but a flank or a sirloin steak would also be ideal for this recipe…any cut of steak that benefits from marinating will be just fine.
Grilling Season Is Open For Business!
Print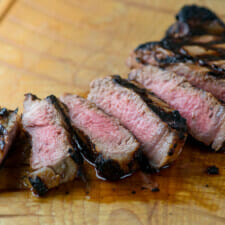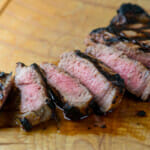 Buttermilk Grilled Steak
---
Prep Time:

5 minutes

Marinating Time:

8 hours

Cook Time:

10 minutes

Total Time:

8 hours 15 minutes

Yield:

4

servings

1

x
Category:

Dinner

Method:

Grill

Cuisine:

American

Diet:

Gluten Free
Ingredients
One

1 1/2

to

2

pound steak (shell, flank and sirloin all work well for this recipe)

2 cups

buttermilk

4

cloves garlic, peeled and smashed

4

fresh rosemary sprigs, rolled between your palms to crush the leaves
Fresh ground pepper
---
Instructions
Combine buttermilk, garlic and rosemary. Grind in a generous amount of pepper. Pour into a zippered plastic bag.
Add the steak to the bag, seal and turn it over a few times to make sure the steak is coated. Place in fridge for at least 8 hours, or overnight.
Heat grill to high. Grill steak for 4-5 minutes per side for medium rare.
Transfer steak to cutting board, cover with foil and let rest for 5 minutes before slicing and serving.
SaveSave