Take everyday meatloaf to new heights by giving it a sweet, tangy brown sugar crust! Brown sugar meatloaf will have them asking for seconds for sure.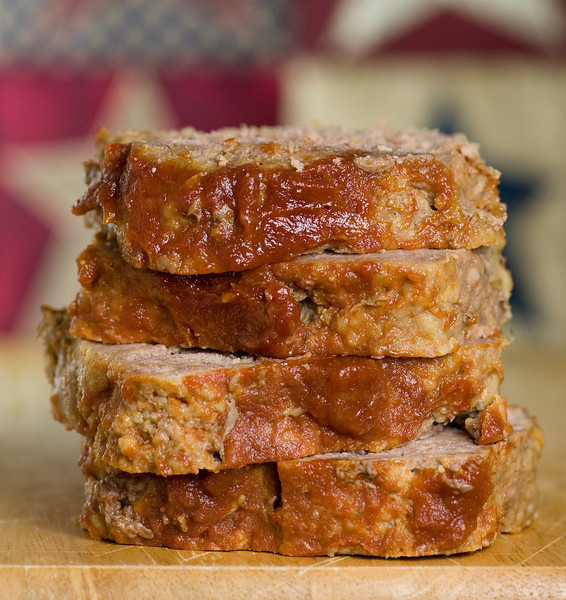 This is the time of year I consider meatloaf season, and I'll tell you why.  According to the calendar, we have officially crossed over from winter into spring.  
And here in the Northeast, we've been treated to a whole run of days where it definitely feels like spring.  The birds are chirping, the sun is shining, the flowers are coming out, and everyone is in a great springtime mood.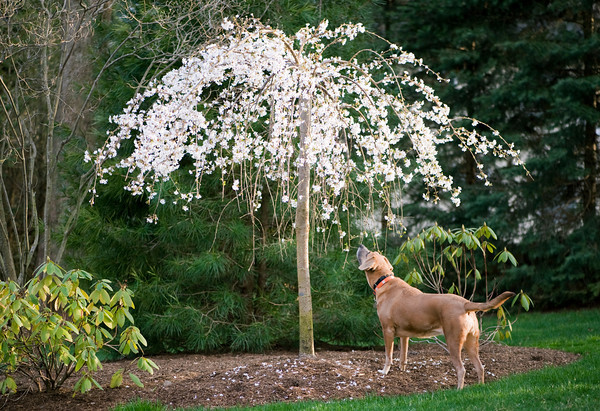 You can't help but bury your nose in the nearest bunch of pink cherry blossoms and breathe in.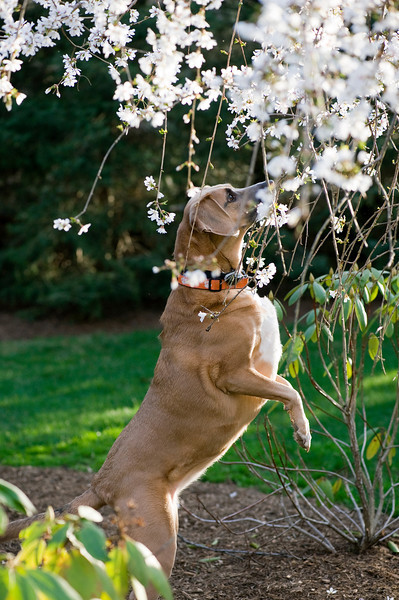 And then just like that, Mother Nature changes her mind and blows a blast of Arctic air across your back yard and you feel a little foolish for spending all that time moving your winter clothes out of your closet and your summer clothes in.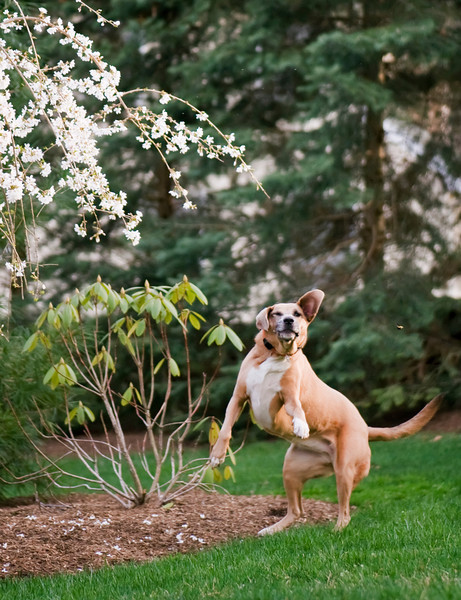 And/or switching from your winter collar to your summer collar, as the case may be.  And that's why we have meatloaf.
On a chilly early spring evening it is a scrumptious and comforting supper that will warm you up right to your toes. A
nd when the weather turns right around and makes you want to flip on the air conditioner, there's nothing like a cold meatloaf sandwich made out of the leftovers.  See what I mean?  Meatloaf season!
Here's How You Make Brown Sugar Meatloaf!
Now THIS meatloaf is particularly wonderful, because it has a little brown sugar action going on.  The traditional meatloaf approach is to pack the meat mixture into a loaf pan, spread some ketchup on top, and bake away.
Personally, I don't like how that dries out the ketchup, so I take a different tack.
First I pack the bottom of the loaf pan with a nice layer of brown sugar.  Then I spread some ketchup over it, and THEN comes the meat mixture.  Bake it for an hour or so, and when you take it out of the oven, tip the pan over a bowl and let some of the juices run out.
Now be very patient and let your meatloaf sit for about 10 minutes to compose itself.  This will give it a chance to solidify a little more, which will make your life easier when you cut it.
After 10 long minutes have passed, flip the pan over onto a cutting board.  The brown sugar will have melted into the meatloaf and the ketchup will still be lusciously smooth and soft.
Here's a quick video to show you how deliciously easy this recipe is…
Now feel free to slice away…just remember to save some leftovers for those cold meatloaf sandwiches I mentioned.
And don't be tricked into putting away your winter clothes until at least mid-April.
Print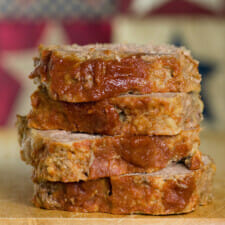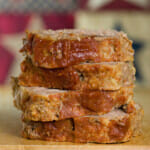 Brown Sugar Meatloaf
---
Author:

Prep Time:

15 minutes

Cook Time:

60 minutes

Total Time:

1 hour 15 minutes

Yield:

6

servings

1

x
Category:

Dinner

Method:

Oven

Cuisine:

American
Description
Take everyday meatloaf to new heights by giving it a sweet, tangy brown sugar crust! Brown sugar meatloaf will have them asking for seconds for sure.
---
Ingredients
1/2 cup

brown sugar

1/2 cup

ketchup

1 1/2

pounds meatloaf mix (equal parts ground beef, ground veal and ground lamb, although all ground beef will work fine too)

2

eggs, beaten

3/4 cup

milk

1/2 cup

chopped onion

3/4 cup

bread crumbs
---
Instructions
Preheat oven to 375.
Pour the brown sugar into a 9×5 loaf pan and press it into the bottom. Spread the ketchup on top of the sugar.
Mix all remaining ingredients together and press into the loaf pan on top of the ketchup.
Bake for one hour. Remove from oven and pour juices into a bowl. Discard juice and let meatloaf rest for 10 minutes.
Invert loaf onto a platter or cutting board, slice it up and enjoy!