Turn barbecue into a supper that the whole family will love with this easy barbecue casserole recipe! Make sure you make enough for seconds…and thirds.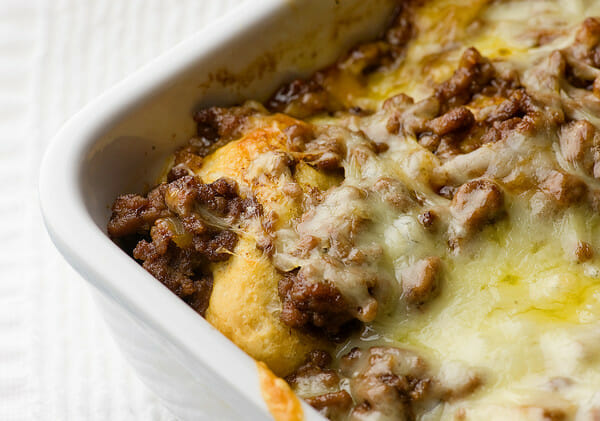 Turn barbecue into a casserole that the whole family will love with this easy recipe!
Click To Tweet
This barbecue casserole falls into the same category as
my Chili Dog recipe
…in other words, it is, um, not the healthiest recipe in the world. But as with the Chili Dogs, it is guiltily delicious, and as long as you only make it once in a blue moon, you are probably safe.
The key to this one is using your very favorite barbecue sauce. In our house we like Stubbs, which comes in all sorts of flavors.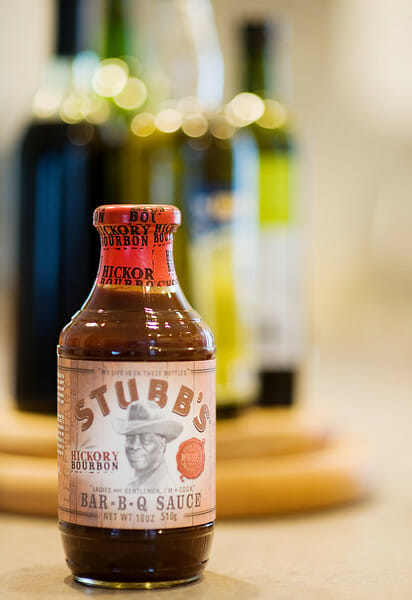 And now that I look at the picture, I see that the correct spelling is Bar-B-Q sauce.
Anyway, here's the deal. Cook up some ground beef and onion and drench it in the Bar-B-Q sauce. Throw in a little Tabasco too, since we are going for broke here. Then take a can of refrigerated biscuits — you know the ones I mean? The ones in the exploding can that we all secretly could eat 10 of if nobody was looking?
Peel them apart and lay them in a casserole dish. Pour the beef mixture over it, then top the whole thing with shredded cheddar cheese. Bake until the biscuits are cooked through, the cheese is melted and the kitchen smells like Bar-B-Q Paradise.
Happy Bar-B-Q, everyone…you only go around once, after all.
Print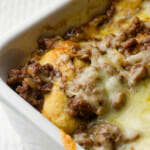 Barbecue Casserole
---
Yield:

4
Ingredients
1 pound ground beef
1/2 chopped onion
3/4 cup barbecue sauce
Tabasco sauce to taste
1 large can refrigerated biscuits
2 cups shredded cheddar cheese
---
Instructions
Preheat oven to 375 and grease 9×13 baking dish.
Cook ground beef in a large skillet until it begins to brown, and then add onion. Cook until beef is fully browned. Stir in barbecue sauce and Tabasco.
Lay biscuits in single layer in the baking dish. Top with beef mixture. Sprinkle cheddar cheese evenly over all.
Bake until biscuits are cooked and cheese is melted, about 20 minutes. Let cool for about 5 minutes and then serve.