Here is everything you need to know about how to buy, store and cook with fresh blueberries!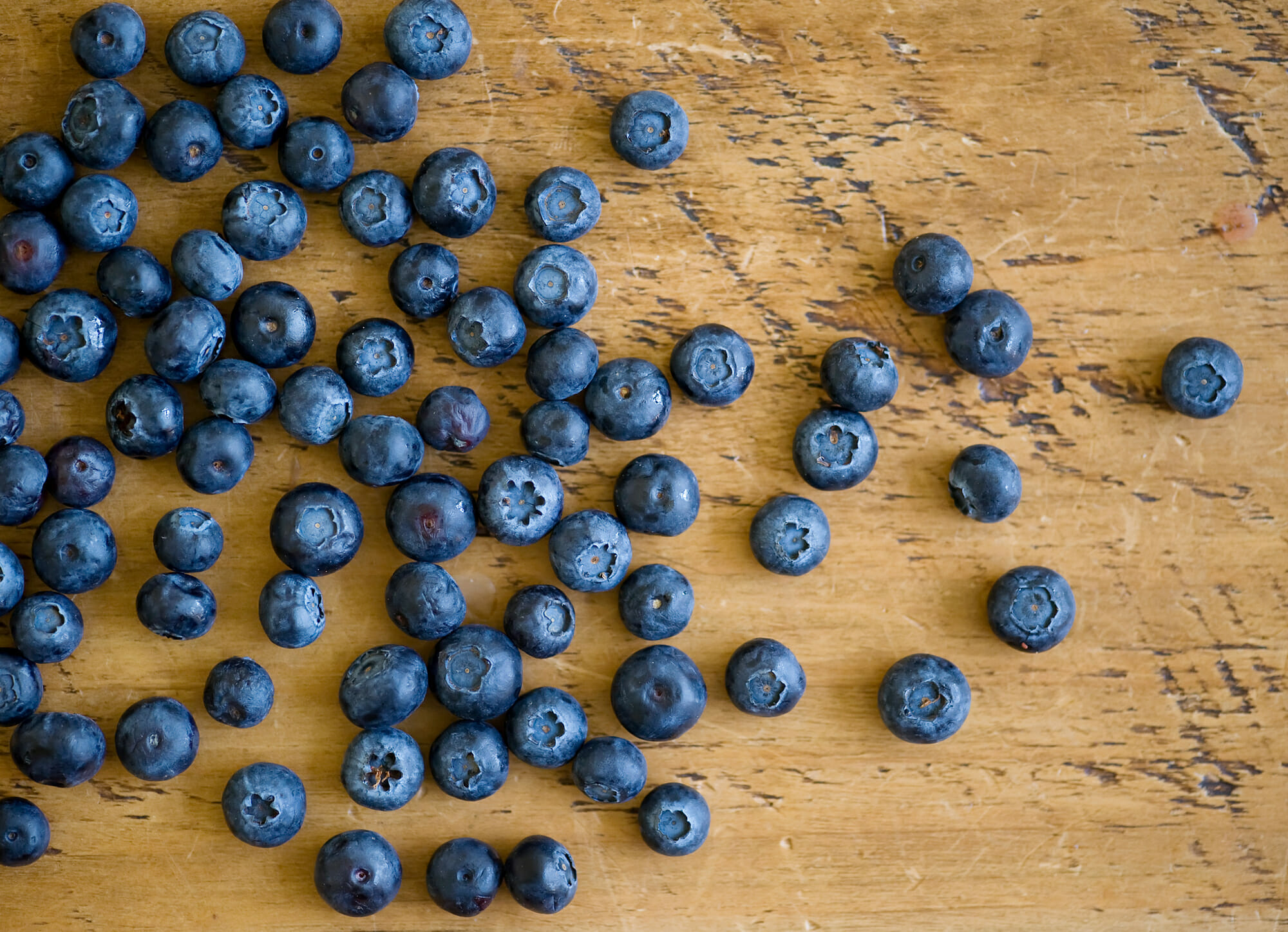 Ah, blueberries! Blueberries are a small sweet round fruit that originated in North America. You can find them in the supermarket all year long, but the very best tasting blueberries are the local ones that are in season from June through August.
So go support your local farm market during blueberry season!
Blueberries are sometimes called a power food and boy do they deserve it! How do blueberries benefit you?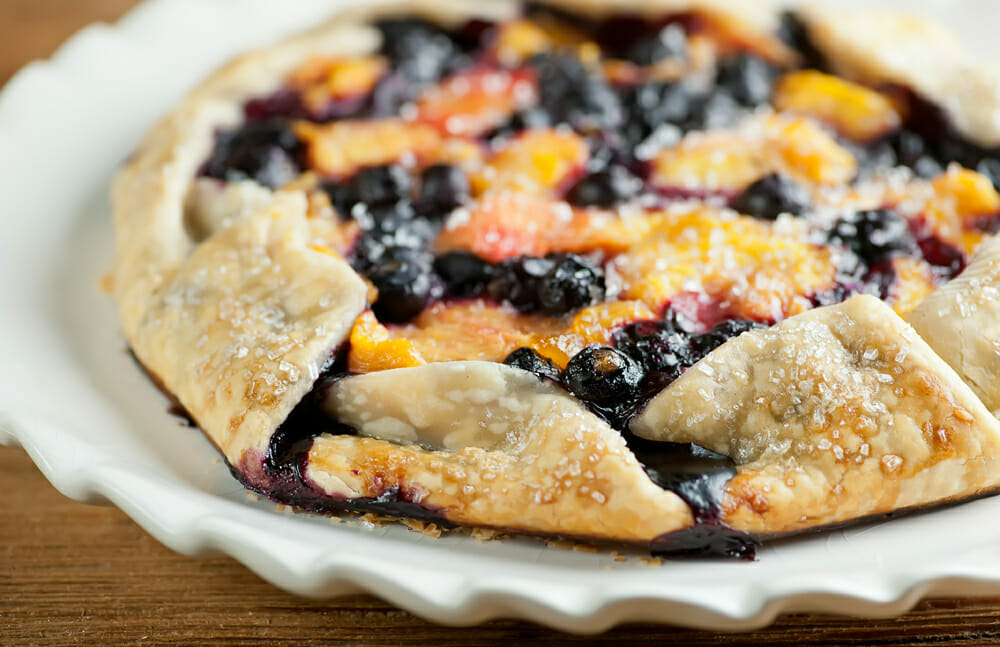 They are low in calories, high in fiber and Vitamin C, and rich in antioxidants, which is super good for your heart (one of the best reasons to love them!) And most importantly, they are scrumptious. Oh the blueberry benefits!
How to Buy and store blueberries
The very best way to pick out and buy blueberries is at your local farm market during the height of blueberry season, but the basic things to look for are the same whether you buy them locally or in your supermarket. Here's what you want to look for!
You want blueberries to be, well BLUE. If they are purplish, or red, or even the teeniest bit of green, they are not ripe enough – they will taste a little sour and nobody wants that!
Obviously you want to watch out for mold or any juice, either on the berries themselves or the container – that means the blueberries are a little past their prime. And we want prime blueberries! I always look at the bottom of the container Just In Case.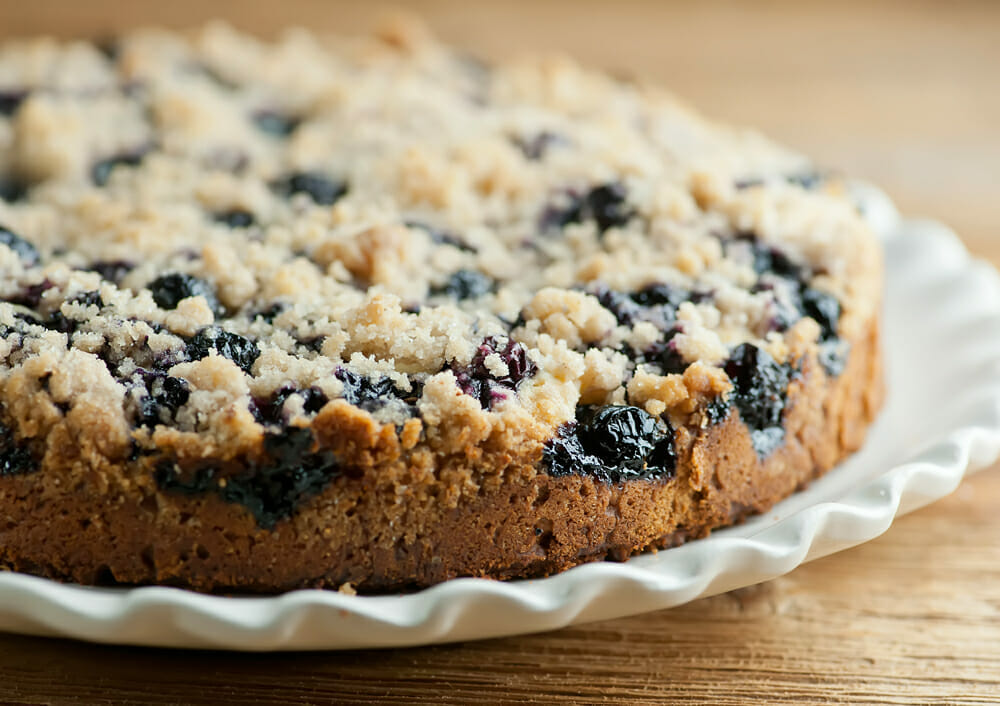 The other thing folks wonder about is that little shimmery silvery gray coating you see on blueberries…that is actually a good thing! It's a natural protective covering that the blueberries make, so if you see a box of blueberries with that silvery look, it's a good batch.
How To Store Blueberries
Now you have scored your carton or basket of sweet blueberries…now what? There are a few important things to remember to keep those berries as fresh as possible.
Don't wash them until you are ready to eat or cook with them. There is nothing to make a good blueberry go bad like moisture, and no matter how vigilantly you dry them off, they will still be a little damp.
Store them in in the fridge, ideally in a Tupperware container with a tight fitting lid. They should last you about two weeks this way (although in my house we are such blueberry fans that they last about 2 days!).
If you find yourself getting to the end of two weeks and you want to hang on to your blueberries, add some water and a little bit of sugar to your Tupperware, seal it tightly and pop them in the freezer.
They will be good for at least six months (meaning in the chill of January you thaw them out and have fresh August blueberries! Score.
How To Prep Blueberries
Blueberries are one of the easiest fruits to prep. No slicing or peeling or hulling – they just need a nice rinse.
The time to give them their bath (which you should definitely do) is right before you eat them. Run cold water over them for about 15 seconds or so, using a strainer or your hands, and making sure you get all the berries, then pat them off gently with a clean cloth or a paper towel.
Blueberries tend to have the best flavor when they are at room temperature, so if you have time, take them out of the fridge about a half hour before eating them.
What Are The Best Recipes For Fresh Blueberries?
There are so many, including just popping them into your mouth or sprinkling them on a bowl of vanilla ice cream! But below are a few of my very faves. Hurray for blueberries!
BLUEBERRY RECIPES WE LOVE!