A while back I made an apple slab pie that is so scrumptious and so much easier and more reliable than regular apple pie that I will probably only make apple slab pie for the rest of my life.  That was back in apple season, and right now we are just in the delicious beginning days of peach season.  If there is one thing I love even more dearly than homemade apple pie, it's sweet, melt-in–your-mouth peach pie made with local peaches.  And so I got to thinking…what's good for the apples might be good for the peaches, which is how this peach slab pie came to be!
And while these two pies are kissing cousins in terms of how similar they are, there are a few fundamental differences between them.
Peaches.  Obviously.  You'll need about six of them, and if you can get local ones that are just the right amount of ripe, that will make your pie just about perfect.
The apple slab pie has a generous amount of cinnamon sugar.  Peach slab pie has a generous amount of brown sugar, because the taste of peaches and brown sugar is something that was just MEANT to be.  And while the apple pie has a maple syrup glaze, the peach slab pie has a vanilla glaze.
Aside from that, you make it the same way, with the bottom crust fitted into a foil-lined square baking dish and covered with crushed cereal.  The cereal helps absorb some of the fruit juices, because we've all been there with soggy pies that collapse when you cut them.  Not going there.  Then come the peaches and the brown sugar, and then the top crust.   Bake it all up until it is golden brown and then let it cool.
Now with the apple pie, you can pretty much slide it from the foil to the cake plate before you glaze it.  Even with the cereal absorbing some of the juices, the peach pie will be a little too dense to slide without breaking, so it should be lifted out of the baking dish using the foil edges as holders, inverted onto a cookie sheet, and then inverted again onto the platter.  This will crush the top crust just a tiny bit, which we don't care about because we are about to cover it with a gorgeous vanilla glaze.
See?  Perfect.
So the next time you see a basket of peaches as you are doing your shopping, pop them in your basket and bake yourself up a peach slab pie.  It's like summer on a fork!
Print
Peach Slab Pie
---
Prep Time:

20 minutes

Cook Time:

50 minutes

Total Time:

1 hour 10 minutes

Yield: Serves

9

-

16

, depending on how big your slabs are!

1

x
Category:

Dessert

Method:

Oven

Cuisine:

Southern
Ingredients
2

refrigerated uncooked pie crusts

4 cups

peaches, peeled, pitted and sliced (about

6

peaches)

1/2 cup

crushed cornflakes (regular or sweetened)

1/3 cup

brown sugar

3/4 cup

confectioner's sugar

3 tablespoons

milk

1/2 teaspoon

vanilla extract
---
Instructions
Preheat oven to 375
Line an 8×8 inch baking dish with nonstick foil, using 2 pieces so you have some overlap hanging over all sides.
Cut the piecrust dough into rough 9×9 inch squares. Place the first square in the baking dish, pressing the edges a little ways up the sides.
Scatter the cereal over the dough, and then put the peaches in a layer on top of the dough.
Pour the brown sugar evenly over the peaches.
Top with the second crust and press the edges down towards the bottom crust. They don't have to be sealed. Cut a few steam slices in the top crust and bake until golden, 50-60 minutes.
Cool in the pan for about ten minutes and then carefully remove from the pan, using the foil edges as handles. Cool on a rack in the foil until completely cool. The waiting is the hardest part!
When the pie is cool, make the glaze by mixing the milk and vanilla into the powdered sugar. If it is too thick add a little more milk.
Carefully invert the pie onto a cookie sheet, and then again onto a platter. Drizzle the glaze over the top. Use it all!
Cut into slabs and serve.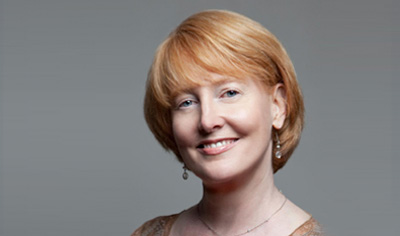 Hi there!  I'm Kate, and I'm a recipe writer, food photographer and devoted bacon lover.  I started Framed Cooks in 2009, and my mission is to create and share family-friendly recipes that make cooking both easy and fun…yes, I said FUN!  My kitchen is my happy place, and I want yours to be that place too.  And if you make this recipe, I would love you to tag @FramedCooks on Instagram so I can see the deliciousness!