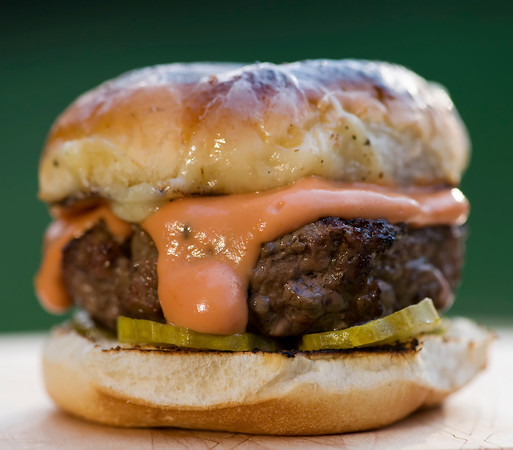 It was a happy, happy day last week, because for the first time since this long, hard, relentless winter started one billion years ago, it was actually warm enough to crank up the old grill and cook some cheeseburgers.  The Southern husband was happy.  The teenager was happy.  The dog was deliriously happy, because she is convinced that if she waits long enough, one day someone is going to grill her a cheeseburger instead of just dumping another cup of kibble into her dish.  A dog can dream…
Anyway.  This momentous occasion seemed to call for something other than your normal wonderful cheeseburger.  Something adventurous.  Something celebratory.  Something involving a little, well, alcohol.  Take another look at that picture up top…see that scrumptious sauce oozing down the burger?  Let's just say that is special sauce.  Very special.  As in, contains just the right hit of vodka in it.
Still with me?  Here's what happens:  you mix up some ketchup, some mayo, a little mustard, and a little roasted garlic.  And then you add…wait for it…about 4-5 tablespoons of vodka.  (If you are a responsible parent like me, you hold back some of the sauce in a separate dish for your underage teenager.  More spiked-ness for the old folks).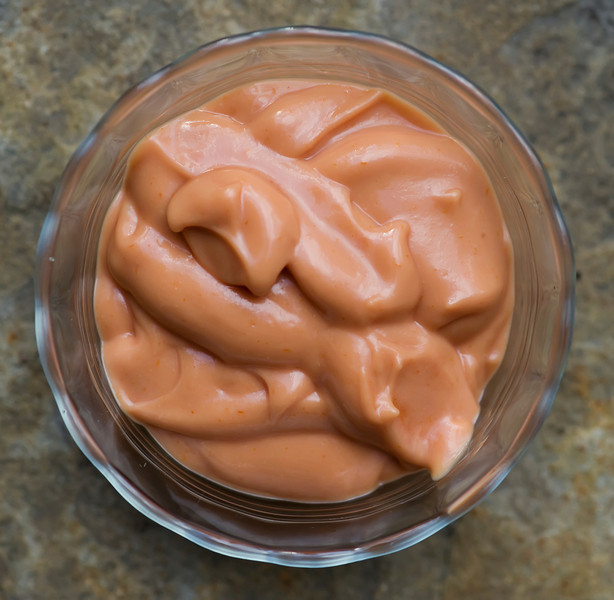 Now grill up those burgers however you like 'em, and don't forget to toast the buns.  (Note: you can definitely add in the cheese the way you usually do, but I like to take the top bun after it is toasted, lay the cheese on it and nuke it for about 20 seconds, so the cheese is adhering to the bun and not the burger.  But you be you, cheese-wise.)   When that's all done, toss a few pickles on the bottom of the bun, lay the burger on them, and put a generous amount of sauce on top.  This is not the time to be stingy with the sauce.  Top bun over the whole thing, and dig in.  Be very happy.  Happier than a cheeseburger usually makes you.   Happy.
Recipe adapted from Marc Murphy's recipe
Print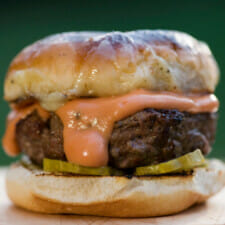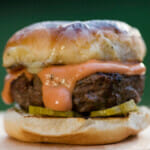 Spiked Cheeseburgers
---
Prep Time:

15 minutes

Cook Time:

12 minutes

Total Time:

27 minutes

Yield:

6

servings

1

x
Category:

Dinner

Method:

Grill

Cuisine:

American
Ingredients
1/2 cup

mayonnaise

1 tablespoon

Dijon mustard

1 1/2 teaspoons

roasted garlic

3/4 cup

ketchup

5 tablespoons

vodka

2 1/2

pounds ground beef

6

hamburger rolls

6

slices cheddar cheese
sliced pickles
---
Instructions
Mix mayo, mustard, garlic, ketchup and vodka together and mix well. Set aside.
Form beef into 6 patties and salt and pepper them. Grill to your liking, adding cheese at the last minute to melt. Toast the rolls during the last minutes of grilling.
Place several pickles on the bottom of each roll, top with burger, and spread about 2 tablespoons of sauce on each burger.
Place top of bun over all and serve at once.