These perfect little packages of sunny side up egg and ham all wrapped up in a soft crepe are a treat for breakfast, lunch or dinner! Ham and egg crepe squares for the win!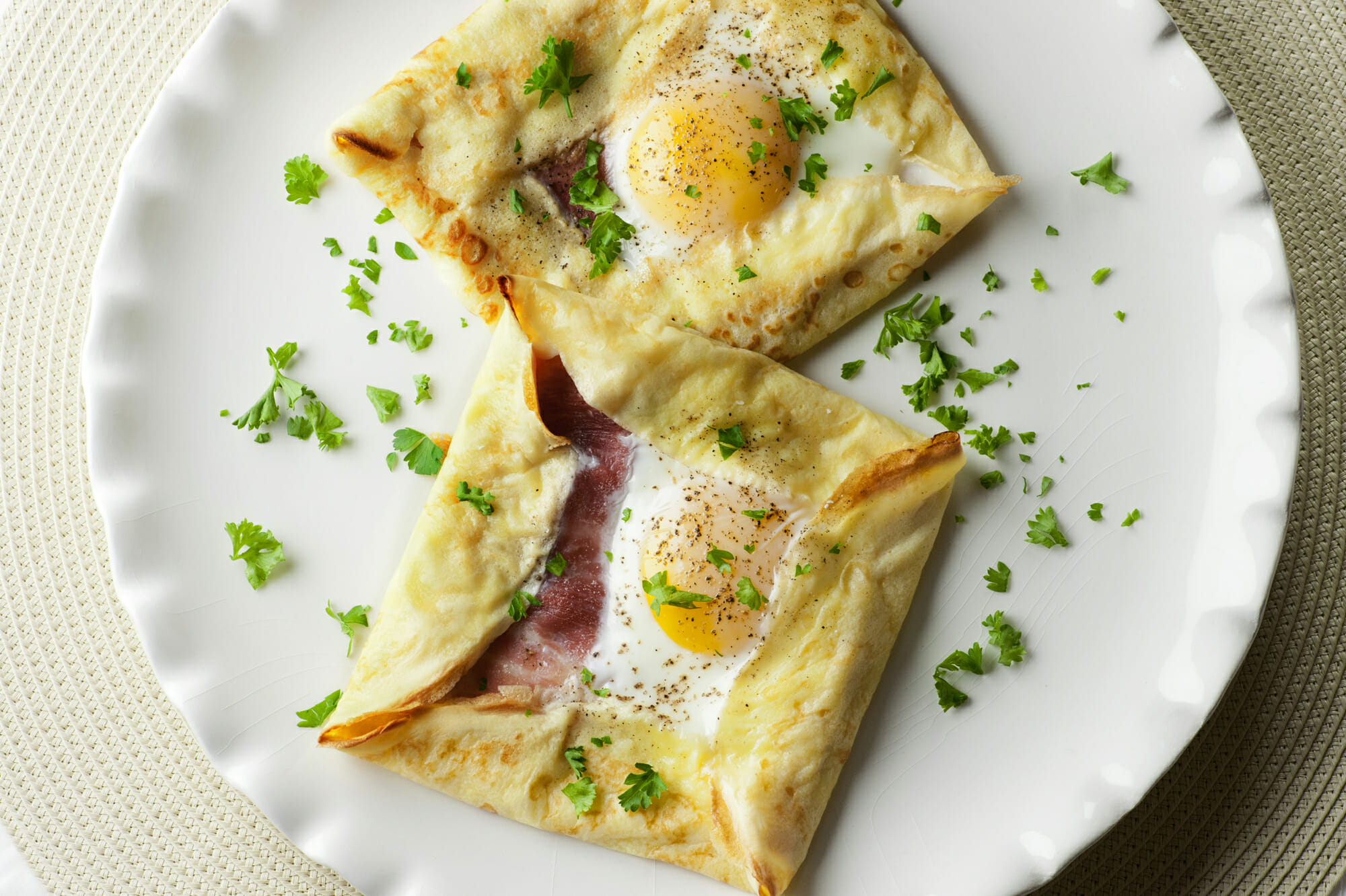 I am a complete sucker for any recipe that does something out of the ordinary with eggs…provided that it stays within my weekday "must be able to be made in 30 minutes or under rule." I love and adore eggs (which works out so conveniently with my love and adoration of bacon), but there's only so many poached/fried/scrambled eggs a girl can eat, and variety is the spice of life, and all that.
So when I heard that there was such a thing as crepes that are baked with ham and an egg inside, I knew this had my name all over it. I have to admit, I was a teeny bit intimidated by the whole making of the crepe part, but as I was getting ready the Southern husband commented that it was probably like pancakes…the first one would be a bust, and then I would get the hang of it and it would all go just fine.
I snippily reminded him who the food blogger/expert chef was in the house, and he smartly retreated to the other end of the house. Then I started making the crepes. The first one was a complete bust, and then I got the hang of it. At which point I went to the other end of the house and said he kind of maybe had sort of been right, and kissed the top of his Southern head.
Anyway.
Once you are finished making the crepes and are incredibly proud of yourself for actually MAKING crepes, you lay them on a baking sheet, and line each one with a thin slice or two of ham. Then crack an egg into the center and fold up the sides of the crepe so you have a little square package with the egg yolk peeking out. The egg white will act as a kind of glue so the sides pretty much stay put.
Sprinkle some coarse salt and pepper on each one and pop them in the oven for about 10-12 minutes – you want the white to be set but the yolk to still be a little runny. When they are done, sprinkle with a little parsley and you have a scrumptious, handsome little egg dish. I made two per person and that was perfect. And the happy recipient of that first crepe – the one that was a bust?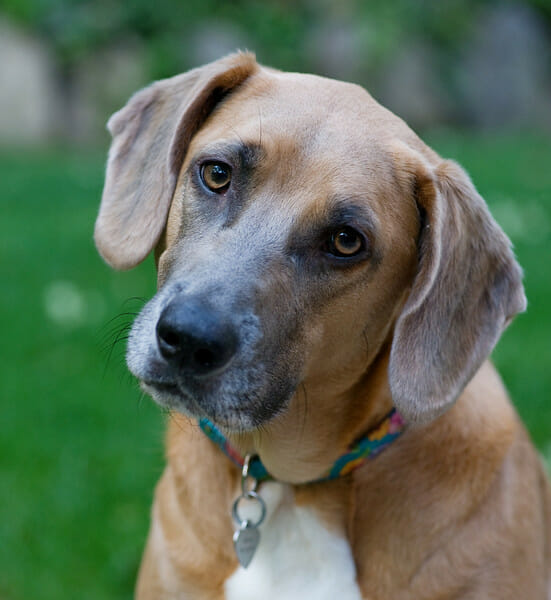 And they all lived happily ever after.
Print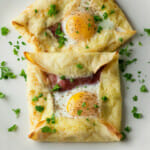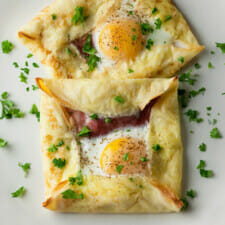 Ham and Egg Crepe Squares
---
Prep Time:

15 minutes

Cook Time:

70 minutes

Total Time:

1 hour 25 minutes

Yield:

9

crepe squares

1

x
Category:

Dinner

Method:

Stovetop, Oven

Cuisine:

American
Description
These perfect little packages of sunny side up egg and ham all wrapped up in a soft crepe are a treat for breakfast, lunch or dinner!
---
Ingredients
1 cup

flour

1 tablespoon

sugar

1/4 teaspoon

salt

1 1/2 cups

milk

4

large eggs

3 tablespoons

melted butter

9

thin slices ham

9

eggs
Chopped fresh parsley
---
Instructions
Combine flour, sugar, salt, milk, four eggs and the melted butter in a blender and blend on high for 30 seconds. Let the mixture rest for 15 minutes.
Heat a 12 inch non-stick skillet over medium heat and lightly coat with butter. Add 1/3 cup batter and swirl to completely cover skillet. Cook until underside of crepe is very lightly starting to brown, about 2 minutes.
Loosen edge of crepe with spatula and then either using large spatula or your fingers, lift it up and flip it over. Cook another 1-2 minutes and then slide out of skillet onto wax paper. Repeat until all crepes are done. You should have about 9 when you are done.
Preheat oven to 350. Place crepes on a rimmed baking sheet (you can fit 3-4 per sheet). Place ham slice in center of crepe and carefully crack egg onto ham. Fold edges of crepe toward center, using the egg white as a kind of glue. Season with salt and pepper and bake until egg white is set, about 10-12 minutes.
Sprinkle with chopped parsley and serve at once.
Recipe adapted from Everyday Food
SaveSave
SaveSave
SaveSave