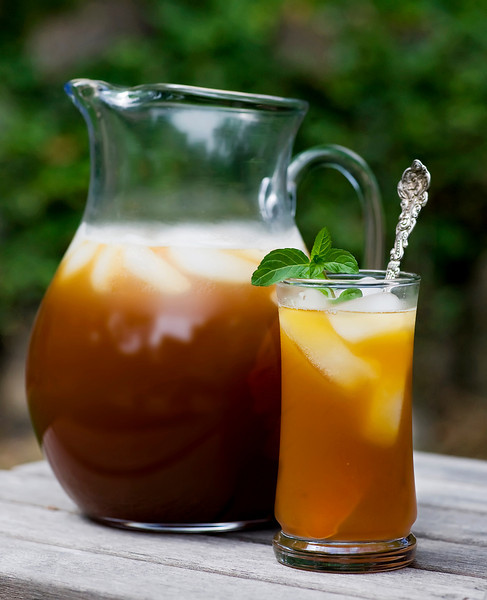 This one is going to be short and sweet, but I needed to get this up here before summer starts in earnest, because everyone needs to have a good, dependable iced tea recipe in their back pocket.
Now, I am a big fan of something called the Arnold Palmer, which is basically a mixture of half iced tea and half lemonade. The problem is, not everyone knows that a drink that is half iced tea and half lemonade is called an Arnold Palmer. So sometimes I order it when I am at a restaurant and they write it down like it is a perfectly normal thing to order, and sometimes they look at me like I have a screw loose somewhere. I have no earthly idea why this is called an Arnold Palmer, although I think a safe bet is that Arnold Palmer used to drink glasses of half lemonade and half iced tea?
And now that you know all that helpful background, here's a great version of this iced tea, and adding mint into the mix makes it just about perfect. Happy lazy summer days to you.
Print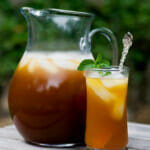 Lemonade Mint Iced Tea
---
Ingredients
10 cups boiling water
10 tea bags
4 sprigs fresh mint
1 twelve ounce can frozen lemonade concentrate, thawed
Sugar for sweetening (optional)
---
Instructions
Combine water, teabags and mint in large pot and let steep for 5-10 minutes, depending on how strong you like your tea. Remove tea bags.
Stir in concentrate. At this point you should taste and see if you think you need some sugar. The lemonade will sweeten it somewhat, but if you like your tea pretty sweet you might need to add in some sugar.
Refrigerate about one hour, or until ready to serve.