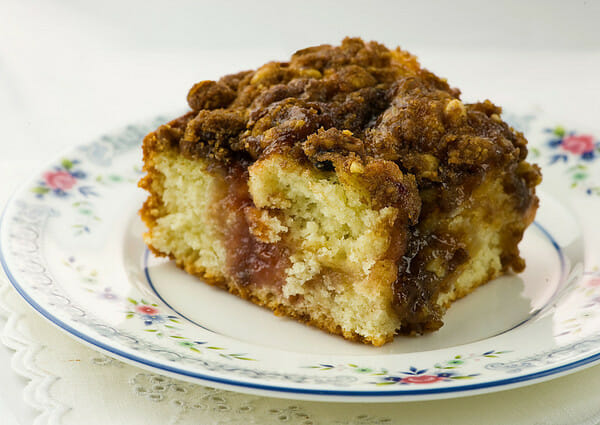 A litttle while ago I made these:
and this:
And the whole house was in a blissful stupor of sugar while those were sitting on the kitchen counter. And then — sadness! — they were gone. I did still have about half a jar of the most awesomely scrumptious jam on earth though.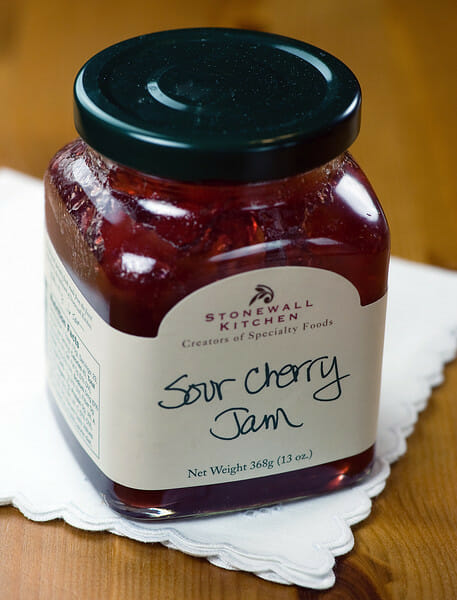 And I started thinking — what if the jam cookies and the crumb cake got married and had a baby?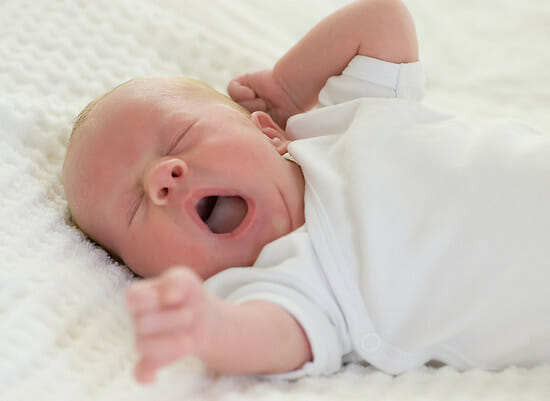 Okay, so maybe it wouldn't be THAT adorable, but it sure would taste good, right? Oh yes, right. This easy coffee cake not only has the amazing sour cherry jam in it, but also a swirl of apricot – mainly because that was what was lurking in the jam area of my fridge. You should fee free to experiment away with the jam of your choice. I made it early on a Sunday morning, and it is amazing what the aroma of baking jam cake can do in the way of getting teenagers out of their beds and dogs off of the couch. Not that dogs have any shot at jam cake. Kibble, anyone?
JAM CAKE, adapted from About.com
Jam Cake
Ingredients
Cake
2 cups sifted all-purpose flour
½ cup sugar
1 tablespoon baking powder
½ teaspoon salt
⅓ cup butter
1 egg, beaten
¾ cup milk
½ cup apricot jam
½ cup cherry jam
Topping:
⅓ cup light brown sugar, firmly packed
2 tablespoons flour
2 tablespoons butter
½ cup chopped walnuts or pecans
Instructions
Combine flour, sugar, baking powder, and salt. Cut in butter with pastry blender to make a fine crumbly mixture - or you can use a food processor.
Add egg and milk; stir just until dry ingredients are moistened.
Spoon batter into a generously buttered 9-inch square pan. Spoon both jams over the batter, then swirl through the batter with a knife.
Mix topping ingredients until crumbly and sprinkle evenly over batter.
Bake at 400° for 25 to 30 minutes, until done. Cut into squares and serve while still warm.