This classic recipe bakes up into the best Irish soda bread you can imagine. Bursting with raisins and just the right amount of sweetness. Make sure not to leave out the second part of Step 6 if you know what's good for you!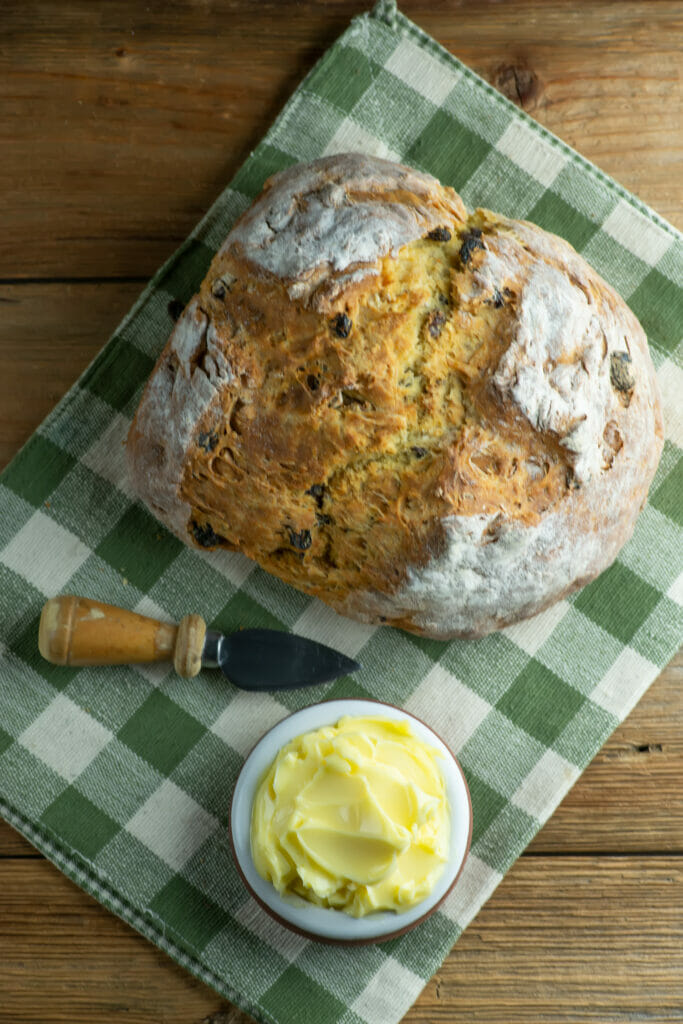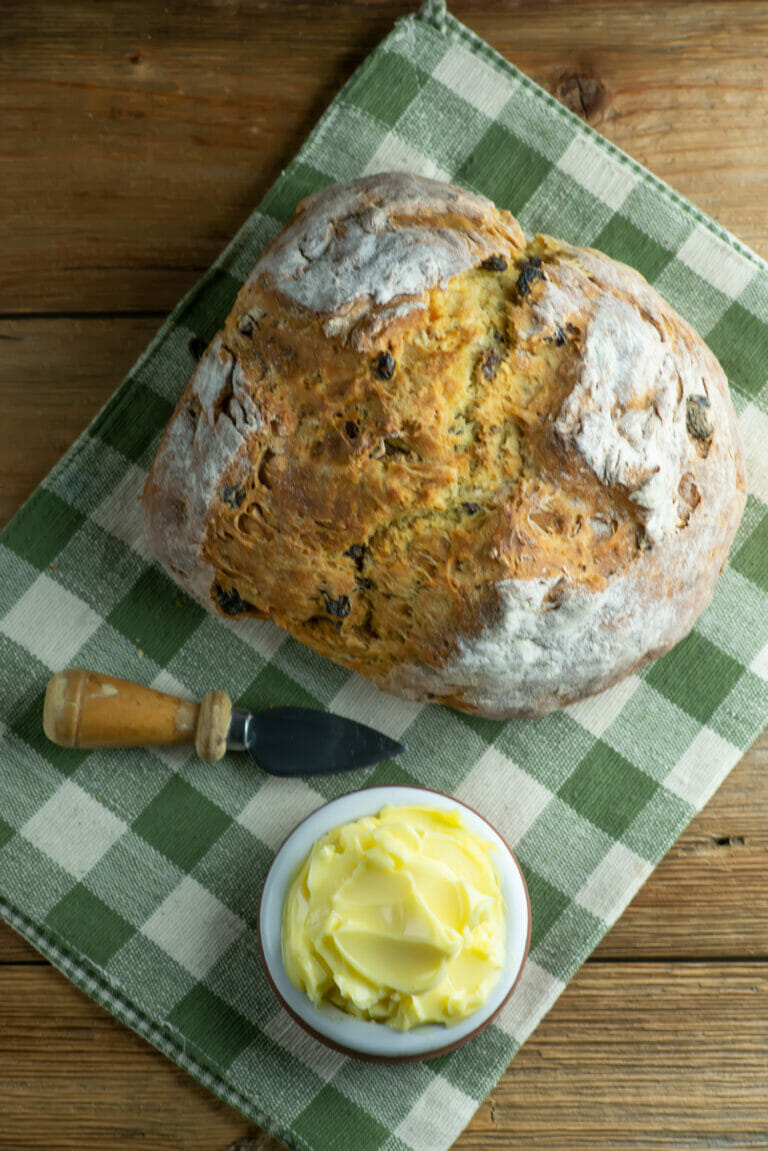 My mama has definitely done the lion's share of work with the Irish recipes I've been sharing this week, and here comes the one that is everyone's favorite, otherwise known as the best Irish soda bread in the world.
(Although personally her scones are number one with me – although this bread is right behind them!)
It's the hearty, rustic, studded with raisins, sweet but not too sweet, perfect slathered with butter, soda bread of your dreams, and the epitome of Irish comfort food.
As I may have mentioned in my post about her classic recipes for corned beef and colcannon, we do like to do things up right for St. Patrick's Day in my family…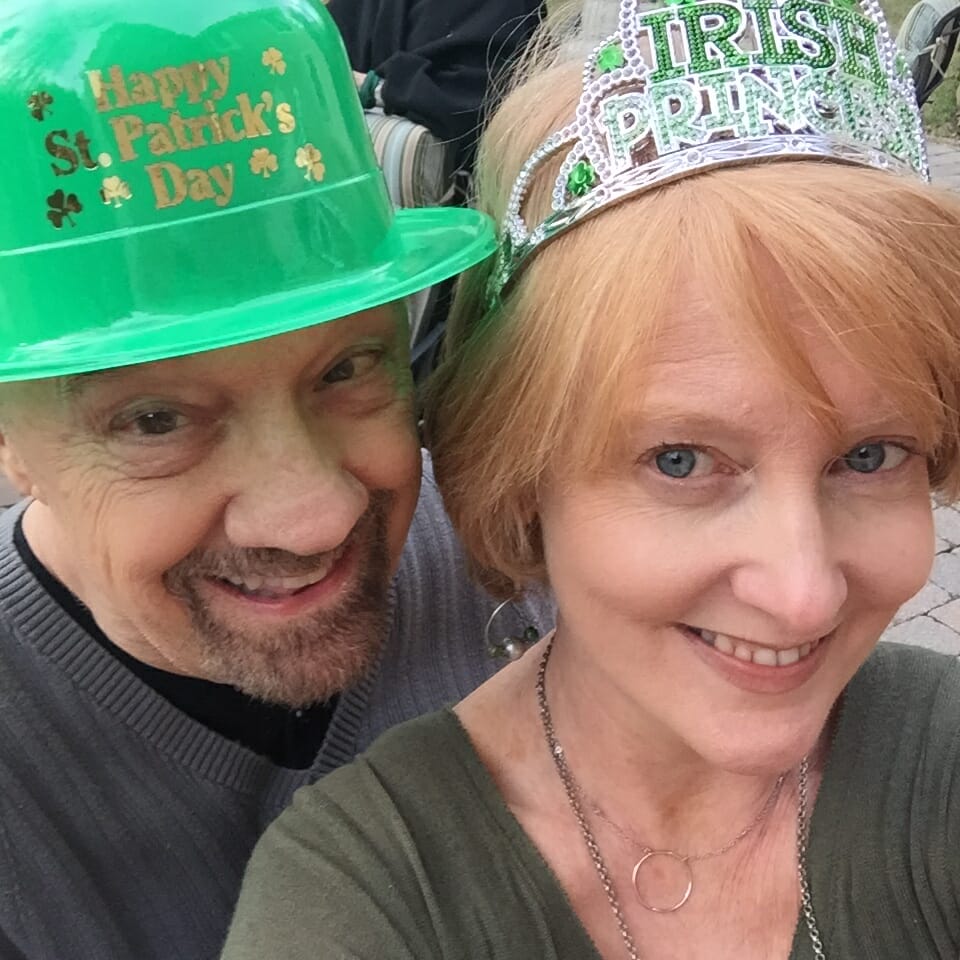 …and no St. Patrick's Day is ever complete without my mama's soda bread.
So just in time for The Day, here's what you do!
How do I make Irish soda bread from scratch?
You will be happy to know (at least I am!) that there is no yeast involved (not that I have anything against yeast, I just have unreasonable anxiety about bread that needs to rise, and whether it will or not).
Anyway. The leavening in soda bread is (you guessed it!) baking soda, along with some baking powder.
The rest of the ingredients are ones that you most likely already have in your kitchen – flour, sugar, raisins, butter, eggs.
You might need to go to the store for the buttermilk and the caraway seeds, unless you are me and have those on hand AT ALL TIMES.
You are going to mix the dry stuff in one bowl, and the liquid stuff in another bowl, and then stir them up together until they form a sticky dough.
Next, you need to fold the dough over on itself until it comes together and loses some of that stickiness. We always do this on a Silpat that is dusted with flour.
Add more flour in small increments as you go until your soda bread dough is behaving, and then cut it in half (yes, this recipe makes TWO loaves, because that's how my mama rolls).
Shape them into rounds and pop them on a cookie sheet lined with parchment, and here comes the most important part!
Why do you put a cross on Irish soda bread?
There are various explanations for this last step, but I'll tell you what my mama says.
You are going to take a serrated knife and cut a cross shape into the top – go about a half inch down into the dough – and then prick the middle of each of the quarters with the tip of the knife.
This is to let all the Irish fairies out, and it is essential. It will also give your bread that lovely crusty shape we all love.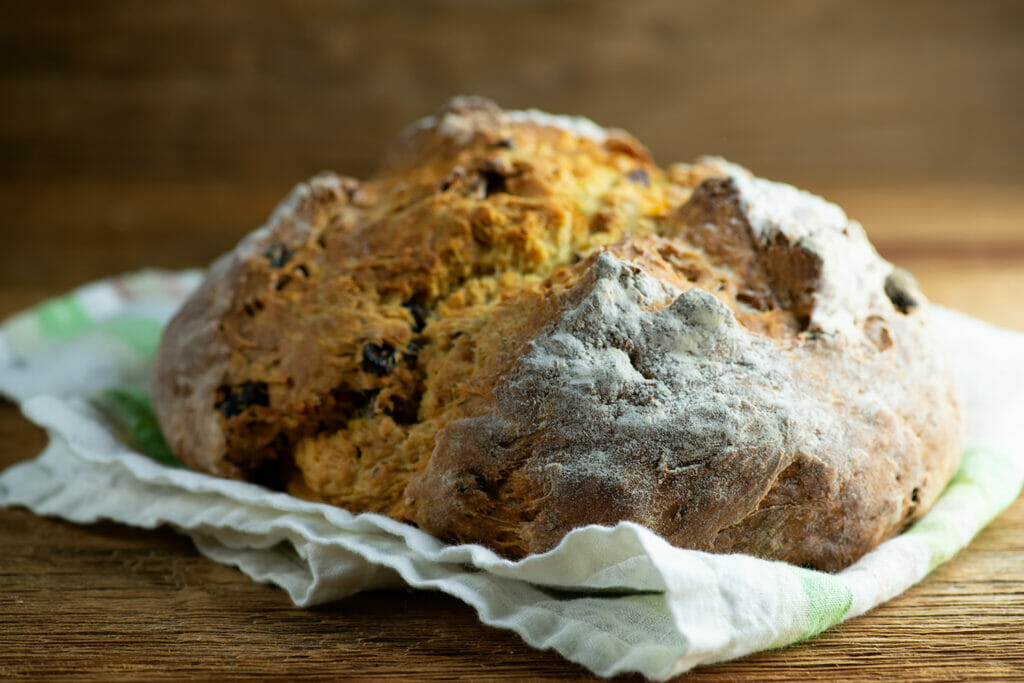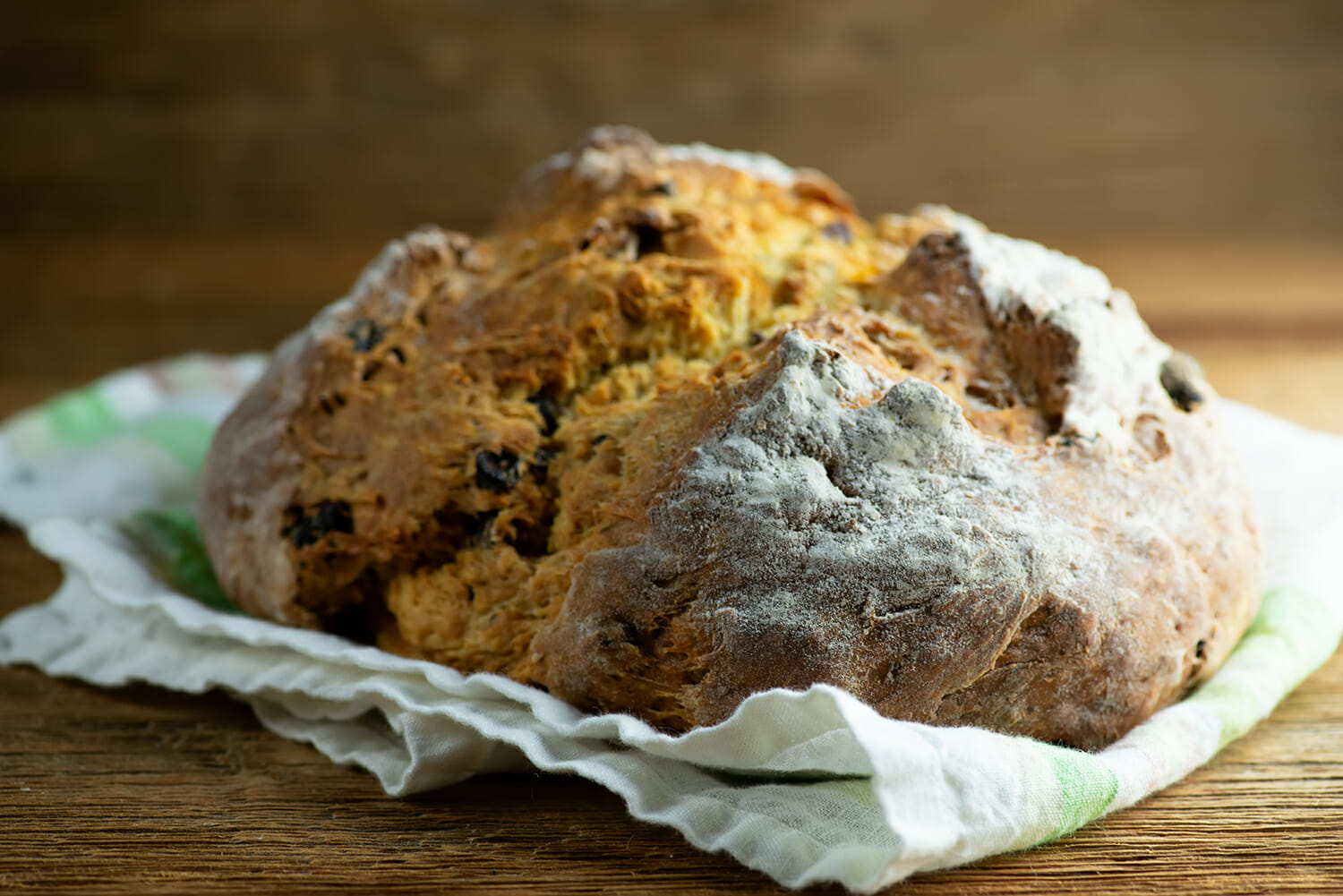 Bake it for an hour, turning your cookie sheet around halfway through, and then let it cool on a cooling rack before you tear off a piece and slather it with butter.
Have a lovely St. Patrick's Day, and as they say…
May the road rise up to meet you. May the wind be always at your back. May the sun shine warm upon your face; the rains fall soft upon your fields and until we meet again, may God hold you in the palm of His hand.
Love and Slainte,
Kate x
Want to round out your meal? This recipe pairs well with...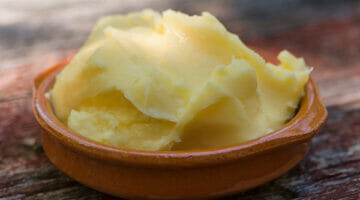 How To Make Homemade Butter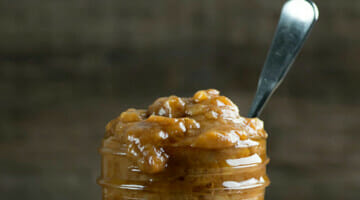 Banana Jam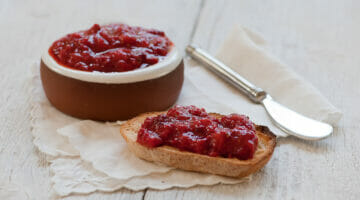 Easy Strawberry Jam
Print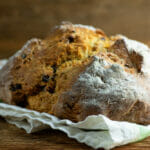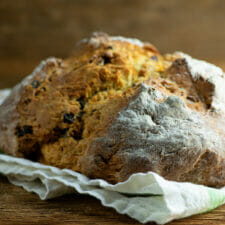 The Best Irish Soda Bread
---
Author:

Prep Time:

20 minutes

Cook Time:

60 minutes

Total Time:

1 hour 20 minutes

Yield:

1

6

1

x
Category:

Side Dish

Method:

Oven

Cuisine:

Irish

Diet:

Vegetarian
Description
This classic recipe bakes up into the best Irish soda bread you can imagine. Bursting with raisins and just the right amount of sweetness. Make sure not to leave out the second part of Step 6!
---
Ingredients
6 cups

flour, plus an additional cup as needed

4 tablespoons

sugar

2 teaspoons

salt

2 teaspoons

baking soda

2 teaspoons

baking powder

2 tablespoons

caraway seeds

2 cups

raisins

4 tablespoons

butter, melted and cooled

2 1/2 cups

buttermilk

4

eggs, beaten
---
Instructions
Preheat oven to 350 and line a baking sheet with parchment paper or a silicone mat.
Combine flour, sugar, salt, baking powder, caraway seeds and raisins.
In a separate bowl, combine buttermilk, eggs and melted butter.
Add the liquid mixture to the flour and mix everything together by land until it forms a dough, adding up to a cup of additional flour as needed so that it holds together.
Turn the dough out onto a floured surface and fold it over on itself gently until the mass comes together and is not too sticky, flouring as needed.
Divide the dough in half and form each half into a compact round shape and place on the baking sheet. Use a serrated knife to slash a cross into the top and prick the quarters to let the fairies out.
Bake for about one hour, turning cookie sheet at least once to brown evenly.
Cool on rack before cutting.
Notes
Need to add something to your kitchen equipment to make this recipe? Below are some of the items we used in the Framed Cooks kitchen to help cook this up. These are affiliate links to things we use and love, which helps to pay for all that bacon I keep buying!
Equipment We Used For This Recipe