Mint tea made with fresh mint and hot water, in your teacup in less than ten minutes! There's nothing more comforting than a cup of fresh mint tea.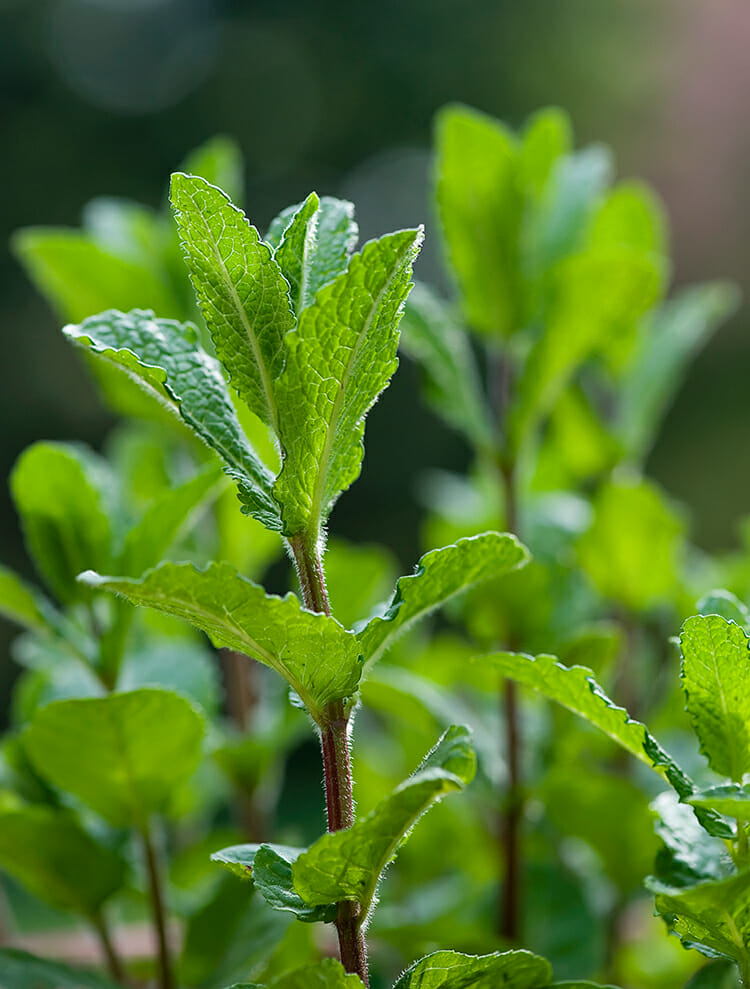 Fresh mint tea is one of the ways I know that yes, spring is here for sure and summer is right behind it.
Because out of all my brave herbs out there in my kitchen barrel gardens, the mint is always the first one to leaf out, and just like that, the chilly weather is gone and summer is just around the corner.
And one the best ways to celebrate (especially on those spring days when there is still a little chill in the air) is a warm, sweet-smelling cup of the easiest tea in the world to make.
(Oh, and if you want to make the world's easiest coffee cake to go with it, I have you covered for that!)
Now I have to admit, before I figured out the whole fresh mint tea thing, my usual road to mint tea involved one of these.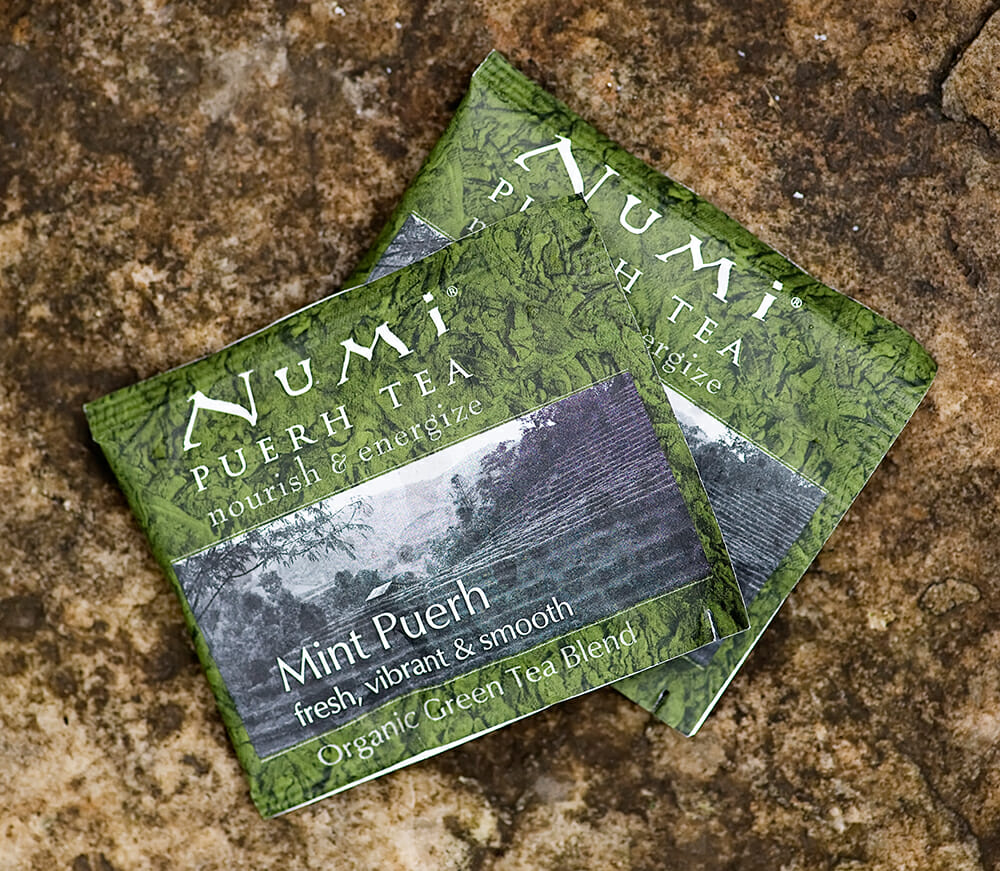 Not that there is anything wrong with a teabag!
Or if I was feeling especially energetic, I would find my tea strainer and dig that bag of dried peppermint tea out of the back of the cupboard.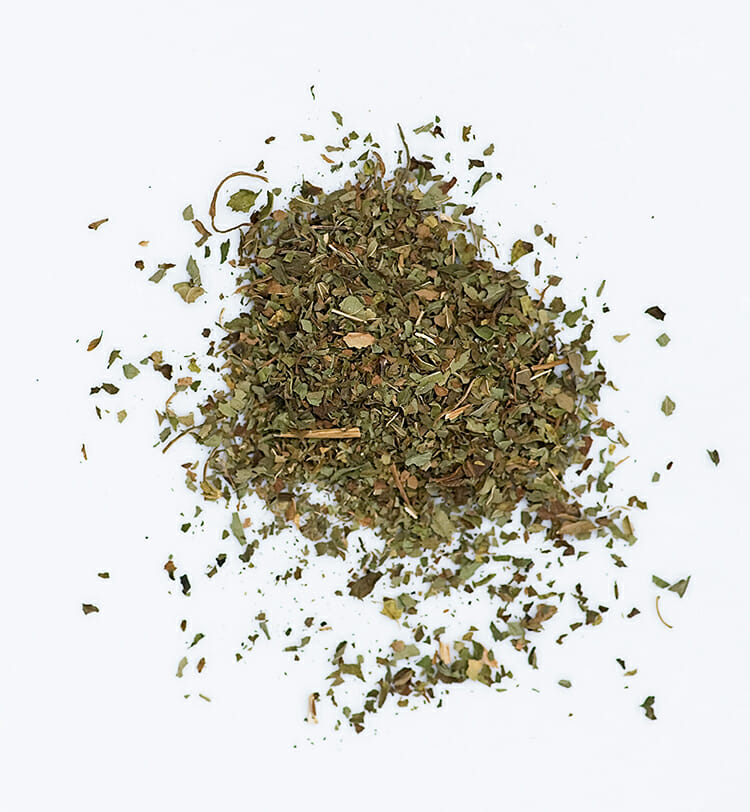 Not that there's anything wrong with that either!
But honestly? There's nothing like tea made with a handful of fresh mint.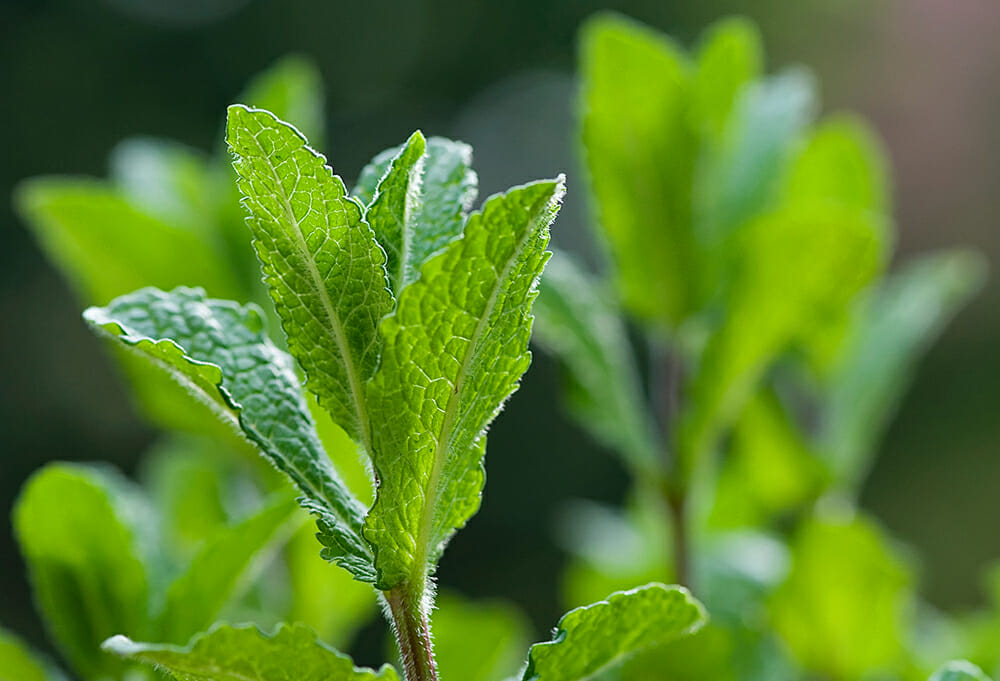 Aren't those mint sprigs cheery looking?
ingredients you need to make fresh mint tea!
How to make fresh mint tea
(Scroll down for the handy complete printable recipe with nutrition info!)
STEP 1: Take about 4 or five good-sized stalks of mint. Now go find that teapot that I know you have somewhere. I have one that fits about 4 cups of hot water which is just about perfect.
STEP 2: Fill it up with hot water and let it sit for a few minutes to warm the pot up.
STEP 3: Now put a kettle of water on and wait until it is boiling merrily away. Next, take those mint stalks and roll them between your palms a few times.
STEP 4: Pour the hot water out of your teapot and pop the mint, stems and all, into your warm teapot. Pour the boiling water over them until your teapot is full, and put the top on.
STEP 5: Now comes the hard part…you have to wait for FIVE full minutes to give your mint time to steep. Five minutes.
Go fold one load of laundry and come back – I know you have laundry! By this time your clothes are folded you have a pot of delicately light green, gently, deliciously mint-flavored tea.
Take a deep sniff of it before you take that first sip…ahhhhhhh. I like mine with just a teeny bit of sugar in it, but just plain mint is perfectly wonderful too.
MORE TIPS FOR MAKING FRESH MINT TEA!
Will any kind of mint work for fresh mint tea?
Yes, yes, yes! I have both spearmint and orange mint growing outside my kitchen door, but you can use anything from traditional peppermint to chocolate mint (yes, there is such a marvelous thing) – experiment to find your fave!
Where can I find fresh mint?
The produce section of your supermarket will most likely have it next to the other herbs, but if you are lucky enough to have a farmer's market nearby, you can buy a mint plant (or plants) and grow it either in an inside pot or outside. And places like Lowes and Home Depot will have mint (and other herbs) as well. Mint is very hardy and grows (and spreads) easily.
Why am I filling the teapot with hot water ahead of time and then emptying it out?
Letting the teapot sit filled with hot water will warm it up, which will keep your fresh mint tea warmer longer. (The Southern husband also does this with my tea mugs. Love him.)
Why am I rolling the leaves in my hands beforehand?
This is going to release the mint oil in the leaves to give your tea the most flavor, and is also going to make your hands smell like summertime.
Have a question that I didn't cover?
Drop it in the comments section below and I promise to answer pronto!
If you have some mint left over, you might want to use it in a mimosa fruit salad! Or maybe some minty lemonade iced tea?
One last little note: if you are lucky enough to have a tea cozy to put over your teapot, this is the time to bring it out.
A good friend of mine made me one (made me one!!) and when I put it on my pot of fresh mint tea, I feel like everything is right with the world.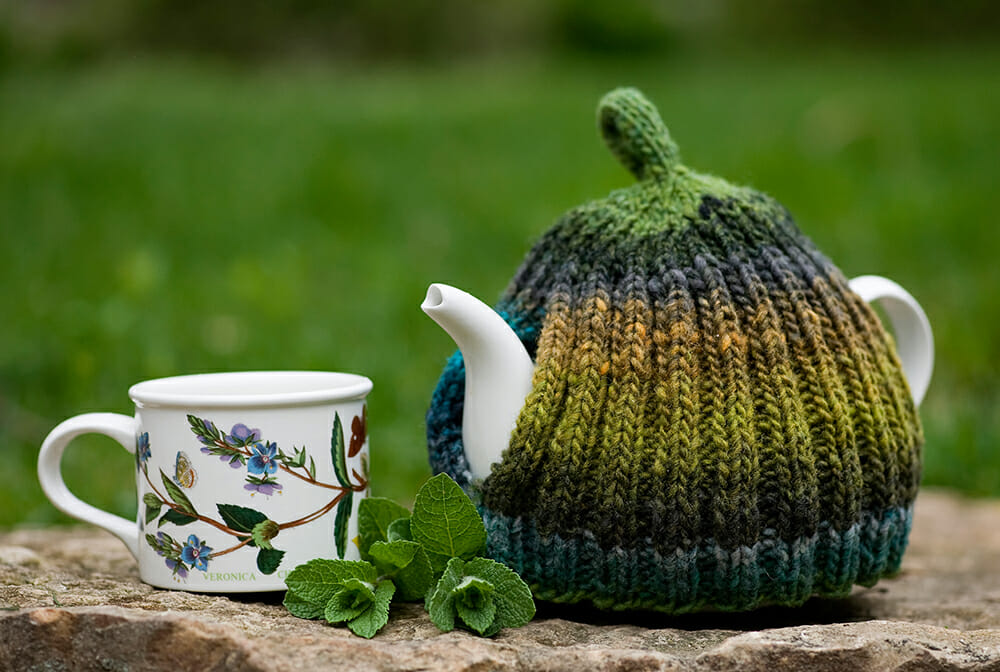 And with that, it's tea-time!
Want to round out your meal? This recipe pairs well with...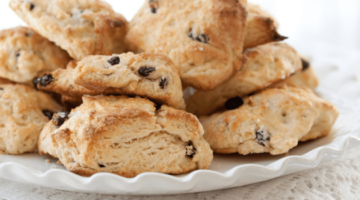 The Best Cream Scones In The World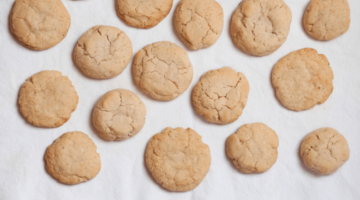 Chai Spiced Cookies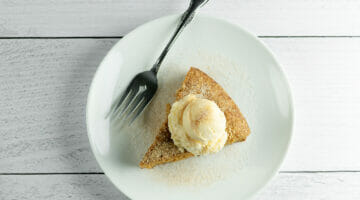 Cinnamon Sugar Snack Cake
Print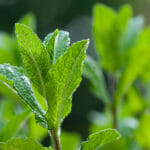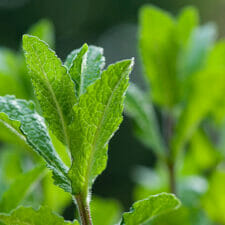 Fresh Mint Tea
---
Author:

Prep Time:

8 minutes

Cook Time:

0 minutes

Total Time:

8 minutes

Yield:

4

1

x
Category:

Beverage

Method:

Stovetop

Cuisine:

American

Diet:

Vegetarian
Description
Mint tea made with fresh mint and hot water, in your teacup in less than ten minutes! There's nothing more comforting than a cup of fresh mint tea.
---
Ingredients
4

–

5

stalks of fresh mint, with stems

4 cups

boiling water
Sugar or honey, if desired
---
Instructions
Bring 4 cups of water to a boil.
While water is boiling, fill a 4-6 cup teapot to the brim with hot water from the tap, and let it sit until the tea water boils.
When the tea water is boiling, empty the now-warm teapot. Roll the mint between your palms until it is slightly crushed. Place in teapot.
Pour boiling water over the crushed mint, cover the teapot, and let it steep for 5 minutes.
Pour into your favorite teacup, inhale deeply, and enjoy!
Notes
Need to add something to your kitchen equipment to make this recipe? Below are some of the items we used in the Framed Cooks kitchen to help cook this up. These are affiliate links to things we use and love, which helps to pay for all that bacon I keep buying!
OTHER TEA RECIPES WE LOVE TO SIP!