Hi there! Nice to meet you and thanks for visiting my blog! Here are a few things about me you might or might not be interested in knowing.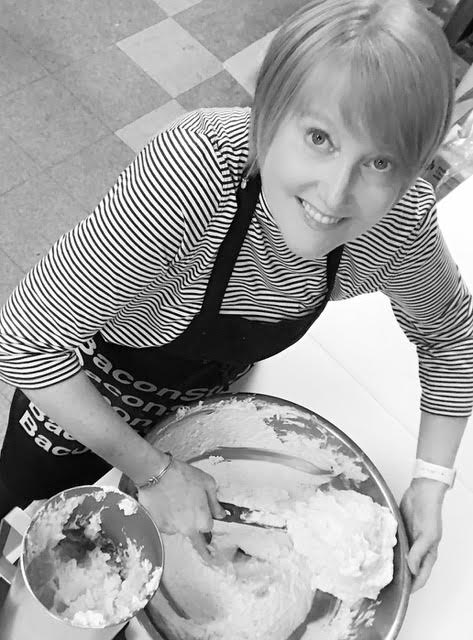 1. I am a self-taught cook, a self-taught photographer and a self-taught dog-owner. All of this stuff shows up pretty much in that order on the blog.
2. I started this blog as a photography project. The project was to shoot still life — something different every day for 2 weeks. I hate photographing still life. I like photographing dogs and babies and teenagers and other things that won't sit still. I had no idea what on earth I would be able to think of to photograph still-life-wise that could be different every day. And then it dawned on me. Dinner.
3. I really do love to cook, and I really do cook every day…but the catch is, it has to be ready in 30 minutes or less, from walk in the kitchen to sitting on the table ready to be eaten. (Except for weekends when I am perfectly happy to spend all day in the kitchen.) So most of the posts up here are for recipes that are fast and happy.
4. I sometimes make up the recipes, and I sometimes pass along my version of great ones that I have found out there in the world, from the back of boxes to my grandma's molasses cookie recipe to magazines and cookbooks and of course, from some of the many AWESOME food blogs out there. I link back to anything that I don't totally make up myself so you guys can check out the original source.
5. I am married to the most romantic and funny Southern man on God's Green Earth, and he also cleans up the kitchen. I am a lucky girl.
6. I shoot with a Nikon D800 and a 105mm lens, and most of the time I get my shots through a combination of a tiny bit of knowledge and pure blind luck. I can tell you more than you want to know about my adventures in lighting and Photoshop and other stuff – just email me so we don't send everyone else who is reading this into a stupor.
7. Yes, I do photograph pretty much everything I cook.
8. My cast of supporting characters includes my aforementioned Southern husband, one rescued redbone coonhound mix, and a variety of other characters that traipse in and out of my kitchen.
9. I take requests, questions, comments, recommendations and anything else related to food, dogs and cameras.  You can try me on other things too.
10. I usually put up new posts every Sunday and Thursday mornings, and sometimes Tuesdays as well. For those of you who subscribe on email, that means the email version will pop up in your inbox on Monday and Friday mornings…and sometimes on Wednesdays, if I am feeling energetic.  That sounded pretty confusing, didn't it?  But sign up anyway! (Look up at the very top of this page where it says Sign Up, type in your email and hit the GO.   Yay!)
11. Email me. I'll write back.