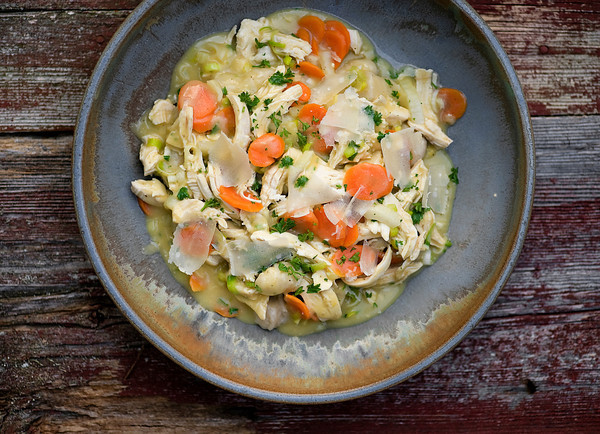 Chicken and dumplings, how do I love thee?  More ways than there would be room to list in this post, that's for sure.  And while one of the reasons I love it so is that chicken and dumplings is a warm and hearty comfort food, and that heartiness used to keep this in the Cold Winter's Night part of my recipe repertoire.  But now that I've found a version that replaces the dumplings with gnocchi and that introduces some spring veggies into the action?  Chicken and dumplings all year round!
Chicken with spring vegetables and gnocchi makes a perfect warm weather supper!
Click To Tweet
It all started with this guy.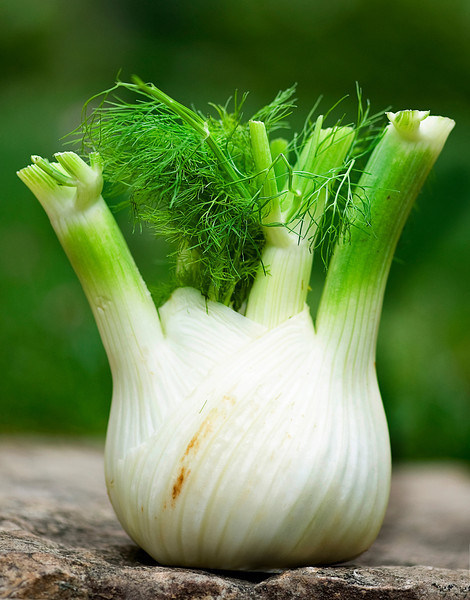 Isn't he handsome?  In fact, he's so handsome that I bought both him and his brother, with no intention other than to have some sweet and delicious fennel around the house to snack on.  And then I realized I also had some of these…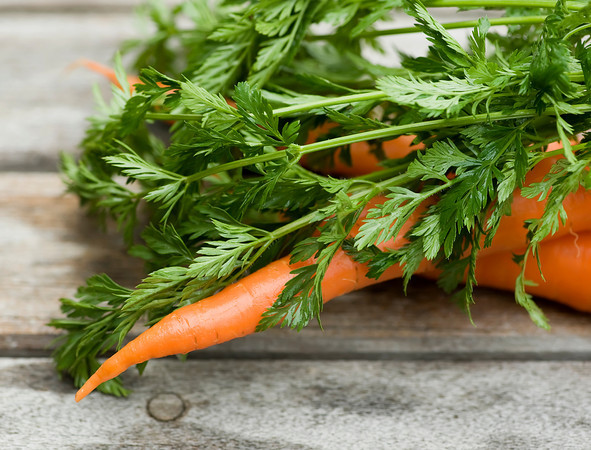 And some of these…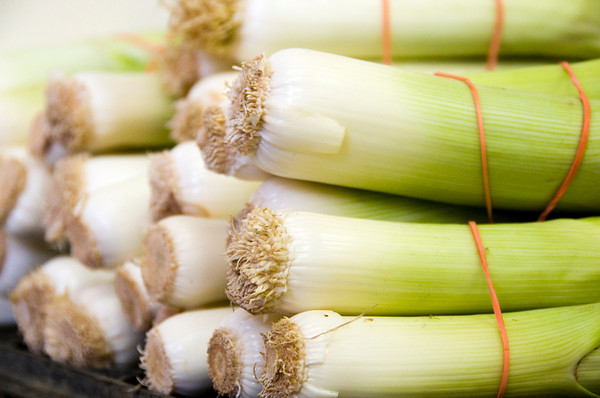 And all of the sudden that grilled chicken I was planning to make for dinner disappeared in a puff of smoke.  All I needed was a lighter form of dumpling than those usual big wonderful puffy ones that I make in, say, February.  Something like, well, gnocchi.  Now, if you are really feeling energetic you can make your own gnocchi to go with this dish, and the next time I make this recipe I'm going to make my own gnocchi for it.  I am.  But this time around things were happening fast, so I packed the Southern husband off to the supermarket to get a package of pre-made gnocchi.  You gotta do what you gotta do.
So here's what happens.  Take some nice chicken broth (I like the Pacific and Imagine varieties) and cook up a few chicken breasts in the broth until they are just cooked through.  Take out the chicken, saving the hot broth. Cool 'em off a little and shred them into bite-sized pieces.  Can I just say that shredded chicken is heaven? It is.
Now melt a little butter in a small pot and stir in some flour to make a nice little roux.  Whisk it into your hot broth, and in a few minutes it's going to thicken it up just enough to make a gorgeous light sauce.  Now toss in all those lovely chopped veggies…the fennel, the leek, the carrots…and let them simmer for about 5 minutes.  You want them cooked but not mushy.  Now add the chicken back to the pot with some chopped parsley and a little salt and pepper and stir it all up.
Meanwhile back at the ranch, cook up your gnocchi in a pot of boiling water until they are nice and tender…this is going to take about 5 minutes.  Drain 'em and add them to the chicken mixture, and stir it all lovingly until it's one big pot of deliciousness.  Now transfer it to a big serving bowl or individual plates and garnish it with a little more parsley and some parmesan that you have cleverly shaved with your vegetable peeler.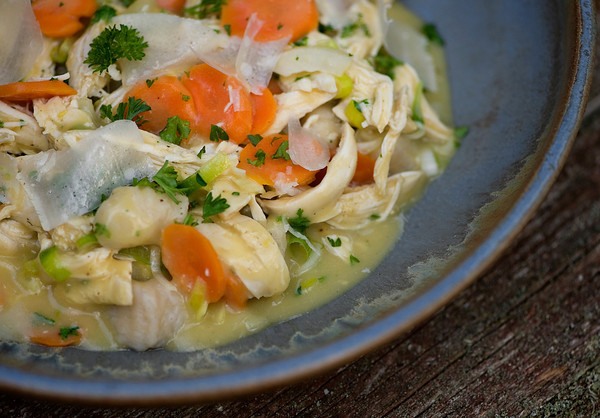 Springtime chicken and dumplings.  Oh yes!
Still Hungry?
Creamy Slow Cooker Chicken, from Framed Cooks
Chicken Alfredo, from Recipe Girl
Butter Chicken, from Framed Cooks
Recipe adapted from Bon Appetit
Print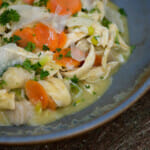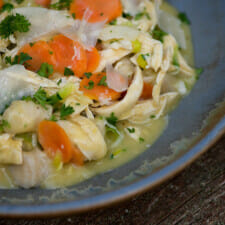 Chicken with Spring Vegetables and Gnocchi
---
Yield:

6-8 servings
Ingredients
10 cups chicken broth
2 pounds boneless chicken breast
1/2 stick butter
6 tablespoons flour
I large bulb of fennel, trim and sliced
4 carrots, peeled and sliced
1 leek, cut in half lengthwise and thinly sliced (white and light green part only)
12 ounces fresh potato or ricotta gnocchi
1/2 cup chopped fresh parsley, plus extra for garnish
Coarse salt and fresh ground pepper
Shaved parmesan for garnish
---
Instructions
Bring broth to a boil in a large Dutch oven and add chicken. Simmer until chicken is cooked through, about 25 minutes. Remove chicken, saving broth in same pot, and cool. Shred into bite sized pieces.
Bring broth in Dutch oven back to a simmer.
Melt butter in small saucepan. Whisk in flour and cook, whisking constantly, for about 3 minutes. Add to simmering broth and cook for 5-10 minutes until slightly thickened.
Add chopped vegetables and simmer for 5 minutes. Add in chicken and parsley and heat through. Season to taste with salt and pepper.
Meanwhile, cook gnocchi according to package directions and drain. Add to chicken mixture and stir until everything is well combined.
Transfer to serving bowl or plates and garnish with shaved parmesan and chopped parsley,