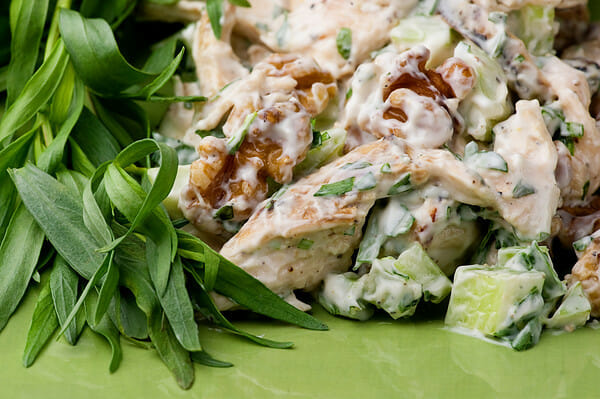 Summer is getting so close I can almost taste it, and one of the things I love best about summer is having my wooden barrels full of herbs. I plant little basil, parsley, thyme, mint, sage, rosemary and tarragon plants, and by the middle of July I am doing everything I can to keep up with them.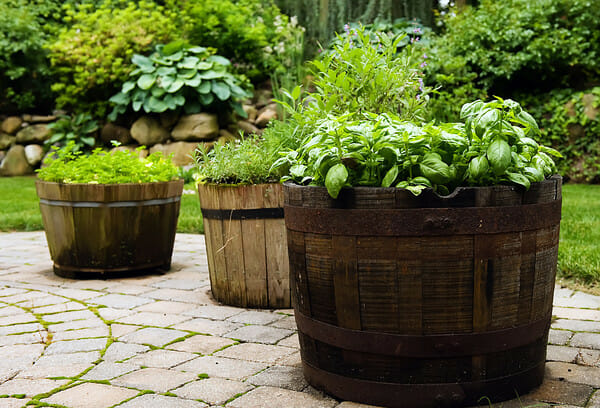 But right now, in the middle of April, it is just a little bit risky to be putting those tender little baby plants out yet, and so my barrels are sitting out there with nothing in them but last year's dirt. And so perversely, all I want to make are recipes that call for fresh basil, parsley, thyme, mint, sage, rosemary and tarragon. Which means I have to dip into the teenager's college tuition fund to actually BUY them at the supermarket, but some things have to be done.
And speaking of the supermarket, this particular recipe is the closest I have ever come to replicating the awesome but extremely expensive chicken salad at Whole Foods. It is a snap to make, and while you CAN use dried tarragon, using fresh makes all the difference. See dilemma above.

Print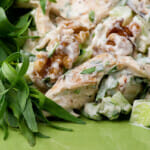 Tarragon Chicken Salad
---
Ingredients
2 chicken breasts, cooked and torn into bite size shreds (I like to grill my chicken for this recipe, it gives the salad an even better taste!)
1/4 cup sour cream
1/4 cup mayo
1 celery rib, chopped
1/4 cup walnuts
2 tablespoons chopped fresh tarragon (or 1/2 tablespoons dried, if you must.)
Salt and pepper to taste
---
Instructions
Whisk sour cream and mayo together and pour over chicken.
Add remaining ingredients and toss well. You can serve cold or at room temperature.