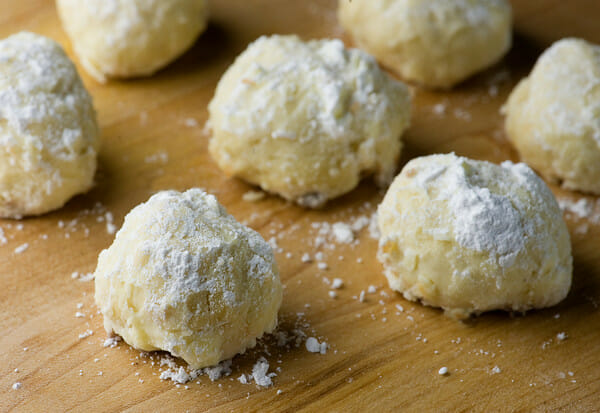 Two things.
First of all, I realize that I already have a post on the blog called Coconut Snowball Cookies. They are the ones that look like this: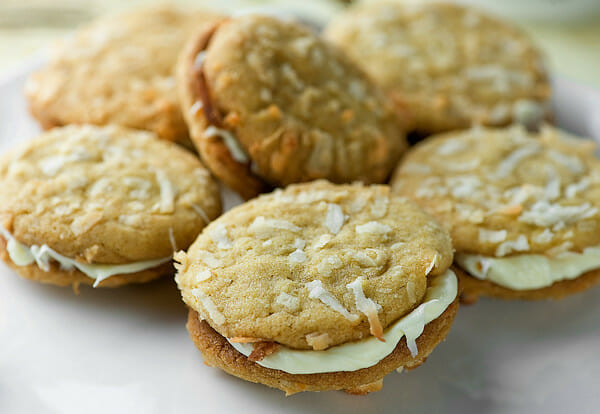 And they are very scrumptious cookies.
But then I found a recipe elsewhere for something called Coconut Snowballs, and these cookies were actually pretty different from my other coconut snowball cookies, and so I wracked my overworked brain for something else to call the new guys. And I came up with…nothing. So sorry about all the coconut snowball confusion, but I can promise that both of these recipes are very worth making.
Second thing is this: you'd think that I would be organized enough to make something called "Coconut Snowballs" when it looked like this outside: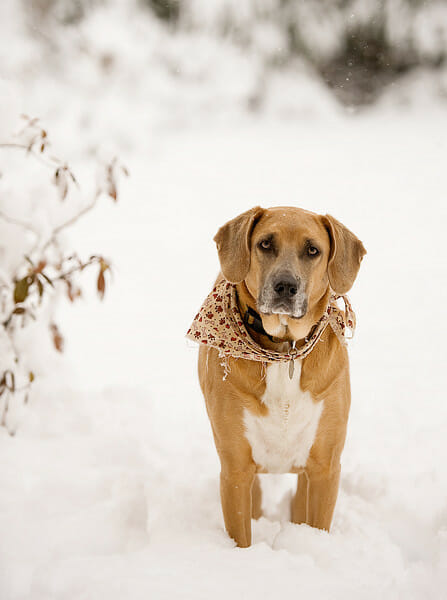 Instead of like this: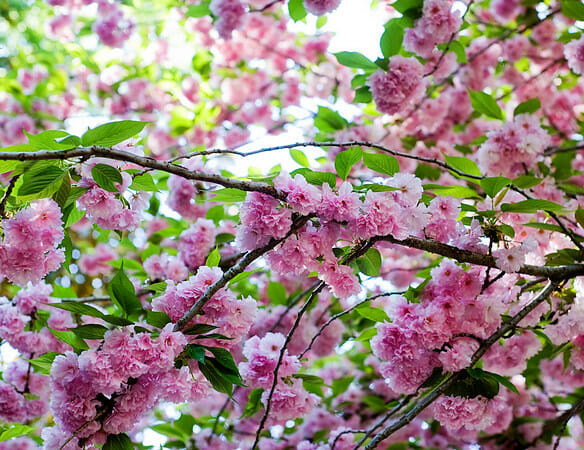 But at this point, I am complicating just about everything that has to do with the whole coconut snowball thing, so I figured I would just go ahead and post the darn thing. Because they ARE melt in your mouth delicious, and to be honest, there's no wrong time to make a coconut cookie, right?
Here's the recipe. 🙂

Coconut Snowballs, from Everyday Food 
Print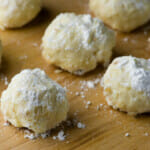 Coconut Snowballs
---
Ingredients
2 sticks unsalted butter, softened
1/4 cup confectioner's sugar, plus more for dusting
2 cups all-purpose flour
1/4 teaspoon salt
2 cups sweetened flaked coconut
---
Instructions
Preheat oven to 350 degrees. In the bowl of an electric mixer, cream butter with 1/4 cup confectioners' sugar until fluffy. Mix in flour and salt until they're just combined. Stir in coconut.
Roll dough into 1-inch balls; place 2 inches apart on a baking sheet. Bake until just starting to brown, 15 to 20 minutes. Roll the warm cookies in confectioners' sugar; let cool completely.