Add a little coffee to the cookie batter and kick things up a notch with this easy recipe for mocha chocolate chip cookies!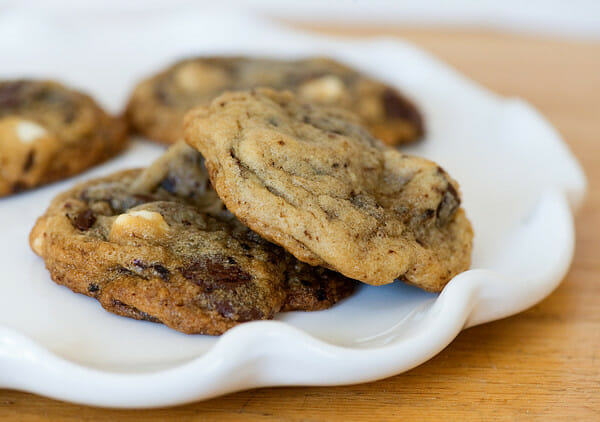 I really really wish I liked to drink coffee, but I just don't like it. It would be SO much more convenient. Coffee is pretty much everywhere you turn, and us poor second class citizen tea drinkers are doing great if we can find some lukewarm hot water and a tea bag.
It's my favorite part of going to London…I am for once in the majority, hot-beverage-wise. Even though the last time I was there it seemed like there was a Starbucks popping up ominously on every corner. Fight back, my London friends!!
However, I mysteriously DO like the taste of coffee when it is baked into things. Say, for example, chocolate chip cookies. Say, for example, chocolate chip cookies made with a mix of dark and white chocolate chips. Say, for example, chocolate chip cookies inspired by the ever-fabulous Julia Child.
Which leads me to the awesome contest, because I have not one, not two but THREE copies of this to give you guys: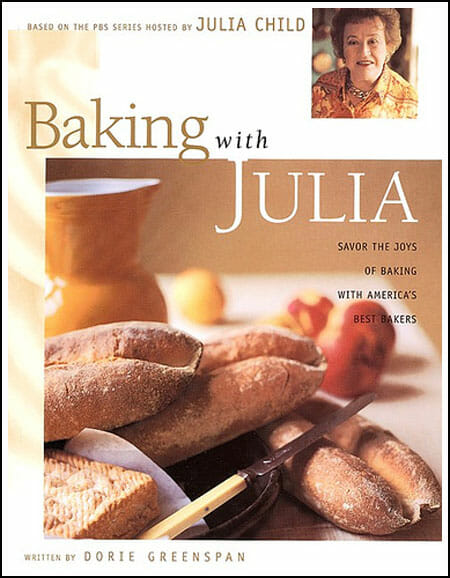 Yes I do. And it includes recipes for all kinds of fabulous Julia-inspired baked goods, including these…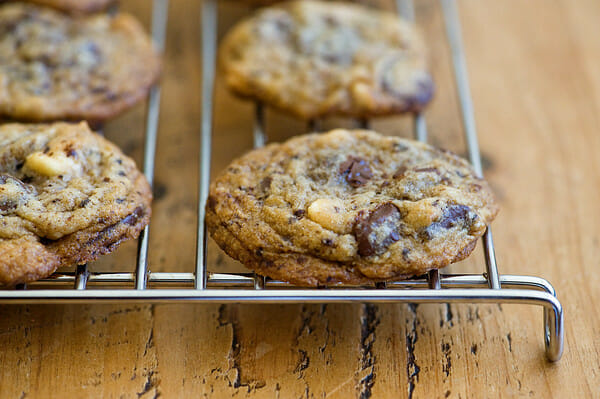 There's few things in life better than a full cookie jar on your kitchen counter, don't you think?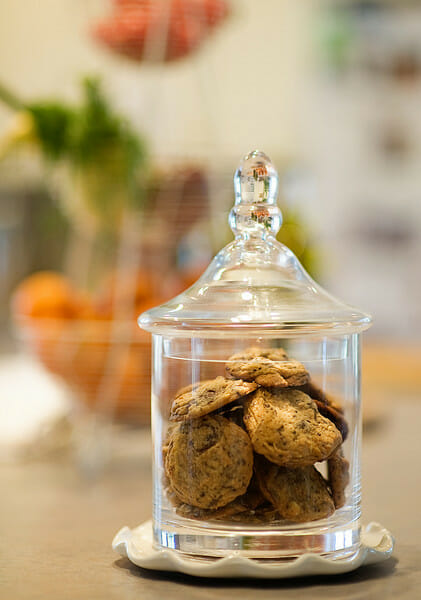 So here's what you do: leave me a comment on the bottom of this post telling me what your favorite kind of cookie is, and you will be entered into the drawing for one of these cookbooks. As always, my beloved email subscribers can enter by clicking the title of the post, which will flip you over to the actual website – you can comment there. I will announce the lucky lucky winners next Saturday, February 13, at 7pm. So bring on your cookies, and in the meantime, here's the recipe for mine!
This giveaway is now closed…but you can still bake these delicious cookies!
Print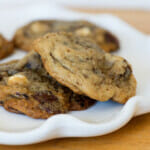 Mocha Chocolate Chip Cookies and a Cookbook Contest!
---
Ingredients
2 cups flour
3 tablespoons instant coffee powder
1 teaspoon baking soda
1 teaspoon salt
2 sticks butter, cut into chunks
3/4 cup granulated sugar
3/4 cup packed dark brown sugar
2 large eggs
1 teaspoon vanilla extract
1 pound chocolate chips or chunks — any variety you like.
---
Instructions
Whisk the flour, coffee, baking soda and salt together. Set aside.
Beat the butter in a mixer until lightened. Add granulated sugar and beat for 30 seconds. Add brown sugar and beat for another 30 seconds. Add eggs one at a time, beating after each addition. Add vanilla and beat until blended.
Turn mixer speed down and add flour mixture, mixing until just incorporated. Add chocolate and mix until evenly blended in.
Wrap the dough in plastic wrap and chill in fridge for several hours to overnight.
Preheat oven to 350, and line cookie sheets with parchment paper or Silpat. Drop a heaping tablespoon full of dough onto sheets, leaving 2 inches between cookies. Bake for 10-12 minutes.
Cool on racks. Make very very sure you eat one while they are still warm.
MOCHA CHOCOLATE CHIP COOKIES, from Baking with Julia