Got ripe bananas and some chocolate chips? It's time to make banana chocolate chip cake with this easy recipe – it's the best snack cake ever!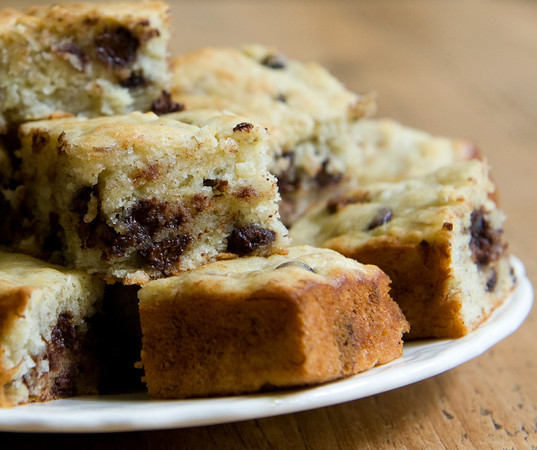 Every now and then I get into a Situation with some over-ripe bananas, and it usually begins like this. Someone who shall remain nameless says "Mommy, I really really want bananas. Can you get bananas when you go to the supermarket?"
And so I purchase a lovely large bunch of bananas.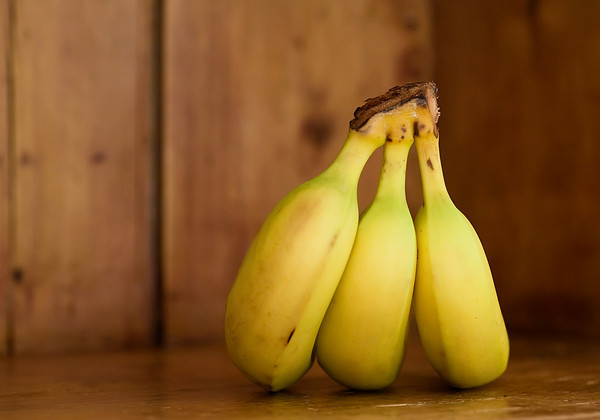 One gets promptly eaten. The rest of them languish on the banana hook. And as soon as they develop one infinitesimal speck of brown on them — well, that's all she wrote. This recipe is a great one since it can be assembled from stuff I usually have on hand. I made it this afternoon out of three well-aged bananas, and believe me, this cake will NEVER languish for long.
However, the bunch of bananas in our house was an EXTRA large one, so I have three more to go. Send me your banana suggestions, please! In the meantime, enjoy some banana chocolate chip cake!
Print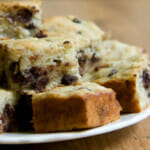 Banana Chocolate Chip Cake
---
Yield:

6-8
Ingredients
1 1/2 cups flour
2/3 cup sugar
1 1/2 teaspoons baking powder
1/4 teaspoon salt
1 egg
1/2 cup melted butter
1/4 cup milk
1 cup mashed ripe bananas
3/4 cup chocolate chips
---
Instructions
Preheat oven to 350. Grease an 8×8 inch baking pan.
In a large bowl, mix flour, sugar, baking powder and salt.
In a separate bowl, combine bananas, egg, melted butter and milk.
Stir banana mixture into flour mixture until just blended.
Stir in chocolate chips.
Pour batter into pan and bake until toothpick inserted into center of cake comes out clean, about 30-35 minutes. (It may have some melted chocolate on it but no crumbs)
Vow not to listen to children who swear they will eat all the fruit you buy. Until the next time they ask.