This easy one pot recipe makes the best creamy tomato pasta sauce ever, turning a simple pasta supper into a luscious silky treat!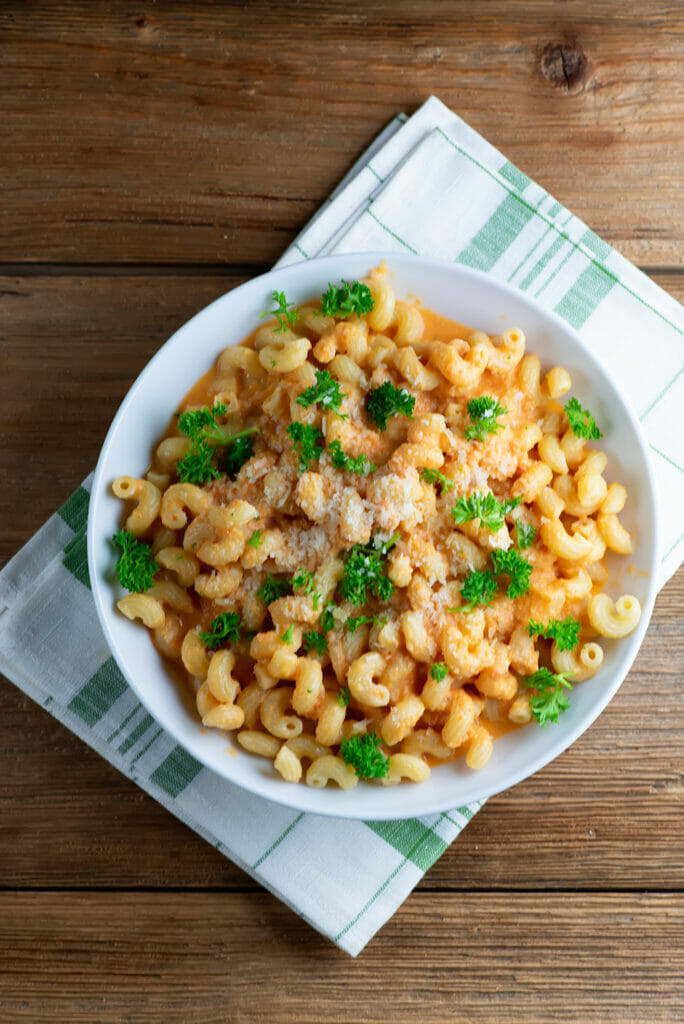 I have another recipe on the blog called The Best Tomato Sauce In The World, and while I wish I could say I invented it, I didn't.
Nope, that was the incredible Marcella Hazan, and it's one of only a handful of recipes that I didn't come up with on my own, and it's practically perfect in every way. Three ingredients, one outstanding pasta sauce.
So why do I need another?
I needed cheese. And sure, I could (and do) always sprinkle Parmesan on my pasta, but I wanted cheese IN the sauce. Because, CHEESE.
Speaking of cheese, we are training our sweet Winnie dog with an emergency recall word, for any situation (that will hopefully never come up) where if we call her with that word she will drop everything and run straight to us.
Here's how this works: you pick a word that you only use in this situation, and that doesn't sound like her name or any of the other words she hears on a regular basis (like Come, Sit, WhoIsTheBestGirl, etc).
Our word is Homebase. Then for a couple of weeks you give her a high value treat that she only gets when she hears that word, and you give her bits of that treat while saying The Word for a couple of weeks until she knows Homebase = Amazing Treat.
Our high value treat? Cheese sticks. It's something we can pop in our pocket while we are off on a walk, and when she gets a piece of a cheese stick she is the happiest dog on the planet (I can relate).
However, I also like cheese sticks, and the downside of this plan is that Winnie can now hear a cheese stick wrapper from two states away.
This week she was downstairs. I was upstairs in the library, with the door mostly closed, and I silently opened my cheese stick.
Ten seconds later…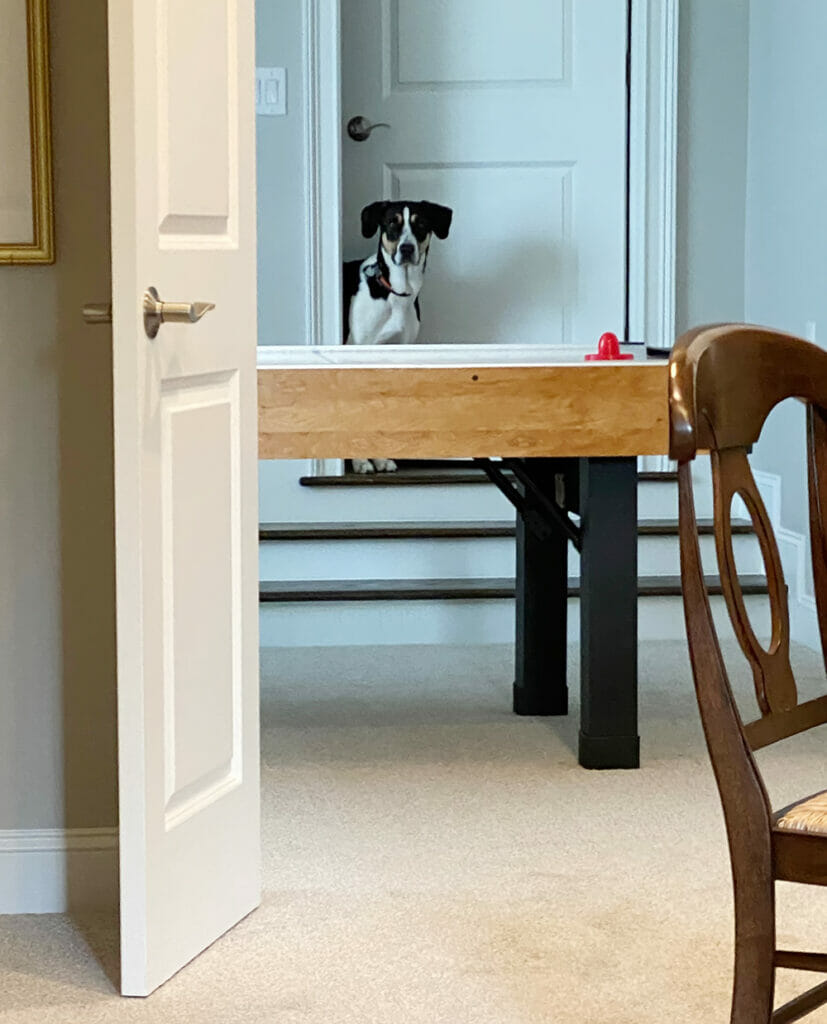 She didn't get any, because it was mine, and so then this drama happened on the Southern daughter's lap.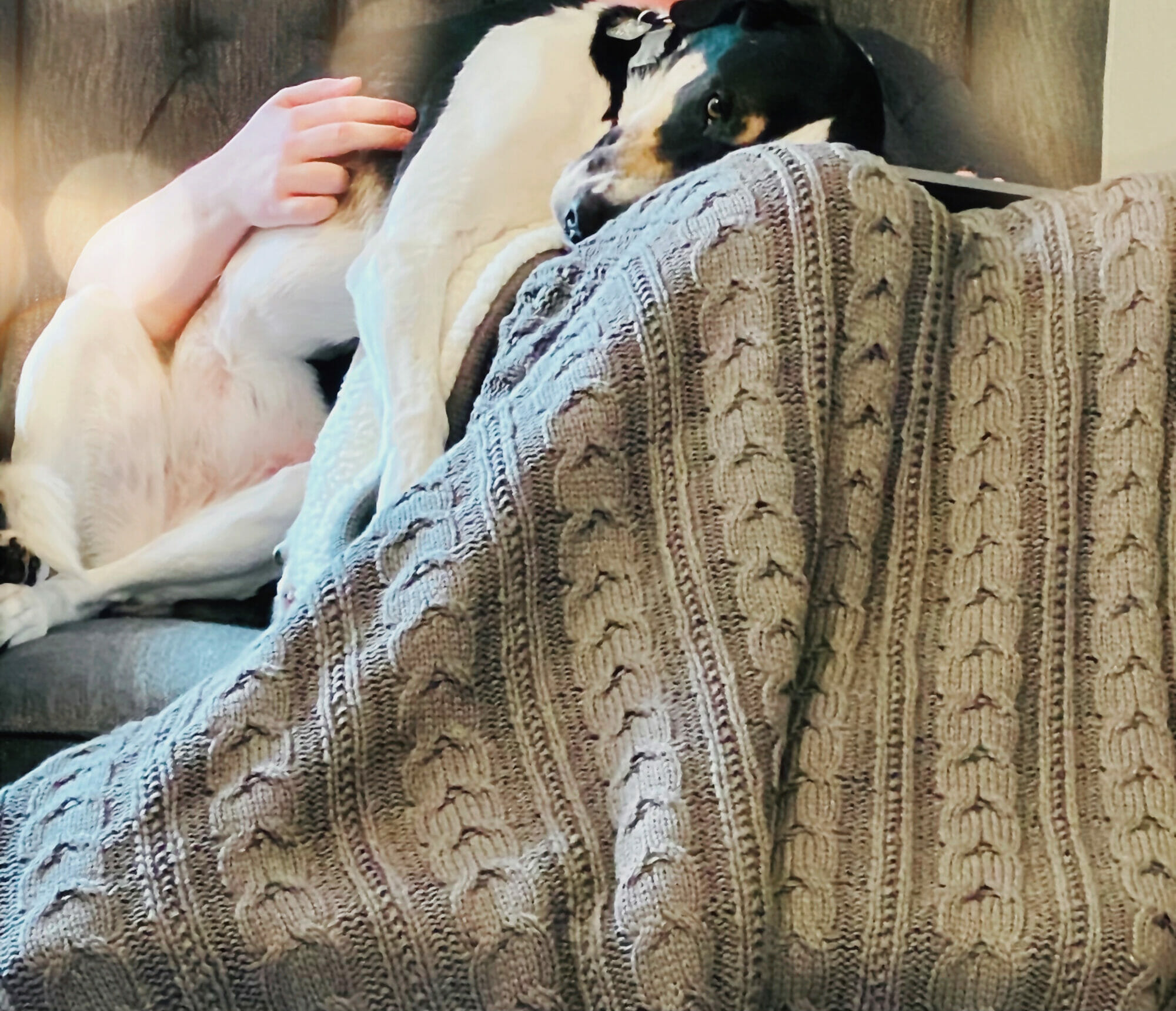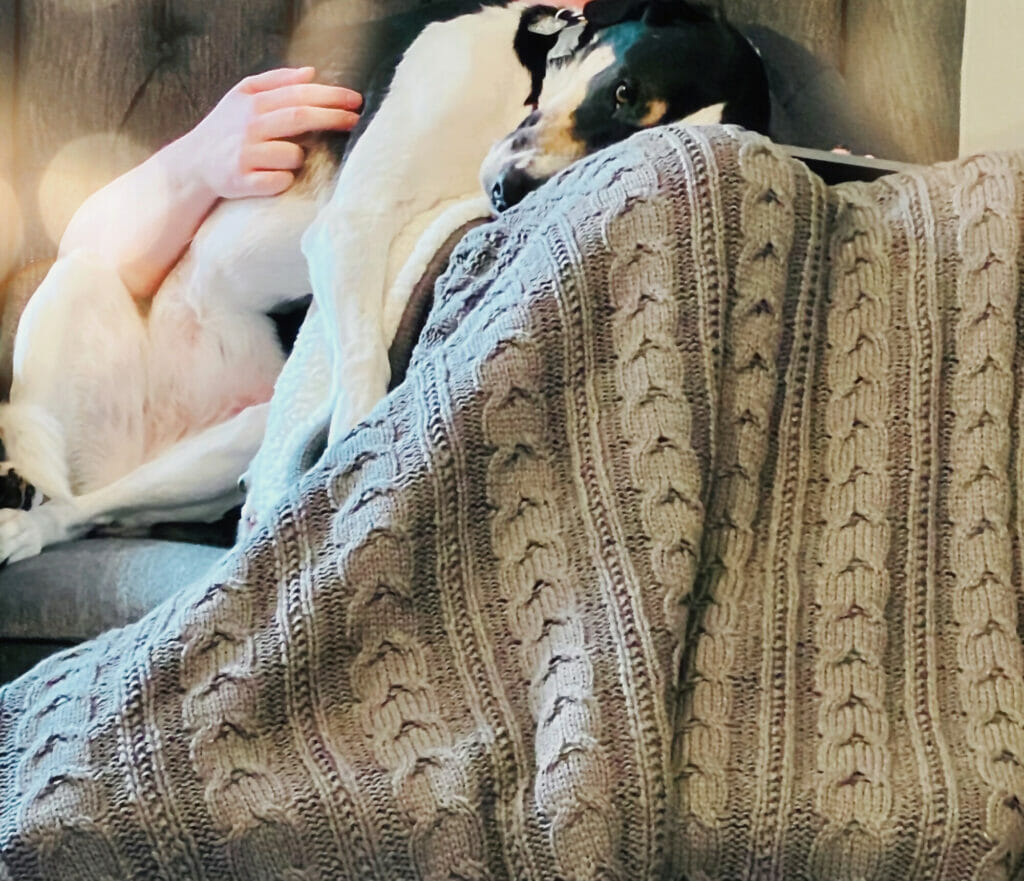 (I am not allowed to show the Southern daughter's head when her hair isn't washed.)
Bless you if you have hung in this long, but my point is, cheese is beloved, and so I set out to make a creamy, cheesy version of my favorite sauce.
How do you make creamy pasta sauce from scratch?
It's ridiculously easy! Put a couple of cups of heavy cream in a medium pot along with a chopped sweet onion, a cup of white wine, two tablespoons of butter, 18 ounces of chopped tomatoes and a pinch each of salt and pepper.
Let it simmer away for a half our and then puree it in a blender (or even better with your immersion blender).
Stir in a half cup of grated Parmesan cheese, give it a taste, add more salt and pepper if it needs it, and voila!
The best creamy tomato sauce in the world, silky and cheesy and ready for your pasta!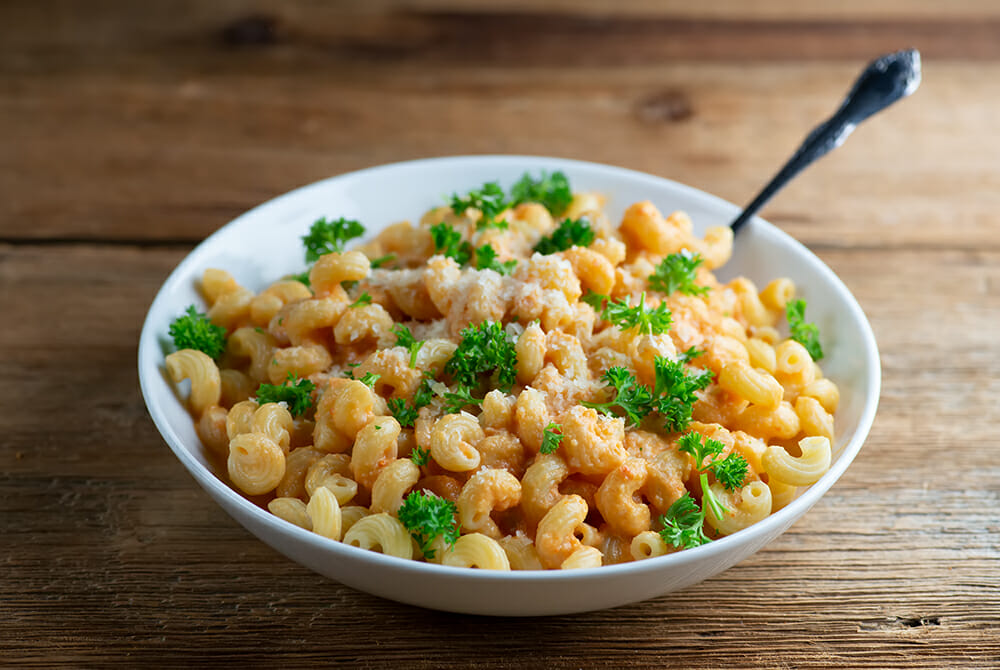 Happy happy sigh.
Print
The Best Creamy Tomato Sauce
This easy one pot recipe makes the best creamy tomato pasta sauce ever, turning a simple pasta supper into a luscious silky treat!
Author: Kate Morgan Jackson
Prep Time:

10 minutes

Cook Time:

30 minutes

Total Time:

40 minutes

Yield:

4

1

x
Category:

Dinner

Method:

Stovetop

Cuisine:

Italian

Diet:

Vegetarian
2 cups

heavy cream

1

sweet onion, peeled and chopped

1 cup

white wine

2 tablespoons

butter

2

14 ounce cans chopped tomatoes, drained

½ teaspoon

salt

¼ teaspoon

pepper

½ cup

Parmesan cheese
Instructions
Put the everything but the Parmesan cheese into a medium pot, bring to a simmer and cook for 30 minutes, stirring every once in a while.
Puree the sauce in a blender or with an immersion blender. Stir in the Parmesan, taste and adjust seasoning as needed.
And, you're done! This is enough for 12-16 ounces of pasta, or about 4 to 6 people.
Equipment We Used to Make This Recipe
Notes
Need to add something to your kitchen equipment to make this recipe? Below are some of the items we used in the Framed Cooks kitchen to help cook this up. These are affiliate links to things we use and love, which helps to pay for all that bacon I keep buying!
Keywords: the best creamy tomato sauce, how to make tomato sauce from scratch, easy tomato sauce recipe, easy vegetarian pasta sauce recipe