This easy recipe for Millionaire's Shortbread enriches your favorite shortbread cookie by adding layers of caramel and chocolate. It's the perfect sweet snack or dessert when you want all the sweet flavors in one scrumptious square!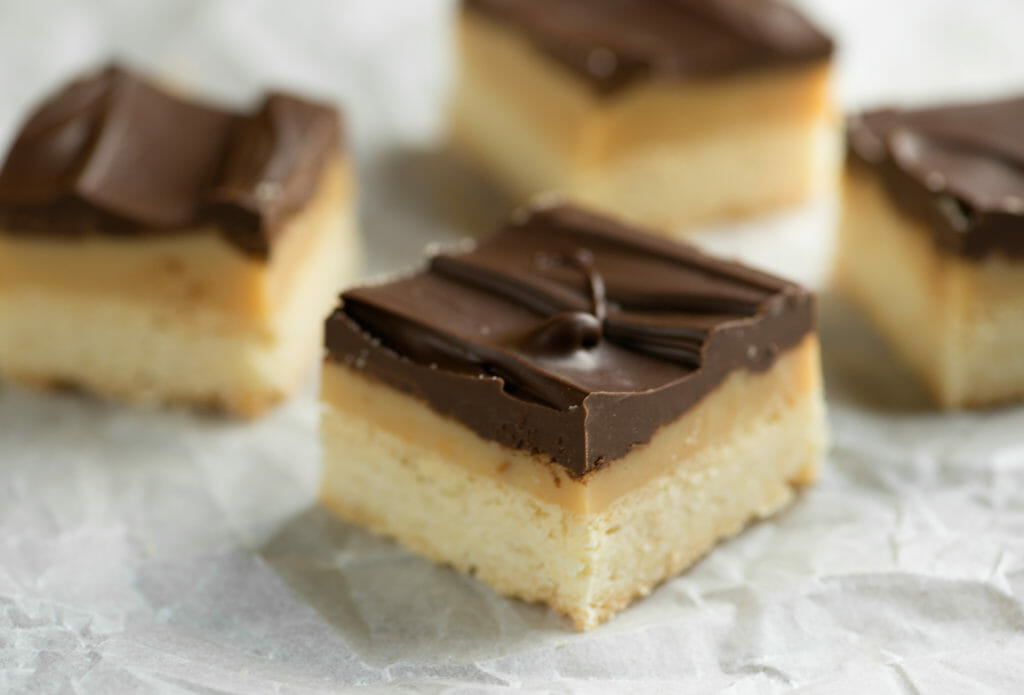 I've had this recipe for Millionaire's Shortbread tucked away for a while, but I waited purposefully until Father's Day to share it with you, because I wanted to use it to celebrate one of the best fathers I know. Shortbread is one of the Southern husband's all time favorite cookies, so sharing this deluxe version in his honor seemed like the best Father's Day post I could imagine.
I've loved so many of the precious moments I've watched him share with our daughter, but her wedding day last spring is in close competition to watching him hold her the day she was born. I mean, look at his face…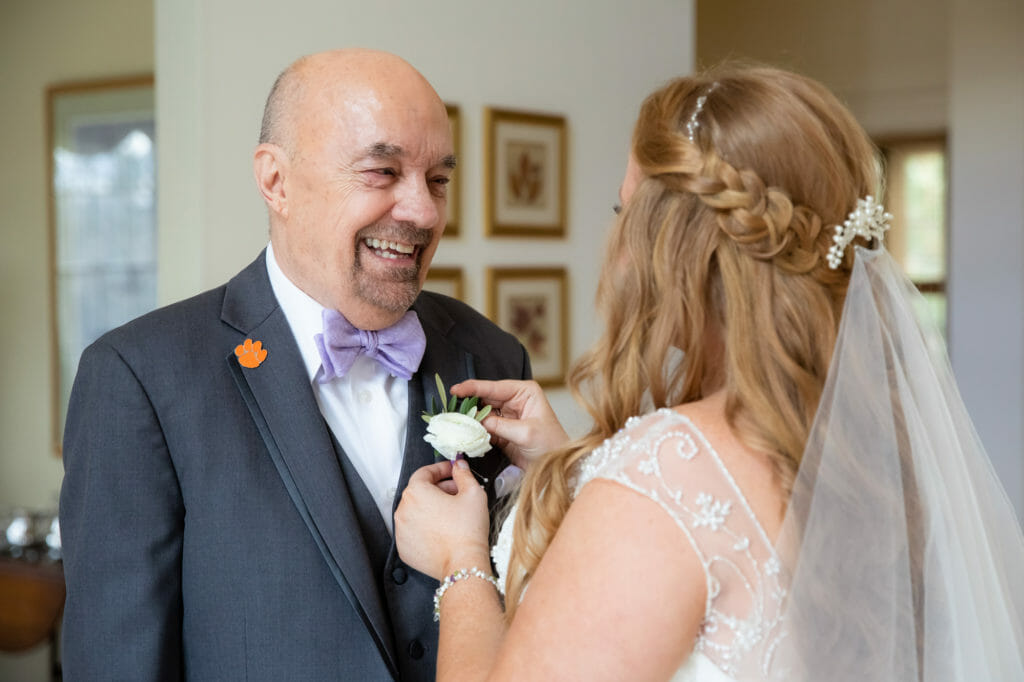 …and look at her face…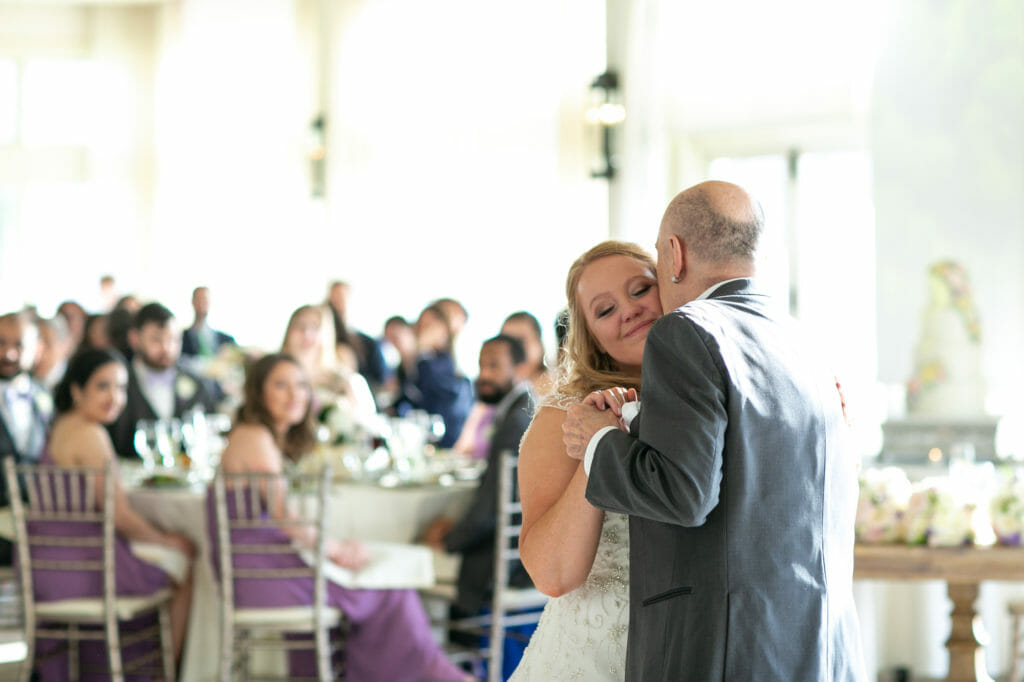 Those two. They are my heart, and their close, sweet, strong relationship is one of the great joys of my life. Nobody's perfect, but he is as close as it comes when it comes to being a dad to this amazing daughter we are so blessed to have. He deserves millionaire's shortbread every day of the year.
so, what is millionaire's shortbread and how do I make it?
Regular shortbread is a super easy cookie made of just sugar, butter and flour. It's sweet and crumbly and the perfect cookie to have with a cup of tea or a glass of lemonade, and here's a great recipe from my friend Kristin at Dine & Dish (along with some words of wisdom about disconnecting from your phone – I love this post.)
Millionaire's shortbread takes that traditional shortbread cookie base and adds a layer of caramel and then a layer of chocolate. It's like a fancy Twix bar. After you bake up the shortbread, you make the caramel by cooking corn syrup, condensed milk, butter and salt on the stove until they melt and cook together into a creamy, dreamy caramel that you pour over the shortbread layer.
The chocolate layer is as simple as melting semisweet chocolate in the microwave or in a double boiler until it is liquid, and then pouring the melted chocolate over the caramel layer. Pop it all in the fridge for at least an hour so it hardens up (this is the hardest part! the waiting!).
Now take it out and cut it into squares. I like to cut little squares because these babies are RICH (hahahaha!) but you be you when it comes to cutting up your millionaire's shortbread.
And now that you know how easy it is, go make a batch for that father/son/mother/daughter/friend/amazing person in your life.
Just because.
Want to round out your meal? This recipe pairs well with...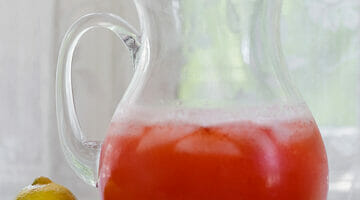 Strawberry Lemonade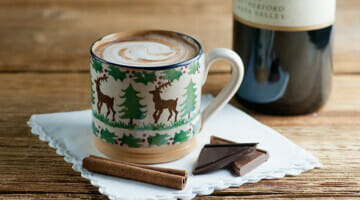 Red Wine Hot Chocolate
Print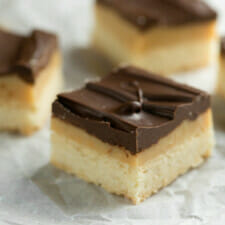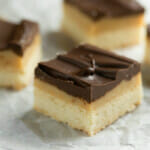 Millionaire's Shortbread
---
Author:

Prep Time:

10 minutes

Cook Time:

90 minutes

Total Time:

1 hour 40 minutes

Yield:

3

2

1

x
Category:

Dessert

Method:

Stovetop, Oven

Cuisine:

British
Description
This easy recipe for Millionaire's Shortbread enriches your favorite shortbread cookie by adding layers of caramel and chocolate. It's the perfect sweet snack!
---
Ingredients
12

tablespoons butter

½

cup sugar

1 ½

cups flour

½

teaspoon sea salt

1

14-ounce can sweetened condensed milk

4

tablespoons unsalted butter

2

tablespoons light corn syrup

½

teaspoon sea salt

½

teaspoon vanilla extract

8

ounces semisweet chocolate, chopped (you can also use mini chocolate chips)
---
Instructions
Preheat oven to 325 degrees and line an 8-inch square baking pan with parchment paper, letting a couple of inches hang over the side.
Put 12 tablespoons of butter and sugar in a bowl and beat with a until fluffy, about 2 minutes. Add flour and salt, and beat on low just until the mixture is combined.
Press the shortbread mixture into the baking pan firmly into an even layer, getting all the way to the corners. Bake until light golden brown, 30 to 35 minutes. Cool completely on a rack.
Once the shortbread is cool, combine condensed milk, butter, corn syrup and salt in a heavy medium pot. Cook over medium to medium high heat heat, stirring constantly until it the caramel has thickened and turned a light brown color. This will take about 15 to 20 minutes (I know, but it's worth it!). Check it with an instant read thermometer – it should read 220 degrees.
As soon as the caramel is done, stir in the vanilla and then spoon it onto the shortbread. Be super careful – this stuff is hot!
Melt the chocolate in a double boiler or the microwave and spread it over the caramel layer. Pop it into the fridge until the chocolate is set, about 60 to 90 minutes.
Lift the shortbread out of the pan using the parchment edges and cut into small bars.