Tis the season when yes, even I venture into the deep waters of Putting My Bathing Suit On.  Which pretty much means I put it on and head for the deep water where I am visible from the neck up, and the rest of me is a vague watery blur…or so I hope, anyway!  And one of the things that keeps me bathing suit pretty-much-ready is the fact that every few summer burgers or so, I trade in my usual beloved cheeseburger for this slim and trim turkey lettuce burger.  I'm talking ground turkey spiced up with sea salt and fresh ground pepper and a little cumin, grilled until it has a nice char on it, anointed with all the fixings and served not on a bun but between two pieces of crunchy lettuce.  Let's make it!
You start, obviously, with a nice handful of ground turkey, which I'm finding it easier and easier to find near the chicken in my supermarket.  Turkey: Not Just For Thanksgiving Anymore.  Season it up with some sea salt and fresh ground pepper, and if you want a little more zing, add some poultry seasoning, or cumin, or oregano.  Turkey is a little tamer than ground beef, flavor-wise, so I go for the zing.
Now grill them up for 3-4 minutes per side on your grill or in a frying pan.  Lately I am all about my electric griddle for burgers…it gives it a nice little crunchy crust on the outside.  Unlike beef burgers, you want to cook turkey burgers all the way through.  If you want some cheese on your burger, lay it over the burger during the last minute and cover the grill or the pan.  The cheese will melt into all the nooks and crannies and mmmmmmmmm, cheeeeeeeeeese.
Now pile on whatever fixings you like.  I like pickle, ketchup and mayo, myself.  The Southern husband has been known to go for a little Sriracha on his.  You be you, fixings-wise.  Then, instead of the bun, tear off a few sturdy lettuce leaves and fold them in half or thirds.  You know, burger-sized.  Iceberg and romaine lettuce work best.  Pop that turkey burger on your lettuce bun and dig in.  Loads of burger taste, in bathing suit-friendly form!
So after all that, I feel like I need to share a picture of myself decked out in my bathing suit.  Here goes..
I know, neither recent or fair.  Here goes again…
….and even though many people over the early years of the blog THOUGHT that was me, it was actually the beautiful Southern daughter.  Fun fact: that was my blog header in the early early early days when I was posting more about photography and less about food.  Which is why the name of the blog is now Framed Cooks, because by the time I realized that  was actually a food blogger and not a photography blogger the word "Framed" was already entrenched.  I did eventually change the header to something that looks more like it belongs with a cooking website, but I still miss this picture.  And yes, also stalling before showing me at my actual age in my actual current bathing suit…
That's as brave as I get!  Meantime…turkey lettuce burgers.  YUM.
Print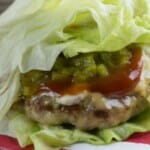 Turkey Lettuce Burgers
---
Author:

Prep Time:

5 minutes

Cook Time:

8 minutes

Total Time:

13 minutes

Yield:

2

servings

1

x
Category:

Dinner

Method:

Stovetop or Grill

Cuisine:

American
Ingredients
1/2

pound ground turkey

1/4 teaspoon

sea salt

1/4 teaspoon

pepper

1/4 teaspoon

poultry seasoning and/or cumin

2

slices American cheese (optional)

4

large lettuce leaves (iceberg or romaine work best)
Your favorite fixings!
---
Instructions
Heat grill, griddle or frying pan to high. If you are using a frying pan, add a tablespoon of vegetable oil to the pan.
Season the turkey meat, and then form into two patties. Cook for 3-4 minutes a side until fully cooked through. If you are adding cheese, put the cheese on the burgers during the last minute of cooking and cover the grill or pan.
Fold the lettuce leaves into halves or thirds so they fit the burger. Place each burger on the lettuce, add your favorite fixings, top with the other piece of lettuce and serve!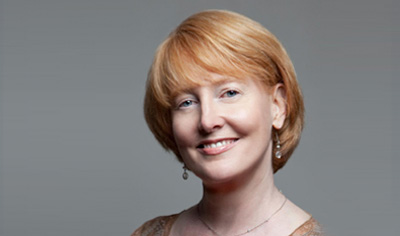 Hi there!  I'm Kate, and I'm a recipe writer, food photographer and devoted bacon lover.  I started Framed Cooks in 2009, and my mission is to create and share family-friendly recipes that make cooking both easy and fun…yes, I said FUN!  My kitchen is my happy place, and I want yours to be that place too.  And if you make this recipe, I would love you to tag @FramedCooks on Instagram so I can see the deliciousness!