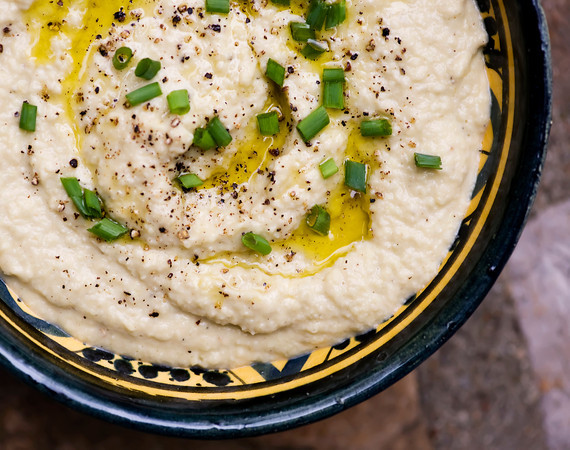 Oh, 'tis the season!  Finding how much wrapping paper is left over from last year, looking for parking spots at the mall, and baking approximately 5,000 cookies.  With all that going on, it's great to have an appetizer in your arsenal that is quick and delicious and different!  Personally, anything that involves an artichoke pretty much has me at hello.  There's something about artichokes that are just so scrumptious, which is one of the many reasons that I am head over heels for this creamy, dreamy artichoke dip.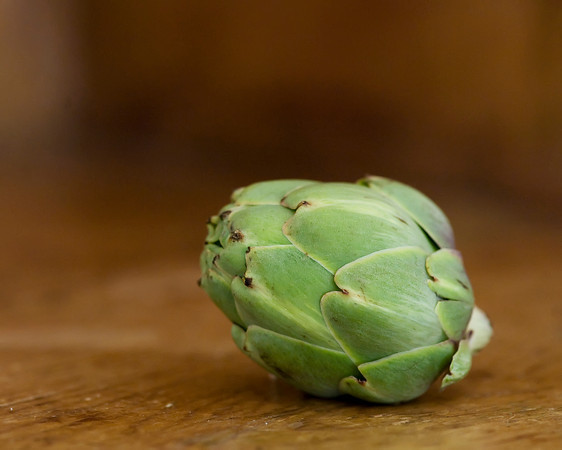 Now, recipes that involve fresh artichokes can be a little daunting, but for this one you get to use those frozen packages of artichokes from the freezer section, so hurray for that!  Defrost one of those babies, and in the meantime, you start the recipe by soaking a few slices of bread in some water.  This is going to give your dip a nice creamy texture with no cream.  Yep, this dip is actually good AND good for you.   Now squeeze the bread until the water is mostly out of it, and toss it into your food processor with the thawed artichokes and a couple of anchovies.  (Don't be tempted to leave the anchovies out.  I promise your dip is not going to taste like salted fish…the anchovies are going to give it that little hit of "umami" taste that makes Caesar salad taste so dang good.)
Now whirl the whole thing in the food processor until its a paste.  Now you are going to drizzle in some olive oil until it is a lovely dip consistency, along with a few spoonfuls of lemon juice.  Season it with a little salt and pepper, spoon it into a pretty dish, and drizzle some nice olive oil on top.  Grind on some pepper, sprinkle a few chives on top and voila! One less thing crossed off your holiday dinner list.  I like this with pita chips and pieces of endive, but pretty much anything will taste terrific dipped into this.  I mean, we are talking artichokes here.
Happy delicious holidays, everyone!
Recipe from Everyday Food
Print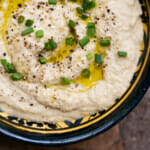 Creamy Artichoke Dip
---
Ingredients
4 slices day-old crusty white bread with crusts removed, torn into 2-inch pieces (3 cups)
2 anchovy fillets, drained
1 box (9 ounces) frozen artichoke hearts, thawed and drained
1/2 teaspoon sugar
2/3 cup extra-virgin olive oil, plus more for serving
3 tablespoons fresh lemon juice
Coarse salt and ground pepper
Chopped fresh chives, for serving
---
Instructions
Put bread in a medium bowl and pour one cup of water over it. Squeeze as much water as you can out of the bread and then put the wet bread into a food processor.
Add anchovies, artichokes and sugar and whirl everything in the food processor until a smooth paste forms.
Keep the food processor running and slowly pour the oil through the feed tube, followed by the lemon juice, and process until everything is nice and creamy. Season to taste with salt and pepper.
Spoon into a serving dish, drizzle with a little more oil and sprinkle with fresh chives. Serve with bread, chips and/or veggies – endive is especially nice!
To serve, top with chives and a drizzle of oil.