Lemon Cool Whip cookies turns cake mix and Cool Whip into a cookie recipe that you just HAVE to try! Watch these cookies disappear like magic.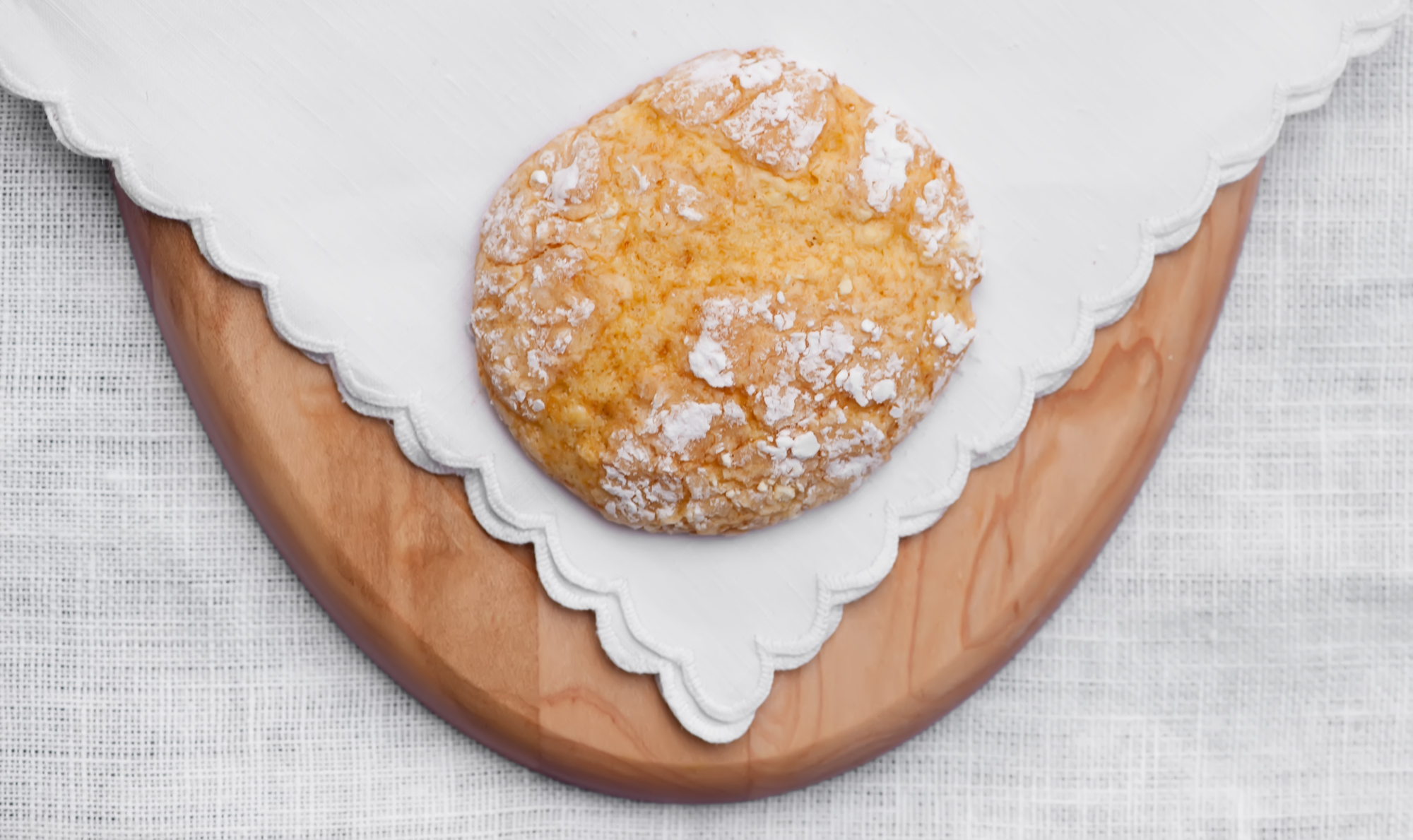 I tend to get into trouble with baking cookies.  Not the actually baking of them, which I LOVE, but what to do with them after they are baked.    
Because I live in a house where the Southern husband is perfectly capable of eating one cookie and leaving the rest in peace in the cookie jar, so  the rest of the cookies sit there on the kitchen counter calling out to me.  (And by the way, WHO eats just one cookie?  I ask you.)
So over time I have learned that the solution to this particular situation is to pile those extra cookies onto a paper plate and bring them into the office, where I lay them out on the kitchen counter and send out a cookie alert on my Facebook page, and a few hours later when I stroll past the office kitchen the plate is empty.  
Sometimes a person or two will say "nice cookies!' to me, but in general the empty plate is the way I know they were a success.
Until I made these Lemon Cool Whip Cookies.
Now to be totally honest, the only reason I made these was because I had a container of Cool Whip that I had bought for something else and never used.  
And then I remembered this old recipe that uses Cool Whip and packaged cake mix and a few other things to make cookies, and while I am not usually a big cake-mix-user, since I was already down the road with the Cool Whip, I figured what the heck, and I made them, using a box of Duncan Hines Lemon Supreme cake mix.
My first hint was the Southern husband.  When I make cookies and ask how many I should leave at home when I pack them up for the office, he usually says "Two."  (Two!!  I mean, really!).  This time he said "Ten."
Hmm.
Then I brought the rest in and put them in the office kitchen as usual.
I got phone calls.
I got emails.
I got messages on my Facebook wall.
I got an actual little handwritten thank you note that someone left on the empty plate.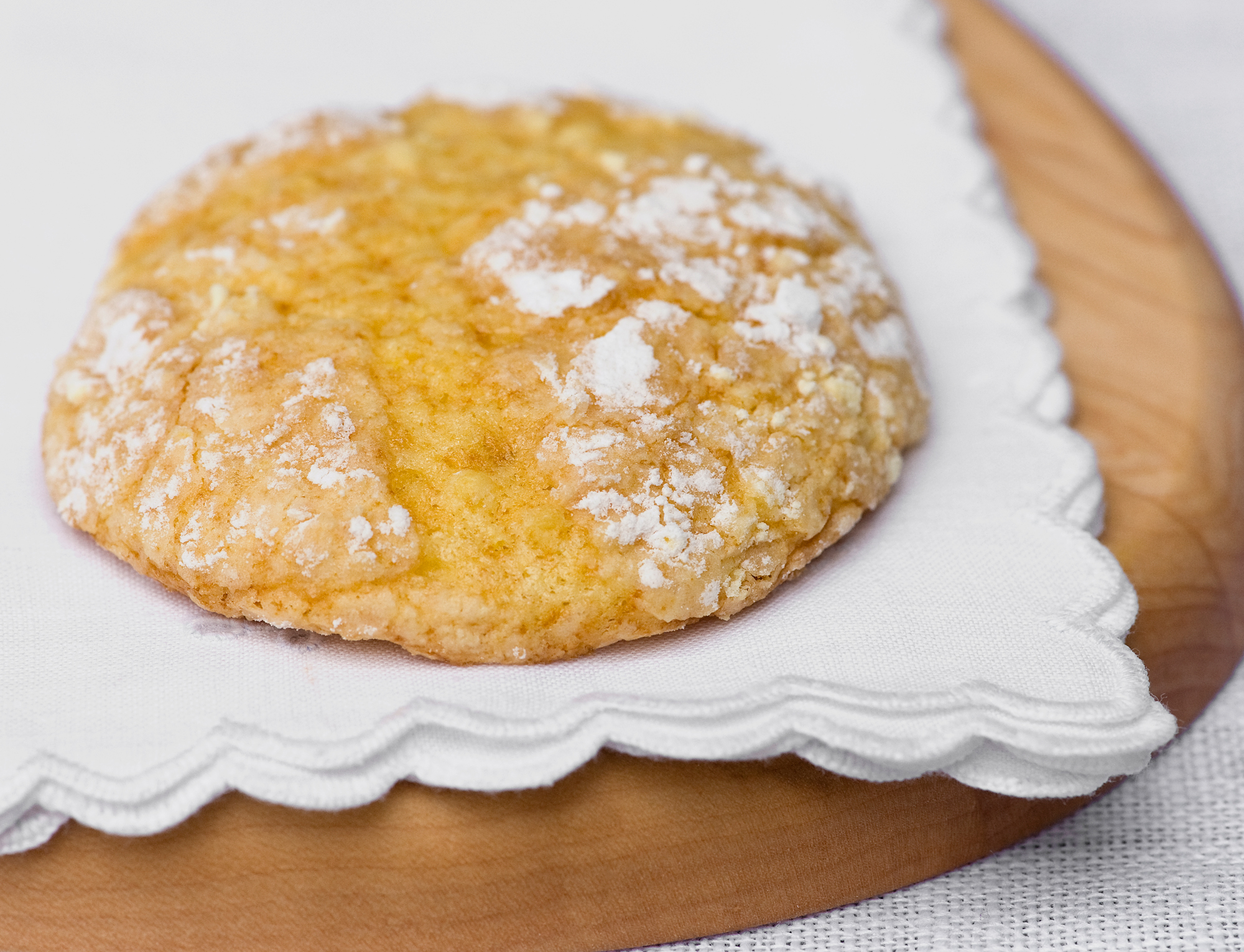 Who knew that Cool Whip and cake mix were all I needed to spread such joy and happiness throughout the land?  Now, a couple of notes about this recipe. 
Here's How You Make Lemon Cool Whip Cookies!
You can make it with whatever flavor of cake mix you want – chocolate, vanilla, lemon, strawberry, Funfetti – your choice.  And for that matter, you can make it with whatever flavor of Cool Whip you want as well.  I have heard rumors that there is chocolate Cool Whip out there somewhere.  I haven't actually SEEN it, but I've heard.
Second, when you mix up the ingredients the dough is going to be VERY sticky.  Popping it in the fridge for about 30 minutes will make it a little easier to work with, but it's still not a dough that you will want to use your hands for. 
My best advice is to scoop out about a tablespoonful with a spoon, drop it in the plate of powdered sugar, and then use a second spoon to help roll it around until it is nice and coated.  Scoop it up and plop it on your cookie sheet and you are all set.
So there you go.  Life is better with Cool Whip.
Print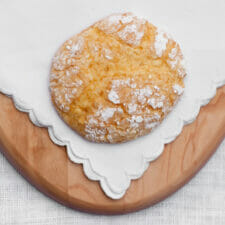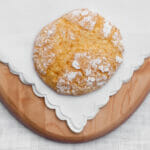 Lemon Cool Whip Cookies
---
Author:

Prep Time:

45 minutes

Cook Time:

11 minutes

Total Time:

56 minutes

Yield: About

18

cookies

1

x
Category:

Dessert

Method:

Oven

Cuisine:

American
Description
Lemon Cool Whip cookies turns cake mix and Cool Whip into a cookie recipe that you just HAVE to try! Watch these cookies disappear like magic.
---
Ingredients
1

eight ounce container Cool Whip, thawed

2

eggs

1

package lemon cake mix, 18.25 ounces

1/3 cup

confectioners' sugar
---
Instructions
Preheat oven to 350 degrees. Line a couple of cookie sheets with parchment paper or silicone mats.
Beat the Cool Whip and the eggs together, then add the lemon cake mix.  This dough is going to be super sticky, but don't worry!  Pop it in the fridge for 30 minutes.
Drop a tablespoon or so of the dough in the confectioner's sugar and roll it around to coat it. Place the cookie dough 2 inches apart on the cookie sheets and bake for 11 minutes.
Cook on racks, and watch them FLY out of your kitchen.