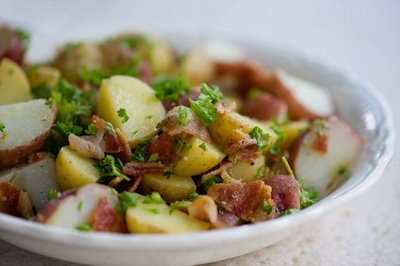 So, I should start by saying I am not the world's biggest potato salad fan. Frankly, if I am going to spend my carbs on a side dish, I like it to involve pasta or rice or even corn. And those potato salads with sour cream and mayo — well, they are just a little heavy for me. I don't hate 'em, they just don't make my socks drop, if you know what I mean. But every once in a while I run across a new recipe that compels me to try another potato salad recipe in the hopes of finding one that I really like. And this one…I really like! First of all, it calls for new potatoes, and Fairway had gigantic bins of these adorable red and white ones: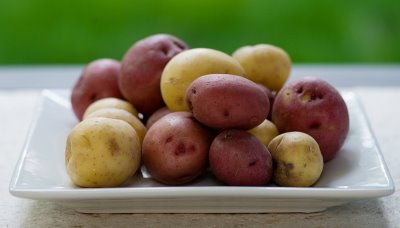 Second, it calls for fresh chopped parsley, and this is the time of year when my herb garden starts taking over the world. They are the Herbs That Ate Manhattan. Okay, the Herbs That Ate Northern New Jersey. Here is the parsley in its natural habitat, pre-chopping: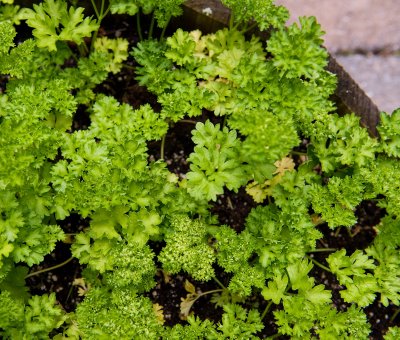 This used to be not such an issue when we had Wilbur. Wilbur was our guinea pig, and he didn't have a lot of personality — he was pretty much a baked potato with fur — but man, he loved a good plate of basil and parsley, and could always be counted on to chow it down. Wilbur broke all world records for life expectancy, but finally keeled over last winter. We miss the old guy, actually more than I thought we would. Good old Wilbur.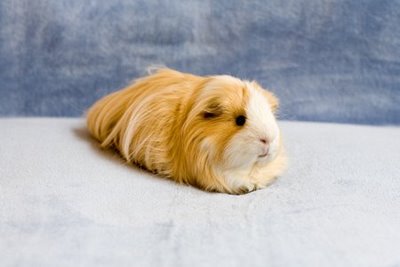 But I digress. Last but not least, this potato salad also includes bacon, and c'mon, who doesn't like anything that involves bacon? All of this dressed with a light mustard viniagrette, and it is ready in two shakes. The longest part of this is the 20 minutes you spend boiling the potatos — it really couldn't be easier. So here you go, a recipe for a potato salad that I actually LIKE. (Because I know you were worrying about that).
Potato Salad with Bacon and Parsley
Ingredients
1½ pounds new potatoes
Coarse salt and fresh ground pepper
4 slices bacon
3 tablespoons olive oil
2 tablespoons red wine vinegar
2 teaspoons Dijon mustard
1 cup chopped fresh parsley
Instructions
Put the potatoes in a pot with water to cover and one teaspoon salt and simmer until tender, 15-20 minutes. Drain and run under cold water. Cut into quarters.
While potatoes are cooking, cook the bacon in a skillet over medium-high heat until crisp, 6-8 minutes. Drain on paper towels and crumble when cool.
In a large bowl, mix oil, vinegar, mustard, ¾ teaspoon salt and ¼ teaspoon pepper. Toss with potatoes, bacon and parsley.