Move over hamburgers – this recipe for the best turkey burgers ever is in town! All your favorite fixings on a leaner, healthier, just as tasty burger!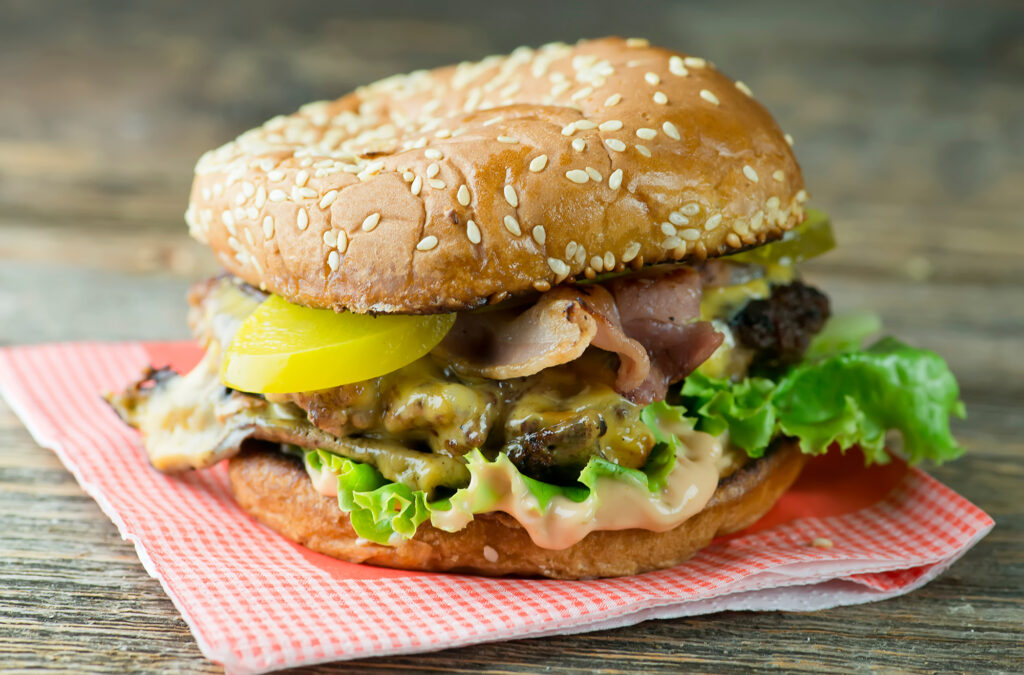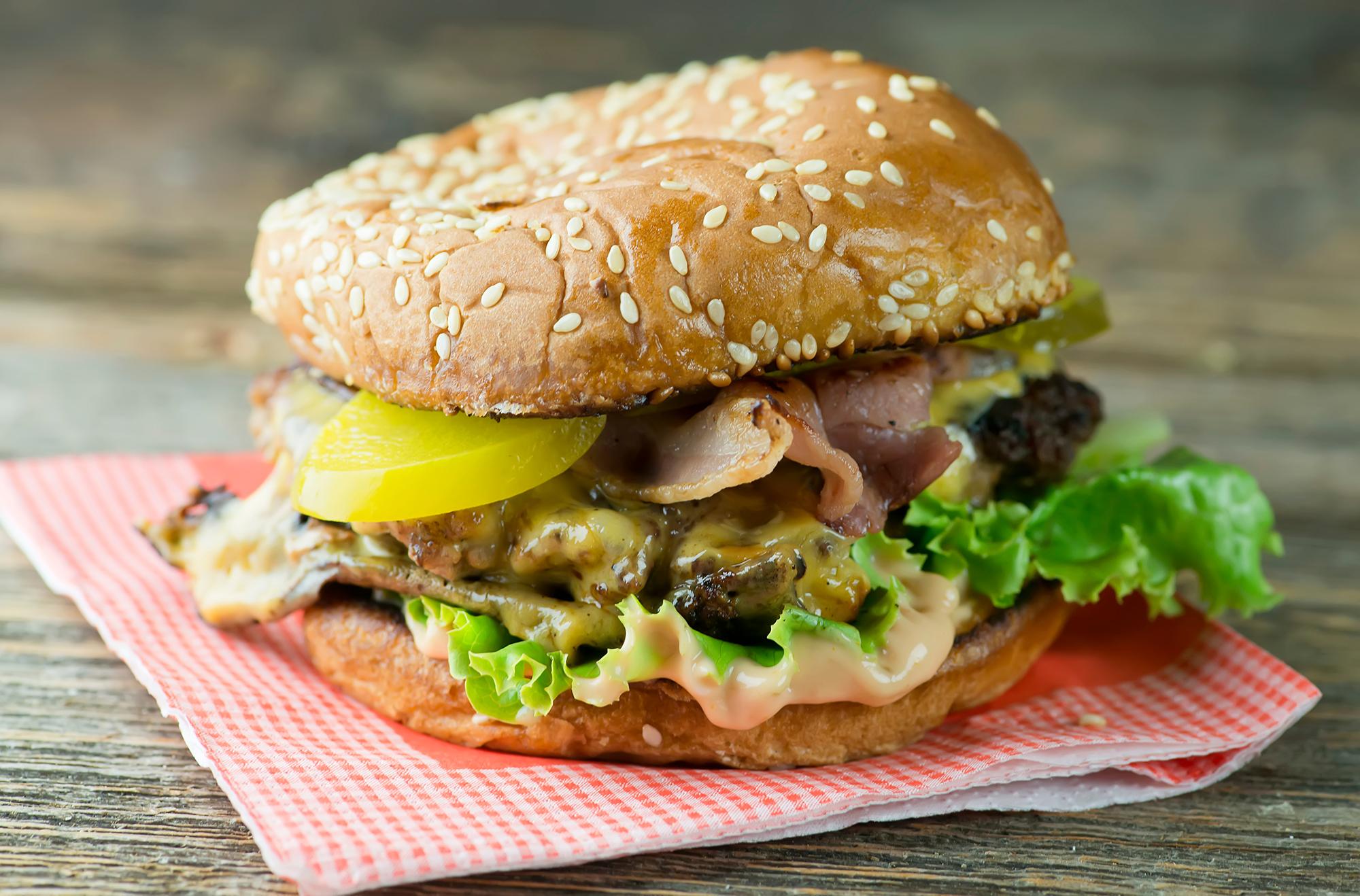 Well, here we are in my usual January spot of having to close up my beloved baking drawer for a while…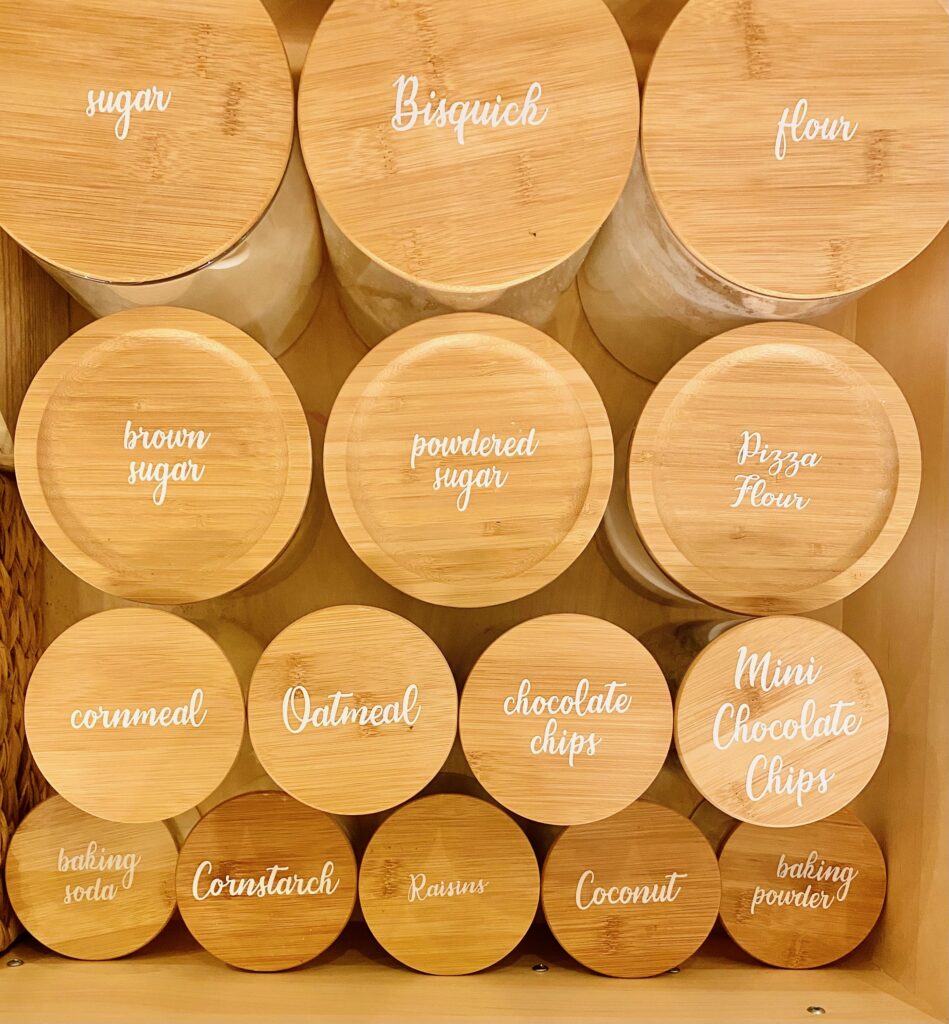 …and put us on the road to being able to once again be able to smoosh ourselves into our jeans (yes, there will be a day – soon! – when we will have a reason to wear Actual Pants!).
And one of the ways I always do this is to eaaaaasssse our way in with lighter versions of our favorites. And throughout this house, one of our very faves is the good old classic cheeseburger.
This started a few years ago when the Southern daughter promised me that turkey burgers could stand their own against beef hamburgers, and just because turkey was leaner didn't mean it couldn't be scrumptious all on its own.
So I set out to make the very best turkey burger I could rustle up, and here it is!
Here's how to make the very best turkey burger!
Get yourself a package of ground turkey. It's usually right next to the chicken in the meat section of your supermarket, and don't be tempted by those pre-made patties.
We are going to make our own, and they are going to be full of delightful nooks and crannies to hold the sauce and the cheese.
Heat the heaviest skillet you have over medium high heat and cook a few halved slices of bacon until they are the way you like them.
This is not only going to give us a little bacon on our burger – just a half a slice! – it's also going to give us some bacon drippings to cook the burgers in. Turkey burgers are leaner than regular burgers, so they need a little extra bit of help so they don't stick to the pan.
Now spread your ground turkey over a cutting board or other flat surface, breaking it up gently, and sprinkle it with a little salt and pepper.
Separate it into quarters, and very gently form it into four patties, about 1/2 inch thick. Don't pack it tight – you want it just pressed together enough that they won't fall apart.
Now crank up the heat under the skillet to high and lay them in there gently. Cook them for three minutes on that first side.
Don't touch them until you are ready to flip – that's going to give them a nice little crust while still cooking the turkey all the way through. Unlike beef burgers, you absolutely DO want that turkey thoroughly cooked.
Now comes the part that is controversial in my house, because once you flip them you are facing a Very Important Choice.
You can either put the cheese on the cooked side right away…this will result in very melted cheese that soaks down into the nooks and crannies….and yes, spills over the side and chars a bit when it hits the pan. This is MY personal favorite way to cheese up my turkey burger.
Others in my house prefer to to place their cheese on their burger during the last minute of cooking so that it is not as gloriously melty, but they get to keep all the cheese on the burger.
Anyway, whatever cheese road you decide to go down, cook your burger for another 3 minutes with the cover on the pot (this helps the cheese melt).
(Side Note: obviously this turkey burger would be even MORE low-cal if we skipped the cheese and the bacon and sauce, but we are easing in here. And since we are adding smallish portions of each of those, we are getting lots of flavor and still being pretty angelic, calorie-wise!)
Now, if you want to take your turkey burger to the very heights of deliciousness you can toast your burger buns in the toaster while the burgers are cooking, and I highly recommend this.
One way or the other you are going to assemble them as follows: Bottom bun, dollop of mayo and ketchup sauce, lettuce, burger, piece of bacon, pickle, top of bun.
Take a big bite.
Forget for a minute that beef burgers exist in the world because your turkey burger is so dang delicious.
Repeat.
Want to round out your meal? This recipe pairs well with...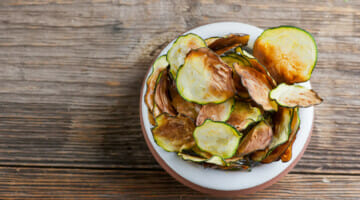 Easy Zucchini Chips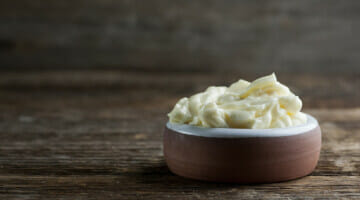 How To Make Homemade Mayonnaise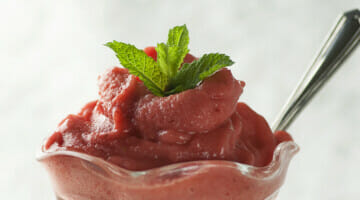 Strawberry Banana Sorbet
Print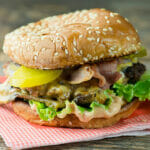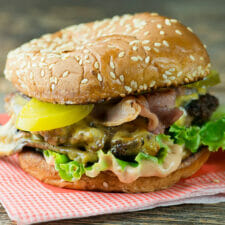 The Very Best Turkey Burger
---
Author:

Prep Time:

10 minutes

Cook Time:

15 minutes

Total Time:

25 minutes

Yield:

4

1

x
Category:

Dinner

Method:

Stovetop

Cuisine:

American
Description
Move over hamburgers – this recipe for the best turkey burgers ever is in town! All your favorite fixings on a leaner, healthier, just as tasty burger!
---
Ingredients
2

slices bacon, cut in half

1

pound ground turkey

4

burger rolls (we like to run ours through the toaster for a little crunch!)

4

slices American cheese

2 tablespoons

mayonnaise

2 tablespoons

ketchup
Lettuce leaves and pickles slices for garnish
---
Instructions
Heat a heavy large skillet over medium high heat. Add bacon and cook until crispy. Remove and drain on paper towels, leaving drippings in skillet.
Spread the ground turkey out on a cutting board and sprinkle with salt and pepper. Form into 4 patties about 1/2 inch thick, keeping them as loose as possible while still holding together.
Raise bacon skillet to high and place burgers in gently. Cook without moving for 3 minutes. Flip carefully and cook, covered for another three minutes. If you want your cheese totally melted top your burgers as soon as you flip them – if not, add it when you have one minute to go.
While the burgers are cooking, mix the mayo and ketchup together to make a sauce. When the burgers are done, assemble as follows: Bottom bun, sauce, lettuce, burger, piece of bacon, top of bun. Enjoy!
Notes
Need to add something to your kitchen equipment to make this recipe? Below are some of the items we used in the Framed Cooks kitchen to help cook this up. These are affiliate links to things we use and love, which helps to pay for all that bacon I keep buying!
Equipment We Used For This Recipe
Updated (and made even more delicious!) from a previously published Framed Cooks post!