Here are ten easy and delicious recipes for holiday pies, featuring everything from chocolate to bananas to peppermint. A dessert for everyone at your table!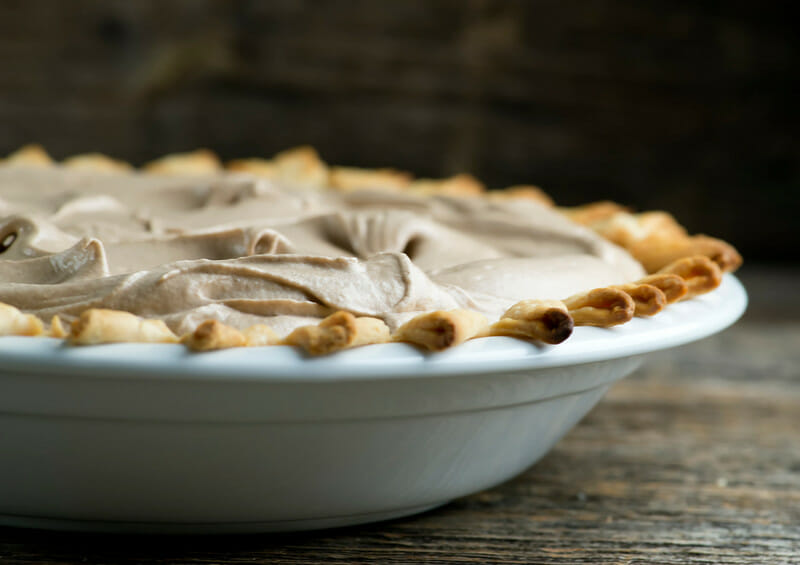 Hi my friends and here comes a round-up of all sorts of holiday pie recipes that are (sorry, couldn't resist!) easy as PIE to make.
From Thanksgiving through New Year's Eve, it is pie's big chance to be in the spotlight, so I have ten of my very favorite ways to celebrate with a delicious slice.
I'm guessing you are all set on the pumpkin pie front (and if not, reply to this email and I will give you some ideas!) so I have collected some other pie recipes that deserve a place on your holiday table (hello, Peppermint Oreo Pie!).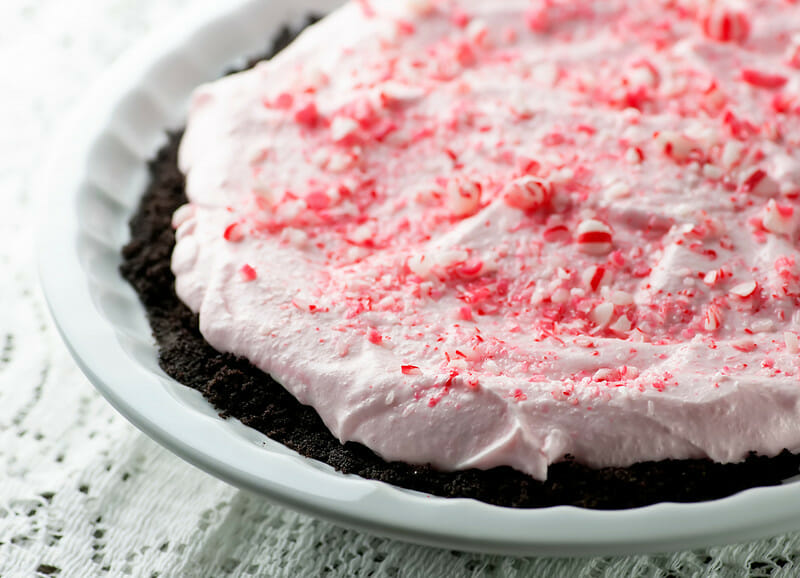 Oh, and did I mention that if you have any leftover pie, it makes a great MILKSHAKE? I have a recipe for that too.
AND! I've also included a few of my favorite pie-baking tips just to make sure you are fully covered on all your pie needs.
Tips for making the best Holiday pies!
Can I use store-bought pie crust?
Shhhhh….but yes. For regular pie crusts (like with my chocolate chess pie) I find the ones in the refrigerated section to be just fine – it's all about the filling! For specialty crusts (like the peppermint chiffon pie) you'll want to make them from scratch.
How do I keep the edge of my pie crust from getting too browned?
Lots of times the dang pie crust edge is done ages before the pie itself. For those situations, I use my handy pie crust shield – just open the oven and pop it on top of the crust, and it will keep it from getting too browned.
What's the best way to transport a pie?
If your pie is going on the road with you and you don't have a fancy pie transporter🙋🏼‍♀️, stick about 6 toothpicks around the edge and then cover the whole thing with plastic wrap. The toothpicks will keep the wrap from sticking to your beautiful pie.
Have a question about pie that I didn't cover?
Pop your question in the Comments section below and I will answer pronto!
So come take a look at my ten faves – and if you want my whole beloved collection of pie recipes, it's right here for you!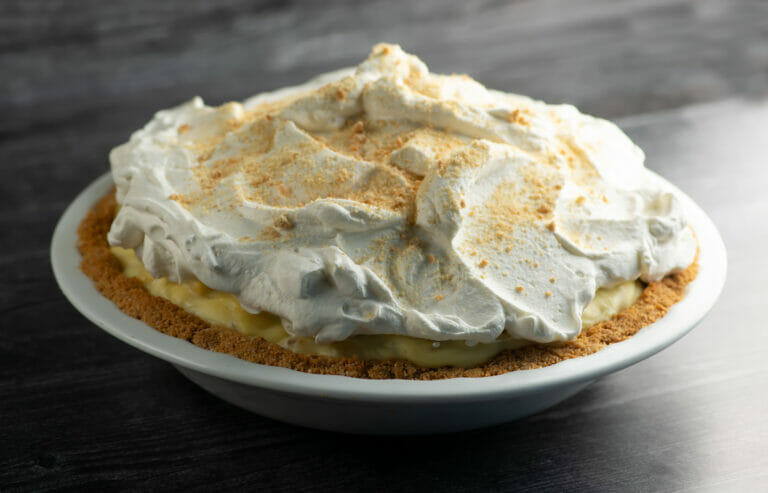 Easy Banana Cream Pie
This delectable recipe for banana pudding pie takes transforms this classic dessert into pie form! And with practically no baking. Bring on the bananas!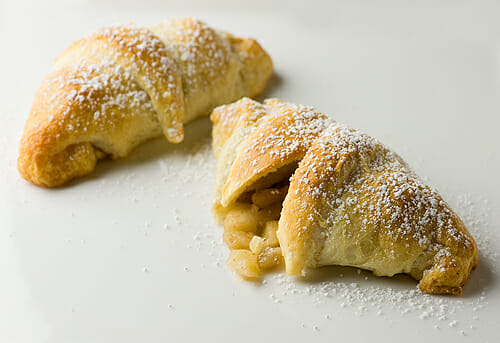 Easy Mini Apple Pies
These easy mini apple pies are full of sweet and spicy apples. It's like having a little apple pie right there in your hand!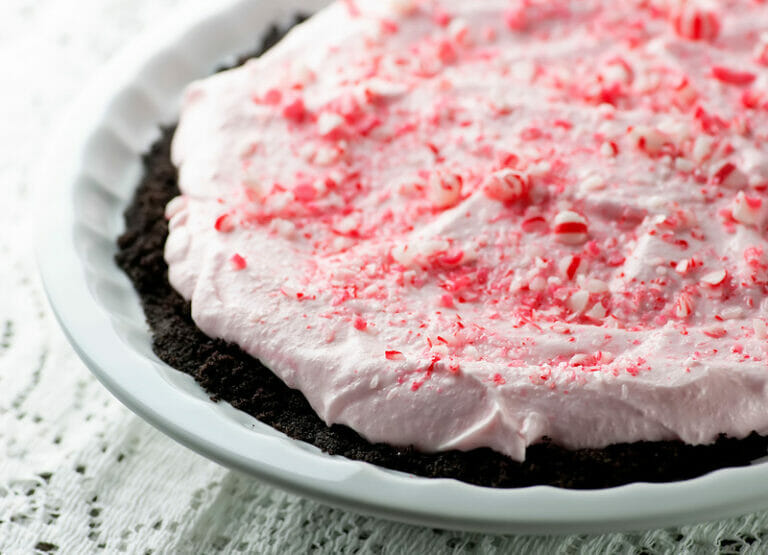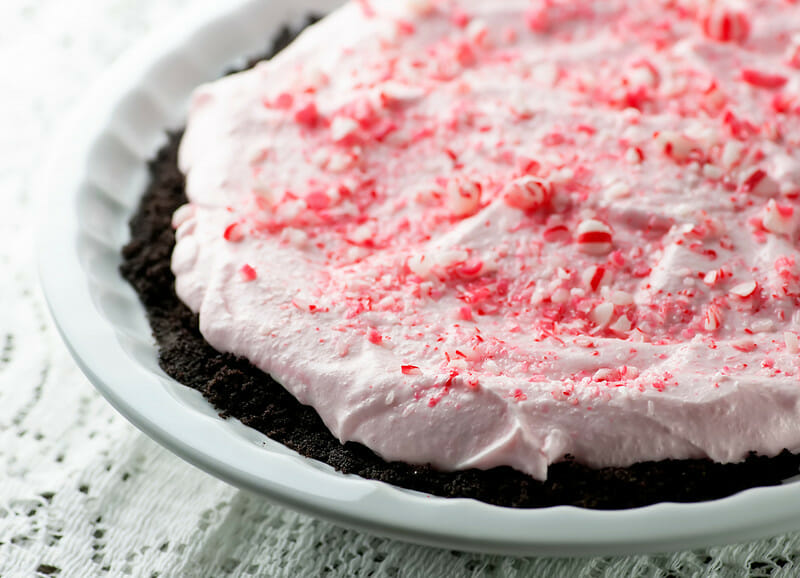 Peppermint Oreo Chiffon Pie
Oh, this peppermint Oreo chiffon pie! It's a glorious, easy, no baking required concoction of Oreo cookie crust filled with chocolately, pepperminty chiffon, scattered with crush peppermint candies for a little more minty taste and crunch.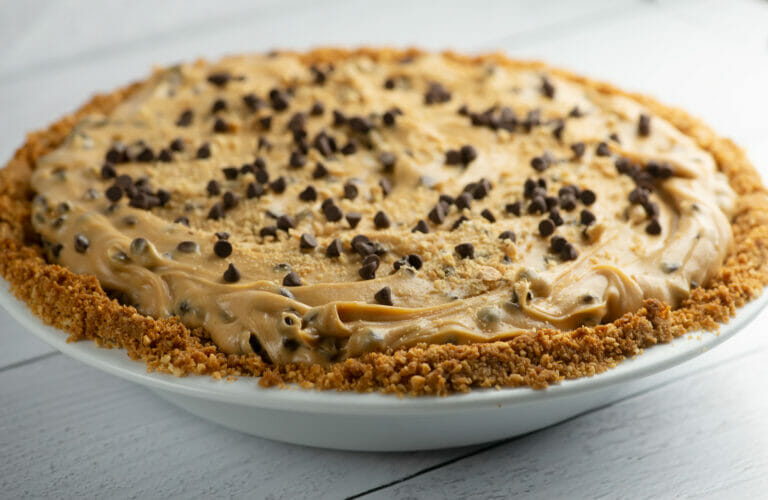 Creamy Peanut Butter Chocolate Chip Pie
This easy recipe for creamy peanut butter chocolate chip pie takes everyone's two favorite sweet flavors and combines them in one dreamy pie!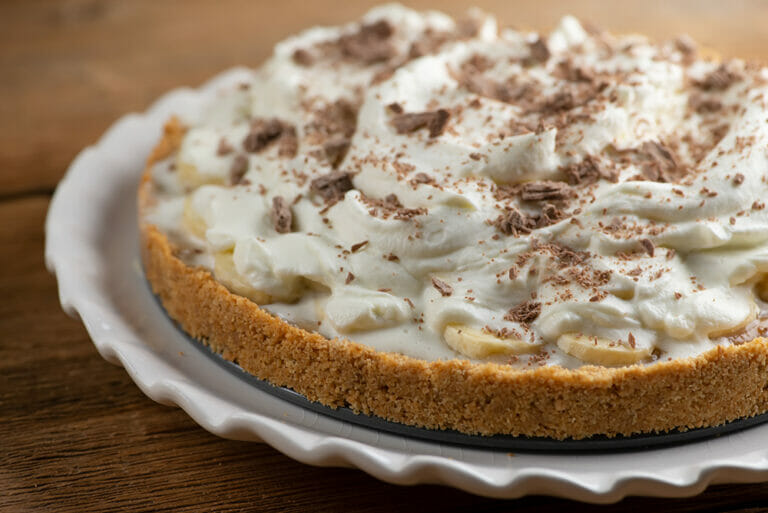 Classic Banoffee Pie
This decadent recipe for classic banoffee pie combines bananas, toffee and whipped cream for a memorable dessert!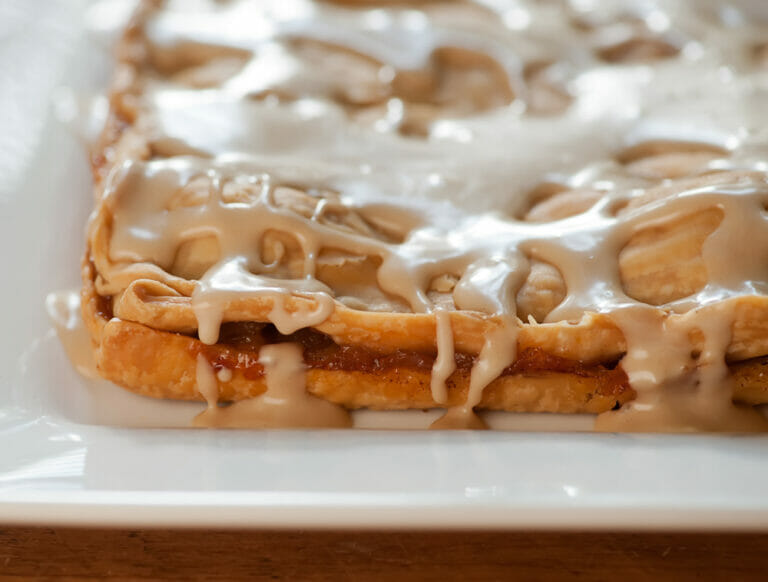 Vermont Apple Slab Pie
Once you try this easy recipe for apple slab pie, you might find it harder than you think to go back to the round version.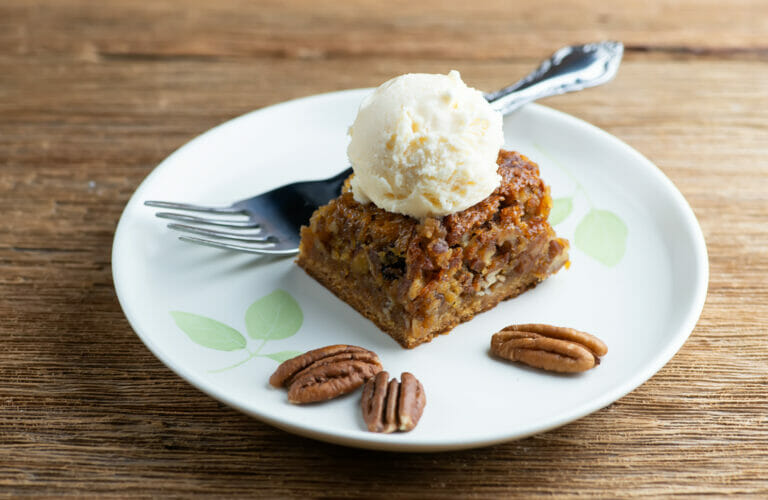 Pecan Pie Squares
This easy recipe for pecan pie squares swaps the pie crust for a tender cake layer topped with classic pecan pie filling!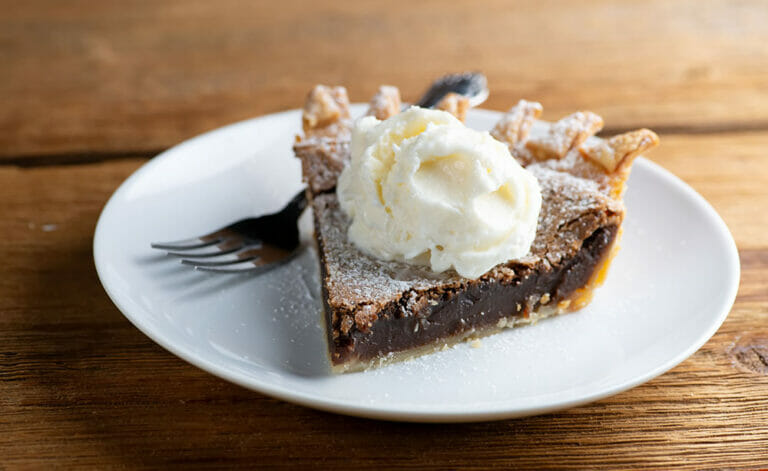 Chocolate Chess Pie
This easy recipe for chocolate chess pie is basically a creamy slice of fudge in a piecrust. The dessert of your chocolate dreams!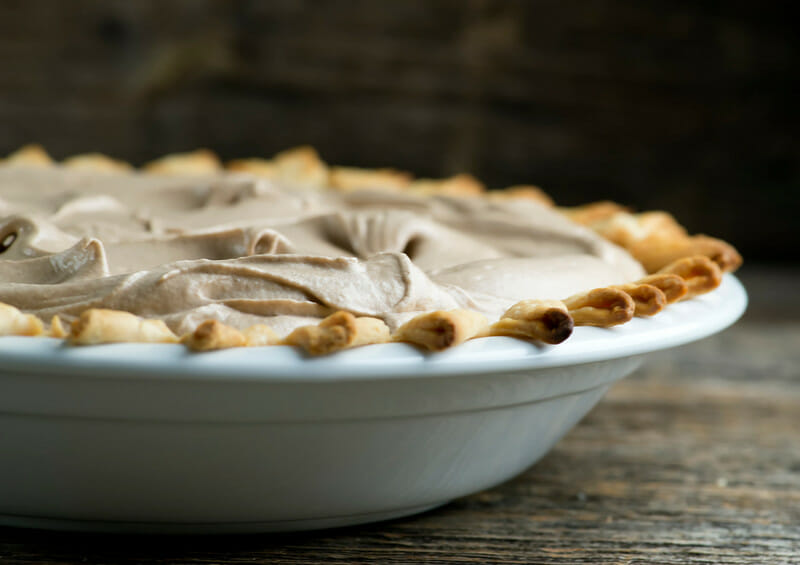 French Silk Pie
Easy, creamy, dreamy, chocolate deliciousness is all yours in this recipe for French Silk Pie! This quick dessert is perfect for the holidays.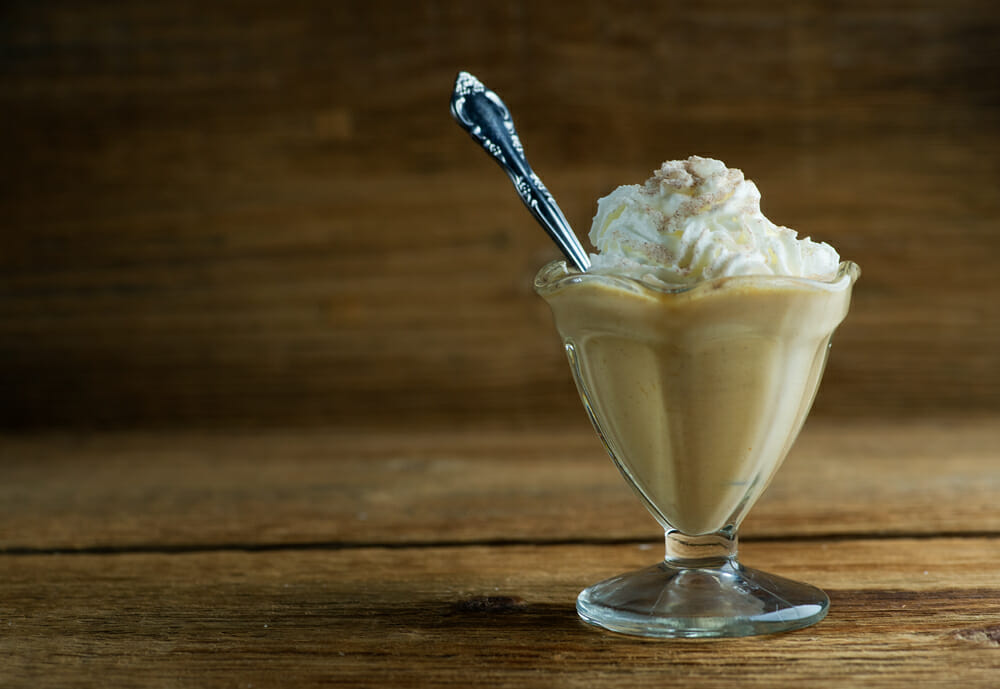 Leftover Pie Milkshakes
Got leftover pie? Turn it into a brand new dessert by whirling up some leftover pie milkshakes with this fast and easy recipe!
---