This collection of ten favorite kitchen staples recipes includes everything from homemade butter and ricotta cheese to homemade peanut butter and strawberry jam!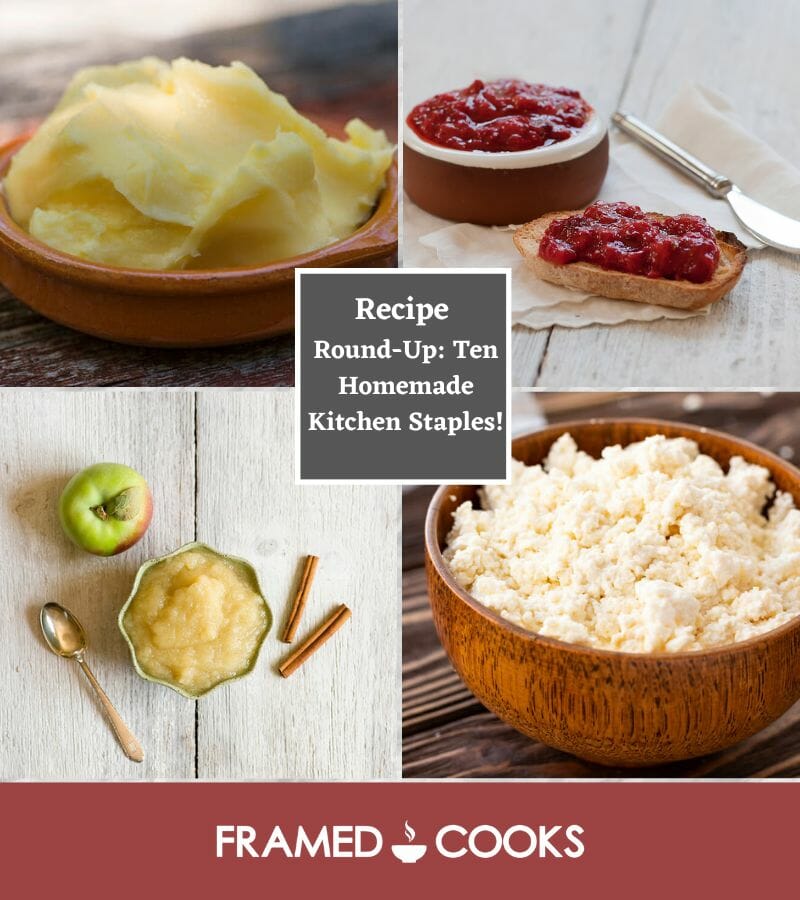 One of the things I always try and periodically remind myself that it is SO easy to make some of the staple ingredients I need to have around all year long.
Taco spices. Applesauce. Butter (no churn required!). Creamy, dreamy ricotta cheese. Honest to goodness easy bread that comes out perfectly every time.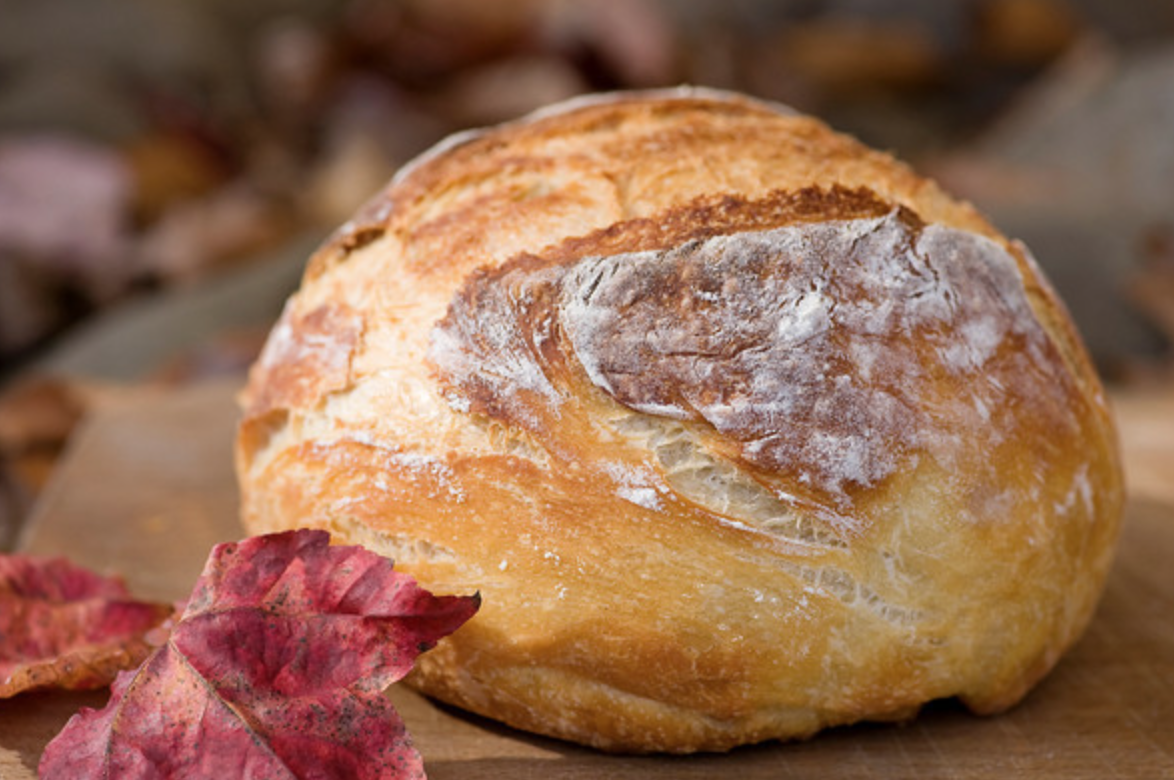 I could go on and on, but I'll just say I have rounded up ten of my favorite staple recipes for you, and all of them are super easy. No special equipment required – just you and your regular old kitchen.
Oh, and you also get the satisfaction of saying "Do you want mayo with that? I just made some fresh this morning."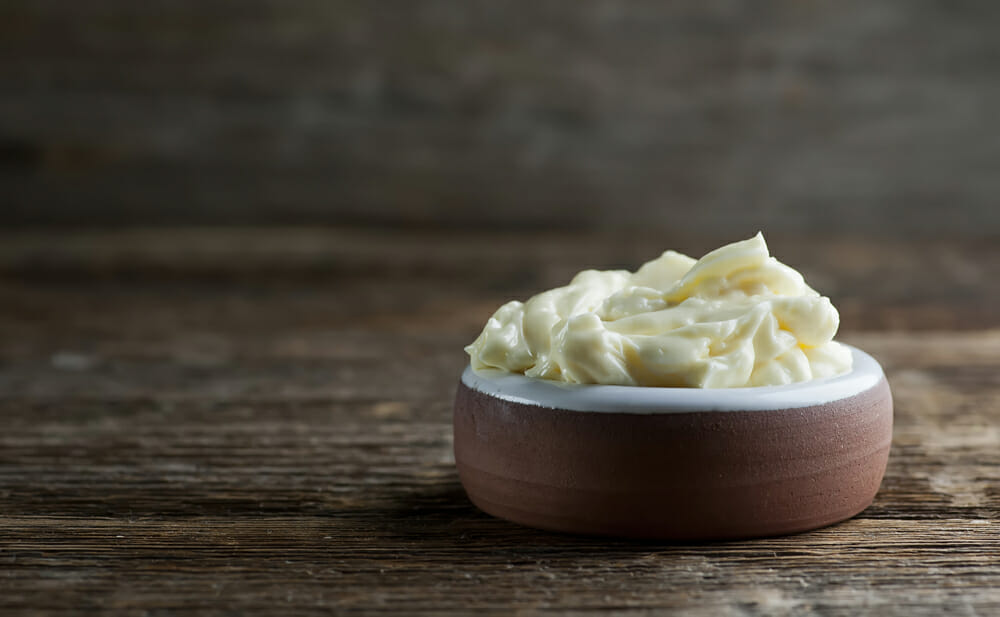 So before you pop that jar of peanut butter in your shopping cart, take a look at this bunch of easy to make everyday staple ingredients, and give a few a try!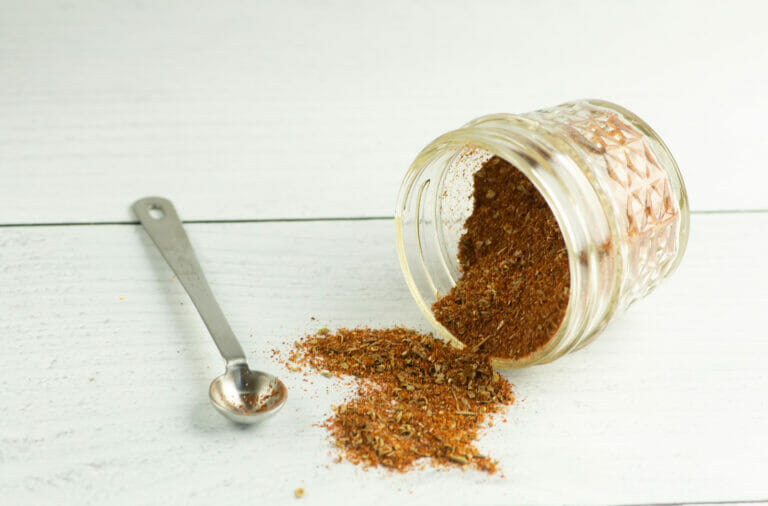 Easy Homemade Taco Seasoning
This simple recipe for easy homemade taco seasoning takes 5 minutes to put together and beats the packaged kind by a mile!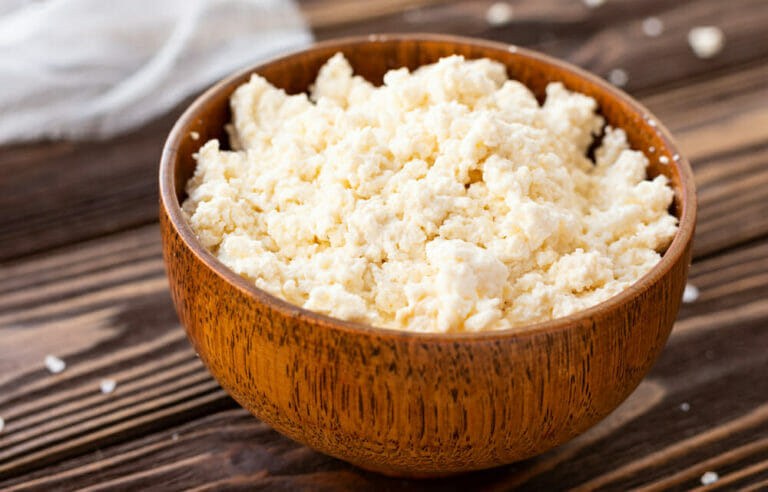 Homemade Ricotta Cheese Recipe
This homemade ricotta cheese recipe calls for nothing more than milk, buttermilk, salt, cream and 15 minutes. I promise it will be the best ricotta you've ever tasted…and I predict you will never buy supermarket ricotta again!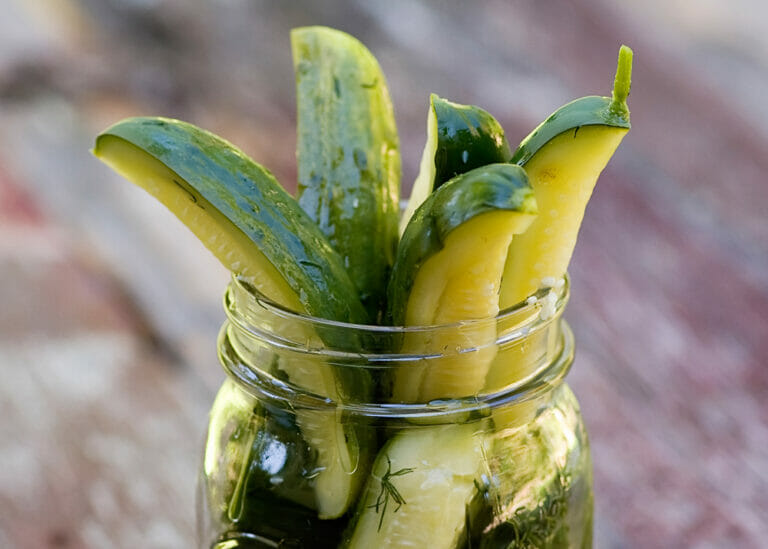 Easy Homemade Dill Pickles
Turn cucumbers into easy homemade dill pickles in 48 hours…with no canning! This fun recipe for easy refrigerator pickles happens all in the fridge. Let's get to pickling!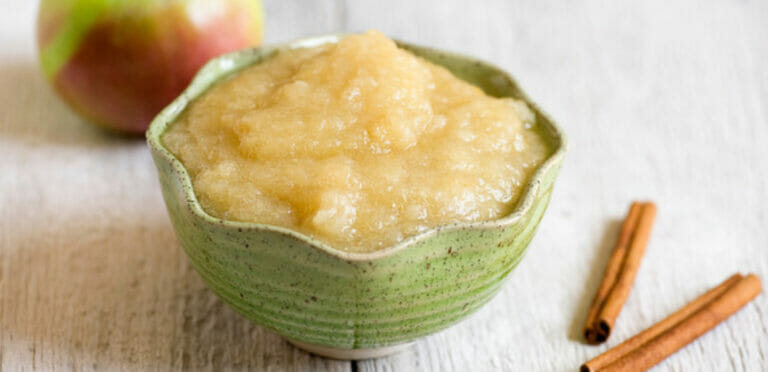 Homemade Applesauce
This easy recipe for homemade applesauce is easy, delicious and a great reason for an afternoon of apple picking! Good and good for you.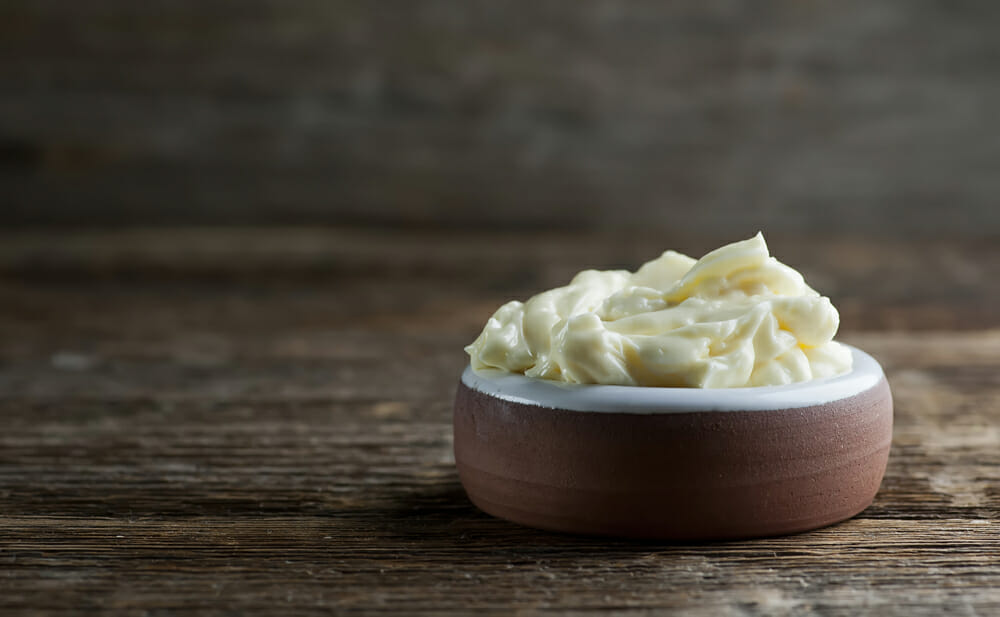 How To Make Homemade Mayonnaise
Want to know how to make homemade mayonnaise? All you need are eggs, oil, mustard poweder and lemon juice, and 5 minutes. Here's the easy recipe!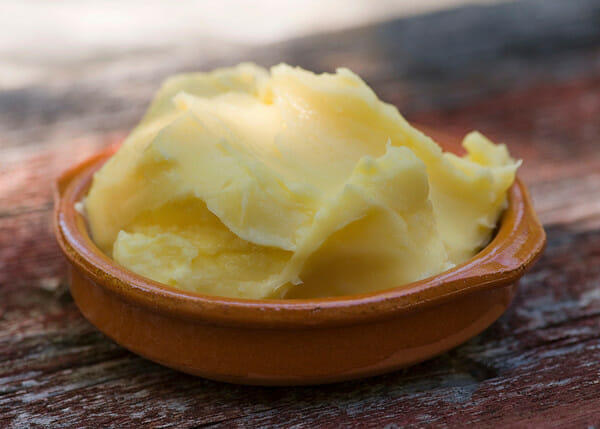 How To Make Homemade Butter
Make your own homemade butter, you're thinking? Yes, I freely admit it…sometimes I wake up purely and simply obsessed with making something that is completely available in large stacks in the supermarket. A little while ago it happened to me with fresh ricotta, which one day I inexplicably NEEDED to make, and you know what? It was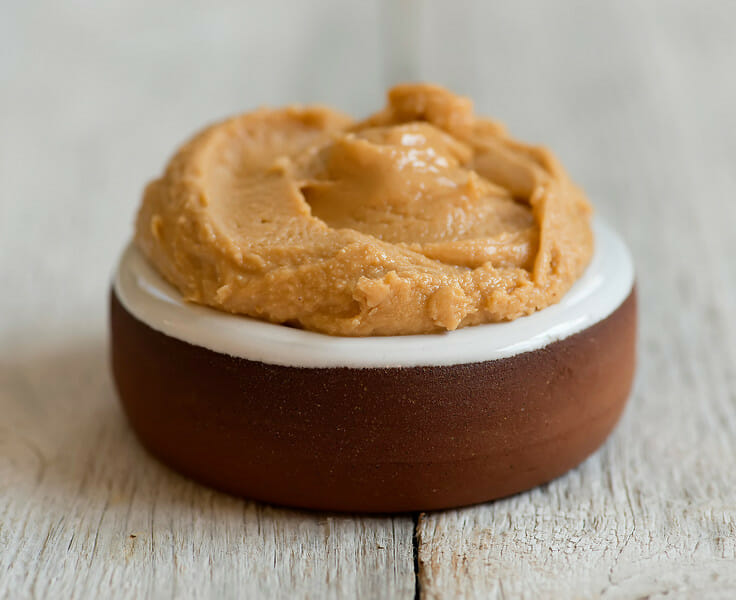 Homemade Peanut Butter In Five Minutes!
One of my favorite things to do is to experiment with making some of the things we usually buy in jars and cans and boxes at the supermarket. The trick is, they have to be less of an effort than getting in the car, driving to the market, putting it in the cart, waiting in the checkout line and unloading it at home. So far, the things I have figured out that are both faster and more delicious than that whole process include ricotta cheese, hummus and butter. Pickles aren't as fast (they do have to pickle themselves for a week or two) but they taste one million times better. And now I can add peanut butter to this list!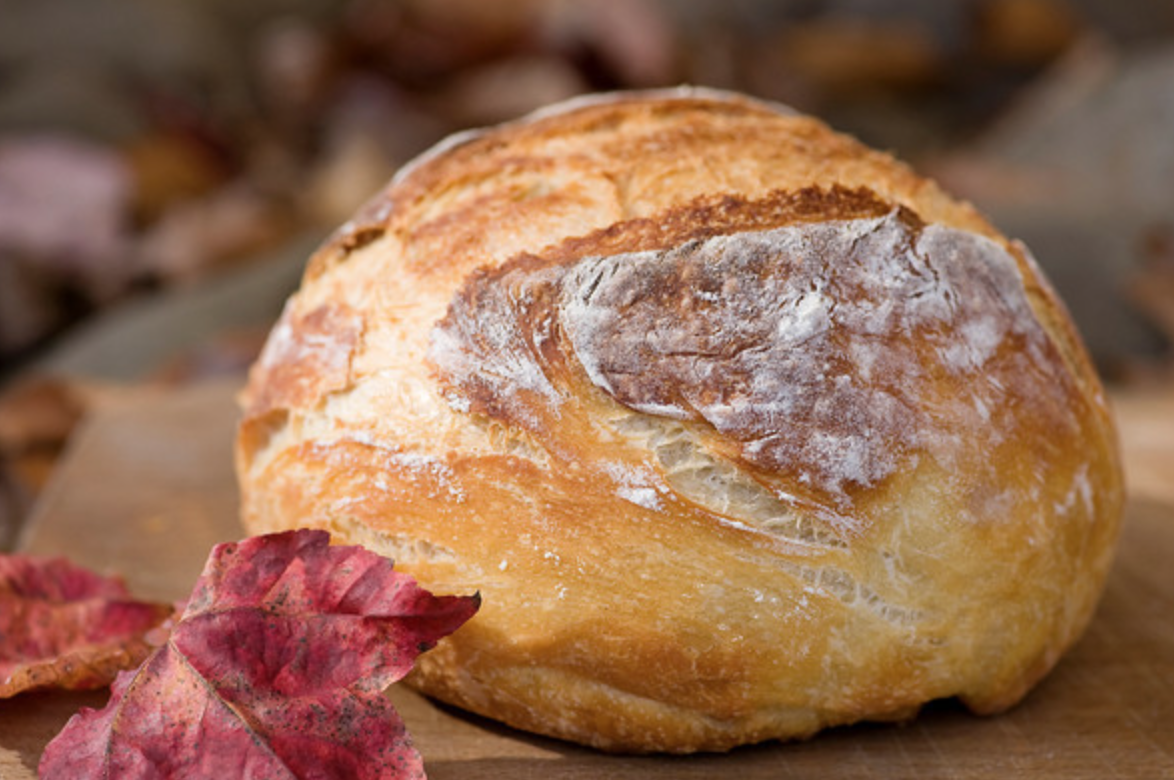 Almost No Knead Bread
Never again be afraid of making delicious homemade bread with this easy recipe for almost no knead bread! Perfect artisan style bread every time.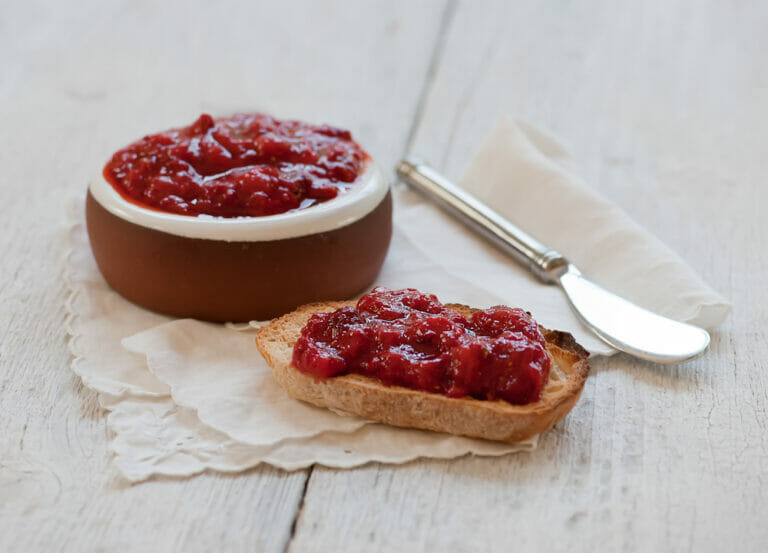 Easy Strawberry Jam
Forget the canning jars and the boiling water – this heavenly raw strawberry jam is ready to eat in 5 minutes with this easy recipe!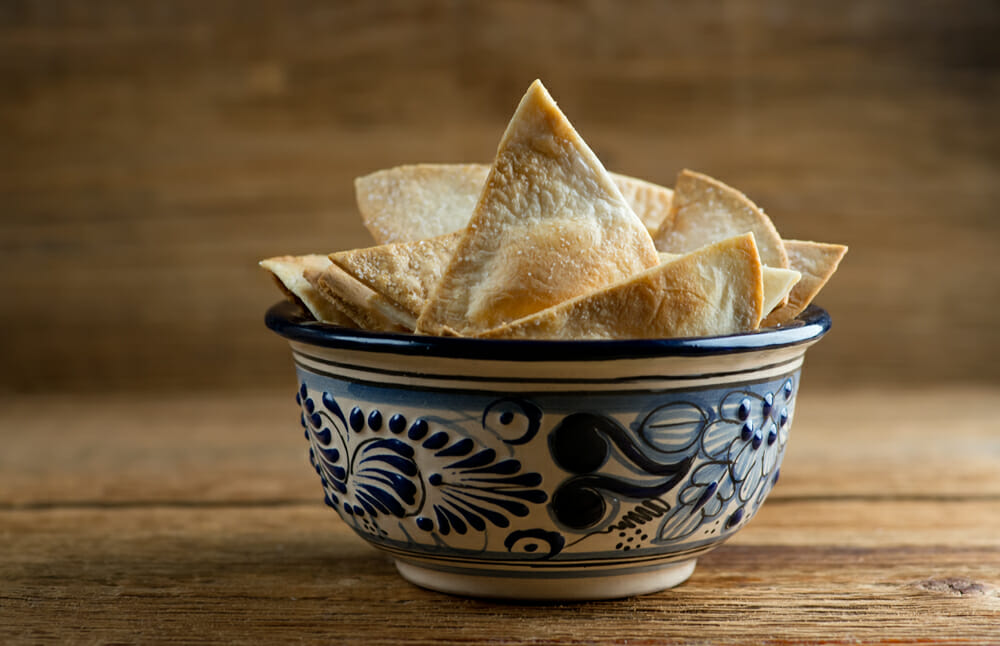 Easy Homemade Tortilla Chips
Toss the bag and make easy homemade tortilla chips! Simple and delicious for all your snack attack needs, and works with both flour and corn tortillas.
---