Here are ten easy and delicious recipes for you to make with turkey. There's definitely one for whatever kind of Thanksgiving you are having, or if you (like me!) just love turkey all year round!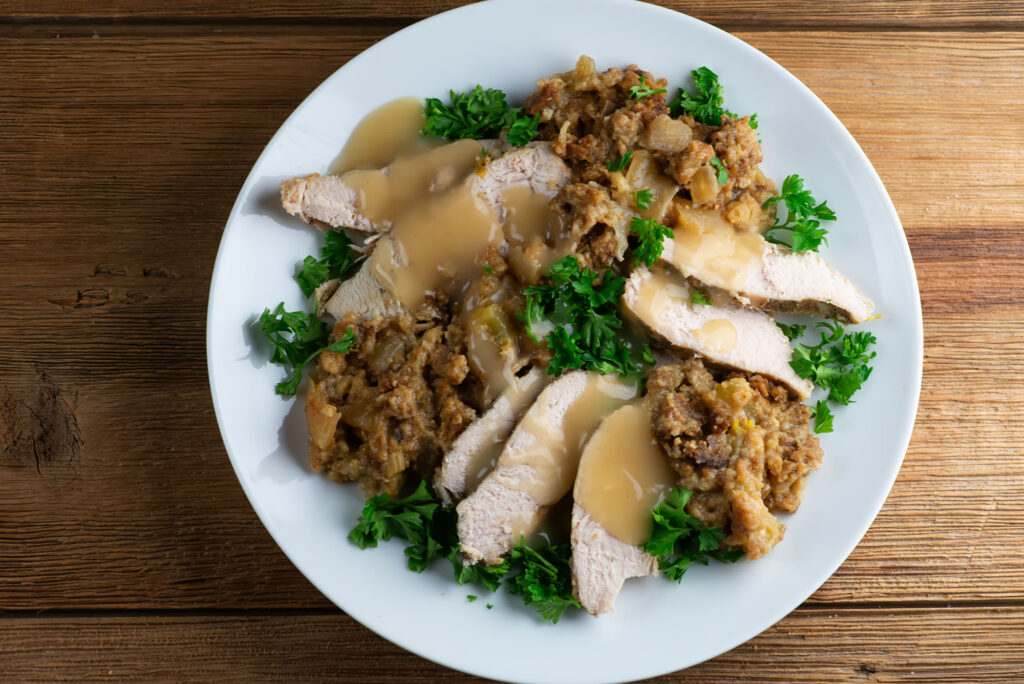 Oh turkey, how do I love thee? Let me count the ways…or on second thought I better not or we will be here All Day Long.
It used to be that you only got turkey on Thanksgiving (and this definitely is the best time to stock up on frozen turkey breasts, both bone-in and boneless) but in our house we have turkey all year long.
And while I am all for the classic bird, the recipes I've rounded up below are for some of the many other ways you can get your turkey groove on.
From slow cooking a turkey breast with the stuffing for a smaller Thanksgiving crowd, to making turkey chili on a frosty weeknight.
From the perfect juicy turkey burger to using turkey leftovers in a cranberry bacon and Brie sandwich (SWOON) or a hearty turkey salad.
And of course, my mama's famous leftover turkey soup. THE BEST.
So remember, it's totally allowed and encouraged to have turkey on the regular, and I hope these ten of my turkey faves will help inspire you!