Sure, the game is the main event, but half the fun is the noshing and slurping that goes on while we are getting ready! Here are ten easy and delicious recipes to make sure your tailgate eats are sure-fire winners.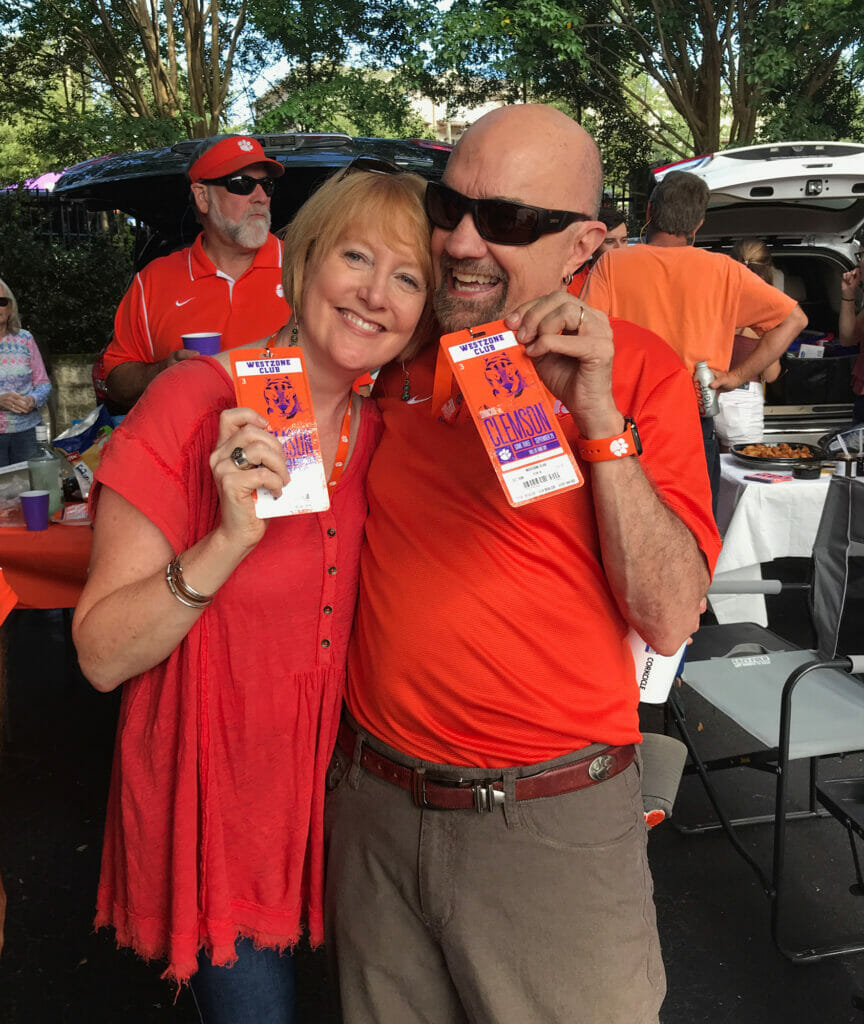 The Southern husband and I do love us a good tailgate (especially when we are down in Clemson cheering on our Tigers!) and while those tickets are the best part, the tables behind us are all kinds of delicious too!
Because let's face it, tailgating is one giant Snack-Fest, and I am THERE FOR IT.
From cute little corn dog bites and cheese ball pops all the way to serious eats like taco wraps and my dad's famous barbecue sandwiches, it's important to fortify yourself for all the cheering that is about to happen.
Oh, and hydration. Very important, and I have a watermelon frose that will do a fine job of keeping you cooled down.
Tailgate Food Tips and Tricks!
How do I keep the hot stuff hot?
I love a slow cooker for things like warm cheese dips and barbecue sandwiches. Obviously you need access to an outlet to plug it in, but these days lots of cars have those. Or you can go old school with a disposable chafing dish and some Sterno underneath!
What's the best way to handle plates and forks?
We try not to bring anything that involves forks/knives/spoons – we are all about finger food and sandwiches. Plates do come in handy, and we love these compostable bamboo plates. They are super sturdy and pretty to look at as well!
What is essential to bring to a tailgate besides the food?
We always make sure to bring a folding table for the food, and we love a tablecloth that has elastic sides so it won't blow away. Folding chairs, paper towels and wipes for the inevitable spills (and paper towels can double as napkins). Garbage bags for when the party is over (if there's not a place to put the garbage, tie it up and take it home to throw it out). Ziploc bags/foil wrap for any leftovers, and pop anything that could spoil into the coolers that I know you brought for the beer. Bottle openers and corkscrews, depending on what you brought to drink. WATER. And a first aid kit, just in case anyone needs a band-aid or an aspirin either before or after the game! I'm sure I'm leaving out something important – tell us in the comments!
And with that, let's settle in and watch the game!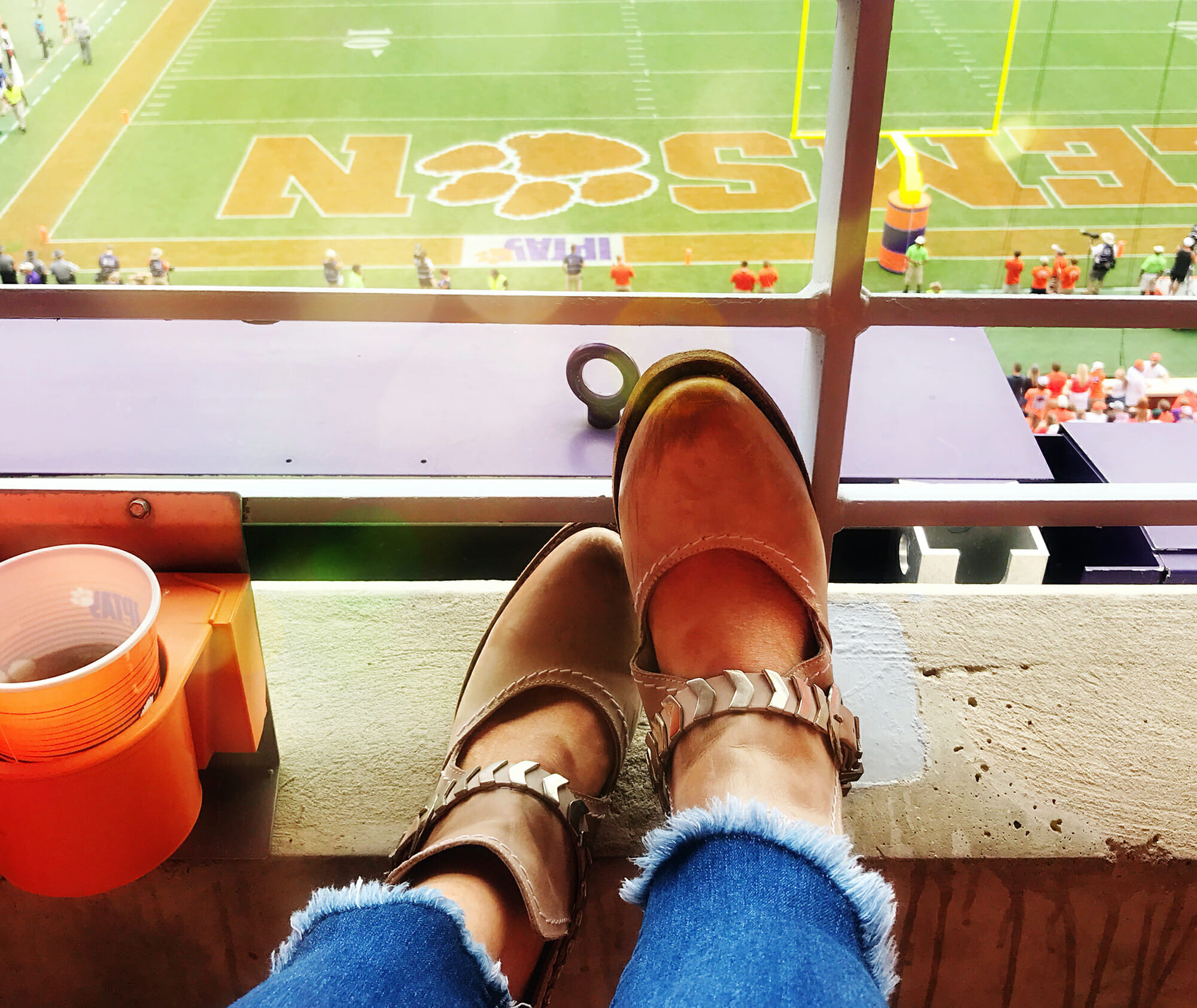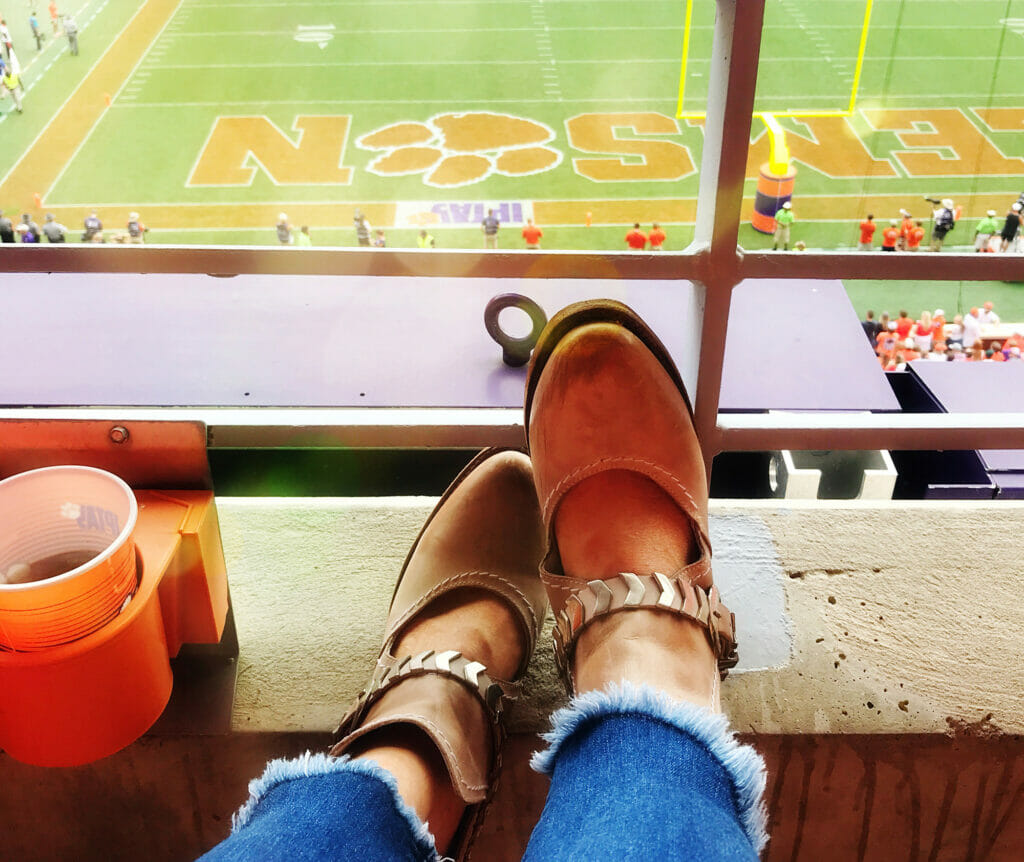 Go Tigers!
TEN TAILGATE RECIPES WE LOVE!