Here are ten easy and delicious recipes for holiday pies, featuring everything from chocolate to bananas to lemon. A dessert for everyone at your table!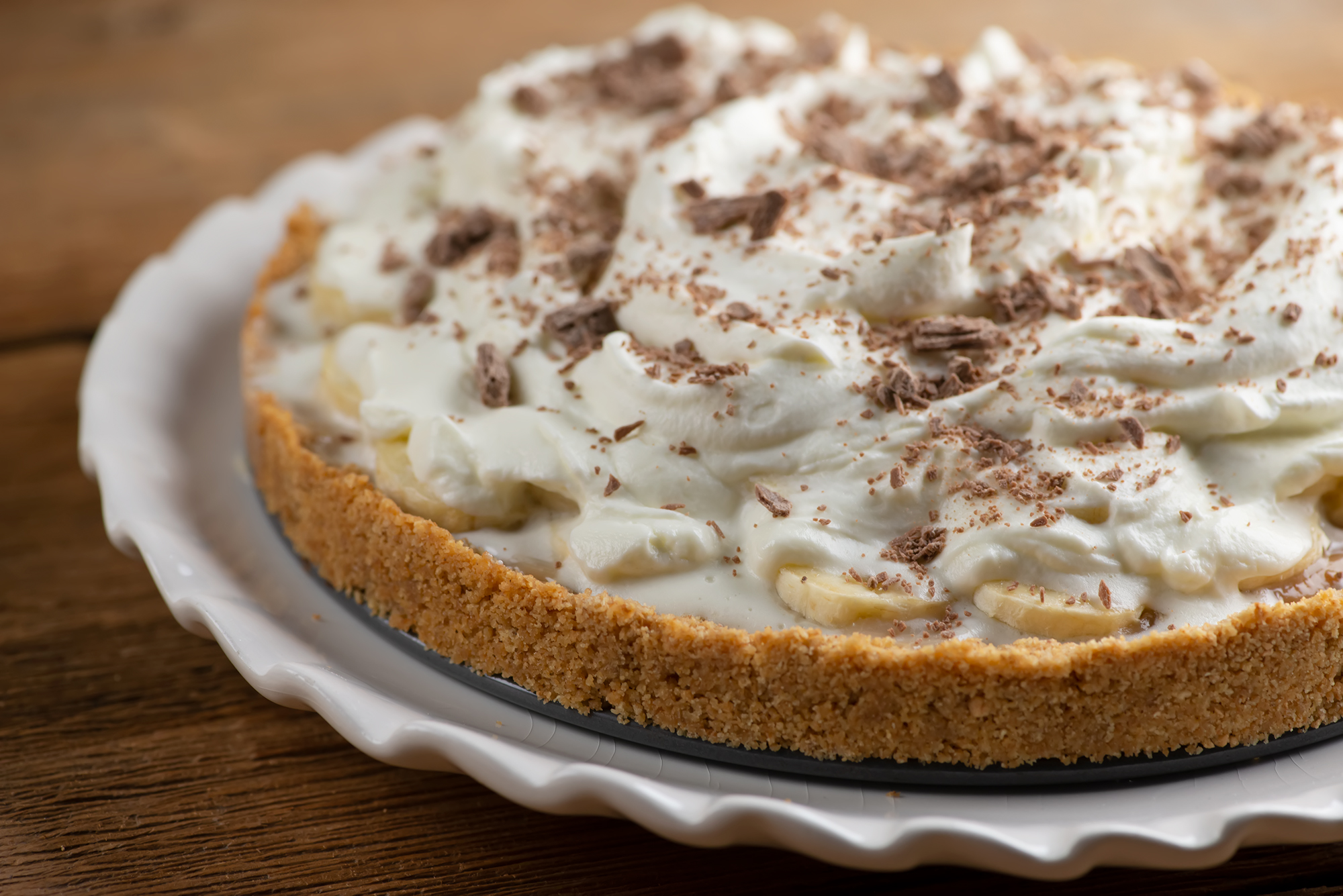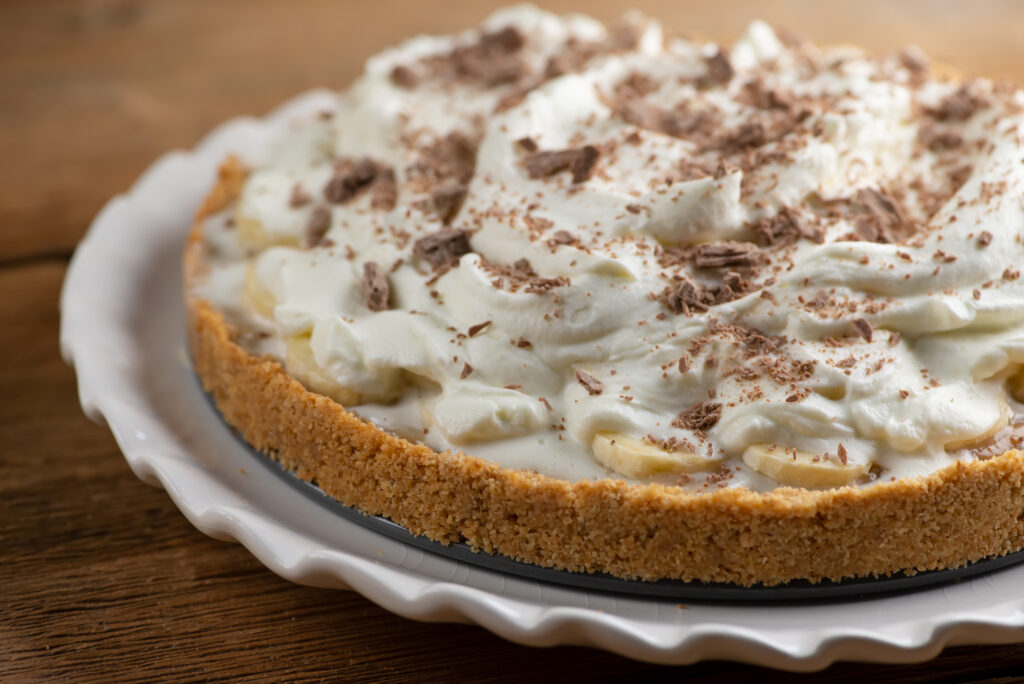 I have to say that it was hard to pick just ten, because pie is one of my favorites. And (don't tell the other pies) but the chocolate chess pie is my current #1 fave…although all the others are tied for second place!
Oh, and if you have any leftover pie?
First off, it is TOTALLY ALLOWED to be eaten for breakfast, and I've also included a recipe for leftover pie milkshakes that you don't want to miss.
More tips for making the perfect pie!
Can I use store-bought pie crust?
Shhhhh….but yes. For regular pie crusts (like with my chocolate chess pie) I find the ones in the refrigerated section to be just fine – it's all about the filling! For specialty crusts (like the peppermint chiffon pie) you'll want to make them from scratch.
How do I keep the edge of my pie crust from getting too dark?
Lots of times the dang pie crust edge is done ages before the pie itself. For those situations, I use my handy pie crust shield – just open the oven and pop it on top of the crust, and it will keep it from getting too browned.
What's the best way to transport a pie?
If your pie is going on the road with you and you don't have a fancy pie transporter, stick about 6 toothpicks around the edge and then cover the whole thing with plastic wrap. The toothpicks will keep the wrap from sticking to your beautiful pie.
On your mark, get set…make some pie!
TEN HOLIDAY PIE RECIPES WE LOVE!