There's nothing like a warm and hearty stew supper to warm you up inside and out! Here are ten easy and delicious recipes for meat, chicken and even seafood stews. Ahh, comfort food supper!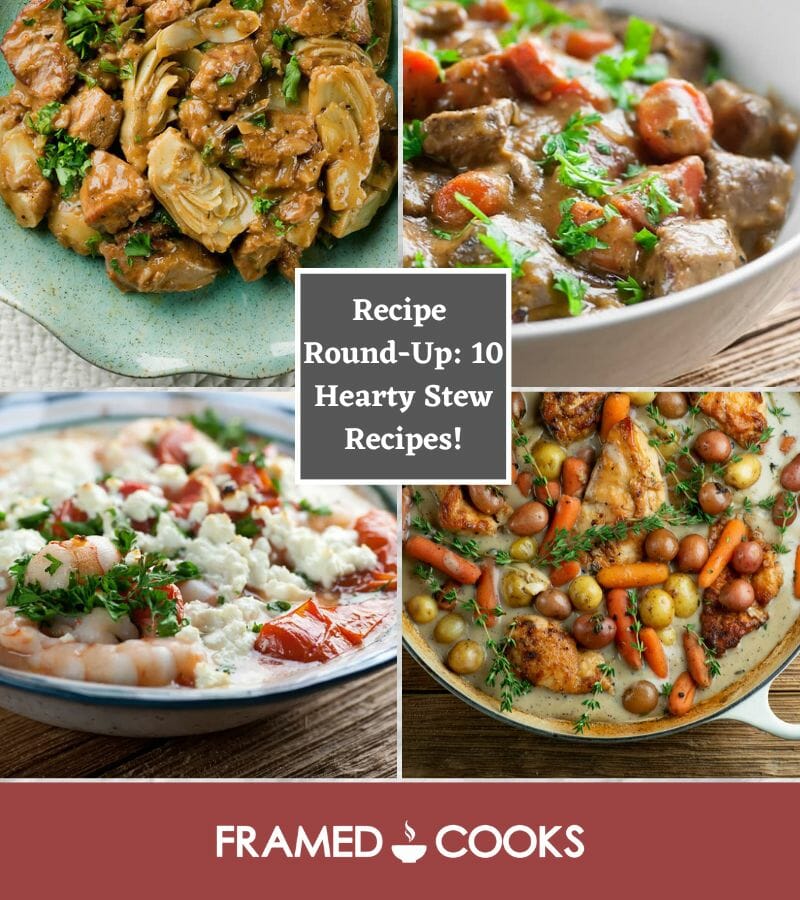 Is there anything better than sitting down on a frosty winter night to a nice thick hearty stew supper? These kinds of recipes are some of my all time faves, for so many reasons.
First up, they are usually one pot suppers, meaning that you get your main course and your veggies all in one delicious spoonful.
Second, they make your kitchen smell like HEAVEN. Third, they make amazing leftovers – there's something about stew that has spent the night in the fridge and then been warmed up for lunch that is just magical.
Some stew recipes (like this heavenly red wine short ribs) are best for a lazy Sunday afternoon where you can let it bubble away in the oven all afternoon long.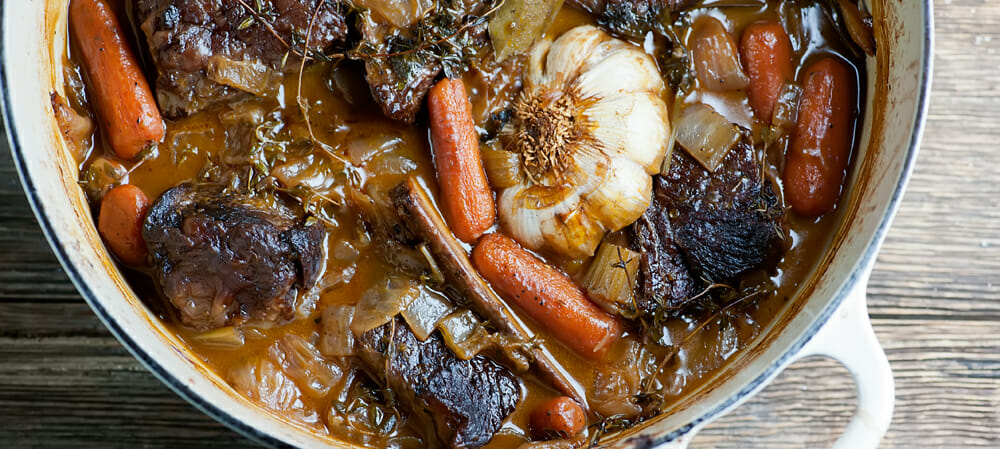 I've also included a couple of recipes for dishes that aren't usually categorized as stews…but in my book they are. Including our very favorite shrimp and tomato and cheese number.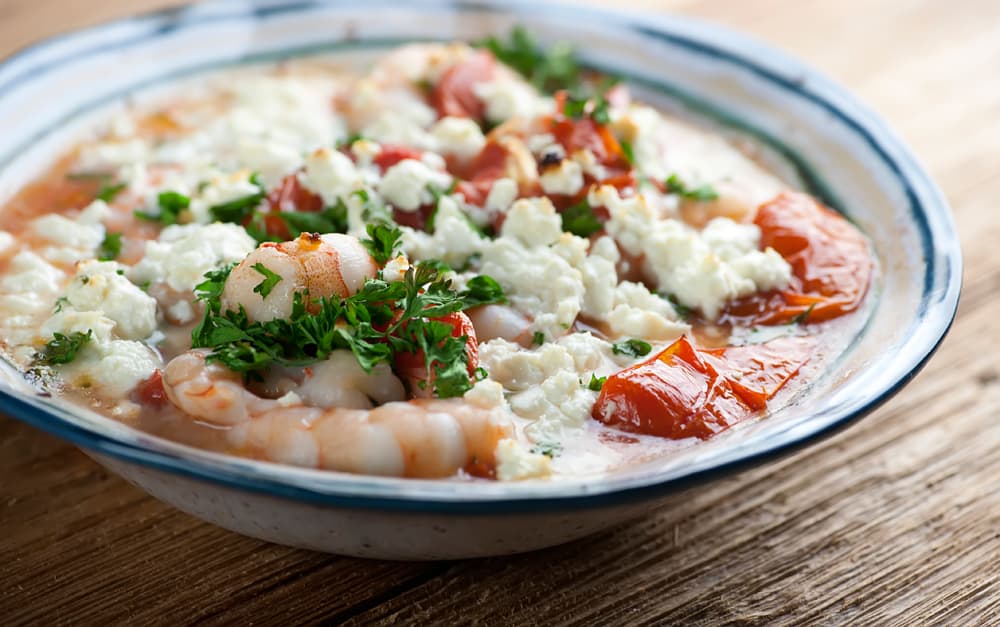 So whether you love a traditional chicken stew or want to try something more exotic, stew-wise, we've got you covered!
See what you think about this collection of ten stew faves, and let me know if you have a favorite I need to know about!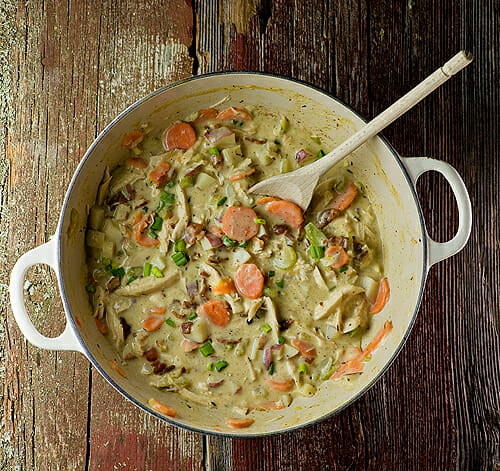 Creamy Chicken Stew
Creamy chicken stew is full of carrots, celery, potatoes…and bacon! The ultimate comfort food, all in one pot.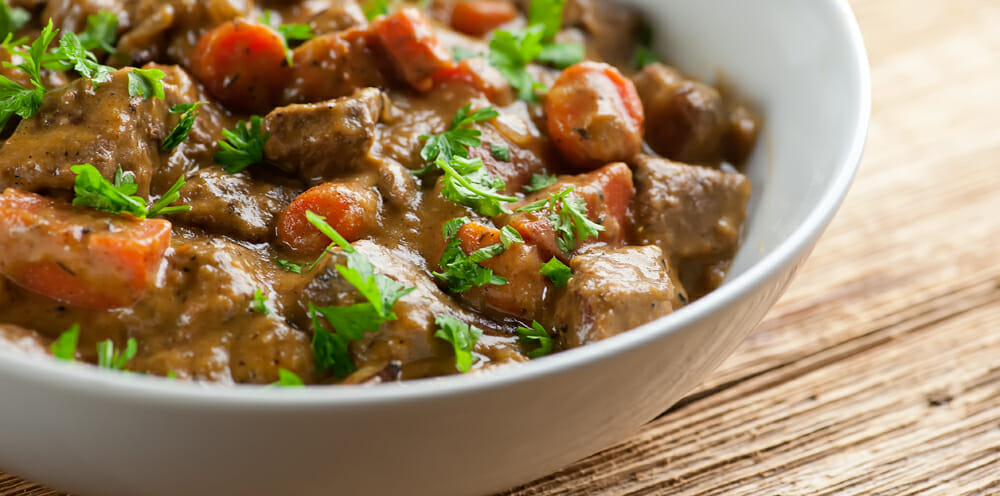 Coconut Beef Stew
This recipe for coconut beef stew takes an old favorite to the tropics! Full of spices and some coconut milk that makes a creamy, dreamy sauce.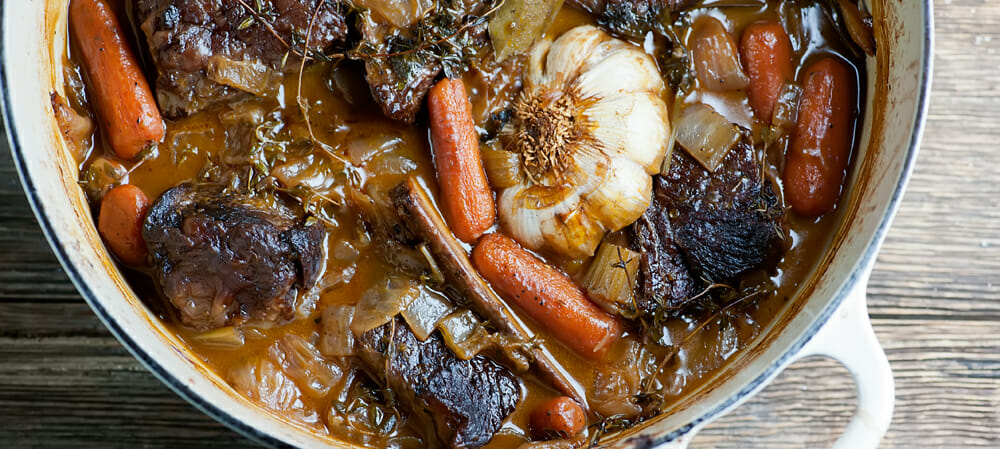 Red Wine Short Ribs
This easy recipe for red wine short ribs is the perfect comfort food for a lazy fall weekend! Veggies and ribs combine for an amazing flavor.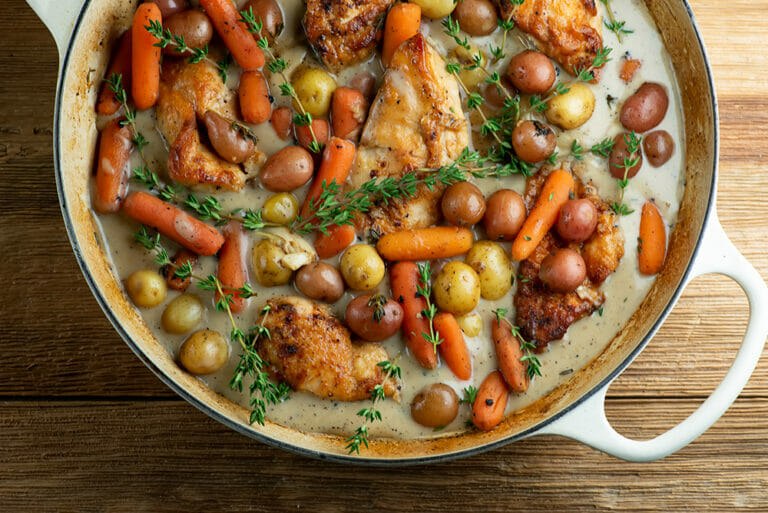 Chicken and Vegetables with Milk Gravy
This easy recipe for chicken and vegetables with milk gravy cooks up all in one pot for an easy weeknight supper or a perfect Sunday dinner!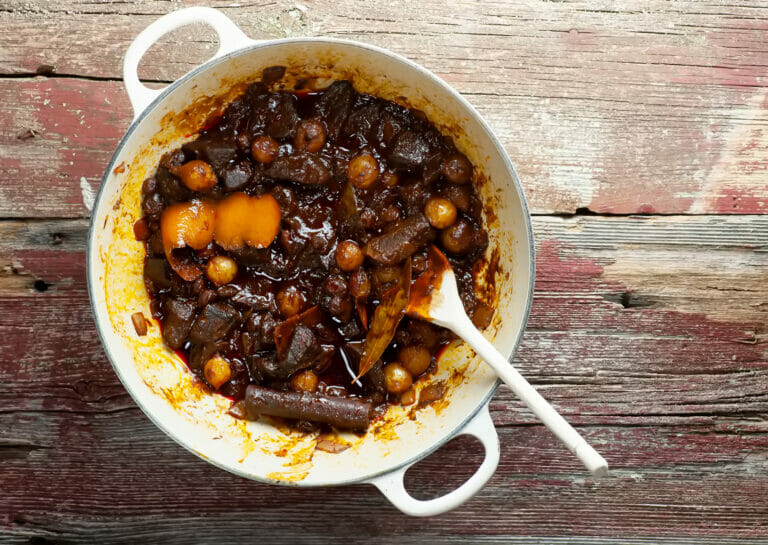 Greek Beef Stew
This recipe for Greek beef stew, also known as Stifado, is a hearty, sweet and savory comfort food full of rich bright flavor!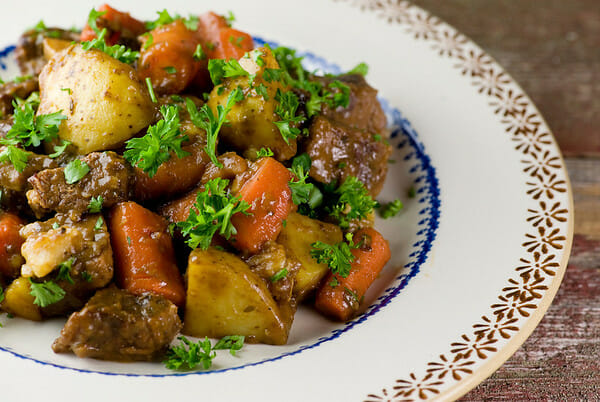 Guinness Beef Stew
Beef stew gets a touch of the Irish when it is slowly simmered in Guinness in this easy and delicious recipe!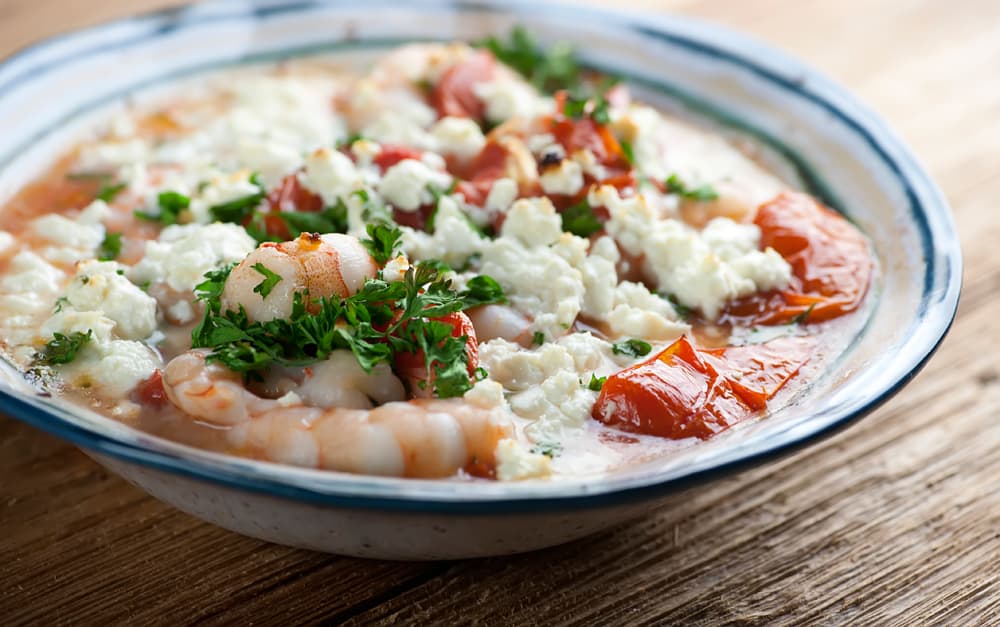 Roasted Tomatoes with Shrimp and Feta
This recipe for roasted tomatoes with shrimp and feta combines three great tastes in one dish! It's an easy supper full of rich cheese flavor.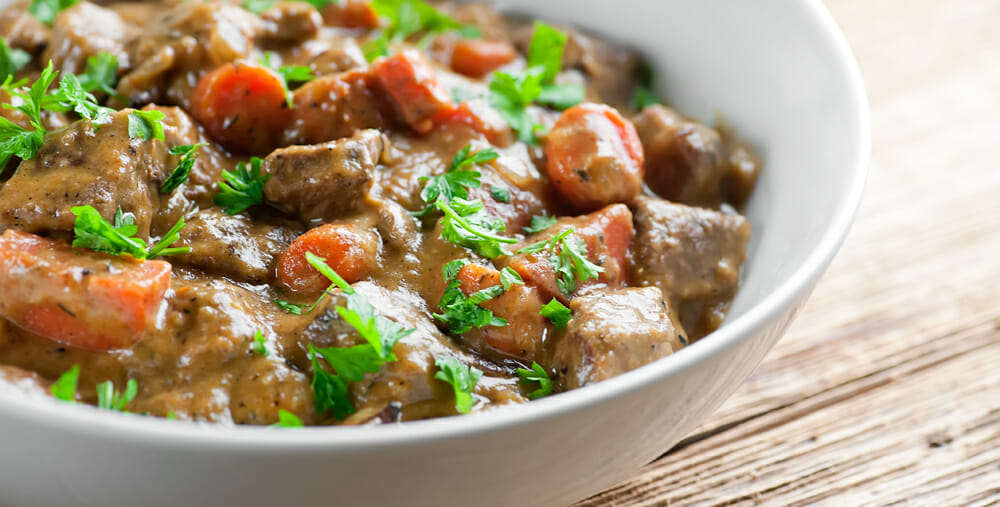 Creamy Mustard Beef Stew
Oh, this creamy, dreamy mustard beef stew! It's scrumptiously hearty with a thick creamy sauce, filled with tender chunks of beef and carrot, pieces of bacon, and just a hint of zesty mustard to give the whole thing a nice little zing. It's warm. It's wonderful. It's going to make your weekend all kinds of delicious…let's make it!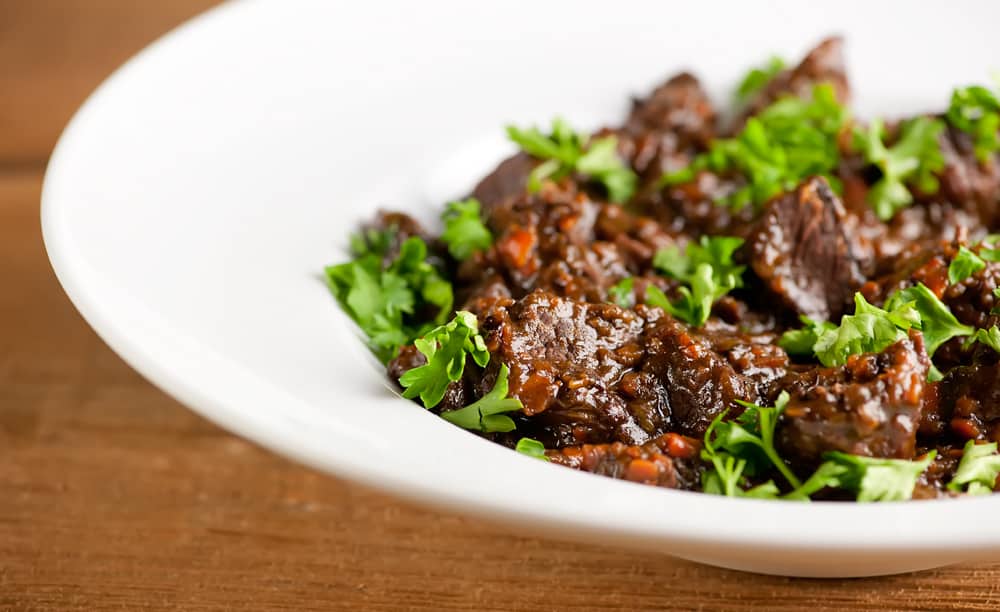 Spiced Red Wine Beef Stew
This aromatic recipe for spiced red wine beef stew is perfect for a frosty Sunday evening supper. Full of rich flavors and just right for the holidays!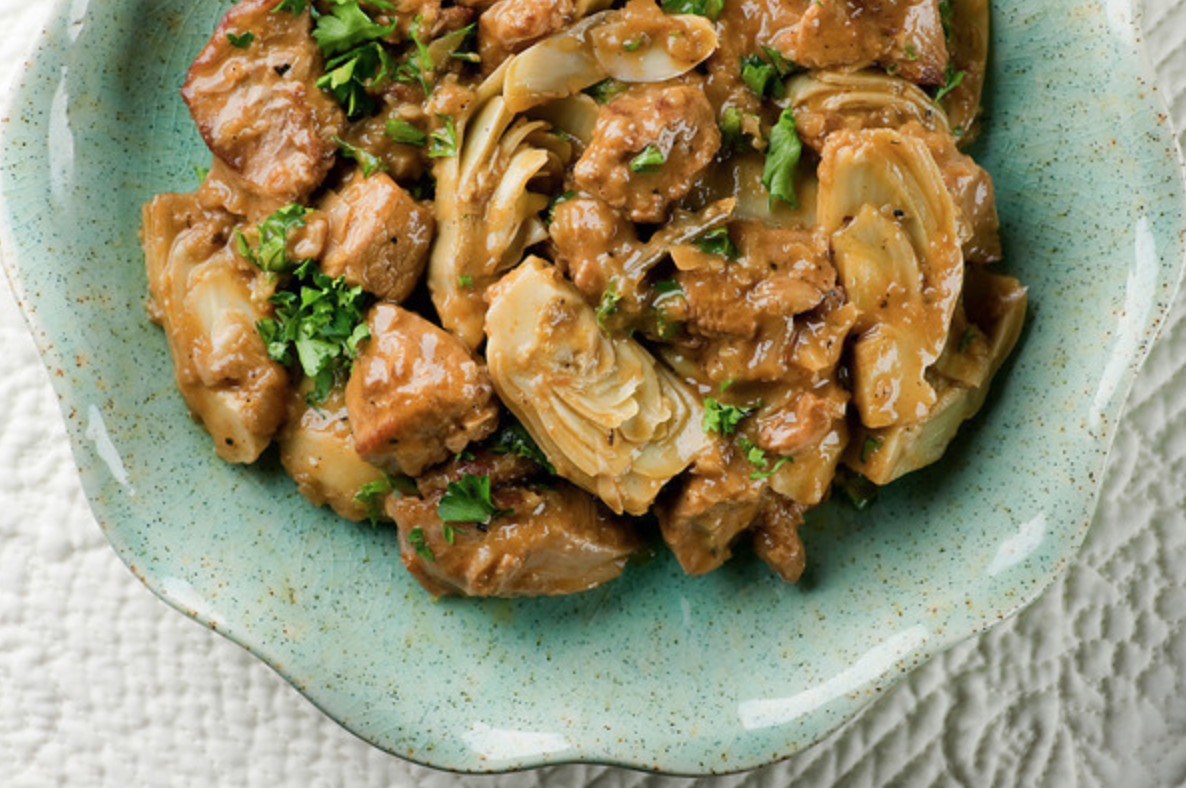 Veal Artichoke Ragout
This recipe for velvety delicious veal artichoke ragout is a perfect winter supper! Elegant and easy and oh so flavorful.