Here are ten easy and delicious appetizers that are perfect for a dinner party, the holidays, or when you just want a little nibble!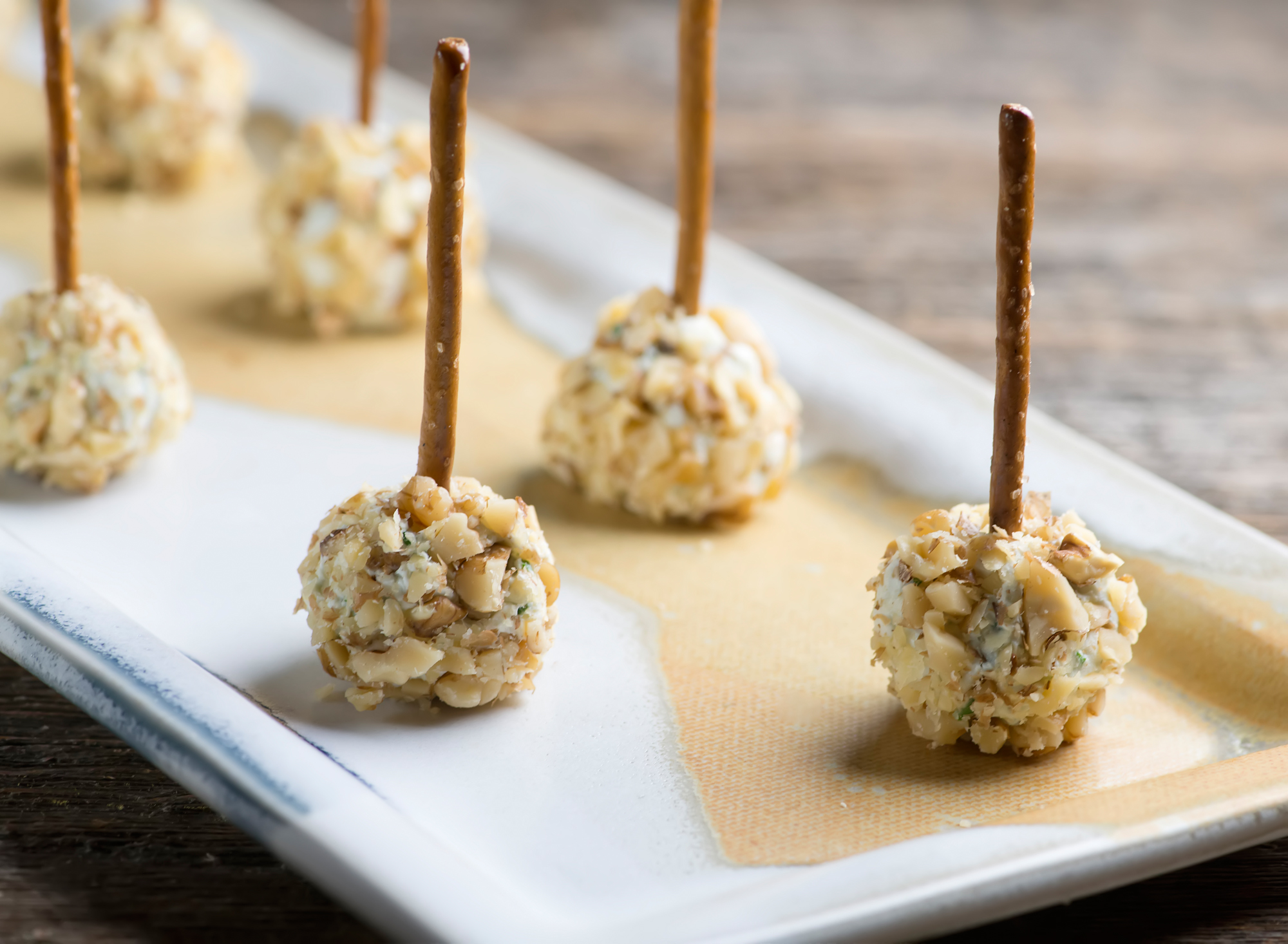 Why we love these appetizer recipes
I do love an appetizer – the Southern husband and I usually set aside one night a week when we put on some music, light some candles and just have appetizers and wine for supper.
And of course in and around any holiday, it's always good to have a dependable bunch of nibbles that you can whip up quickly.
Not that I am knocking plain old cheese and crackers, but sometimes we want to be festive! But still not spend a lot of time fussing in the kitchen.
Side note: Whatever happened to cocktail parties? You know, those get-togethers where you serve up fun drinks (hello, prosecco margaritas!) and delicious little plates of nibbles, and everyone has a jolly time and there is no six course dinner involved?
I vote for bringing those back – who's with me?
One way or the other, here are ten of my favorite holiday appetizers (and if I had to pick my VERY fave, you know it would be the bacon crackers!), from my traditional buttered Christmas nuts to the fanciness of some roast beef crostini with pomegranate seeds.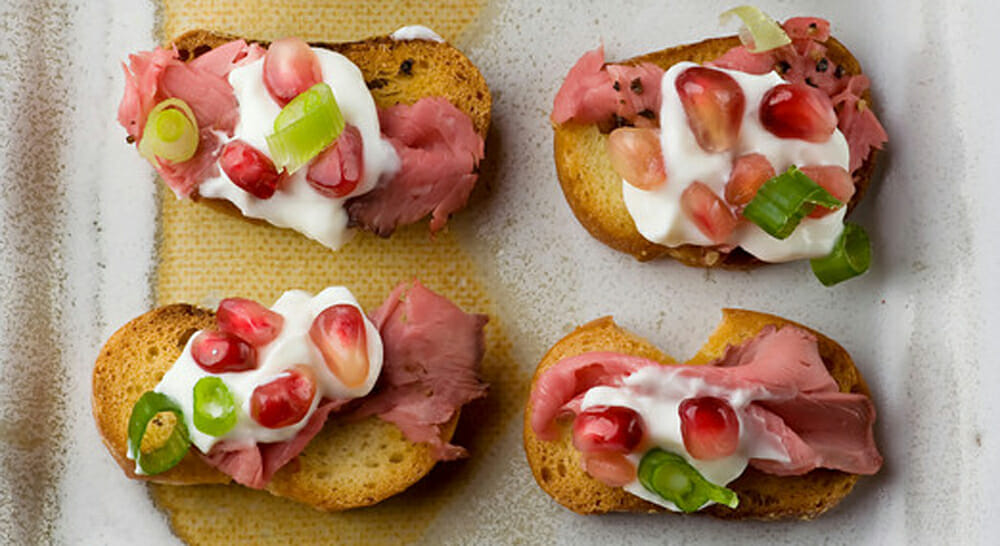 There's a delicious little something for everyone here…even if it's just you and your bestie and a glass of wine! One way or the other – happy merry everything!
Our Ten Favorite Easy Appetizer Recipes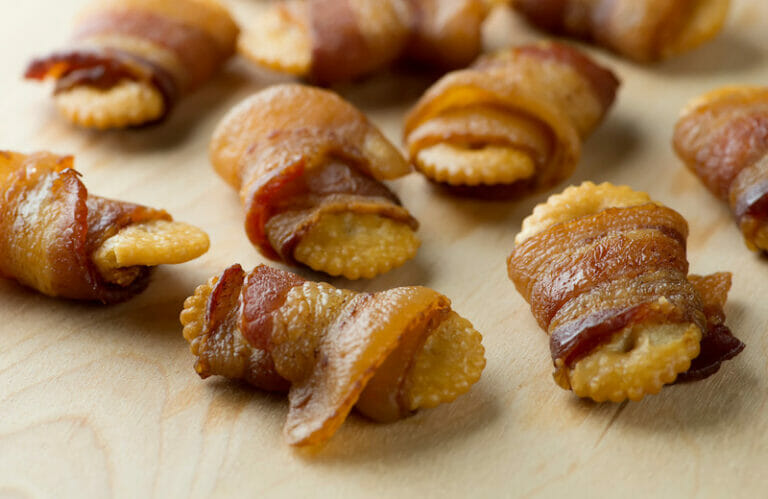 Bacon Crackers
Who knew that crackers wrapped in bacon could be so deceptively, deliciously addictive? Bake up some bacon crackers with this super easy recipe!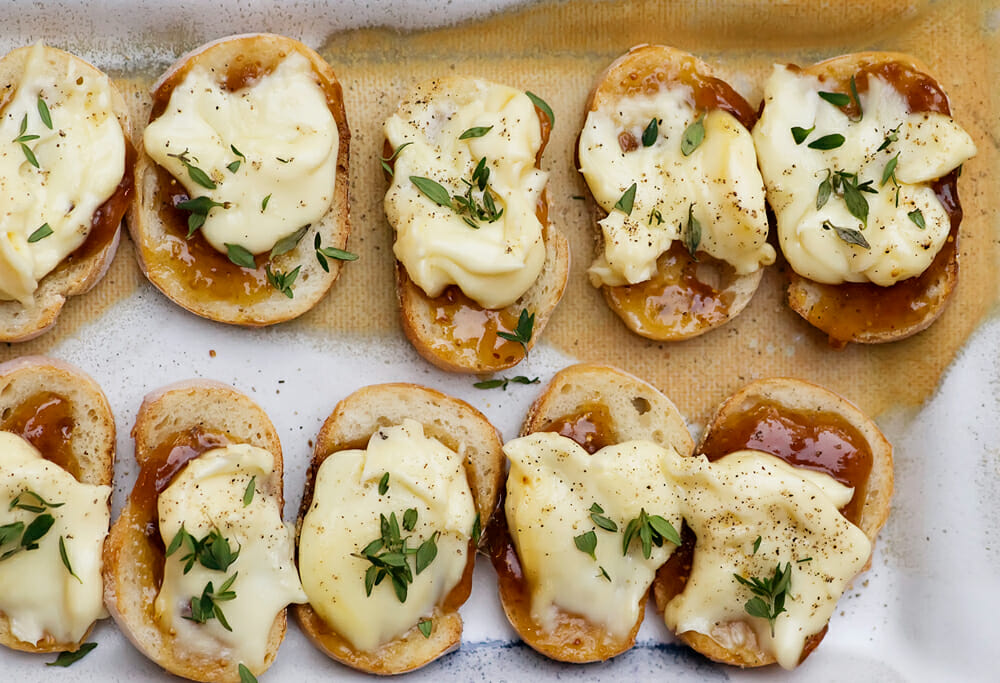 Fig Jam and Cheese Bites
This easy recipe for fig jam and cheese bites is a super quick appetizer that is the perfect start to any dinner party – or a great snack on its own!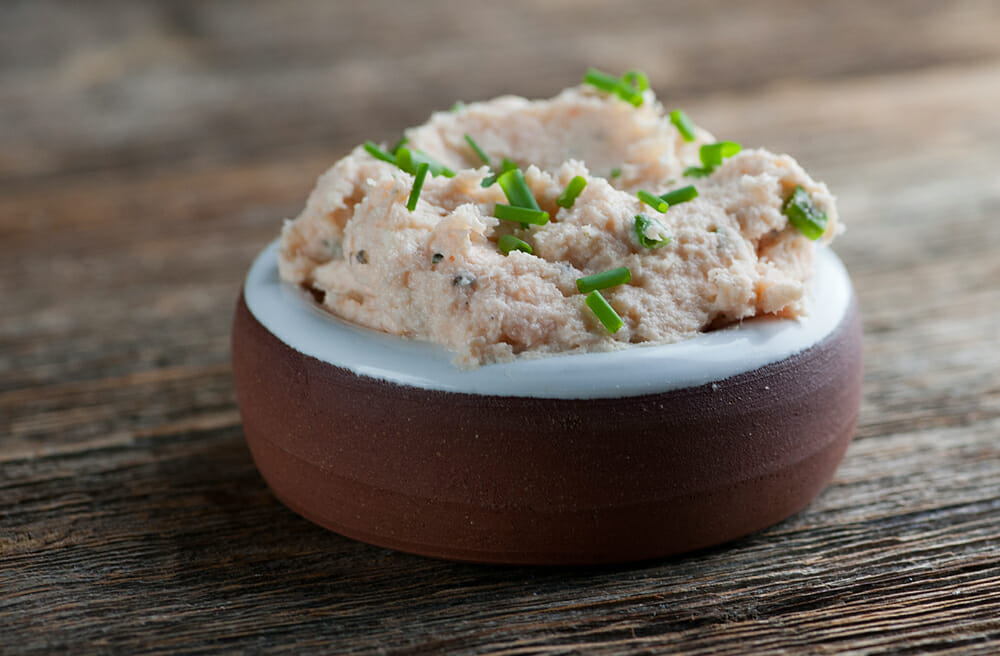 Easy Smoked Salmon Boursin Cheese Spread
This easy smoked salmon and Boursin cheese spread is a quick and delicious combination of those two wonderful ingredients, and the perfect speedy appetizer!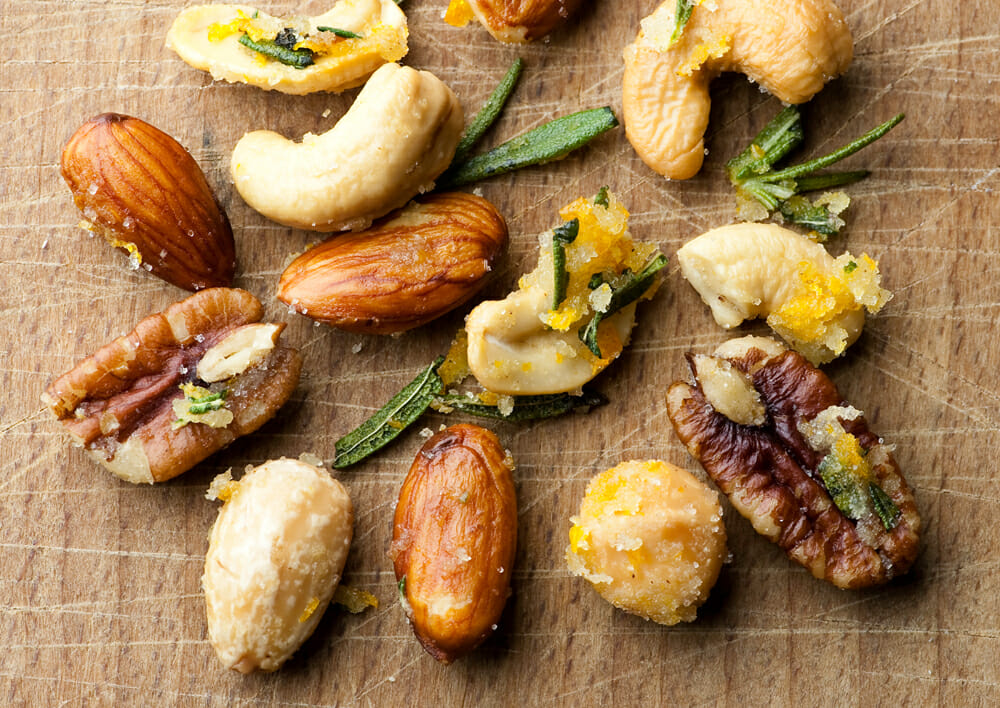 Buttered Rosemary Orange Nuts
This easy recipe for buttered orange rosemary nuts takes just five minutes! Make sure you make extra, because they go fast.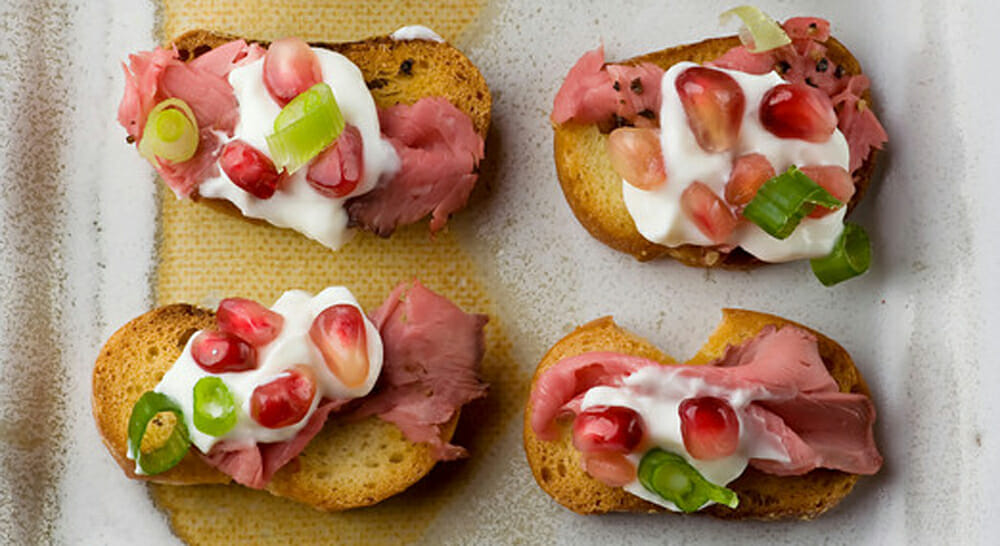 Crostini with Roast Beef and Pomegranate
This easy recipe for crostini with roast beef and pomegranate seeds makes the perfect holiday nibble, and it is ready in a snap!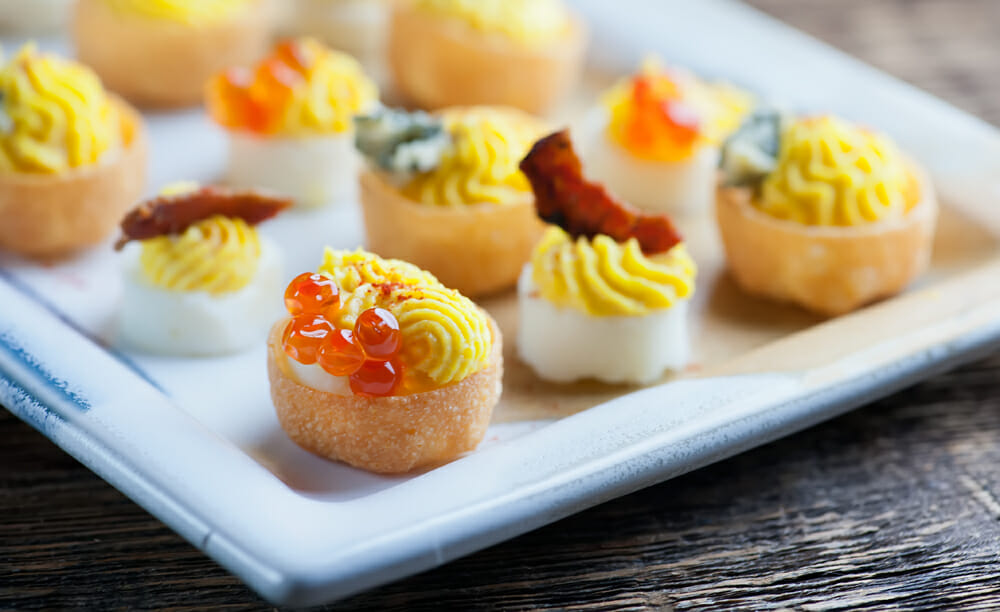 Easy Fancy Deviled Eggs
Take your deviled eggs to elegant new places with this recipe for easy fancy deviled eggs! Perfect for Easter or any time you get a deviled egg longing.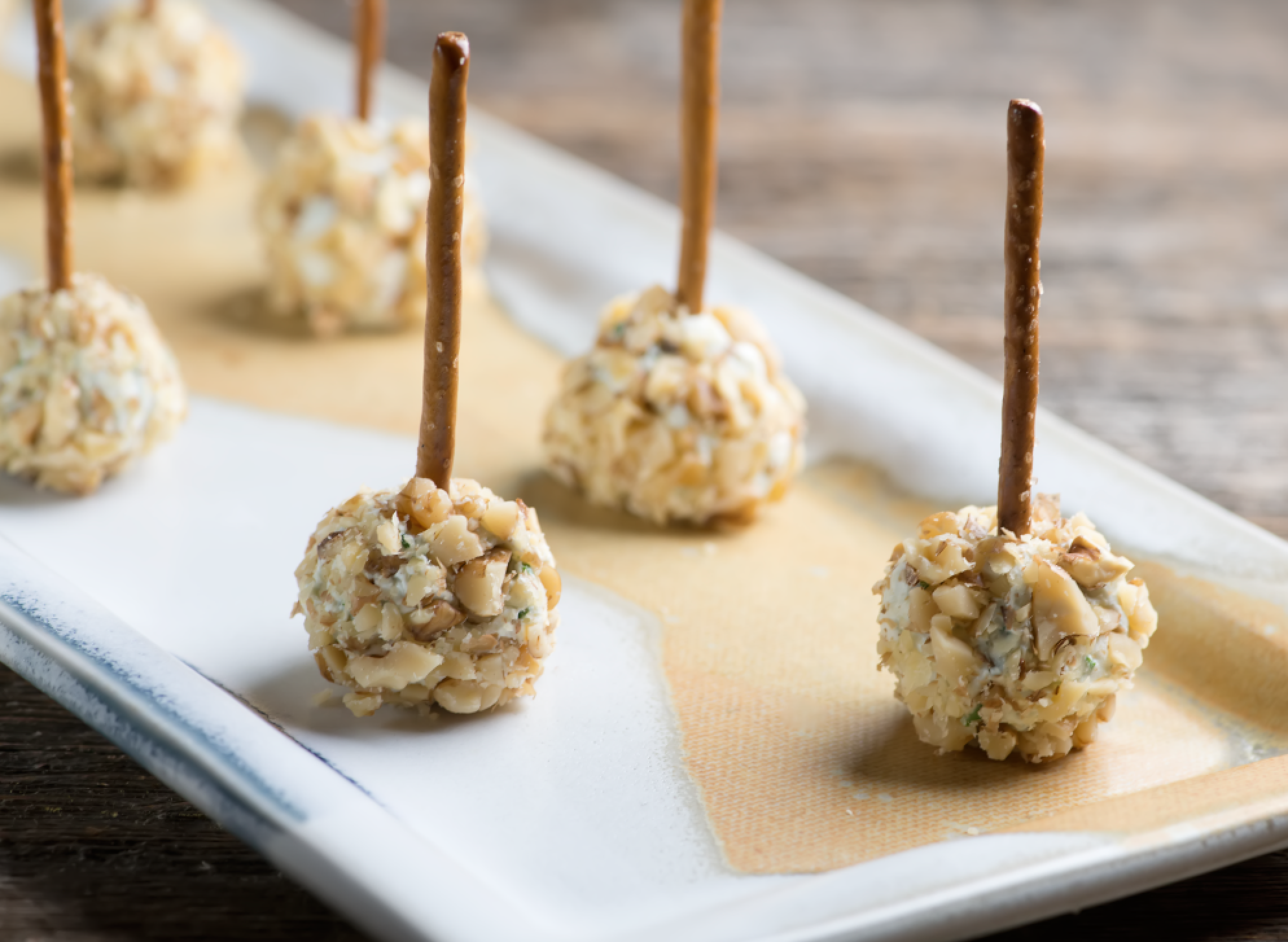 Cheese Ball Pops
Move over cake pops! The savory cheese ball pops are in town, complete with edible pretzel sticks, in this fast and fun recipe!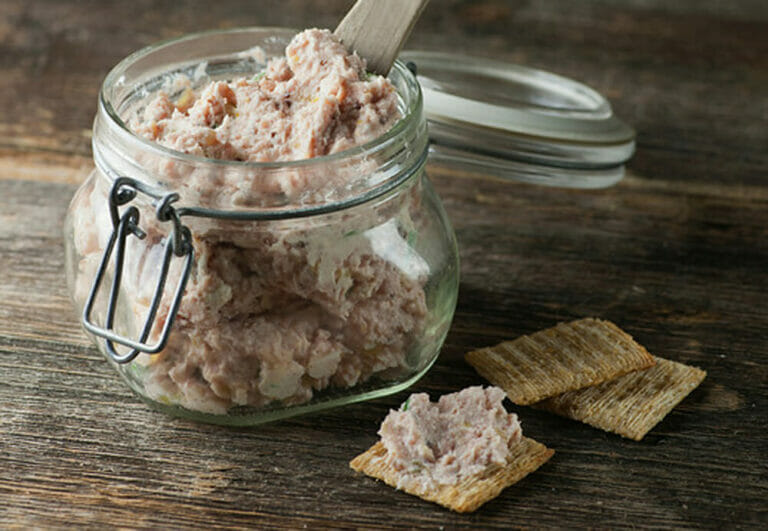 Deviled Ham Spread
You are going to love this easy recipe for deviled ham spread! It's the perfect quick and tasty appetizer, and our favorite way to use leftover ham.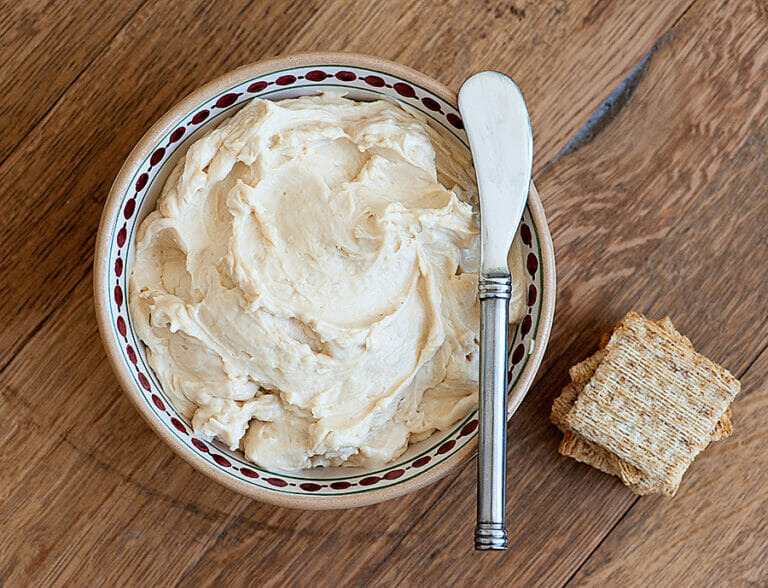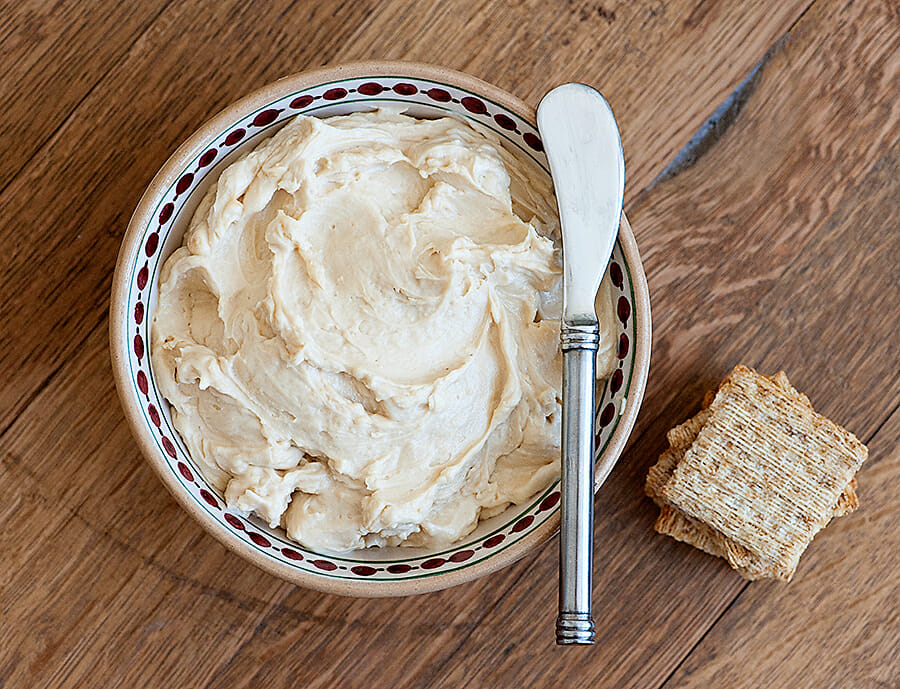 Beer Cheese!
This spreadable beer cheese is a quick and easy combo of cheddar cheese and your favorite beer, and will soon be a regular guest at all your parties!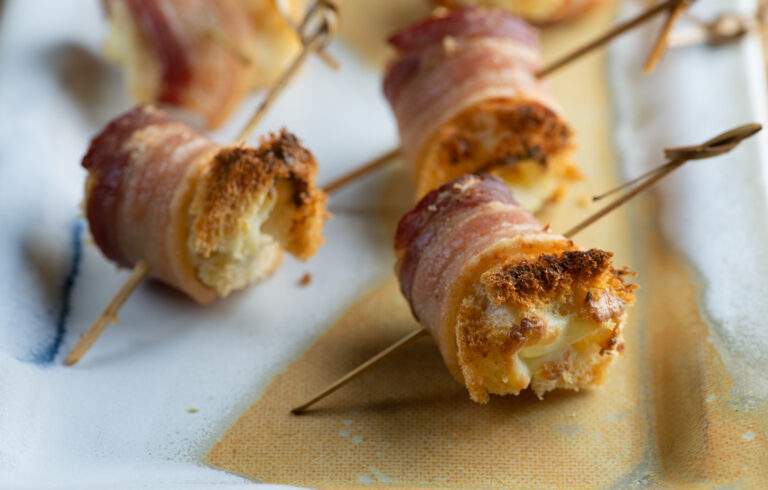 Bacon Cheese Rolls
This easy recipe for bacon cheese rolls calls for just three ingredients and is the perfect holiday or dinner party appetizer!