Cheery, sweet-smelling fresh basil is a favorite summertime herb, and it's not just for pesto! Here are ten recipes that work basil into appetizers, suppers and even a refreshing cocktail. Bring on the basil!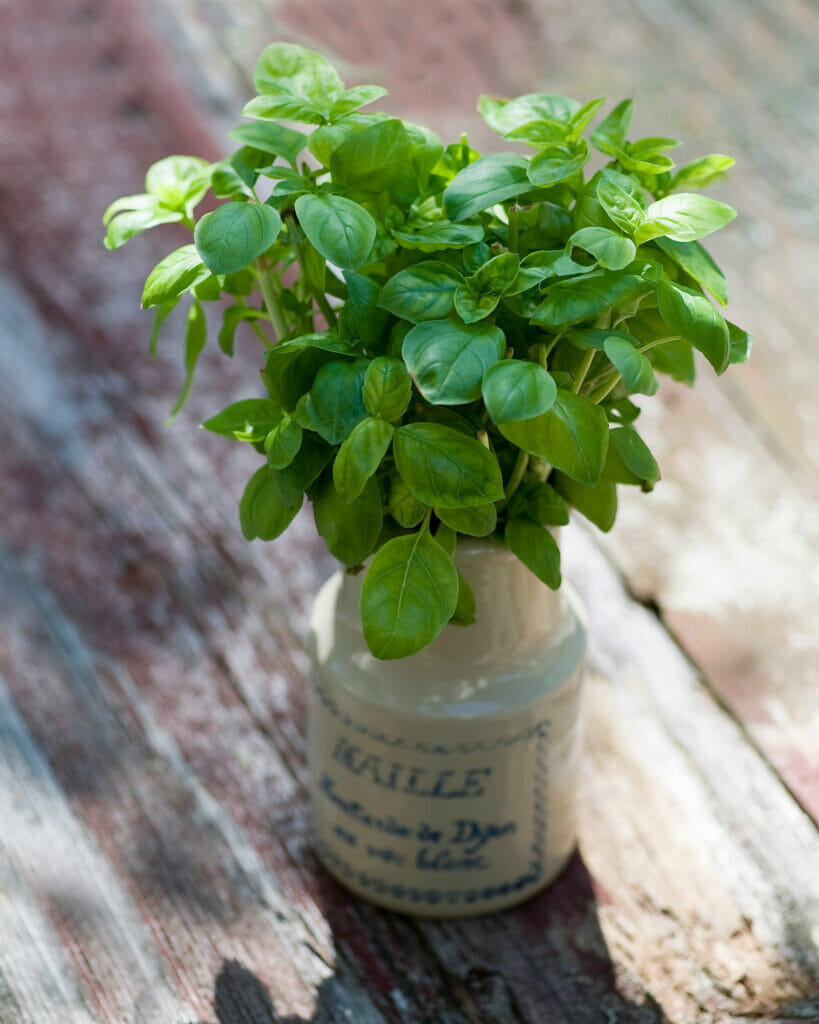 Right about now, my kitchen herb barrels are brimming with parsley, sage, rosemary and thyme…and oregano and lavender and two different kinds of mint.
But the winner by a mile is the basil…I swear that it grows another 6 inches every night while I am asleep.
And while I am definitely happily guilty of snipping it off and popping it in vases all over the house, I am also working it into all kinds of recipes that are perfect for its sweet, aromatic leaves. Below are ten of our very faves (hello, my dearest strawberry basil margarita!) along with a few tips about this wonderful summertime herb.
So the next time you find yourself with an armload of basil (and after you whirl up that pesto we all love and still have leftovers!), give one of these a try. Or all ten!
And if you have any favorite basil recipes that we need to know about, leave them in the comments! Yay, basil!
Tips for cooking with basil!
What is basil, anyway?
Basil is a leafy green annual herb that loves to grow (and grow, and grow!) in sunny gardens, and here in the US it can be found in abundance from about June through August. Basil comes in over 60 varieties that range in flavor (cinnamon basil, anyone?) but the most common kind is sweet basil, which has a lovely sweet aroma and a very slightly peppery taste.
Where can I find fresh basil?
It's hard to hide from it during the summer! You can find it at your local farmer's market, and increasingly in the produce section of the supermarket all year long, sometimes with the roots still attached. Basil is a happy container plant, so you can even keep a pot of it on a sunny windowsill all year long.
What's the best way to store basil?
Basil very much likes to be used within a day or so after it is picked. Snip off the ends of the stems and pop them in a jar of water, and if you are wanting to keep it around for a few days, place a plastic bag loosely around the leaves. I find that basil is much happier at room temperature – the cold fridge can tend to make the leaves turn dark brown. If you feel strongly about keeping it in the fridge, you can try picking off the leaves and laying them in between damp paper towels, again in a plastic bag.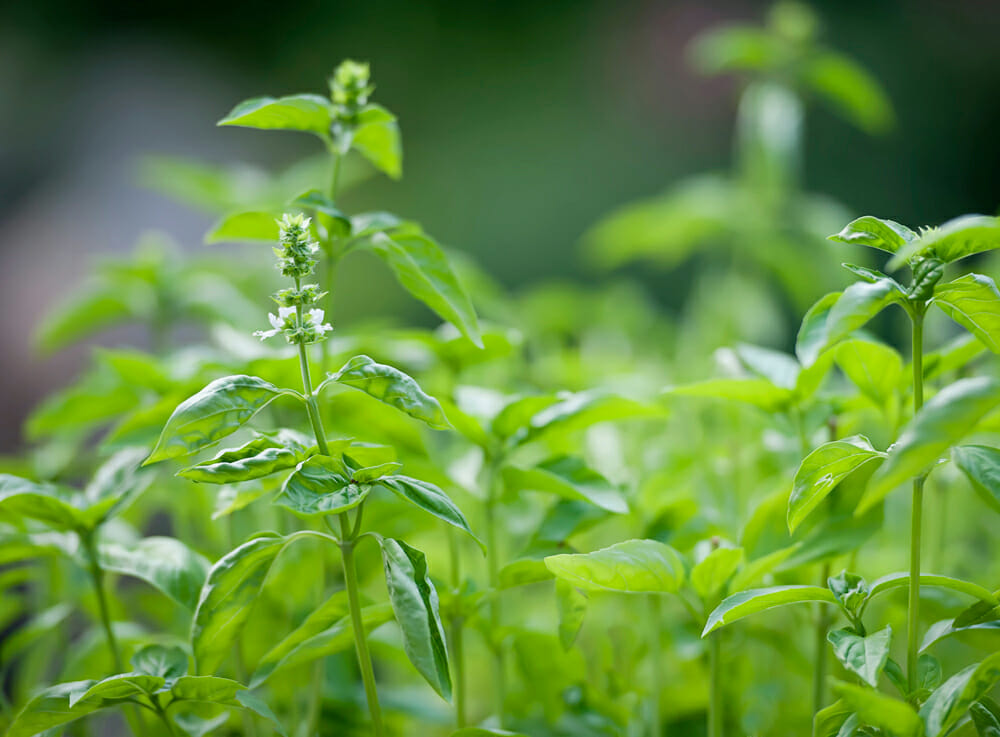 How do I prep basil for cooking?
Most recipes call for either picking off the smallest leaves and using them whole, or stacking the larger leaves up together, rolling them up and then cutting the leaves into thin strips – this is called chiffonading the basil, which is a fancy word for, well, slicing it into strips. One way or the other, you want to prepare your basil right before you are going to use it so it is nice and fresh, and toss out the stems – they are pretty bitter. Leaves only, please. :)
Now here come ten of our favorite ways to cook up some basil deliciousness!
TEN BASIL RECIPES WE LOVE!