Our Carolina Dream House is everything we hoped it would be…it only needed one more thing to make it a home. And now our newest family member is here!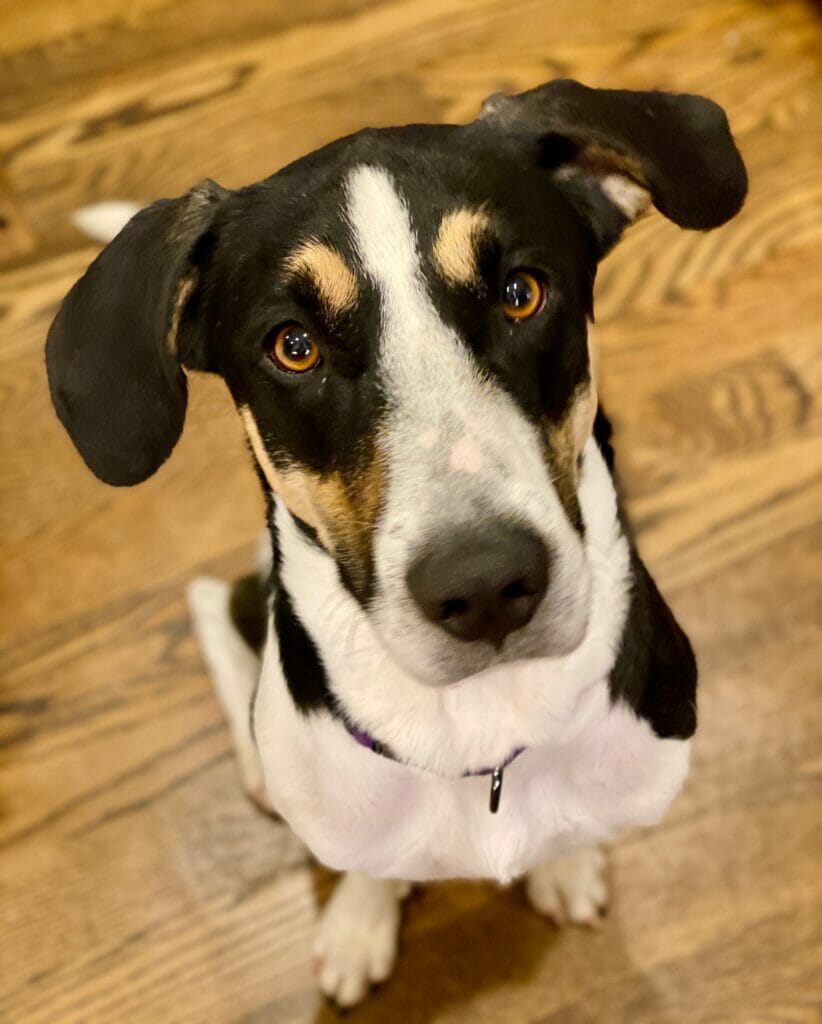 Hi everyone, I'm Winnie!
As you may already know if you have been on my Instagram Stories lately, this was a momentous weekend for the Carolina Dream House crew!
On Sunday we all piled into the car and drove to the Black Dog Club shelter to pick up our newest family member, and while we were all excited, I think the Southern daughter would have floated above the car in happy anticipation if she didn't have her seatbelt on to keep her inside.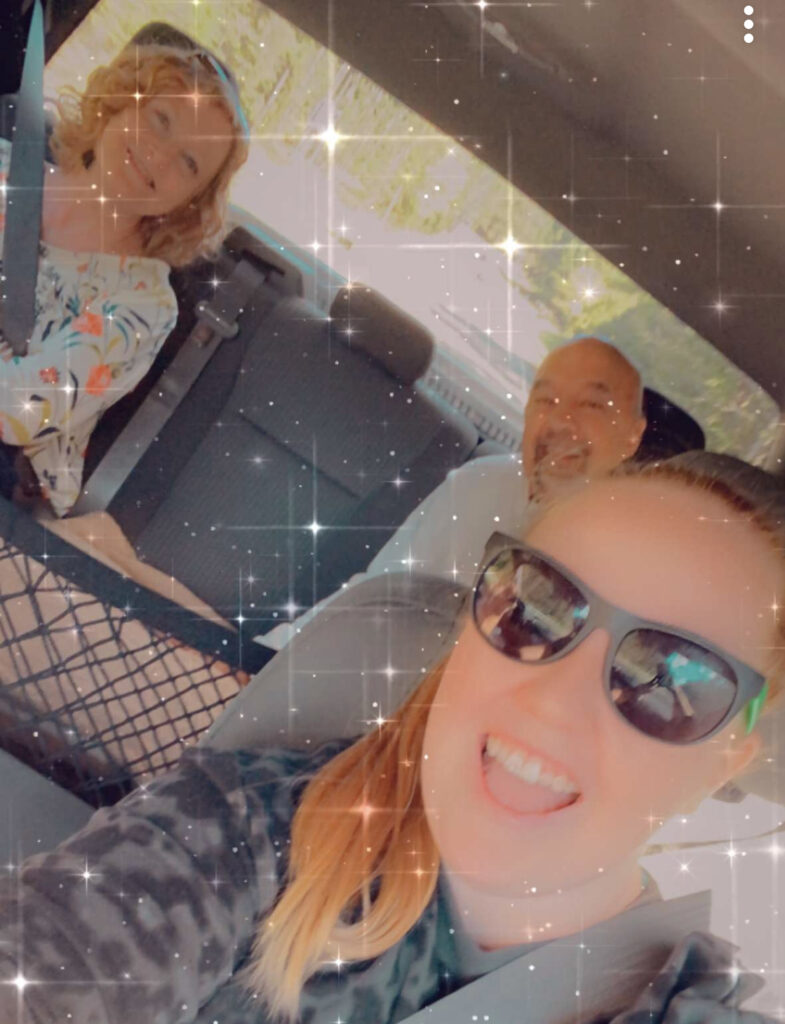 But just to back up for a sec…a little doggo history.
As so many of you know, our family started our dog journey years ago with our beloved Dixie, who will always have the biggest part of my heart when it comes to sweet pups.
We adopted Dixie through Aunt Mary's Doghouse and our beloved Aunt Mary Cody, who has been there for us every step of the way every since she put baby Dixie in our arms way back then.
We lost our sweet Dixie right before we moved down to the Carolinas, and even though she lived a happy and rambunctious long life, there is a Dixie-sized hole in our lives that is still a mixture of tears and happy memories.
Aunt Mary (and many others) promised that Dixie would let us know when the time and dog was right for us, but I honestly didn't think that was even possible. My Dixie sadness was too big to even imagine it.
But my sweet Southern daughter believed. And she looked and looked for a dog to rescue, and Aunt Mary gave us both her wonderful advice and her firm belief along the way that a dog was out there that needed us.
And so one day we found Winnie.
There is a lot we don't know about her, including exactly how old she is (we think about one) or what kind of dog she is (other than sweet and smart).
We don't know what her early months were like. She knows "Sit" but she is very skinny. She's gentle and friendly, but we have yet to hear her bark.
She's only had her name for a few weeks so she doesn't always know it, but she is learning fast.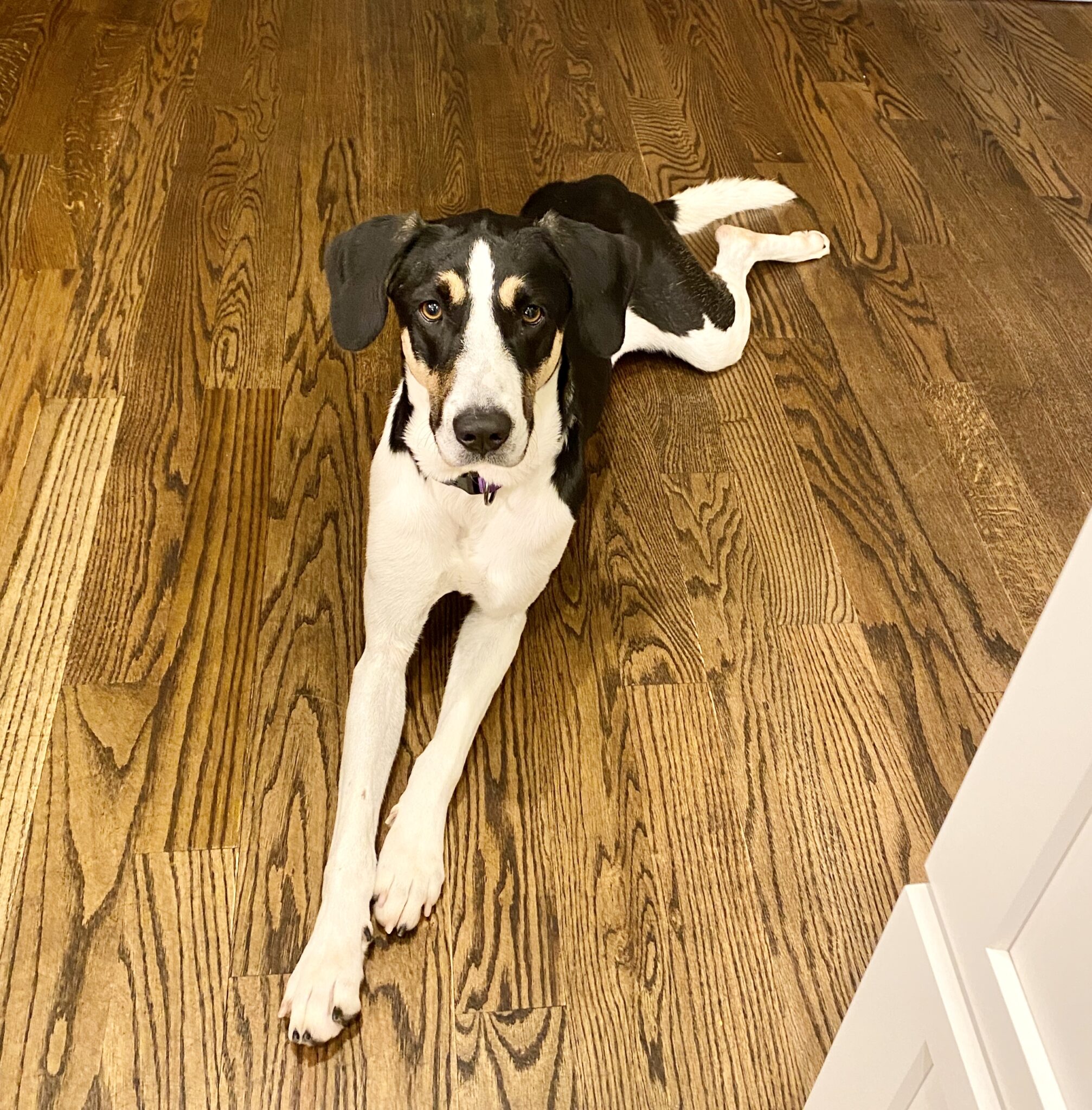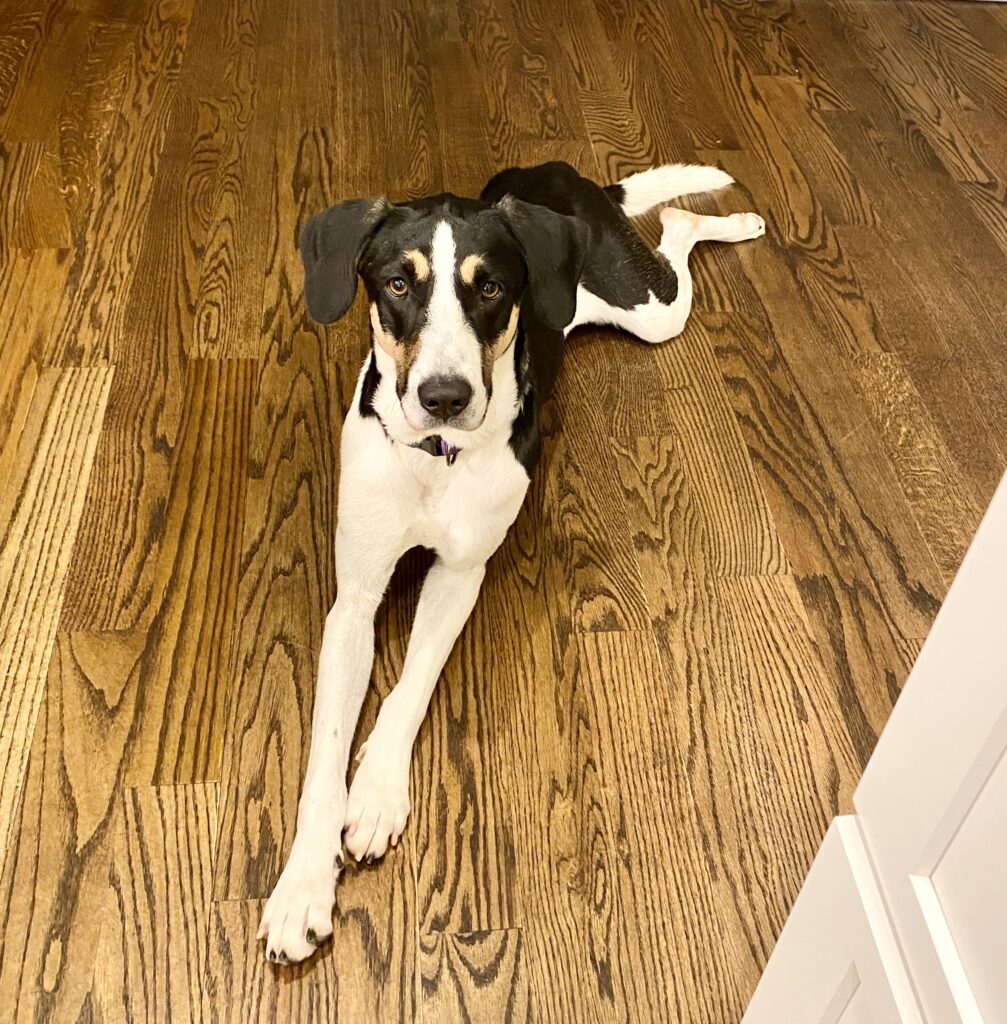 What we DO know is that she is curious and sweet and carries her tail high, which we know is a sign of a happy dog.
We know that while she has Dixie's sunny outlook on life, she is definitely more mellow.
We know she likes snacks as much as we do, and has already mastered The Look.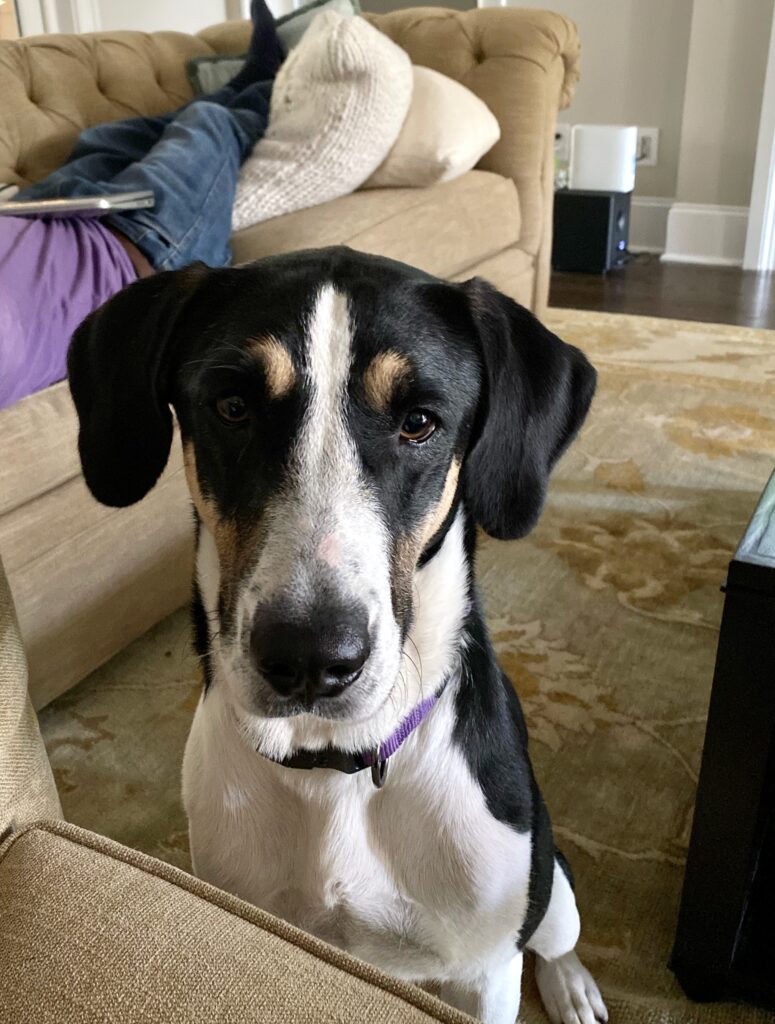 And most of all, after just a few short days, we know she is already a member of our Carolina Dream House family as she scampers back and forth between the main house and the Casita.
So my sweet Dixie, wherever you are, you are such a good dog for sending this very good girl our way.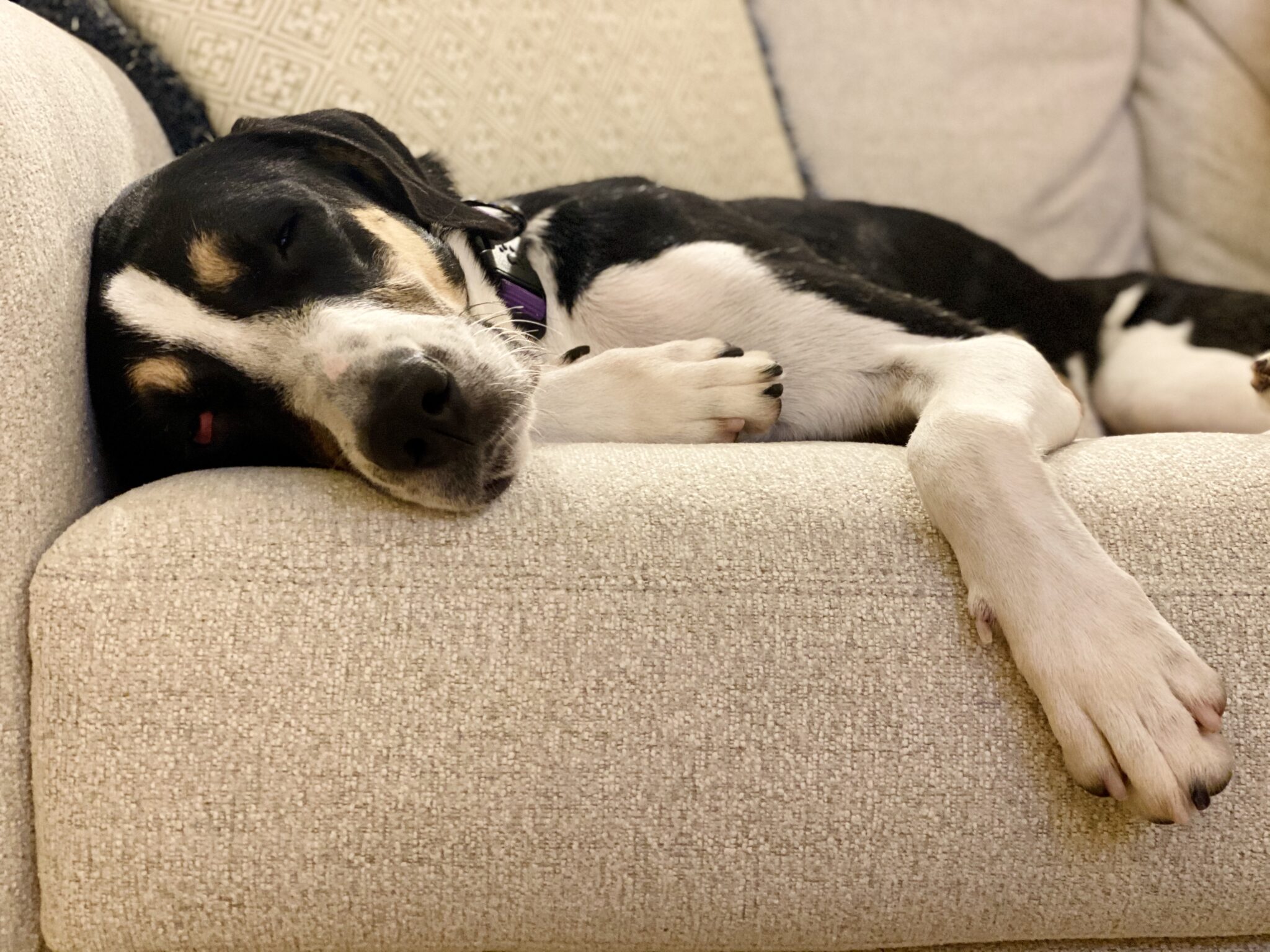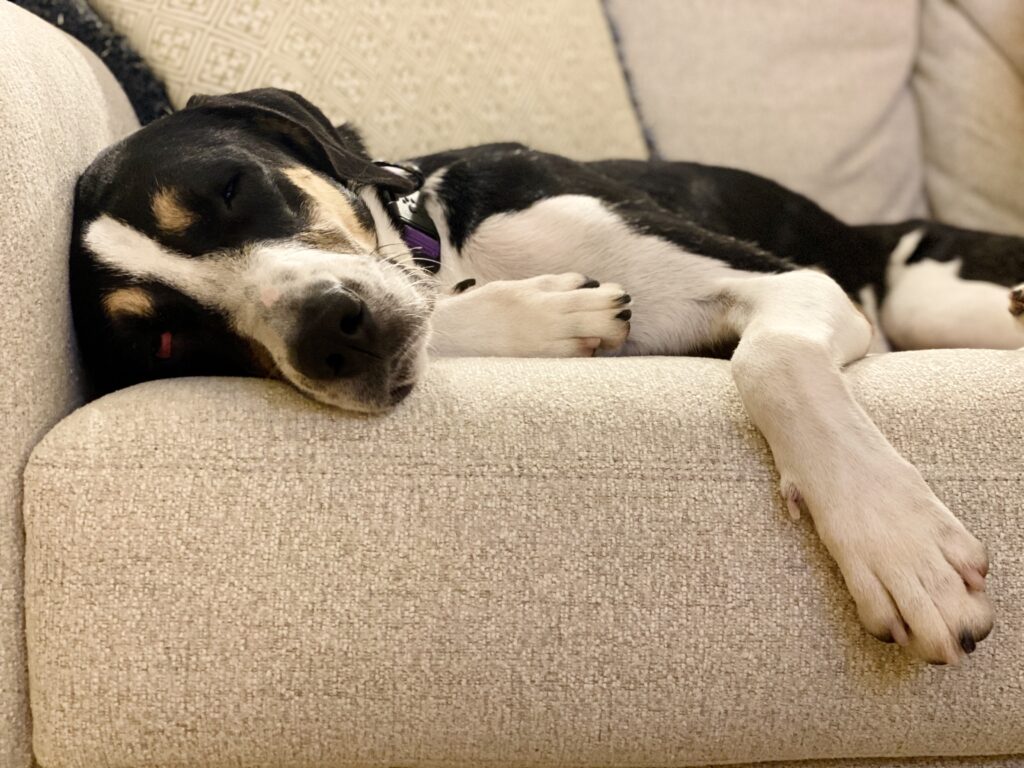 Our house is now completely a home.