Making your own homemade almond milk is ridiculously easy with this simple recipe! All you need are almonds and water.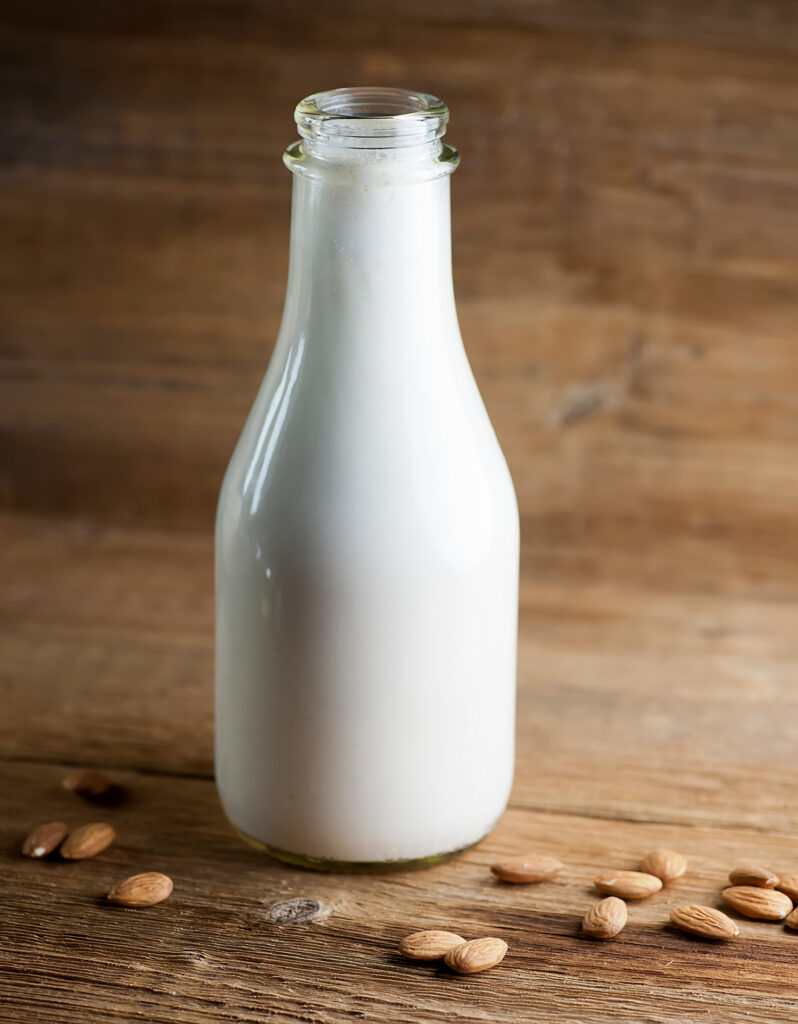 Before I started making my own homemade almond milk with this ridiculously simple recipe, my quest for almond milk went something like this.
Pick up almond milk in store. Read ingredients. Put almond milk back because ingredients Always Contained Sugar.
And so out of sheer desperation one day I decided to try making my own, and as with my ricotta cheese and mayonnaise recipes, I smacked myself on the forehead as penance for all those years buying something that was so dang easy to make at home. And tastes better.
So grab some almonds and your blender and let's make it!
Here's how to make homemade almond milk
Start out by soaking your almonds in water overnight – you want them to feel just the teeniest bit squishy.
Pour them into a strainer and rinse them off well, and then pop them into a blender, along with some water. We have lovely well water out here in the wilds where I live, but if you have any concerns about how your tap water tastes, just use bottled water.
As for the blender, you need a very sturdy one for this. I have a Vitamix which I love with all my heart and soul, and it was more than up to the task.
Since that's my main blender, if anyone has tried doing this in a more conventional blender I would love it if you could tell us that in the comments.
Now put the top on the blender and set it to whatever the highest setting is. Puree, Liquify…you get the idea. Let it go for a good 2 minutes until things start to look nice and frothy.
Now line a bowl with cheesecloth and pour the pureed mixture through the cheesecloth (and this is a good time to ask for a helper. It won't be hard to find someone who is fascinated at the idea of making almond milk to help you during this last dramatic step).
The cheesecloth is going to catch all of the pulp, and the perfectly beautiful non-sweetened almond milk is going to go through the cheesecloth into the bowl below.
Gather up the sides of the cheesecloth and squeeze, squeeze, squeeze until you have squished every lovely drop of almond milk out of the pulp.
And…YOU HAVE MADE ALMOND MILK. I poured mine into one of my glass milk bottles and admired it for a while, and made everyone else in the house admire it too.
And then we used it to make gorgeous breakfast smoothies while we were doing our Whole 30 and Power Souping things, and there are about a million other things you can almond milk your way towards.
Oh and that pulp in the cheesecloth? You can stir it into oatmeal or soup or banana bread or anything else you want to give a little almond zing to.
So there you have it…yet another reason not to go to the supermarket. Except to buy the raw almonds, of course!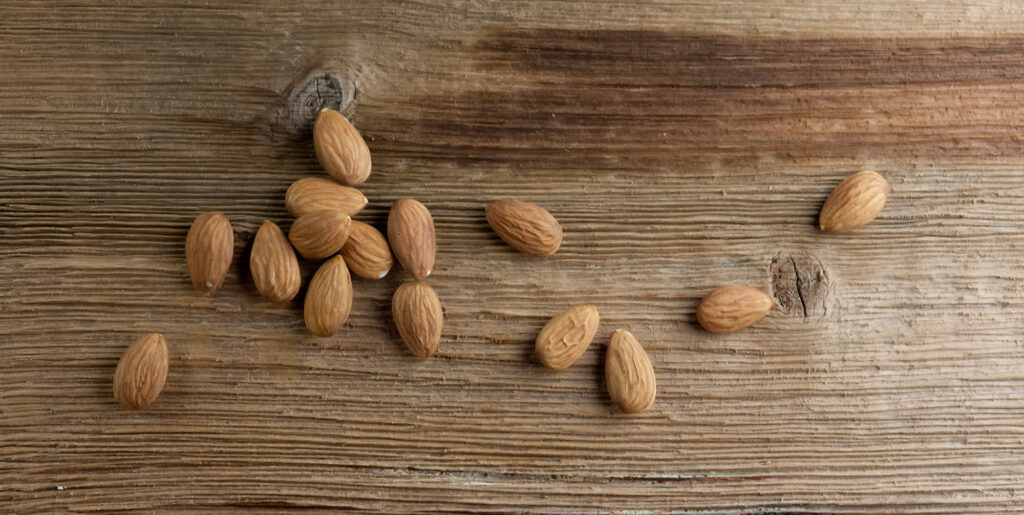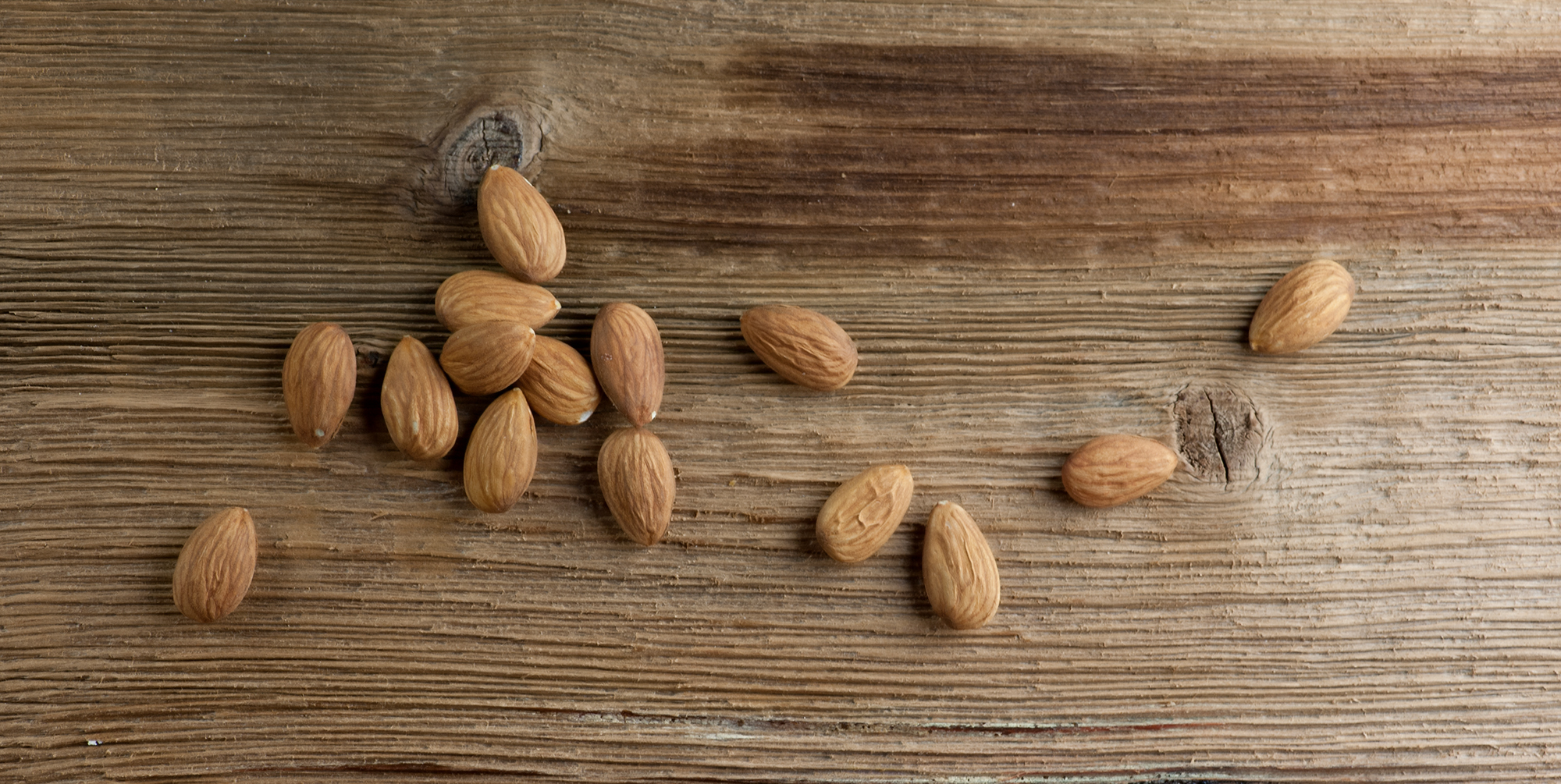 Last but not least and totally unrelated, guess what other incredibly exciting thing happened here last night?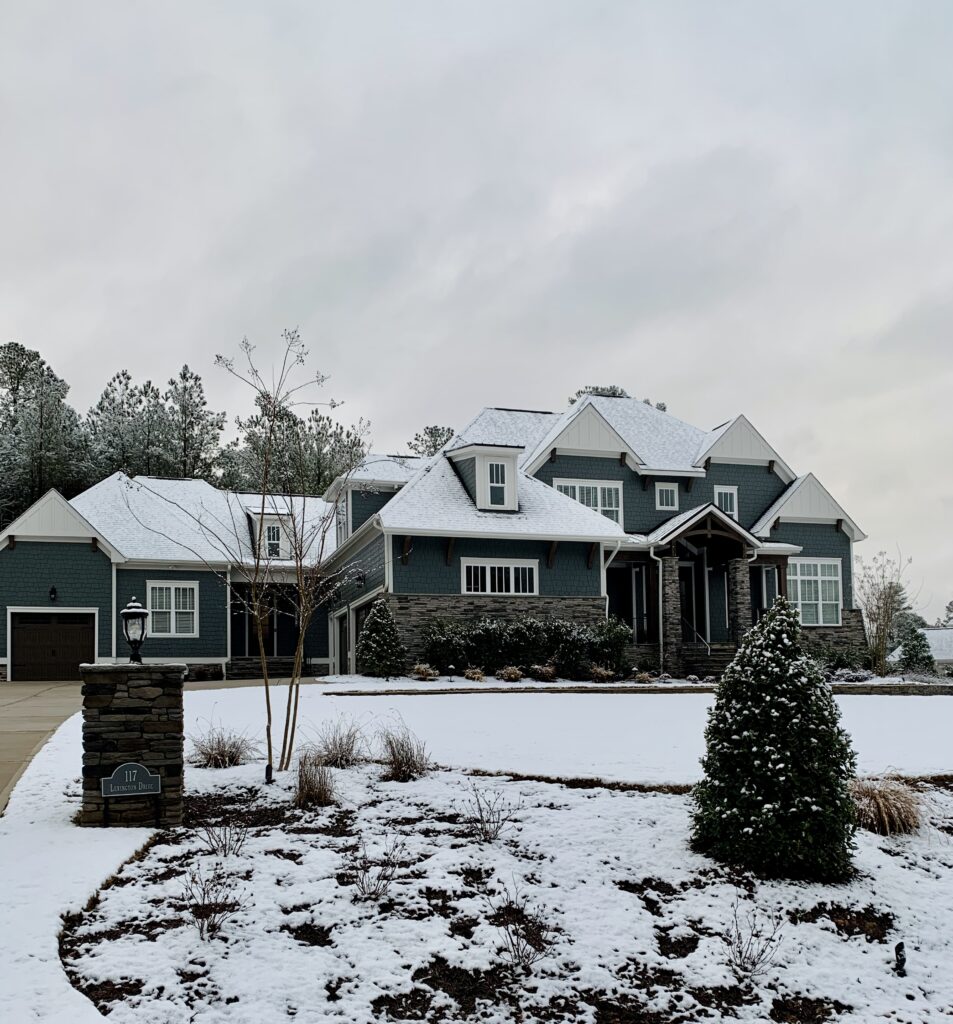 SNOW IN THE CAROLINAS! Now I really do feel at home.
Print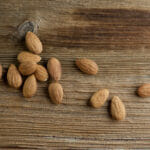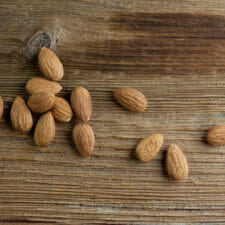 Homemade Almond Milk
---
Author:

Prep Time:

5 minutes

Cook Time:

0 minutes

Total Time:

5 minutes

Yield:

1 quart

1

x
Category:

Staples

Method:

No Cook

Cuisine:

American

Diet:

Vegetarian
Description
Making your own homemade almond milk is ridiculously easy with this simple recipe! All you need are almonds and water.
---
Ingredients
2 cups

raw almonds

6 cups

water
---
Instructions
Soak the almonds in water overnight. Pour them into a strainer and rinse them off.
Put the almonds and 6 cups water in a sturdy blender and blend on the highest setting for 2 minutes.
Line a bowl with cheesecloth, making sure the cheesecloth drapes over the edges. Pour the almond puree through the cheesecloth, gathering up the ends of the cheesecloth to make a little bag. Squeeze all the liquid out of the puree into the bowl.
Transfer the almond milk to a pitcher and refrigerate until ready to use.
Notes
You can flavor your almond milk with a little cinnamon or vanilla if you like – add about 1/2 teaspoon to the blender before you puree.
Need to add something to your kitchen equipment to make this recipe? Below are some of the items we used in the Framed Cooks kitchen to help cook this up. These are affiliate links to things we use and love, which helps to pay for all that bacon I keep buying!
Equipment We Used For This Recipe
Updated (and made even more delicious!) from a previously published Framed Cooks post!