Skip the mayo and bring on the avocado with this fast and easy recipe for guacamole tuna salad! It's a perfect brunch or lunch treat.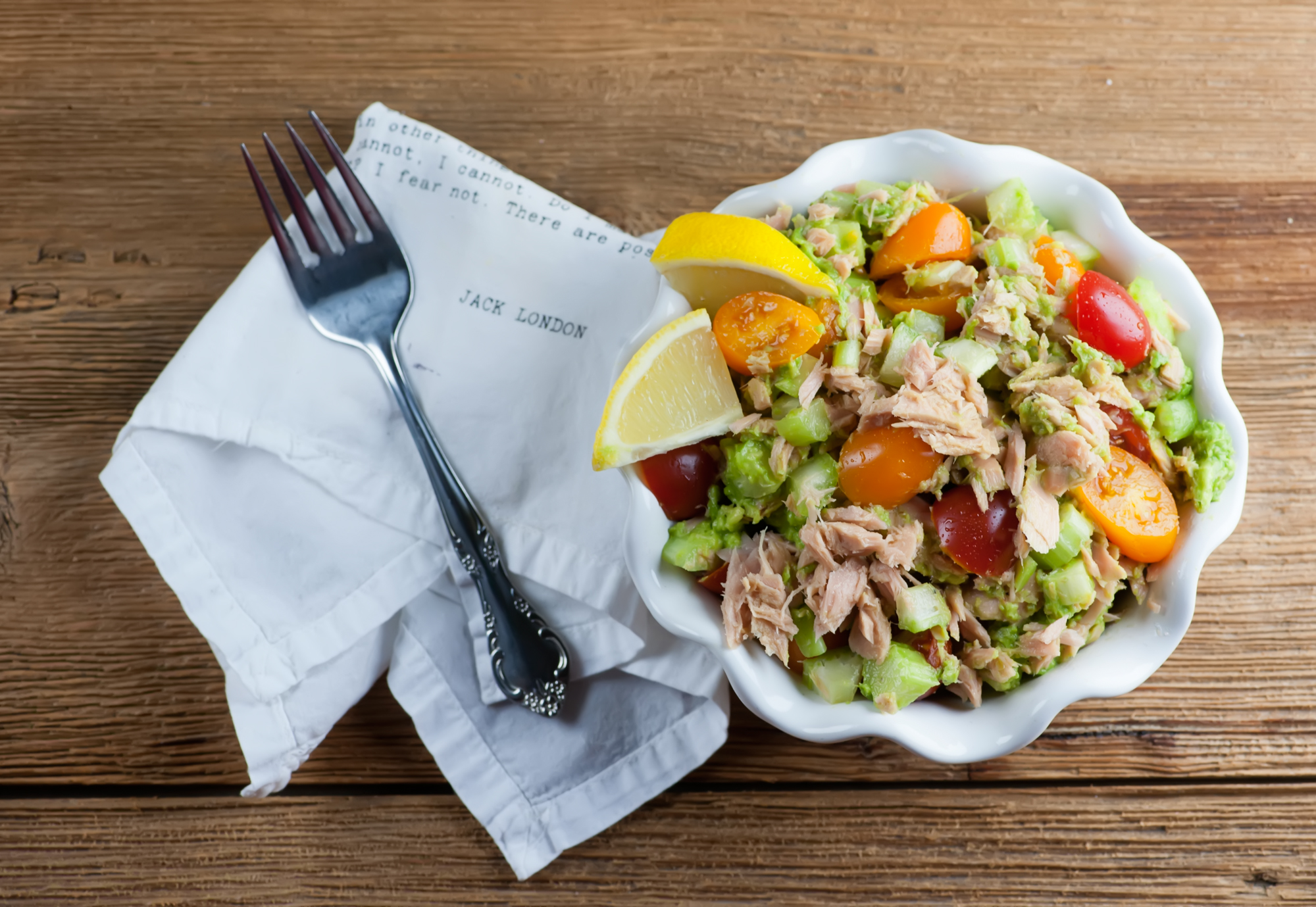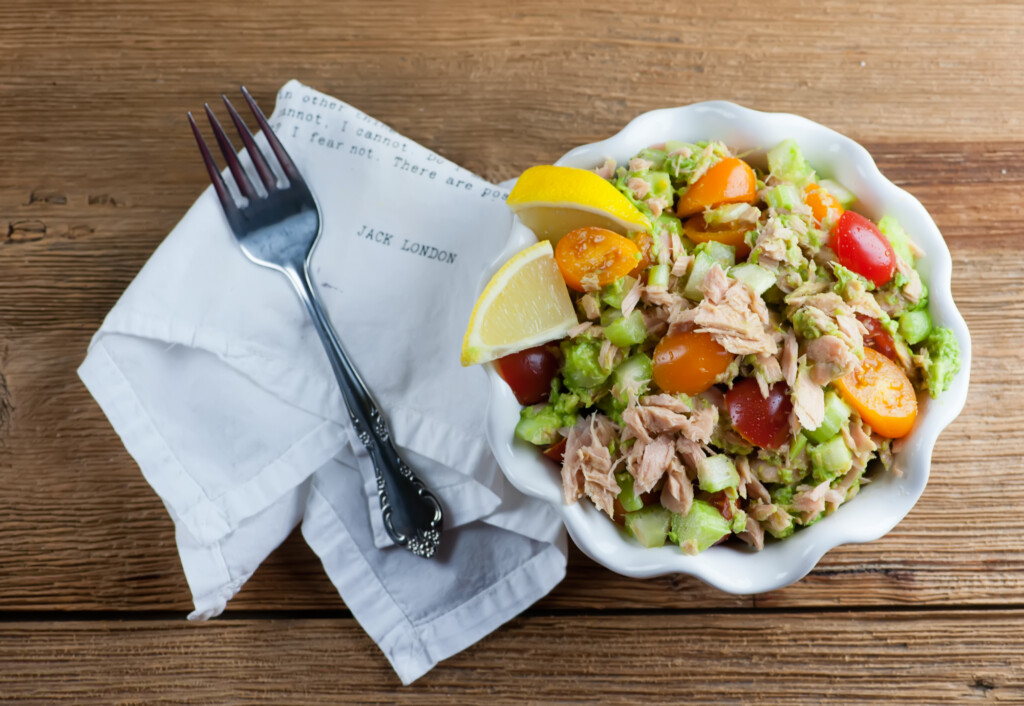 I know we are all getting so good at cooking with things that are in our pantry, and one of the things that is always in my pantry? Tuna fish!
I have a whole bunch of canned/bottled tuna recipes in my repertoire….everything from cauliflower tuna salad to Mexican tuna salad to tuna Nicoise salad.
But currently I am crushing on this guacamole tuna salad that swaps out the mayo for creamy, dreamy avocado and adds in some lemon juice and cherry tomatoes for that guacamole vibe.
Guacamole is one of my go-to comfort foods, and goodness knows we can all use a little more comfort these days. I'm trying really hard to work all kinds of comfort into anyplace I can.
Including picking bunches of daffodils from my mama's back yard, and blowing her kisses from a super safe distance…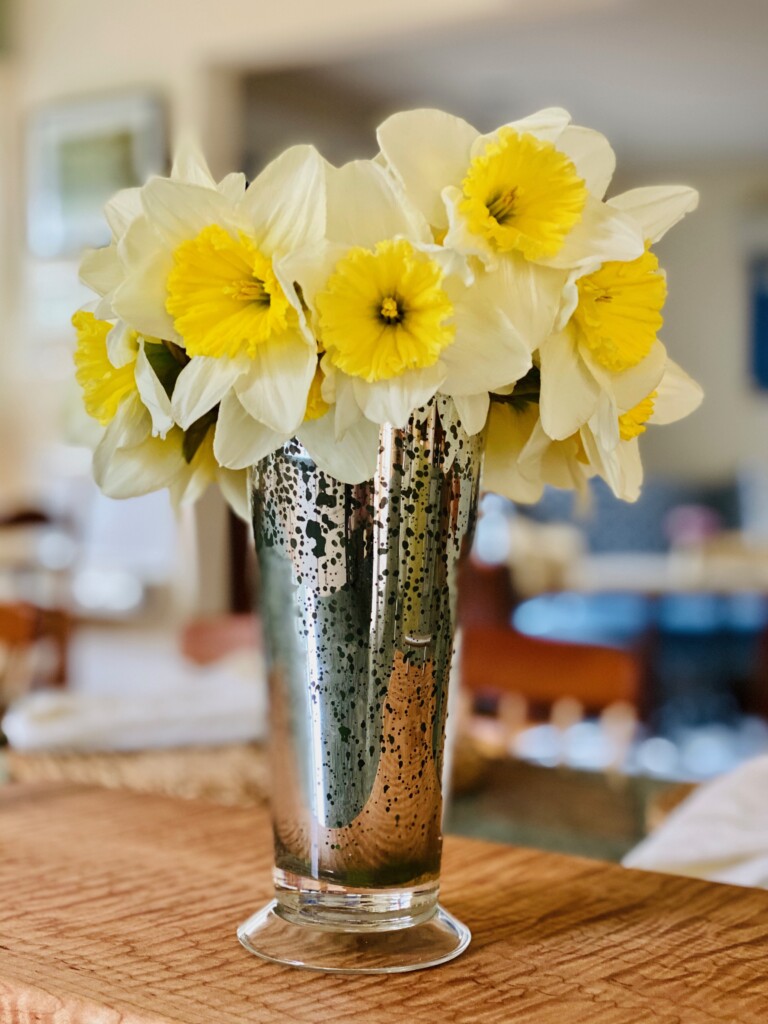 Including taking long warm baths (please excuse my wonky looking feet and toes)…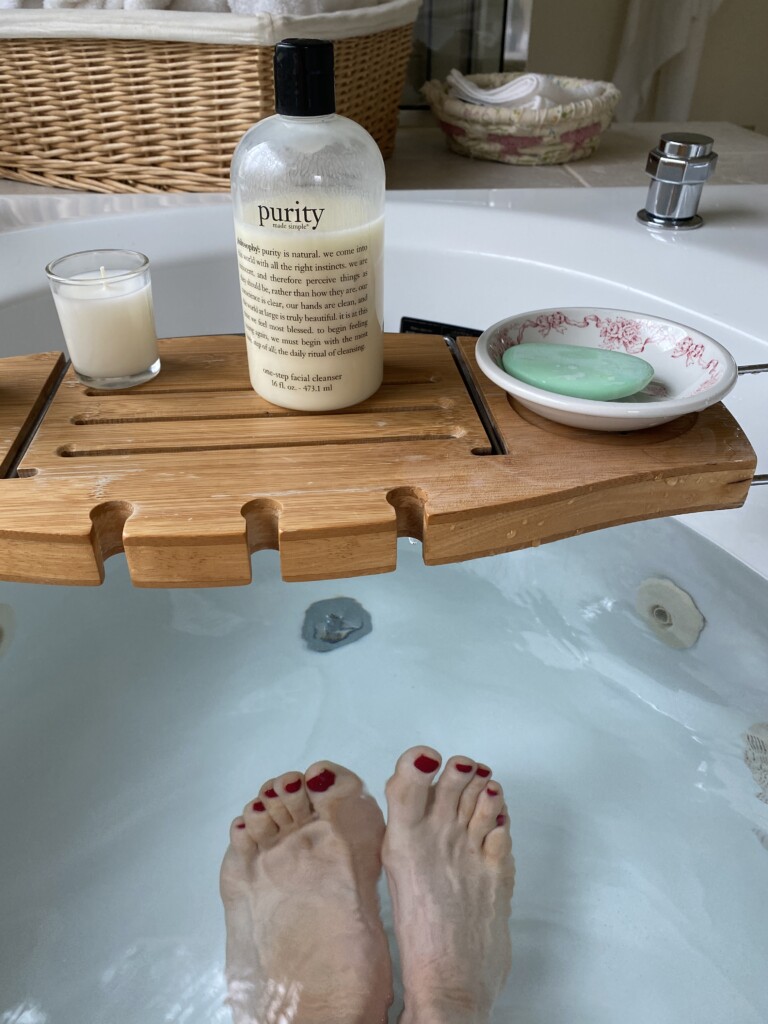 …including supporting our every Friday night pizza joint by buying take-out from them and leaving the usual tip we would have given the bartender…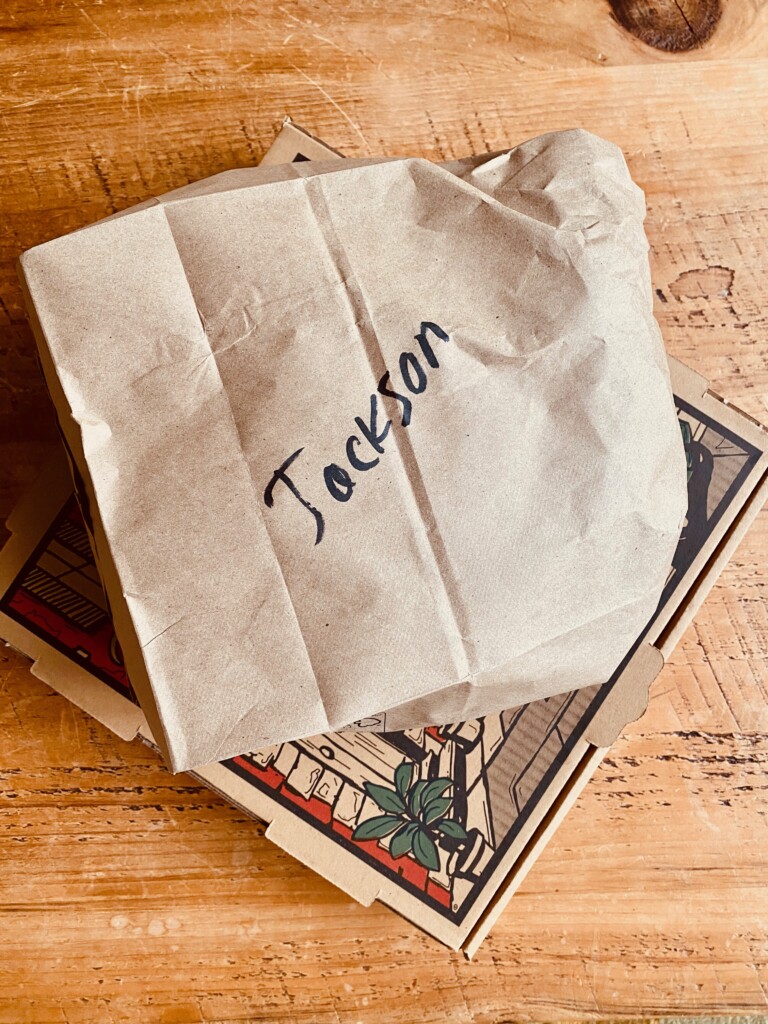 …and keeping in FaceTime/texting/phone call touch with all our nearest and dearest. It's the best comfort to hear their voices.
And for me, cooking is one of my best comforts, even if it is only whipping together a simple guacamole tuna salad for the Southern husband and myself.
Here's how you make guacamole tuna salad!
Open up that can or jar of tuna, dump it into a mixing bowl and use two forks to pull it into flakes.
(Side note: I use oil-packed tuna because it has SO much more flavor, and I don't drain it first. But this recipe will work fine with water packed tuna – do drain that if you are going that way – or drained oil-packed tuna.)
Now peel and pit an avocado, scoop out the insides and smoosh it up with those forks. Add some lemon juice and smoosh again.
Now, if you live with someone who doesn't like different ingredients TOUCHING, you can serve it up like this, with the ingredients in sections…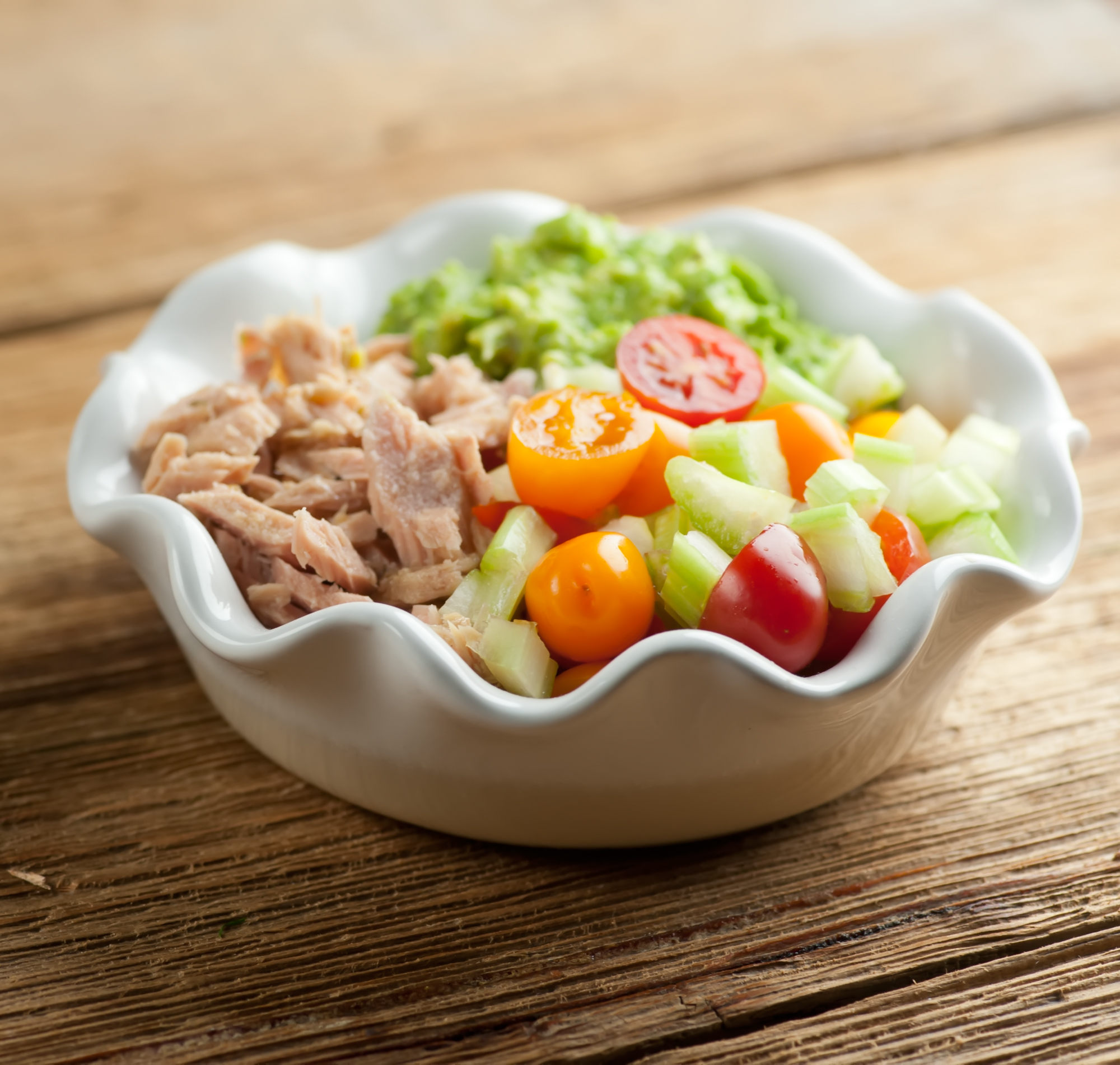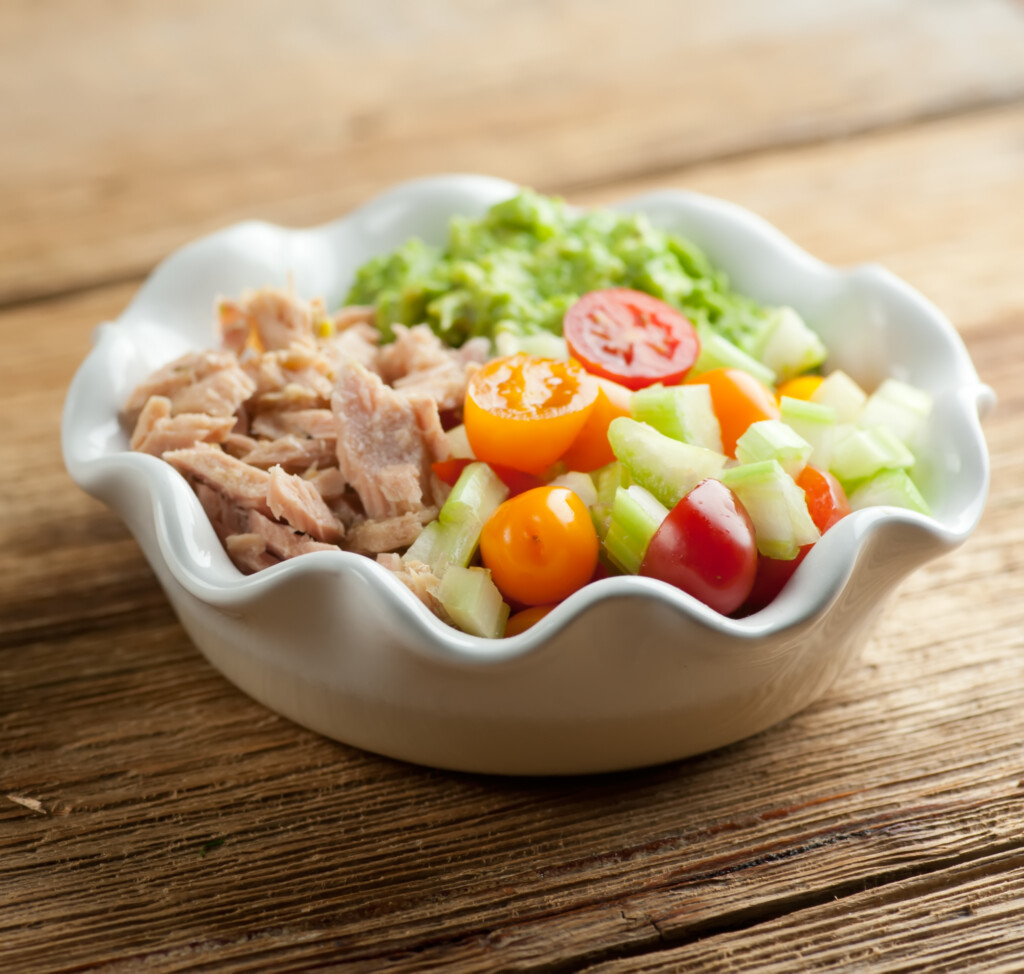 I like to mix it all together the way you do with regular tuna salad, tossing in some cherry tomatoes and celery.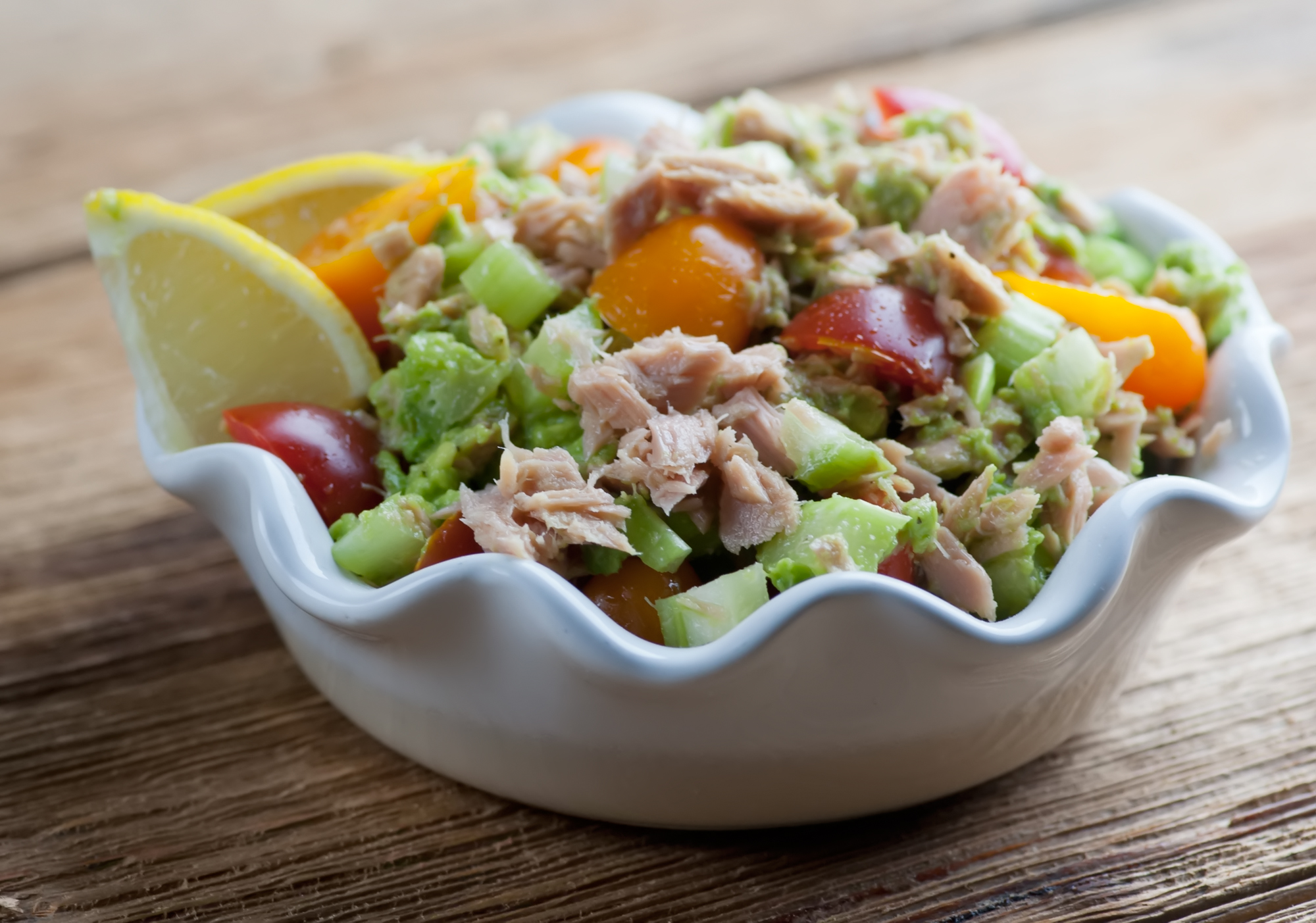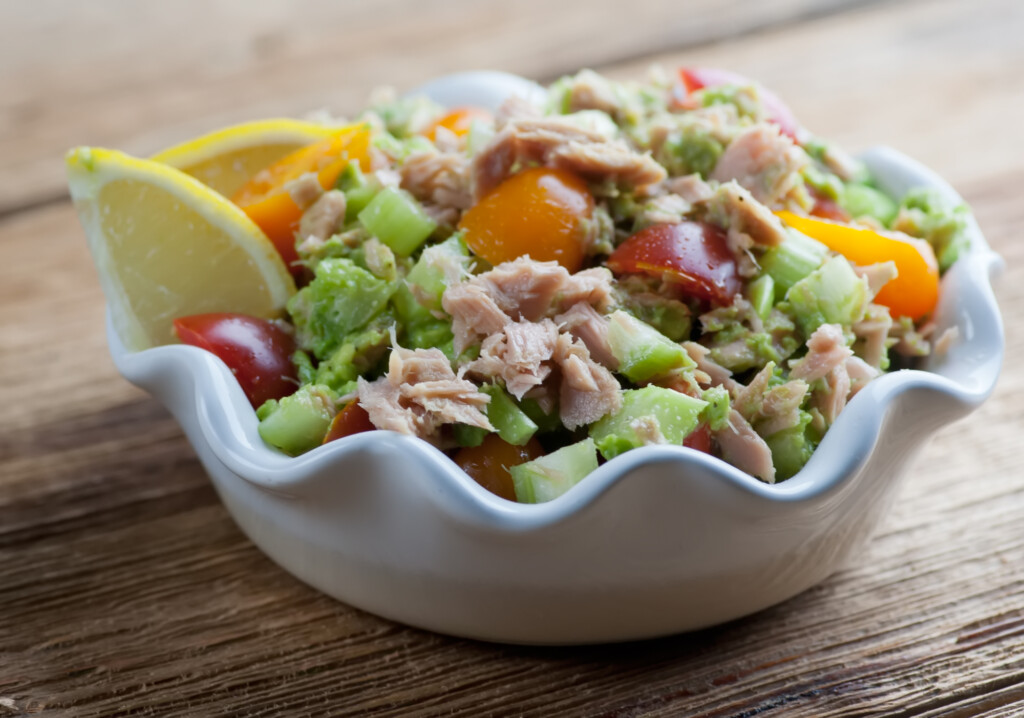 YUM.
More tips for making guacamole tuna salad!
Does it matter what kind of tuna I use?
Any kind of canned tuna will work, but if I run across any of the fancy kind in the glass jars (usually next to the cans) I will go for that. It's more expensive, but it's the best tuna I know, so treat yourself every now and then!
How do I know if an avocado is ripe?
Ah, The Age Old Avocado Mystery! You want one that is just a little soft when you press on it, and if you pull off the tiny stem at the top it should be green underneath. If your avocado choices are all rock hard, buy them and let them sit on the counter for a day or two. And, if you have a nicely ripe avocado but aren't ready to use it, pop it in the fridge – that will majorly slow down too much ripening.
Can I use pre-made guacamole for this recipe?
You can! Stir it in by the tablespoon until the salad is dressed the way you like it. Most pre-made guac has a little spice in it, so just keep that extra flavor in mind.
Last but not least, how are you doing these days? What are you cooking/baking/watching/reading/doing for comfort?
Tell me in the comments, and let's take care of each other.
XOXO!
Want to round out your meal? This recipe pairs well with...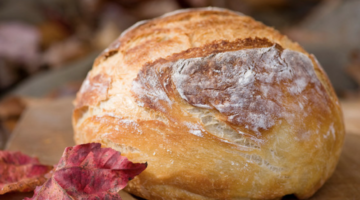 Almost No Knead Bread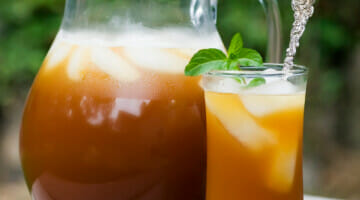 Lemonade Mint Iced Tea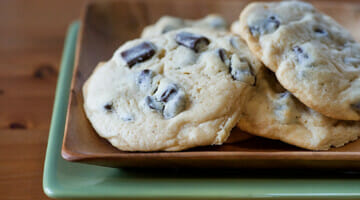 Blue Dory Cookies
Print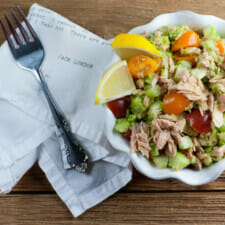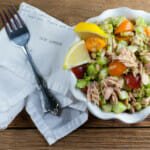 Guacamole Tuna Salad
---
Author:

Prep Time:

10 minutes

Cook Time:

0 minutes

Total Time:

10 minutes

Yield:

2

1

x
Category:

Lunch

Method:

No Cook

Cuisine:

American

Diet:

Low Calorie
Description
Skip the mayo and bring on the avocado with this fast and easy recipe for guacamole tuna salad! It's a perfect brunch or lunch treat.
---
Ingredients
One

7 ounce

can or jar of tuna (preferably packed in oil)
One avocado
Juice from

1

lemon

2

stalks of celery, sliced

1 cup

cherry tomatoes, cut in half
---
Instructions
Put tuna in mixing bowl and flake into pieces with two forks.
Peel and pit the avocado and mash the insides until thoroughly mashed. Add lemon juice and stir until mixed.
Add avocado and celery to tuna and stir until mixed through. Add cherry tomatoes and a grinding of fresh pepper and mix again.
Divide among plates (or put onto bread if you are making sandwiches) and serve!