This easy, zesty recipe for Dorito chicken casserole is a kid-friendly supper that will have everyone asking for seconds!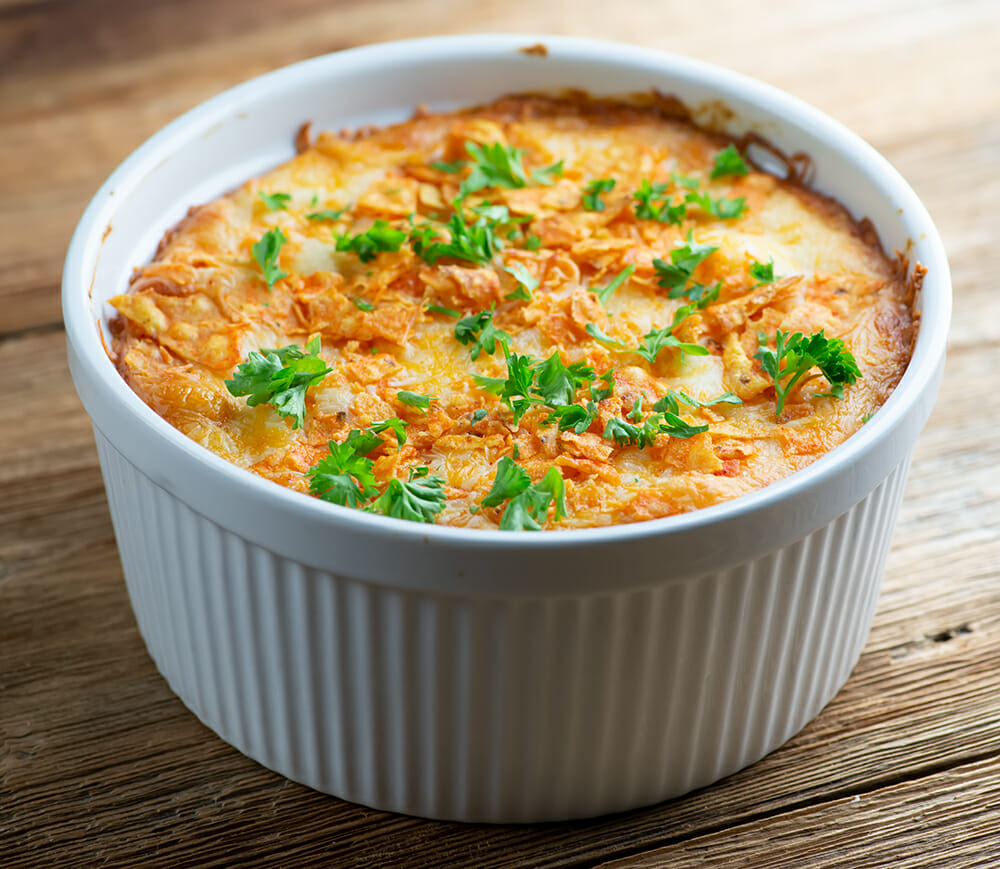 Okay, so I would like to go on the record as saying that sometimes I make my own ricotta cheese, and my own butter, and my own applesauce, and I give it the good old college try in terms of making a decent amount of healthy suppers for the family.
And then sometimes I feel like this, and I make Dorito Chicken Casserole because it is SO easy and SO scrumptious…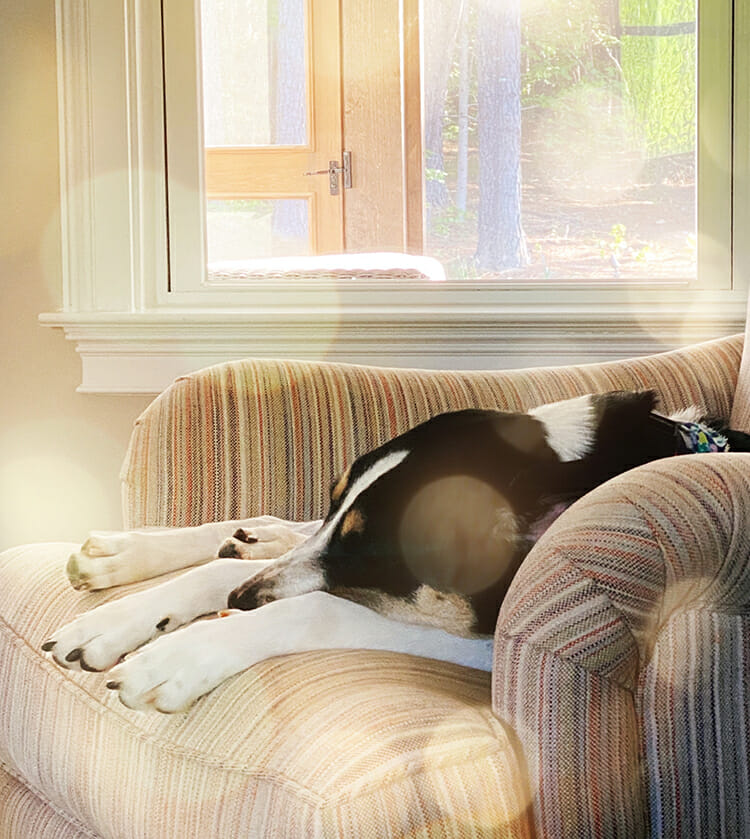 …and I promise you that nobody in your house is going to object to a chicken supper made with Doritos. And there's nothing like a good easy casserole that they KNOW everyone is going to eat, right?
(Side note: when I was working on the pictures for this recipe this morning, I asked the Southern husband if he remembered when I first wrote this recipe, and he got all misty-eyed and said "Oh yeah, I love Doritos." Which made me think if things get really crazy I can just hand him a bag and he will almost as happy. ALMOST.)
This easy peasy supper is a great way to use up leftover chicken (and if you are me, that inevitable jar of leftover salsa in my fridge). If you don't have leftover chicken, a rotisserie chicken from your supermarket will work just fine.
Here's how you make Dorito Chicken Casserole
All you do is mix up that chicken and salsa with some shredded cheese, a little milk, a can of cream of chicken soup (hey, in for a penny, in for a pound) and some taco seasoning.
Now sprinkle a handful of crushed up Nacho Cheese Doritos on the bottom of a casserole pan. Spoon half the chicken mixture on top. More Doritos. More chicken mixture. More cheese. More Doritos.
Now pop it all in the oven, and if you want to have a margarita while it is baking, I would understand.
30 minutes later, you are going have a table full of happy diners…even if you DO insist that they have some salad on the side.
TIPS FOR MAKING DORITO CHICKEN CASSEROLE!
Do I have to use Nacho Cheese Doritos?
Well, no…you can use whatever tortilla chip that catches your fancy. We like the cheese variety in this casserole because it gives a little extra sassy cheesy flavor…but you be you. I see you, Cool Ranch lovers!
How do I crush the Doritos?
Put a folded dishtowel on your counter, and put your chips in a plastic bag and close it up. Now either use a meat tenderizer mallet or a rolling pin (a can of tomatoes works too!) and gently whack the bag until you have crumbs – I go for about 1/4 inch pieces. Roughly. Very roughly. :)
How do I shred chicken?
In our house, the Southern husband puts cooked chicken pieces on a cutting board, gets out his handy Bear Paws Shredder Claws and pulls the chicken apart into pieces (you can do the same thing with two forks). But some of the best people I know swear by putting cooked chicken in a mixing bowl and shredding it with their hand mixer.
We like to add a little sour cream and chopped scallions or parsley to our chicken dinner, and if you are a cilantro person that would work too. I think. I am most definitely NOT a cilantro person.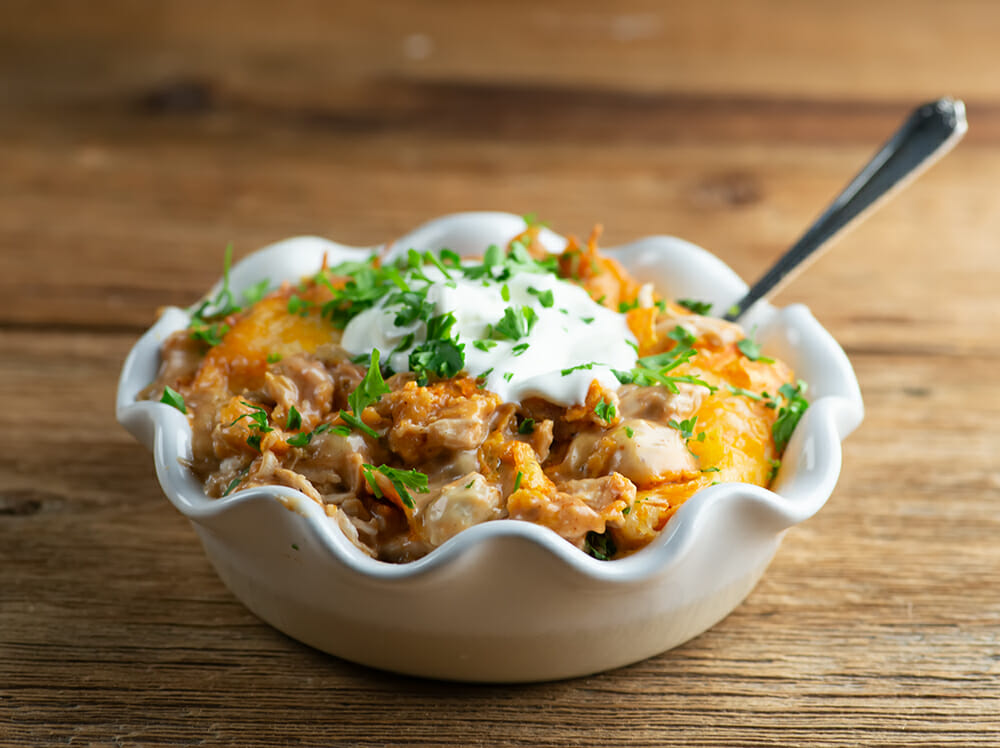 And if there are any leftover Doritos in the bag, remember that the cook gets first dibs!
OTHER SPICY NAUGHTY RECIPES THAT WE MAKE EVERY NOW AND THEN!
Want to round out your meal? This recipe pairs well with...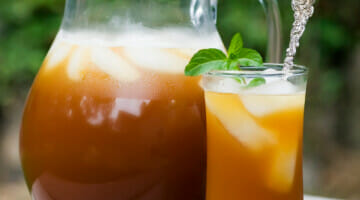 Lemonade Mint Iced Tea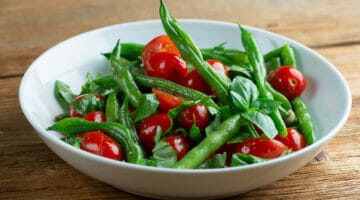 Cherry Tomato Green Bean Salad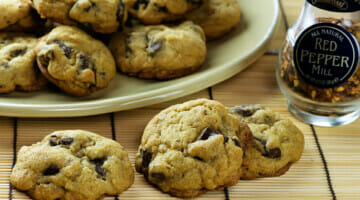 Mexican Chocolate Chip Cookies
Print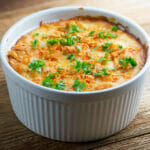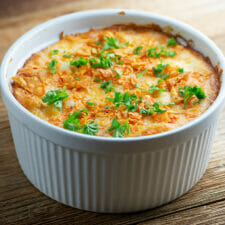 Dorito Chicken Casserole
---
Author:

Prep Time:

15 minutes

Cooling Time:

5 minutes

Cook Time:

30 minutes

Total Time:

50 minutes

Yield:

4

1

x
Category:

Dinner

Method:

Oven

Cuisine:

American
Description
This easy, zesty recipe for Dorito chicken casserole is a kid-friendly supper that will have everyone asking for seconds!
---
Ingredients
2 cups

cooked chicken, shredded into bite sized pieces

2 cups

shredded cheddar cheese

1

10 ounce can cream of chicken soup

½ cup

milk

1 cup

salsa

1 tablespoon

taco seasoning

2 cups

crushed Nacho Cheese Doritos

4

scallions, chopped
Sour cream for garnish
---
Instructions
Preheat oven to 350 and spray a 2 quart casserole dish with cooking spray.
Put the chicken, 1 cup of the cheese, soup, milk, salsa and taco seasoning into a mixing bowl and stir until everything is mixed together.
Crush the Doritos into little pieces and spread half of them along the bottom of the casserole. Add half of the chicken mixture, then most of the rest of the Doritos, then the rest of the chicken mixture.
Scatter the rest of the cheese over the top of the casserole, and garnish with the rest of the Doritos.
Pop it all in the oven and bake for 30 minutes.
Let it cool for about 5 minutes, then scoop it out into bowls. Garnish with chopped scallions and a little sour cream and serve!
Notes
Need to add something to your kitchen equipment to make this recipe? Below are some of the items we used in the Framed Cooks kitchen to help cook this up. These are affiliate links to things we use and love, which helps to pay for all that bacon I keep buying!
Equipment We Used For This Recipe