This easy recipe for baked shrimp with cheese grits takes this classic Southern supper and makes it even more delicious with two kinds of cheese! Down home comfort food to the max.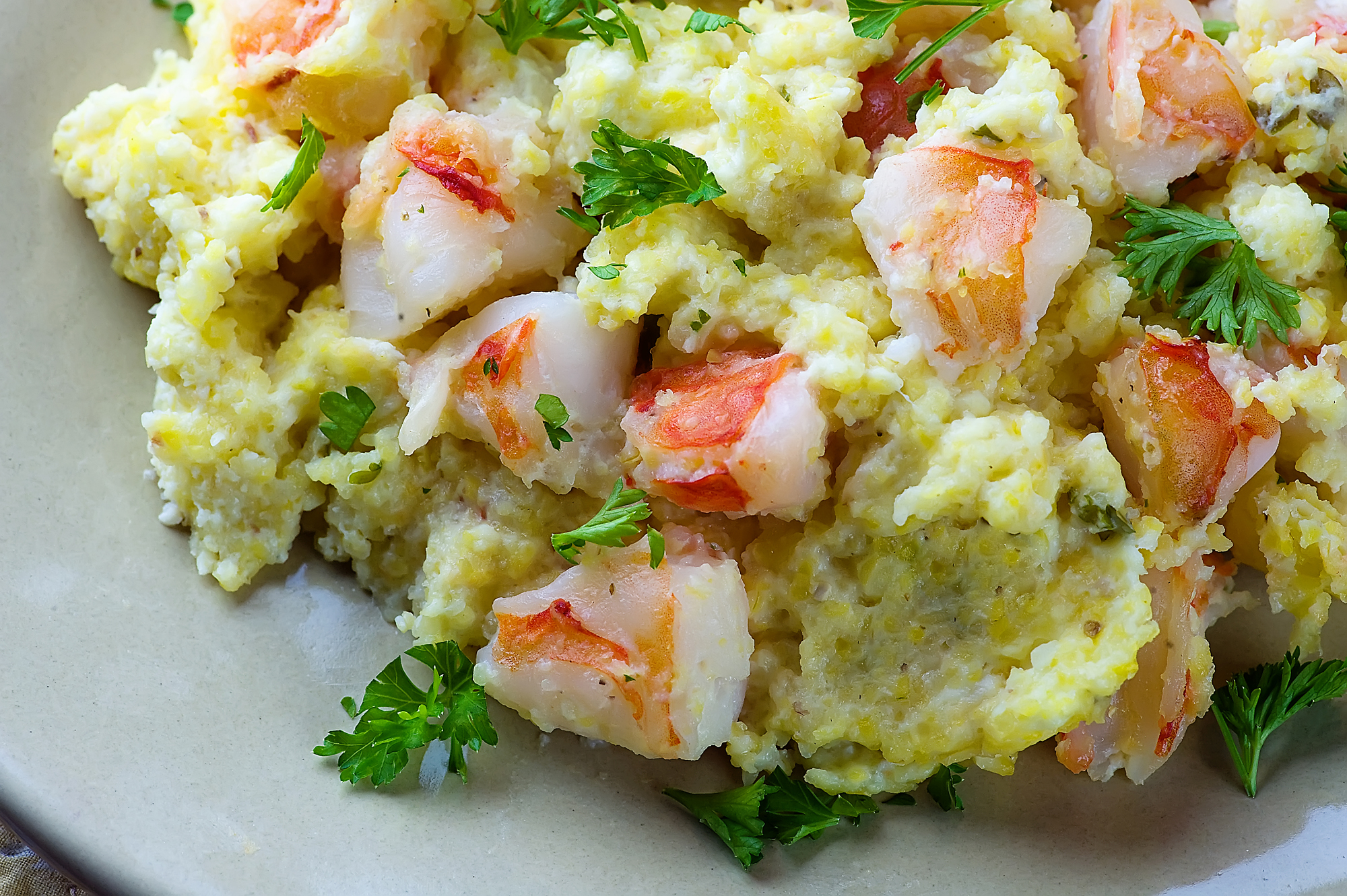 Having been married to a Southern man for decades, grits are pretty much business as usual in my kitchen. We like 'em plain. We like 'em with cheese. We like 'em for breakfast, lunch and dinner.
For AGES, the Southern daughter would see the grits coming out of the freezer (Yes, my Yankee friends, grits should be stored in the freezer, especially if you are using the amazing stone-ground kind) and suddenly lose her appetite, but guess what??
Now that she has been living in the South for a good long while, she has learned to love grits. And what's even more miraculous, she has learned to like shrimp!
So now that we are all together in North Carolina, I'm thinking this old favorite recipe of mine is going to be getting some serious air time,
Here are some important things to know about grits!
My all time favorite grits come from the amazing Anson Mills. Love, love, LOVE them. They are a little spendy, but there is a reason they are on restaurant menus everywhere – they are out of this world good.
Grits come out GREAT cooked in the rice cooker, if you have one. And lately, I've also been making them in the Instant Pot.

Make sure you salt them up good, and I love a good shake of pepper in mine too. Grits without salt are like a day without sunshine.

Store them in the freezer in a ziplock bag. They will keep fresh so much better this way,

There is no such thing as too much whisking when you are adding the grits to the liquid. Whisk whisk whisk or you will have lumps lumps lumps.

All of the following are sheer heaven when added to a pot of hot cooked grits: cream cheese, butter, shredded cheddar, shredded parmesan, a few shakes of Tabasco sauce, any chopped up fresh herbs you have on hand, chopped up bacon…or all of the above. And if you want to cry with happiness, poach an egg, drop it into the center of your bowl of cheesed up grits, cut into it with your fork so that the egg melts into the grits, and thank your lucky stars to be alive.
Okay, now that I have gotten all that off my chest, let me tell you about this nice little number. I come up with shrimp and grits recipes the same way I come up with macaroni and cheese recipes, which is often and in sometimes offbeat ways.
But this particular one is maybe my current favorite. Easy as easy can be, and the perfect combo of grits, cheese and succulent little pieces of shrimp.
Unlike many of my grits recipes, this one finishes up in the oven, which gives you a few minutes to make a quick little salad on the side — I chopped up some cherry tomatoes and tossed them with the extra chopped parsley I had from the grits recipe along with some nice olive oil, a little blueberry balsamic vinegar and some coarse salt and pepper.
Yum yum yum.
Here's how you make shrimp with cheese grits!
Preheat oven to 375 and then pour some milk and chicken broth in saucepan and heat it up until it is boil. Add your grits to the saucepan in steady stream, whisking whisking whisking all the while. Add a nice pinch of salt.
Now turn down the heat and let them simmer, stirring every once in a while until they get thick. Stir until grits thicken. This can take anywhere from 5 to 45 minutes, depending on your grits. The good ones are going to take longer, but they will be worth the wait!
Once your grits have thickened up, it is time for the cheese! Most cheese grits are made with cheddar, but I like cream cheese and Parmesan and butter – stir all that in until everything is melted, and then stir in some parsley, some lemon juice, some beaten egg and of course the shrimp!
Spoon all that gloriousness into a casserole and pop it in the oven for about 25 minutes. When it comes out, the shrimp will be tender and the grits will be a wonderment of cheesy deliciousness.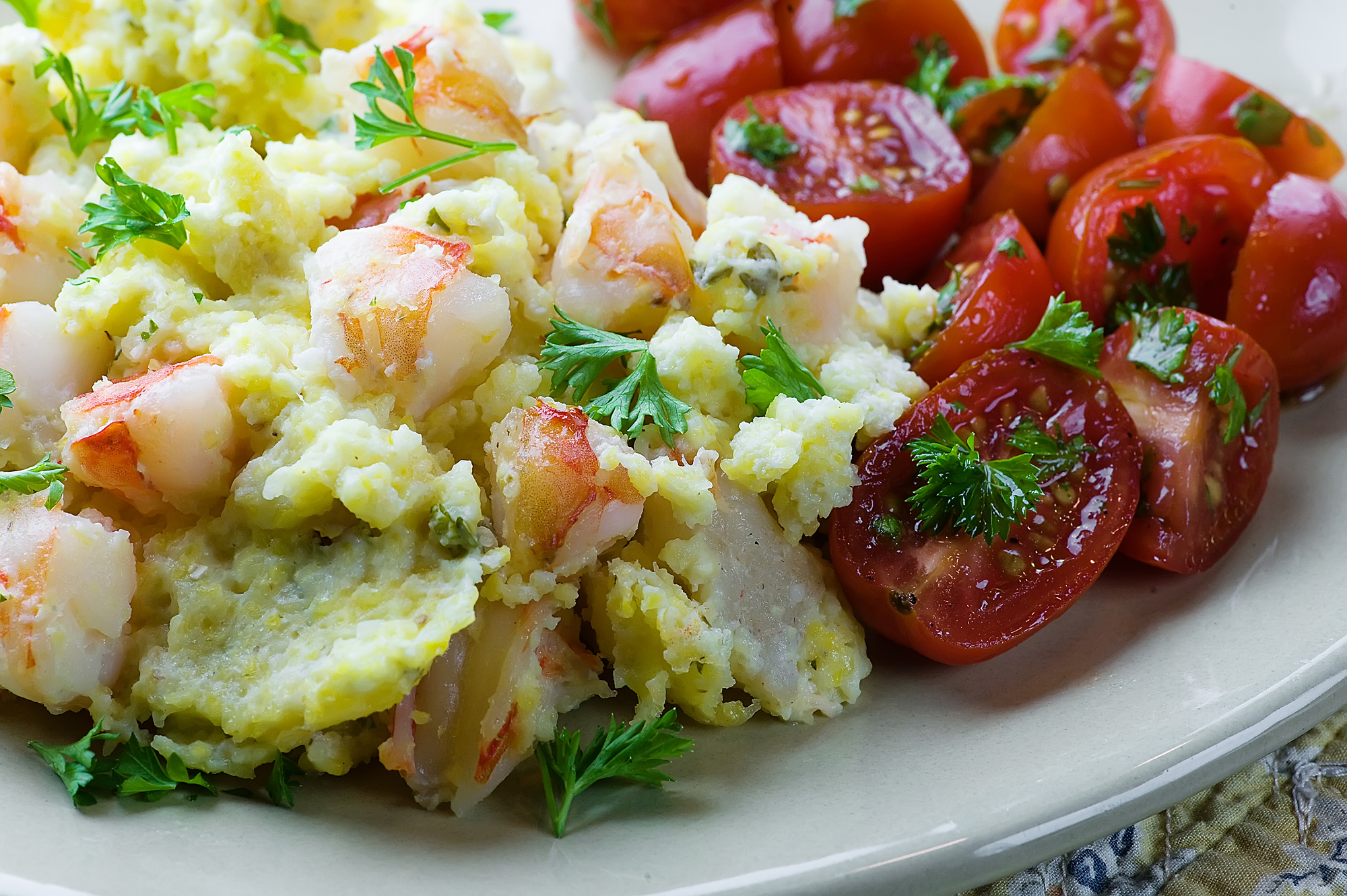 So there you have it…grits, the 1,432,764th reason I am head over heels in love with my Southern husband.
Want to round out your meal? This recipe pairs well with...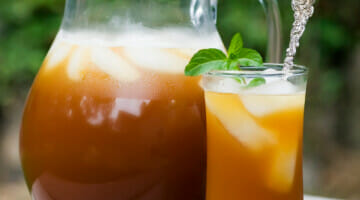 Lemonade Mint Iced Tea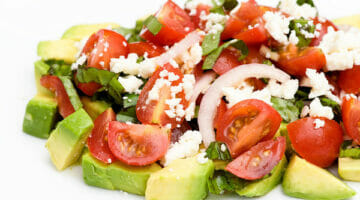 Tomato Avocado Salad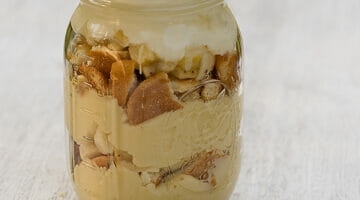 Banana Pudding
Print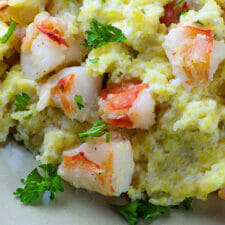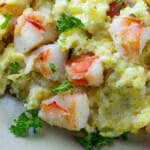 Baked Shrimp with Cheese Grits
---
Author:

Prep Time:

10 minutes

Cook Time:

50 minutes

Total Time:

1 hour

Yield:

4

1

x
Category:

Dinner

Method:

Stovetop, Oven

Cuisine:

Southern

Diet:

Gluten Free
Description
This easy recipe for baked shrimp with cheese grits takes this classic Southern supper and makes it even more delicious with two kinds of cheese!
---
Ingredients
2 cups

milk

3/4 cup

chicken broth

1 cup

uncooked grits

1/4 teaspoon

salt

1/2 cup

shredded Parmesan cheese

2 tablespoons

butter

3 ounces

cream cheese

3 tablespoons

chopped fresh parsley

1 tablespoon

lemon juice

2

large eggs, beaten

1

pound shrimp, peeled and chopped into

1/2

inch pieces
Tabasco sauce
---
Instructions
Preheat oven to 375.
Put milk and broth in saucepan and heat to boiling. Add grits to saucepan in steady stream, whisking constantly. Add salt.
Turn the heat down to a simmer and stir until grits thicken. This can take anywhere from 5 to 50 minutes, depending on your grits – the package will give you a good idea of how long.
When the grits have thickened, add cheeses and butter, stirring until everything is nice and melted.
Stir in parsley, lemon juice, eggs and shrimp. Spoon into greased casserole dish.
Bake until set, about 25 minutes.
Serve with Tabasco sauce.
Notes
Need to add something to your kitchen equipment to make this recipe? Below are some of the items we used in the Framed Cooks kitchen to help cook this up. These are affiliate links to things we use and love, which helps to pay for all that bacon I keep buying (without any extra cost to you)! Thanks for using them to keep our kitchen cooking…xoxo!
Equipment
Updated from a previously published Framed Cooks post!