Our Carolina Dream House is framed! Come on in and see the progress as our North Carolina pine tree forest now has a house on it!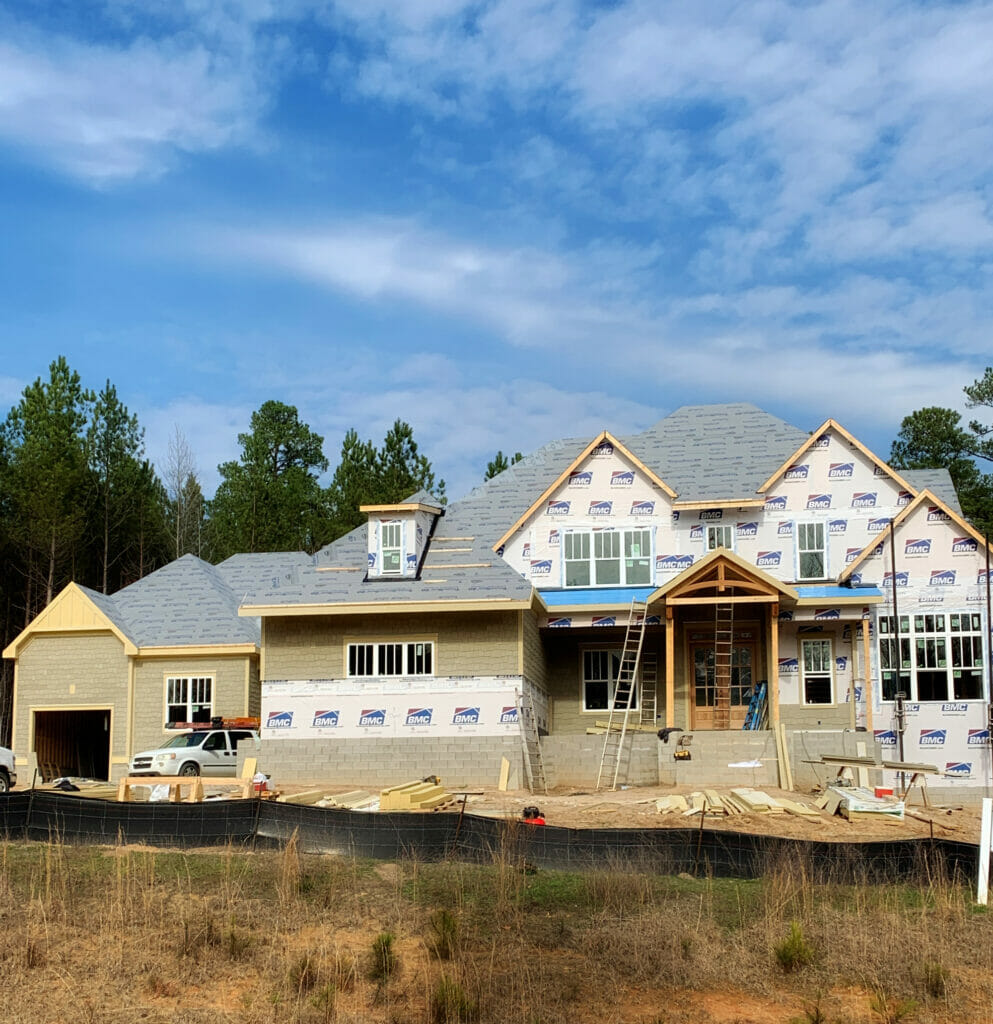 Here I am with the latest on our Carolina Dream House, which is now framed up and ready for the drywall stage! But in the meantime, let me take you on a little tour of what's been happening over the last month or so.
When last we met about the dream house, the foundation was all ready and waiting for a house to keep it company.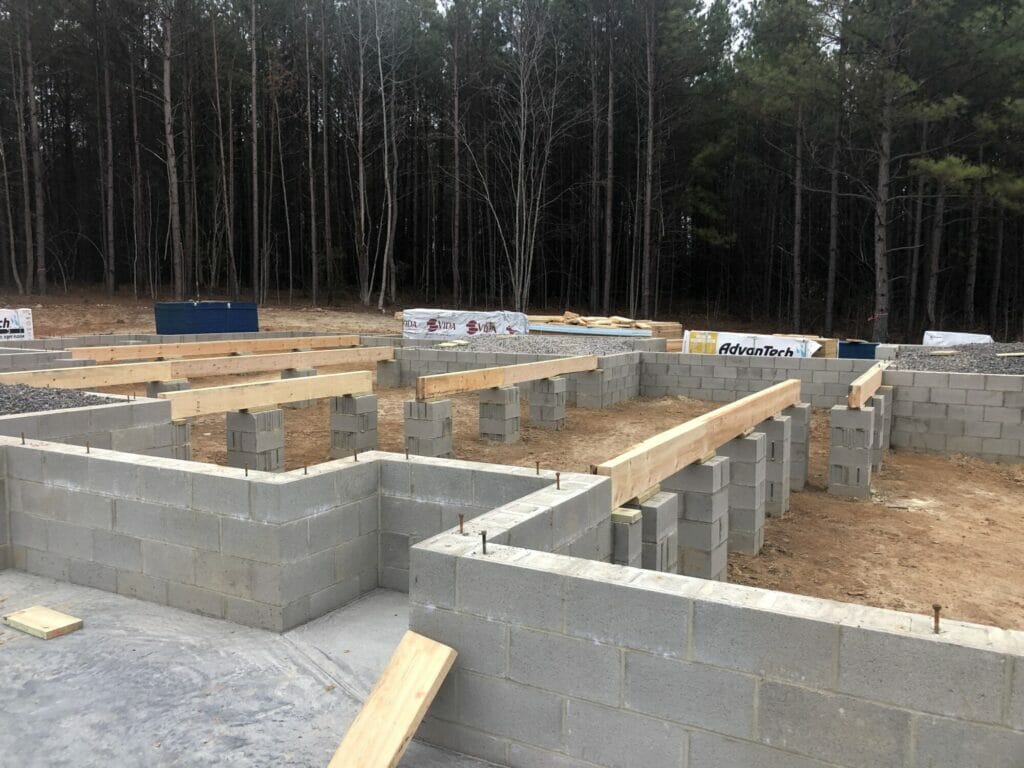 See our Carolina pine forest in the background? It makes me so happy.
And then one day, the wood arrived!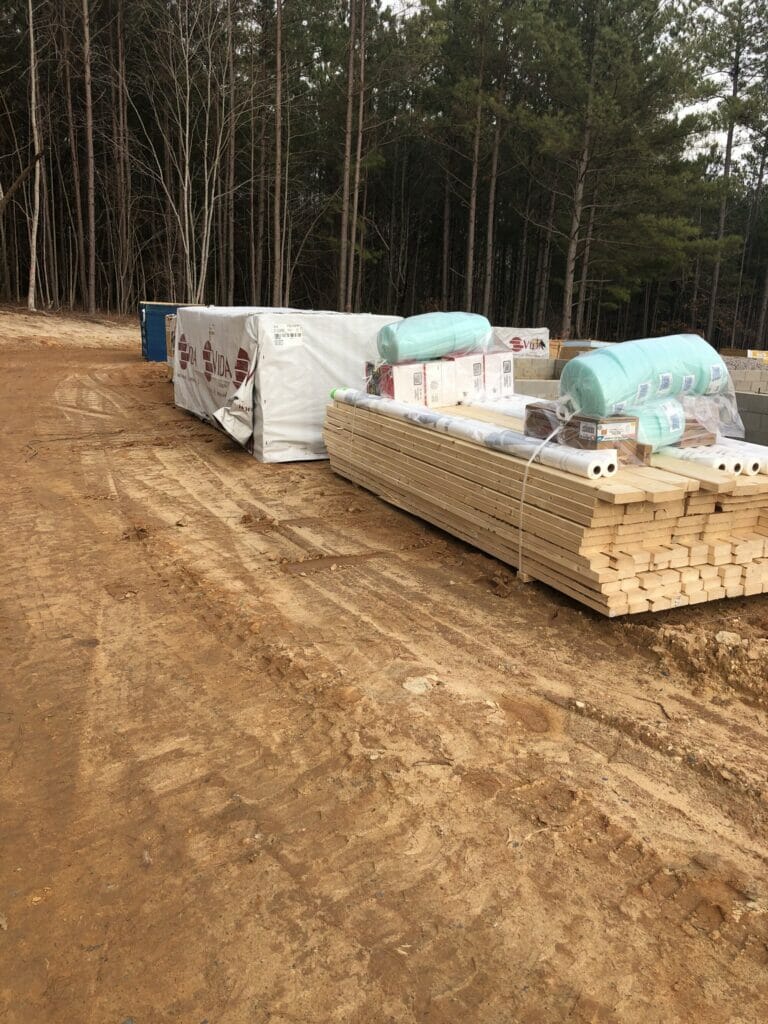 And arrived…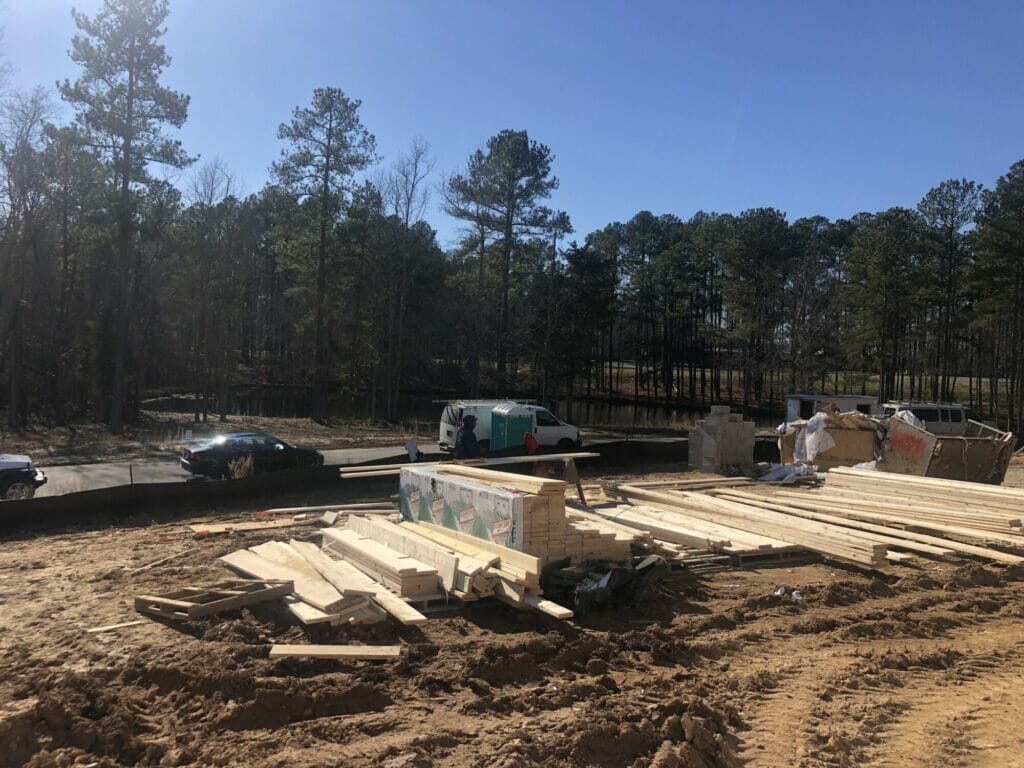 And arrived, and before we knew it, the framing was underway!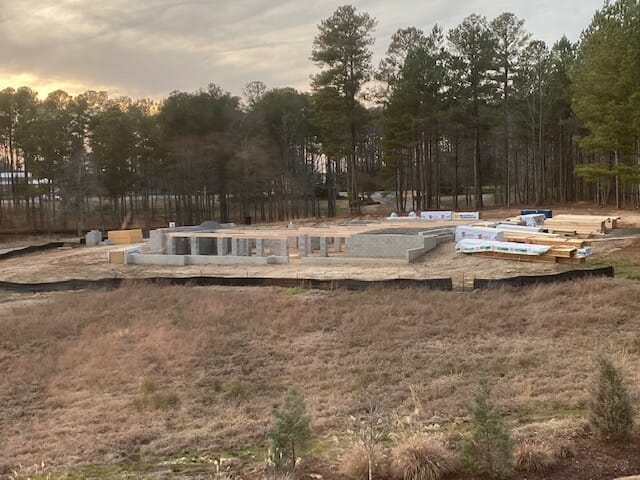 The first floor and the foyer started to rise up!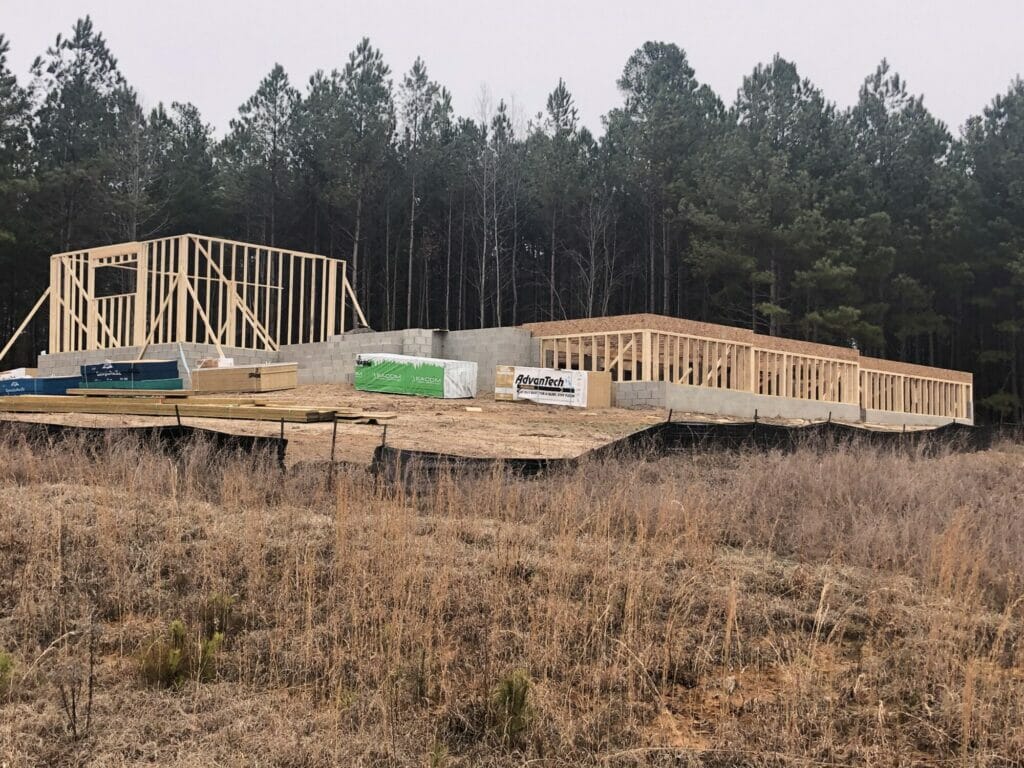 And I have to pause now and say a grateful thank you to all the many folks who are working away on making our house dream come true…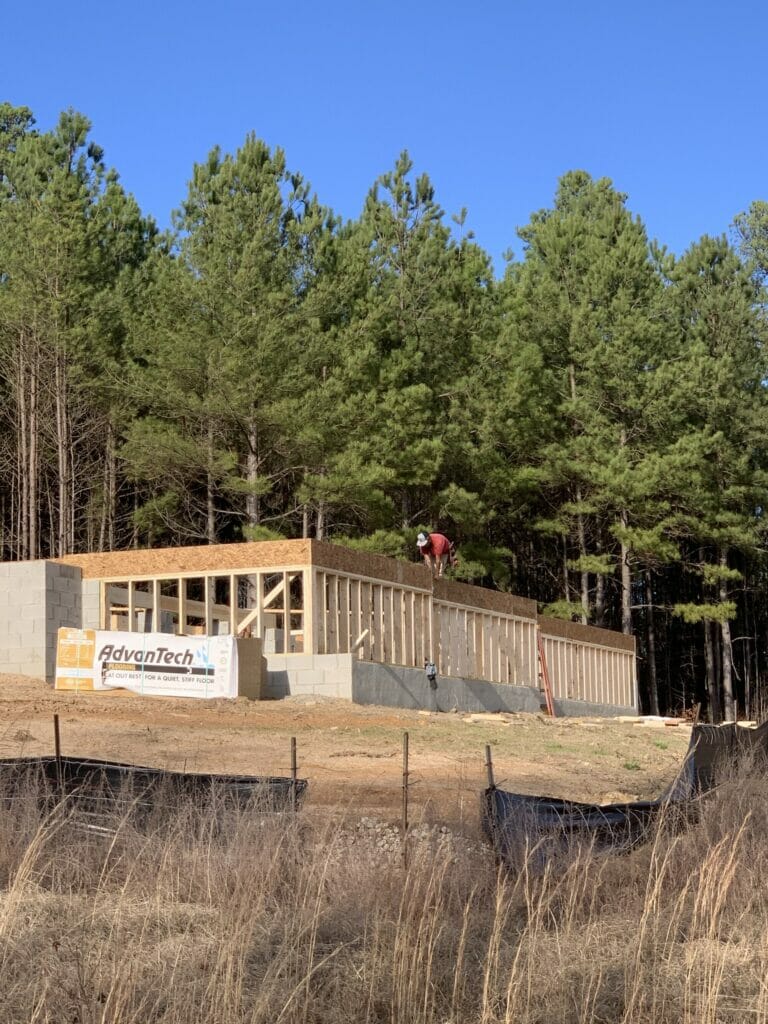 …I know I will never meet most of them since we are so far away from the day to day action, but they are doing such amazing work. Before long, we could see the whole first level of this multigenerational home of ours.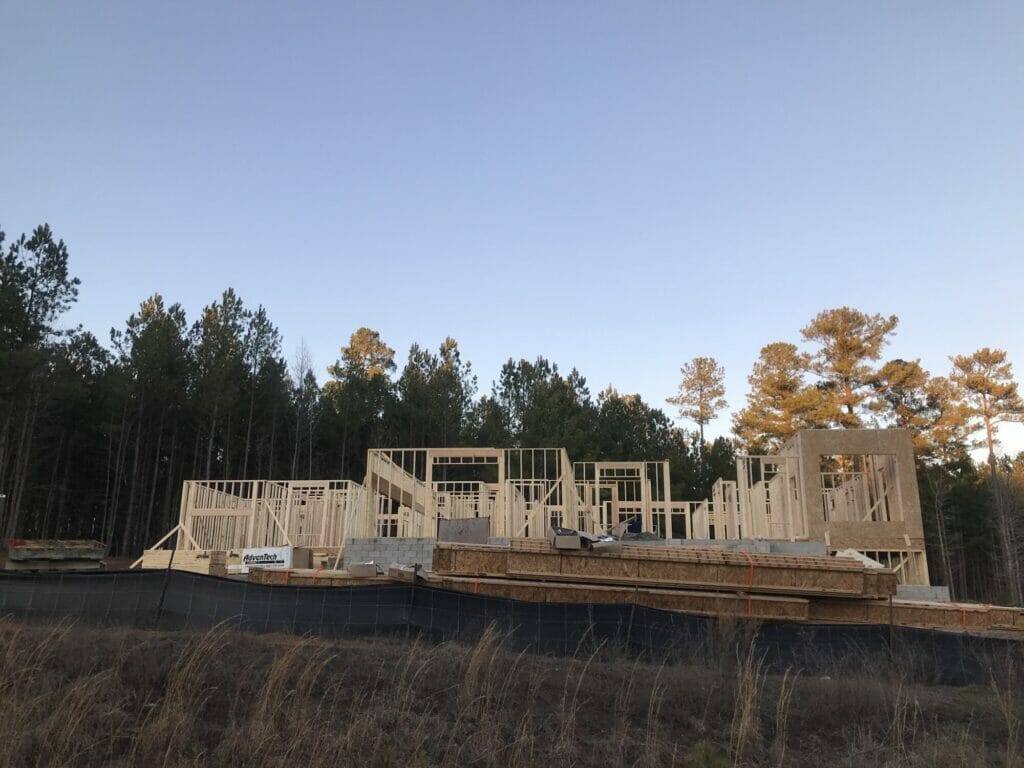 When the white covering started going on, I knew things were rocking and rolling towards the framing finish line!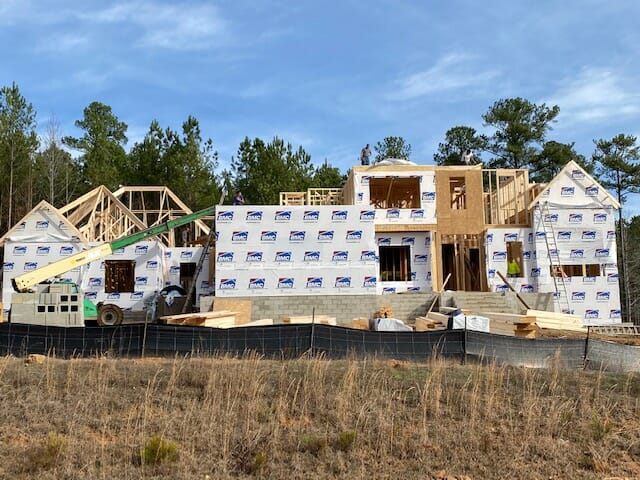 This side view shows a peek at the back of the house where we will have a lovely verandah and an outside kitchen…I can practically smell the burgers on the grill!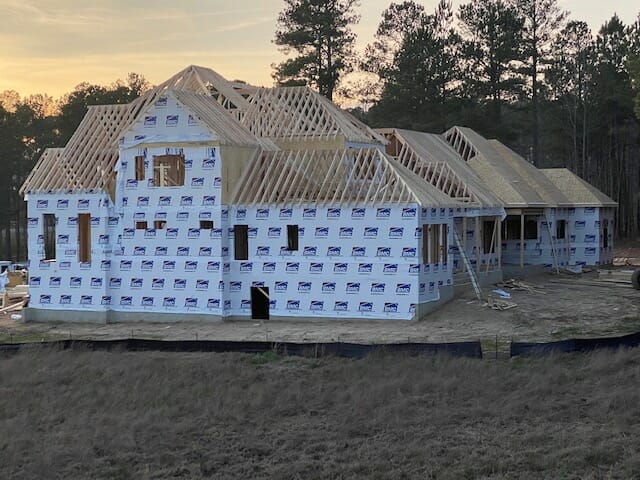 Look at that! The beginnings of a DRIVEWAY!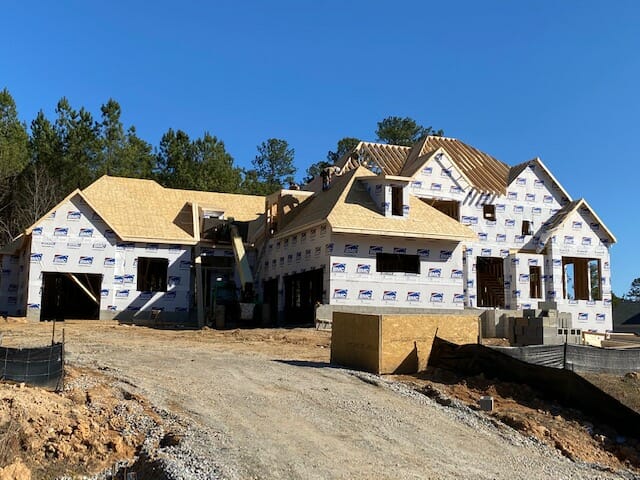 In the midst of all this excitement, our well was dug. And I am super proud to say that is is pumping 20 gallons per minute at a depth of 220 feet, which the people who know about these things say is A+ behavior for a well.
And then just like that, the roof was on!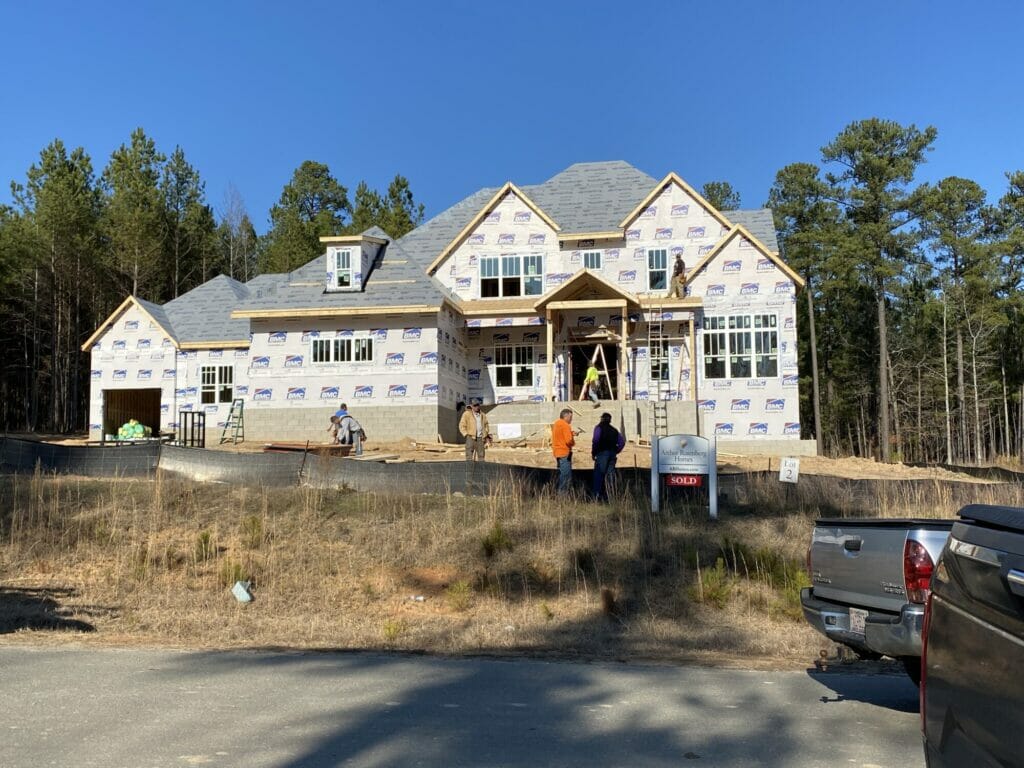 And the front door arrived!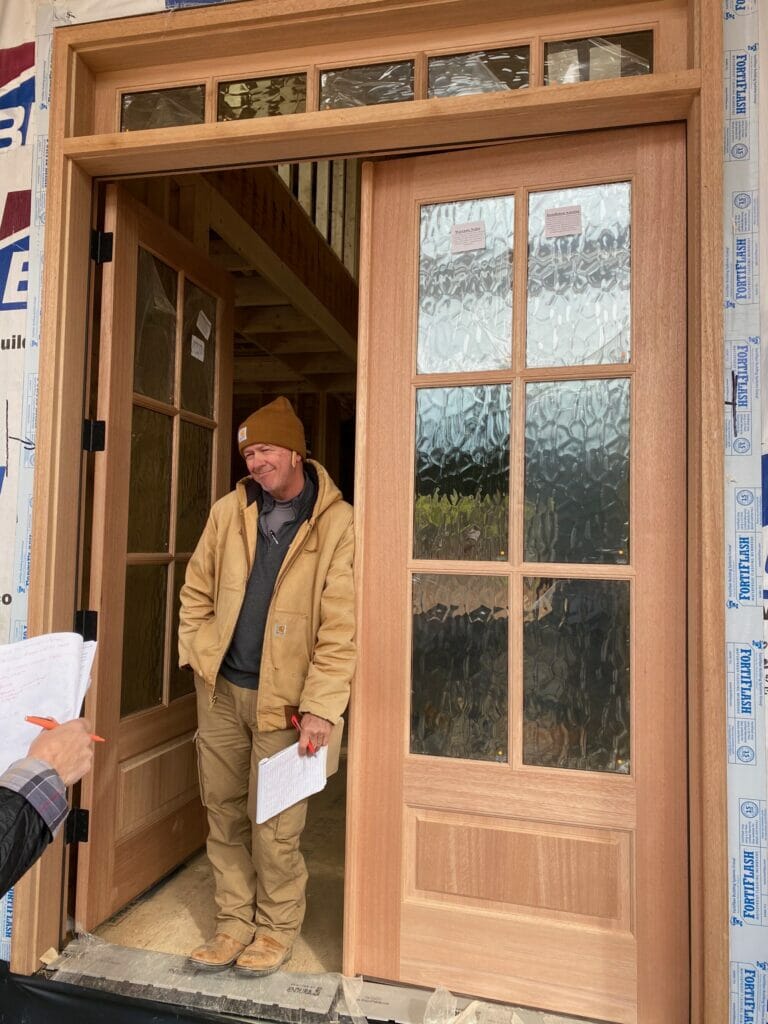 That handsome fellow is the head of our amazing construction crew, and he is all kinds of patient with me and my 593,834 questions.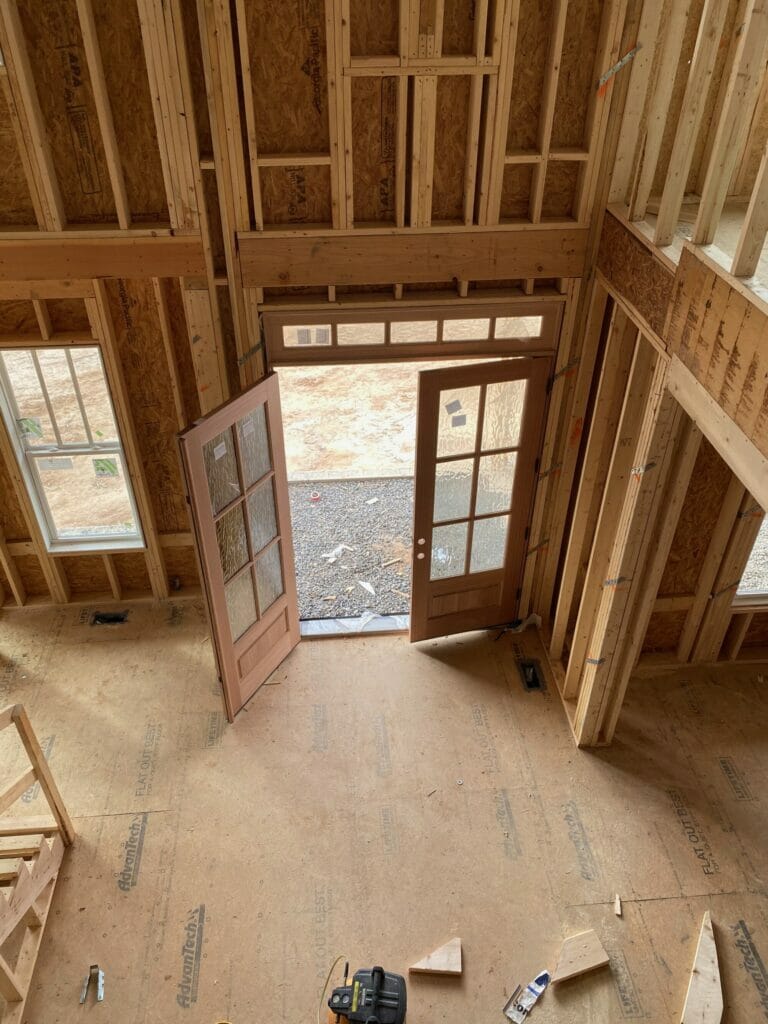 I realized we have to stop calling it "the lot," as in do you have any pictures of the lot this week?" and start calling it the HOUSE.
And speaking of pictures, I am beyond grateful to the folks who have been so wonderful about taking pictures and sending them up to us in New Jersey.
Our amazing real estate agent. Our very fun new across the street neighbors. Our wonderful builder. OUR KIDS.
And speaking of the kids, check out this handsome homeowner…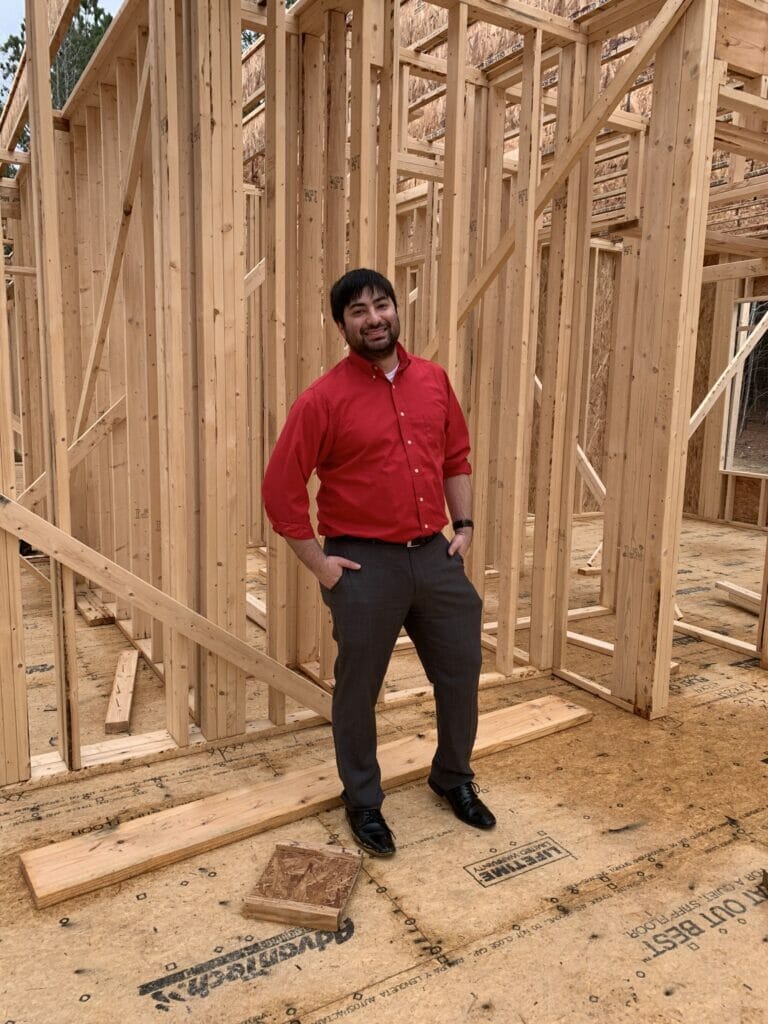 If you have 15 minutes to burn and want to see the inside, I did a very unprofessional video that you can find here if you are on Facebook (and if you want to follow me on Facebook or Instagram I wouldn't say no! :)
Next stop: drywall, granite selection, carpet selection and figuring out the yard…stay tuned to this channel!