Looking for the perfect holiday gifts for the cook in your life (or ideas for your own list, if the cook is you)? Here are ten ideas for cooks of all types!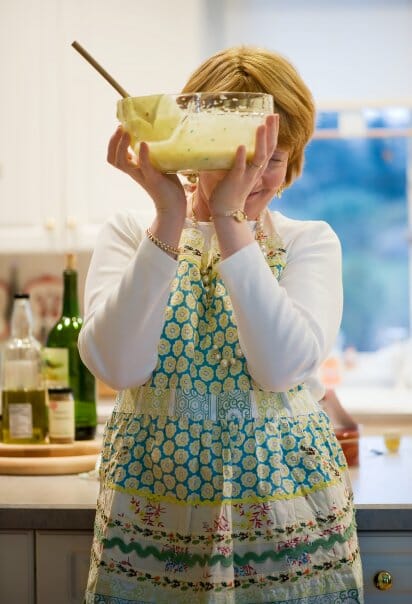 There's something here for every kind of cook…click on the title or the picture and start checking things off your holiday shopping list!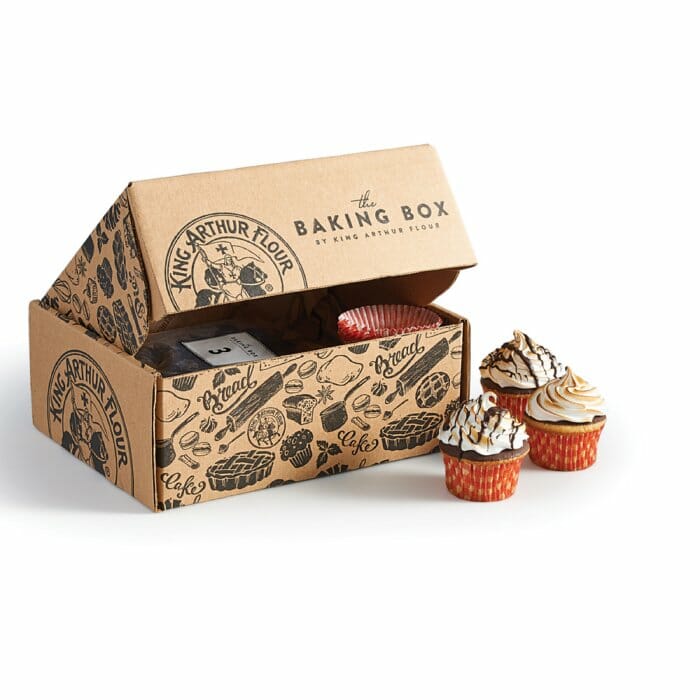 This baking box from King Arthur Flour contains almost everything your favorite baker needs to make S'Mores Cupcakes…and if you are lucky, you'll be around when they are made!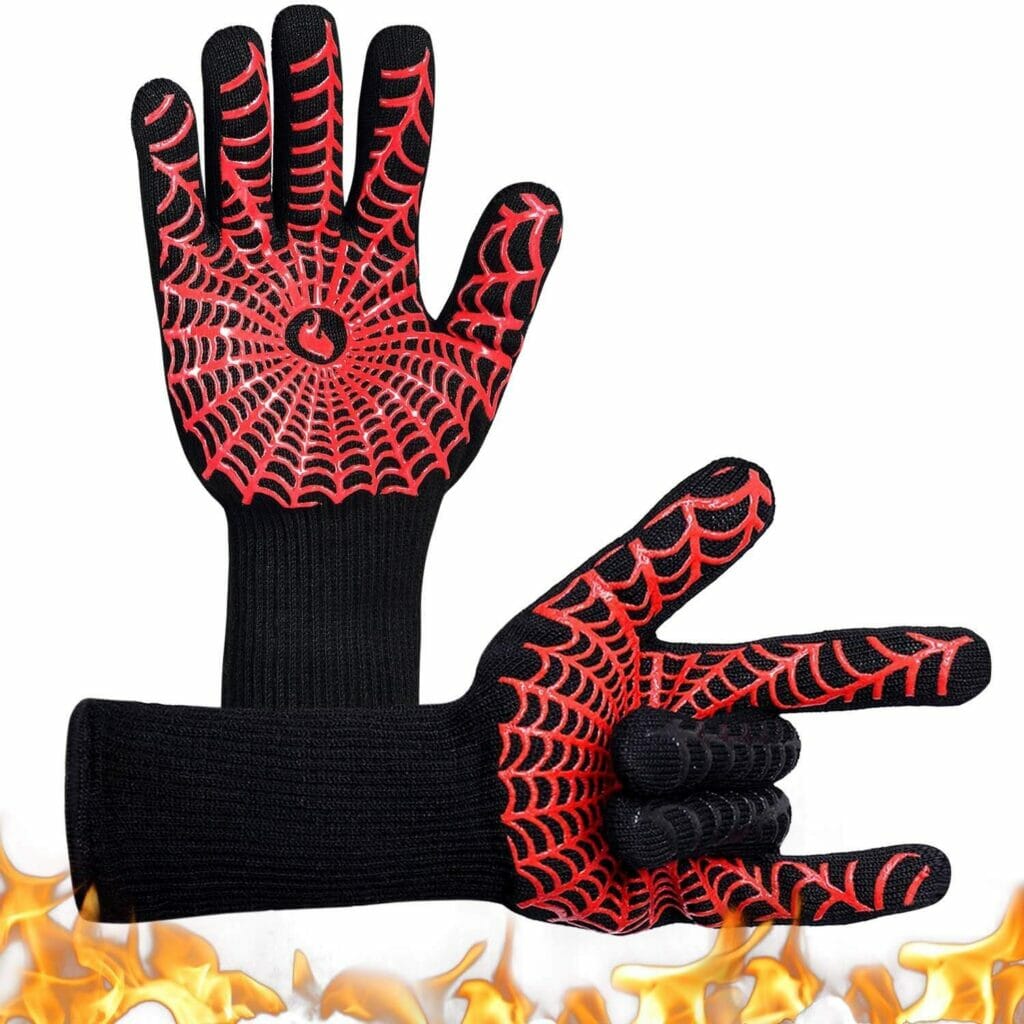 Your favorite barbecue expert probably has grilling tools already, but does he or she have a pair of nifty grill gloves to protect them from the heat? These affordable gloves have long cuffs to keep their hands and arms safe and sound.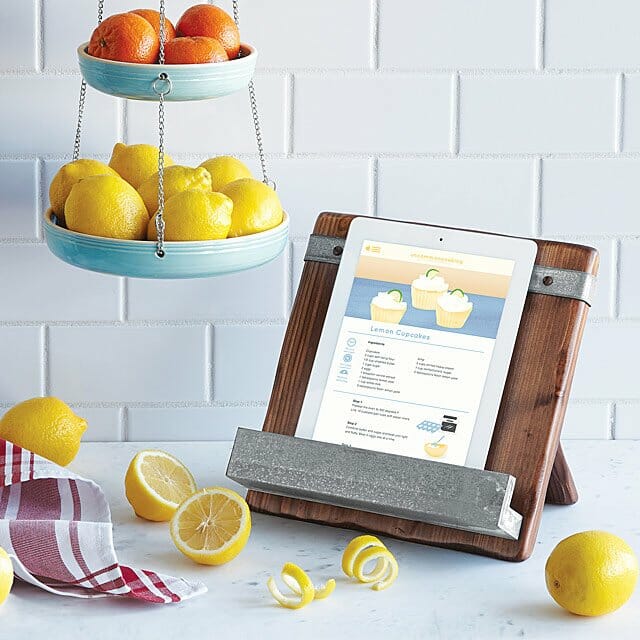 This gorgeous cookbook stand is made from reclaimed wood and holds both print cookbooks and tablets. It's the perfect gift for that special book lover (and here are some cookbooks you can get to go with it!)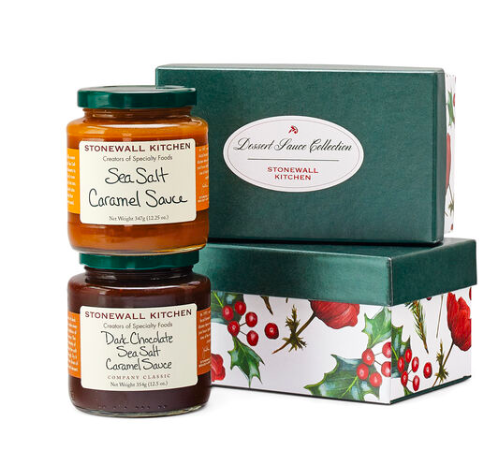 The dessert-making cook in your life probably has a great collection of cakes and pies and cookies – now they need some extravagantly good dessert sauce to go with them! You can't go wrong with Stonewall Kitchen's decadent sauces.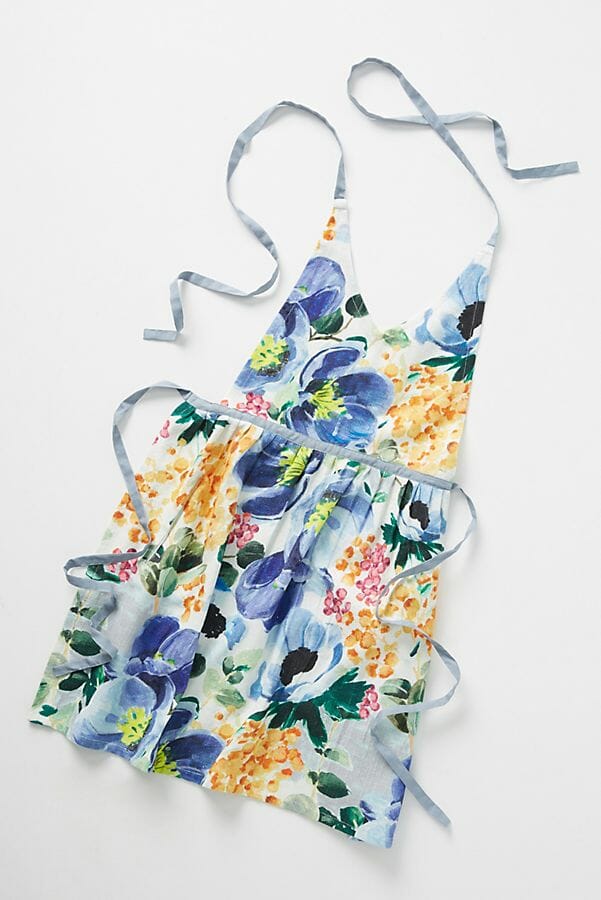 This lovely apron from Anthropologie is just one of a whole variety of colors and fabrics they offer on their website. And at a very affordable price, you might want to get your kitchen fashionista more than one!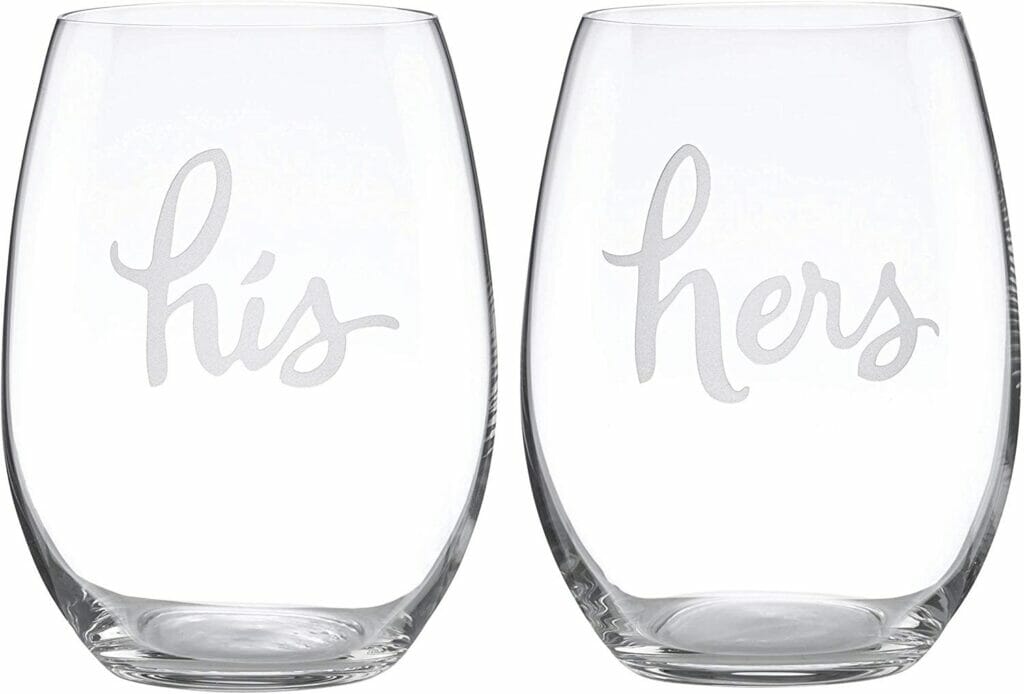 Know any newlywed cooks? I DO! And while their kitchen is probably well-stocked with wedding gifts, these Kate Spade His and Hers wine glasses are just the thing for them to sip from while they cook up dinner together. Awww!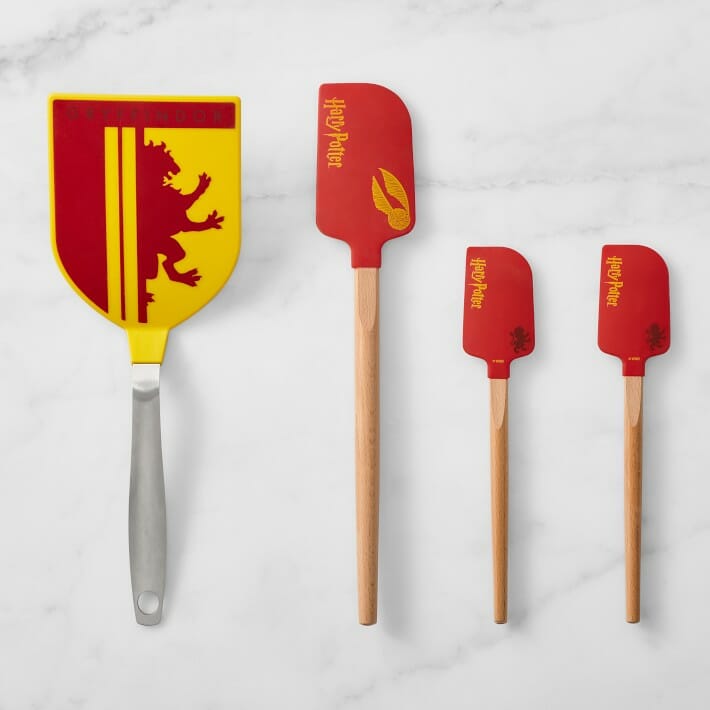 This set of silicone spatulas adorned with the Gryffindor symbols is sure to delight any little cooks in your kitchen (and maybe some adult Harry Potter lovers as well!). Guaranteed to stir up something magical!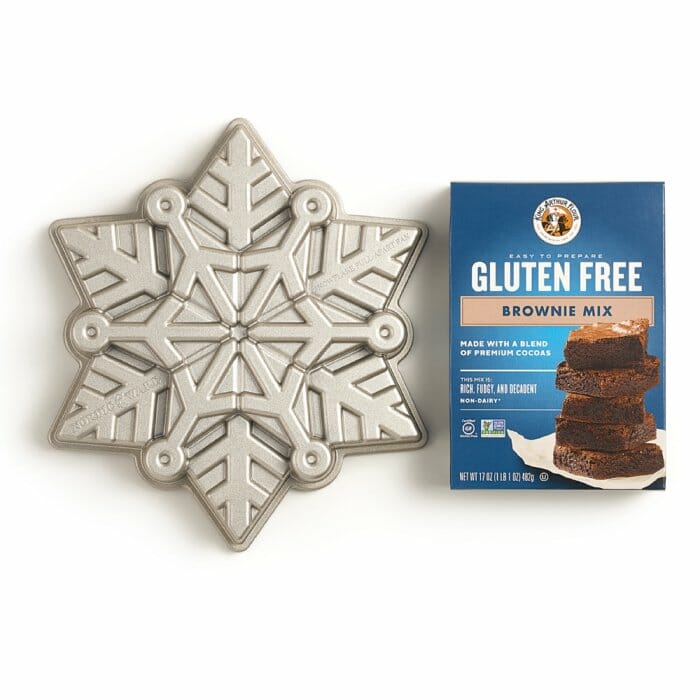 This chocolatey gluten-free brownie mix comes with a sweet snowflake shaped baking pan to cook these brownies up in a fun holiday shape!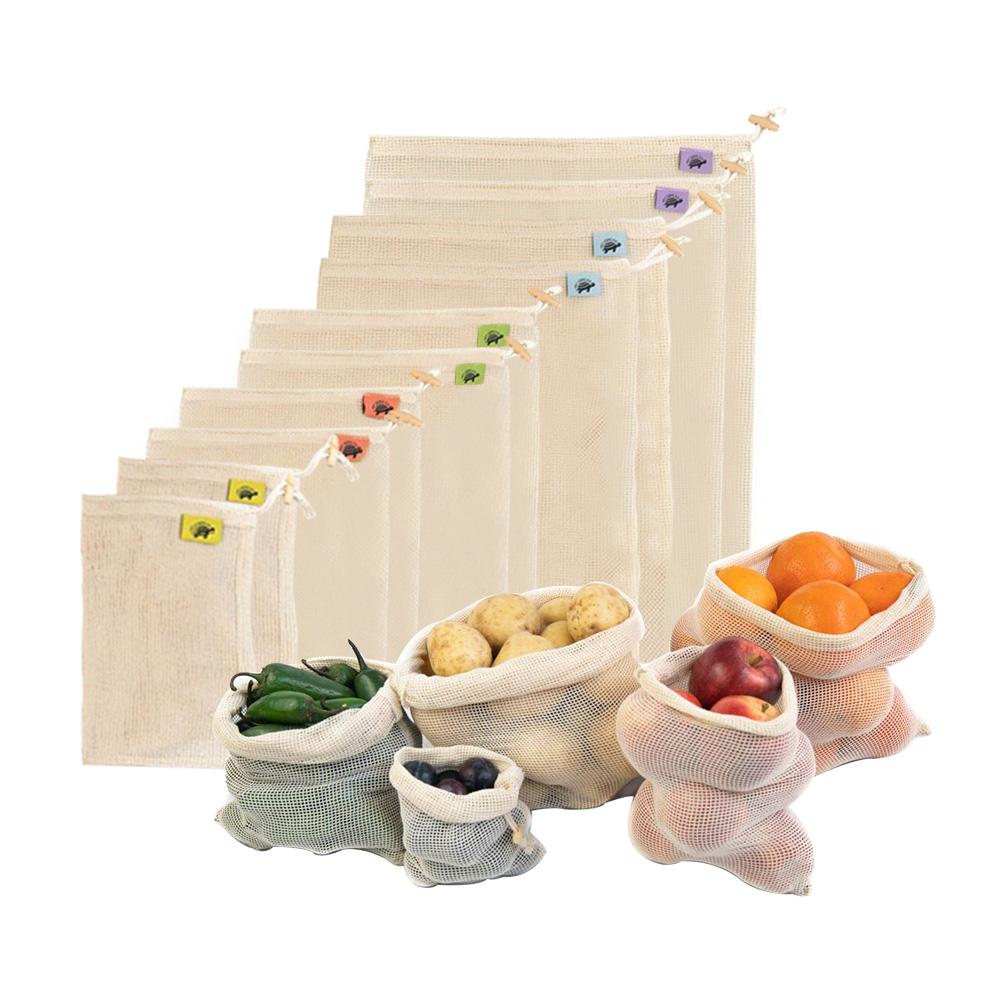 The environmental cook in your life probably already has reusable shopping bags, but I bet they would love these reusable produce bags that they can use over and over again. Check out the cute wooden toggles for closing them up!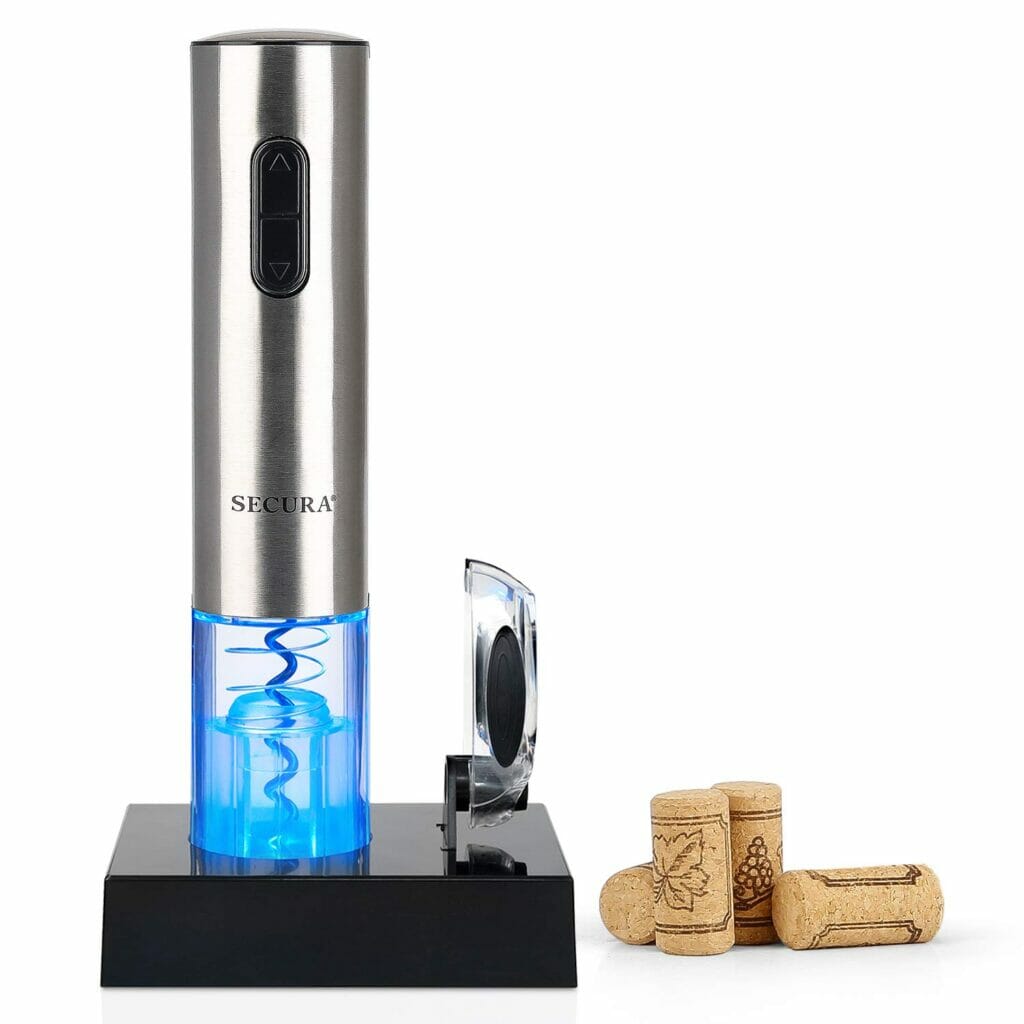 The cook deserves a glass of wine too! And what better way to open it up than this beautiful, futuristic looking wine opener that is super affordable too! It's enough to make anyone say cheers!
This wraps up my list of gifts for cooks – now I'll leave to you to make your shopping list and check it twice! And if you are also thinking about homemade gifts from your own kitchen, here is a list of eight delicious ideas for you.
I'll be back next time with a new recipe, and until then, merry happy ho-ho-ho!