Our dream house may still be months away from being finished, but with the help of our friends from Southern Studio, our decorating plans are well underway!
So many fun things have happened since my last update on our Carolina Dream House, but ABSOLUTELY the most fun thing has been our most recent decorating adventure with our friends from Southern Studio. But let me back up a bit.
The Southern husband and I have learned from experience that while we are good at many things, house decor is, ahem, not one of them. I was under the delusion that I was pretty dang good at it.
And then we worked with a designer on our kitchen reno up here, and, um, I realized that things go much better when you leave them to the professionals.
So right after we bought our piece of Carolina land, I asked our fabulous realtor for some decorator suggestions. I am now wise enough to know that I would not be good at figuring out how to put a house full of New Jersey furniture into the new house and fill in the spaces we will need to fill in. Live and learn!
And luckily for me, we ended up in the amazing hands of the team at Southern Studio…and now, at least six months before our finish date we have an amazing decor plan.
Even though our Dream House currently looks like this…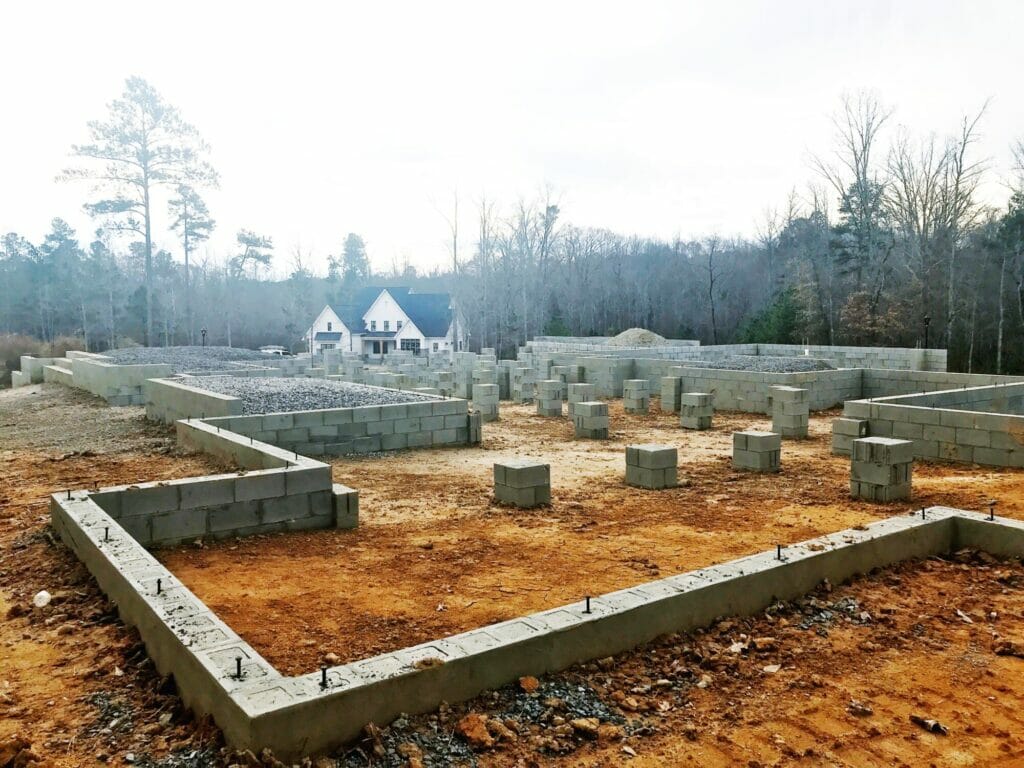 (I am super excited about all those cinderblocks though. We recently roamed around it and boy, this is feeling REAL!)
Anyway, the first thing we did was meet with Vicky Serany, the head of Southern Studio, to explain our plans and meet her wonderful team.
She immediately made us feel like we were in good hands, and among other things I am now obsessed with their Instagram account which is full of GORGEOUS homes they have worked on.
The second thing that happened was that Vicky and her colleague Elizabeth came all the way from North Carolina to New Jersey to check out our current furniture.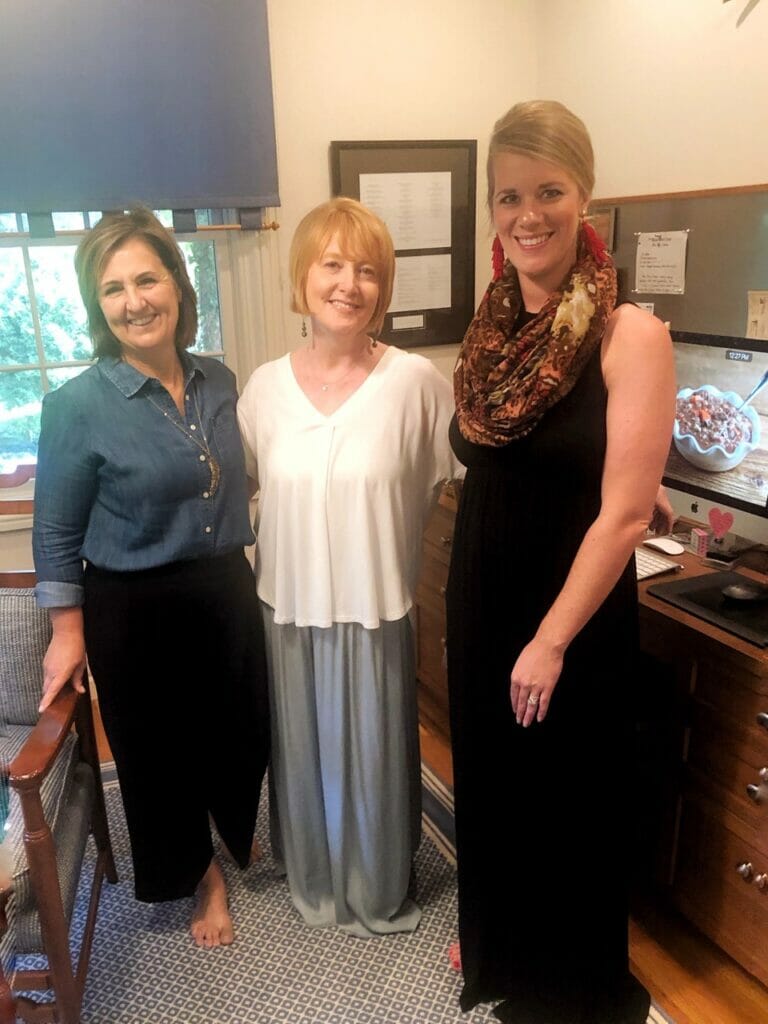 Here we are in my New Jersey studio. I might need to get those pants hemmed?
Vicky and Elizabeth measured every single stick of furniture in the place. We talked about the pieces I could not live without, and the ones that might have done their job and could now be put out to pasture.
Then they went home and working with our blueprints, created a room by room plan of the new house, that placed all of our current furniture, with various options for the various rooms, and a list of the things we would need to fill in the empty spaces.
Elizabeth and I went back and forth on these plans until they were just perfect, and then they said the next step was the Design Throwdown.
The what? Whatever that was, it sounded thrilling, and so a couple of weeks ago the Southern husband and I trundled down to North Carolina, scooped up our daughter and sweet son–in-law and arrived at Southern Studio, all ready for throwing down whatever was going to be thrown down.
As it turns out, the Design Throwdown is where Vicky and Elizabeth show us furniture and fabrics and bedding and rugs and everything else we need to think about to start getting the things we need to fill in around our New Jersey furniture.
The first thing was picking out fabrics. The Southern Studio team had laid out all kinds of options for everything from chairs to pillows to rugs to quilts, and our job was to take out anything we DIDN'T like.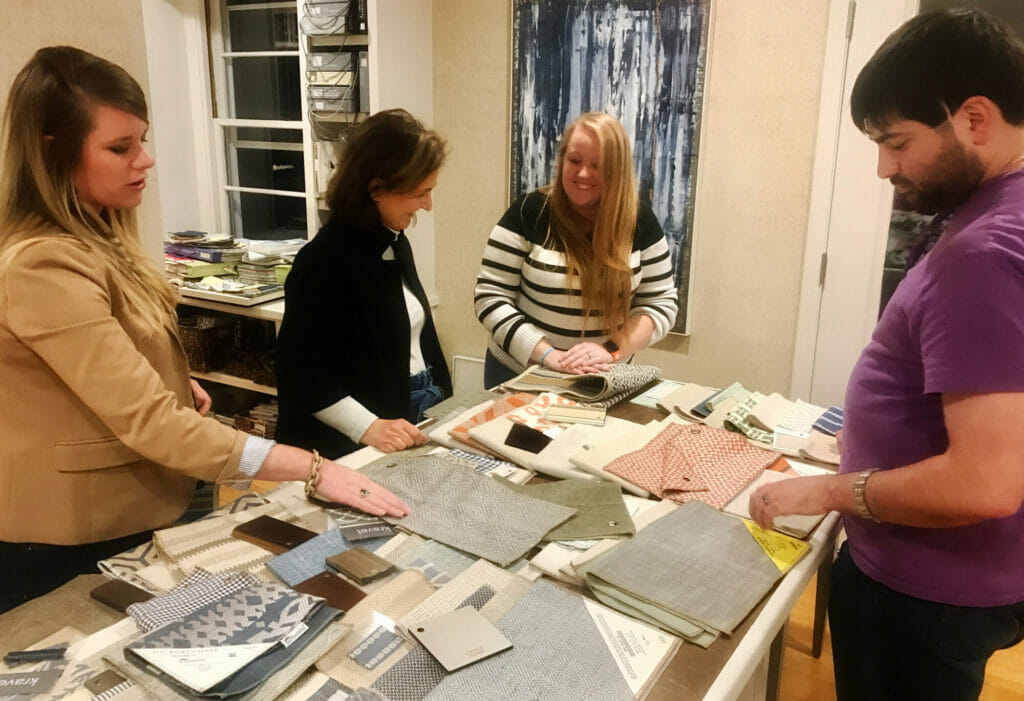 As it turns out, we all have pretty much exactly the same taste, so this was all kinds of fun, and we ended up with a gorgeous array of choices for Vicky and Elizabeth to work with…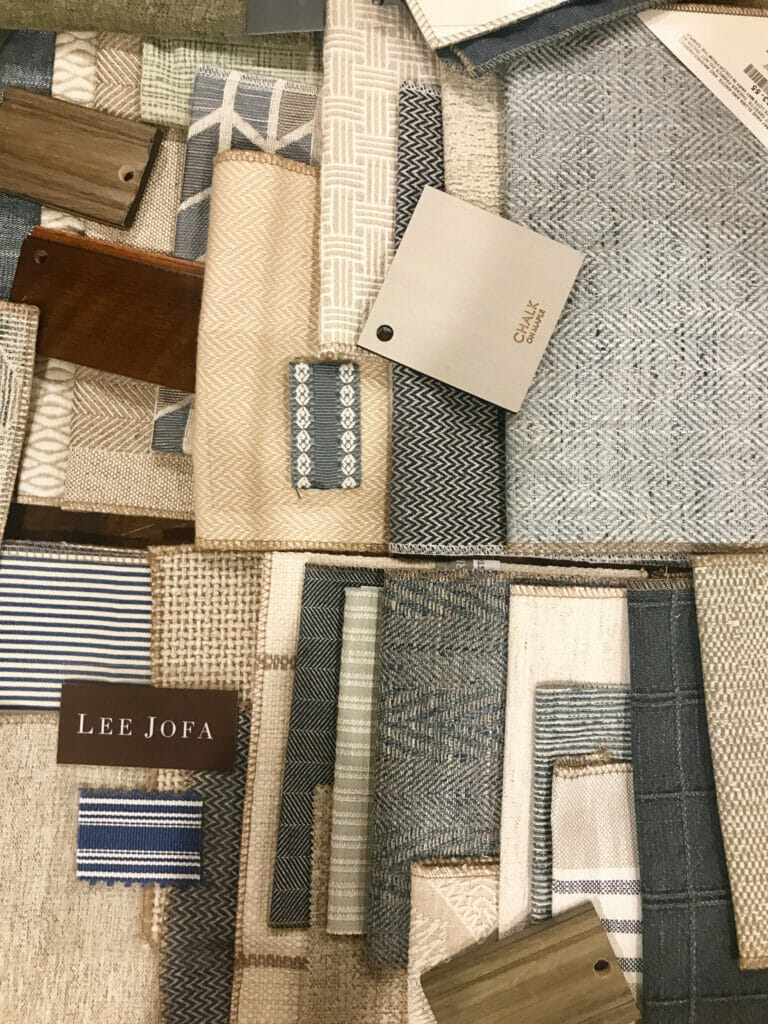 I love the beachy, farmhouse, comfy vibe of what they found for us. Check out how it works PERFECTLY with our paint colors…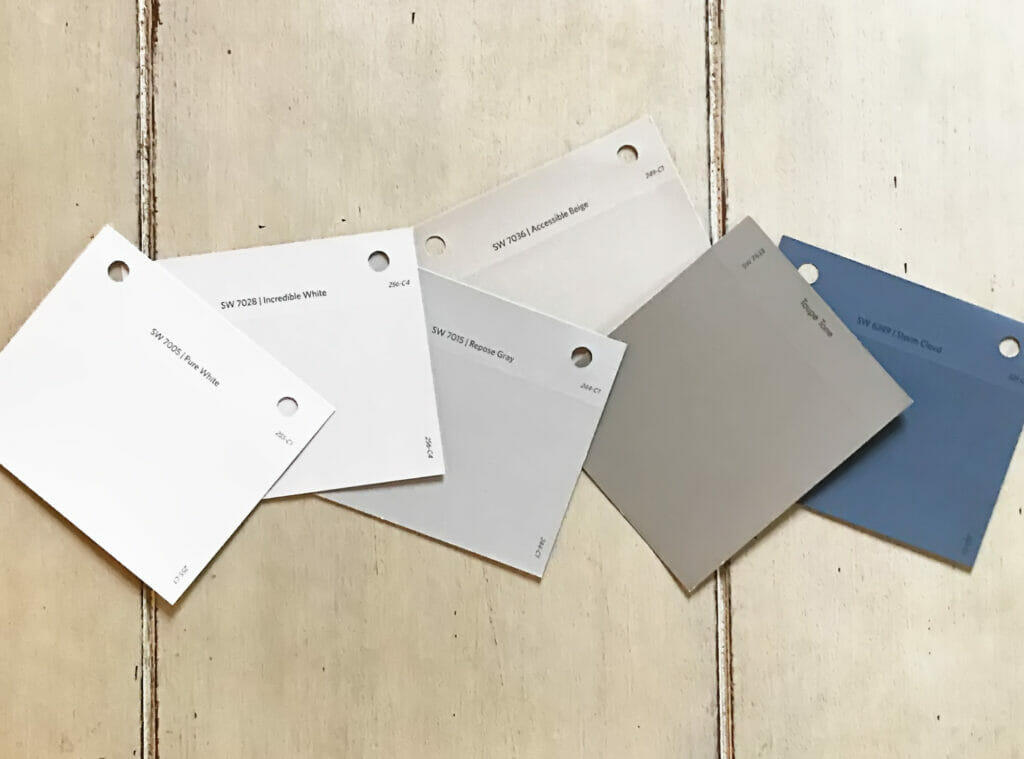 …which is why they are awesome decorators. And I am not. :)
Next came the testing of the furniture! They have various kinds of chairs and sofas around so we could try out how they felt, and whether we wanted firm (me) or comfy (the Southern daughter) or in between.
We took this job very seriously.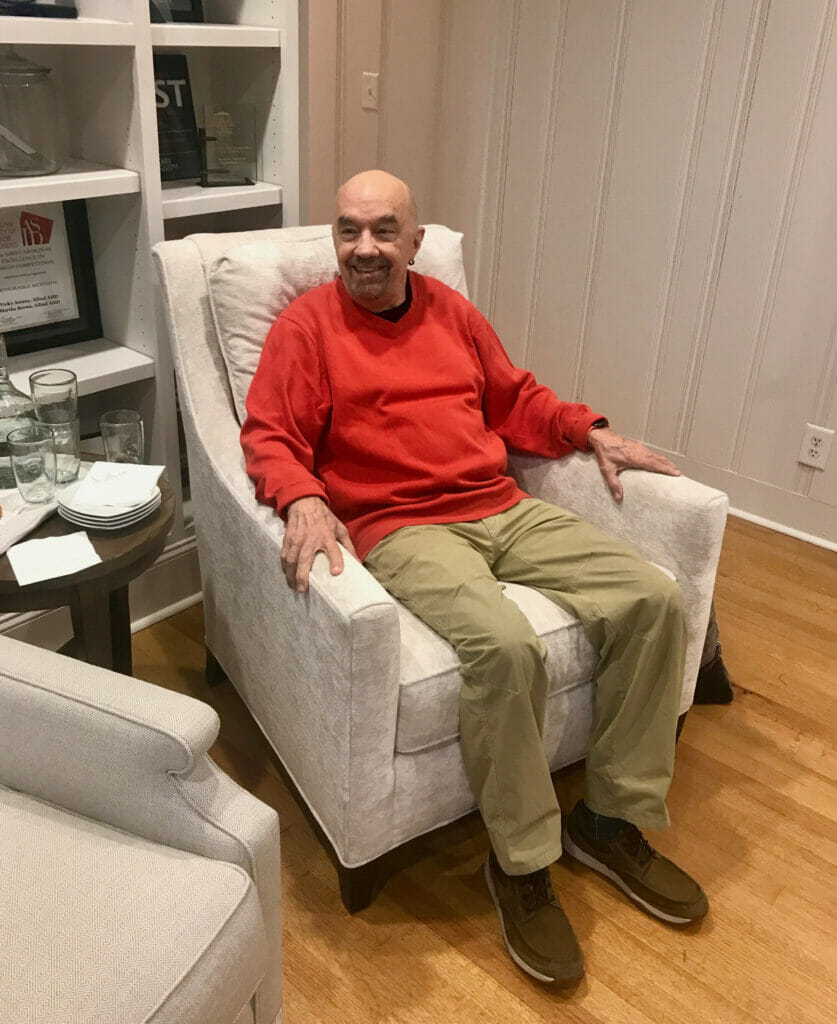 Head chair-tester…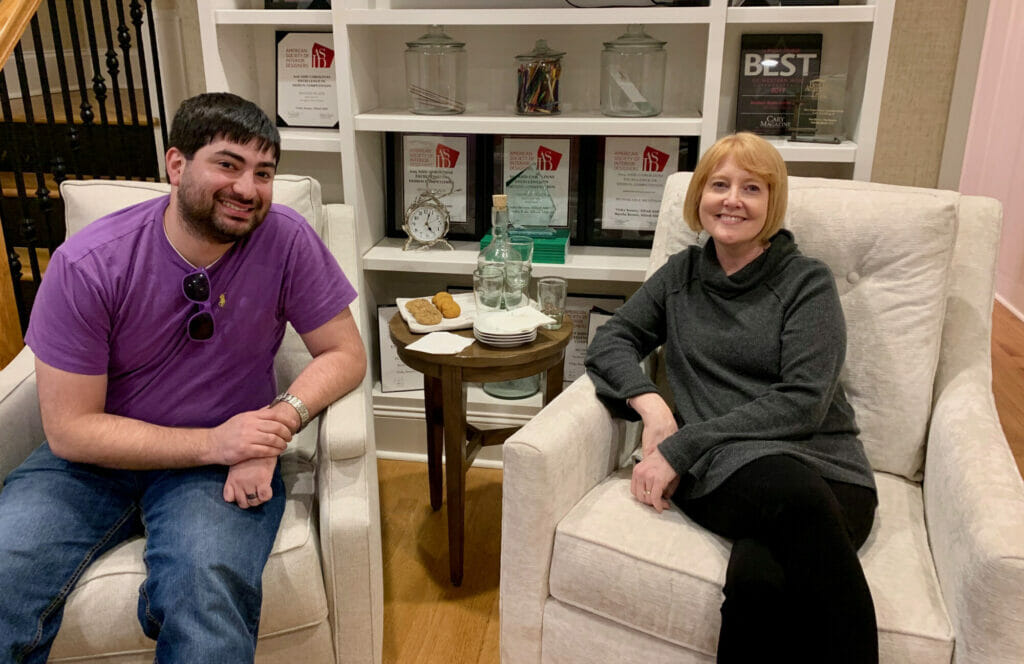 …secondary chair testers! (Check out all those awards behind us!)
After we had done all that, Vicky explained that the next step would be for them to create a board full of choices for the furniture and fabrics and everything else that would go into making our new house a beautiful, comfy home.
This is a board they just finished for another lucky family…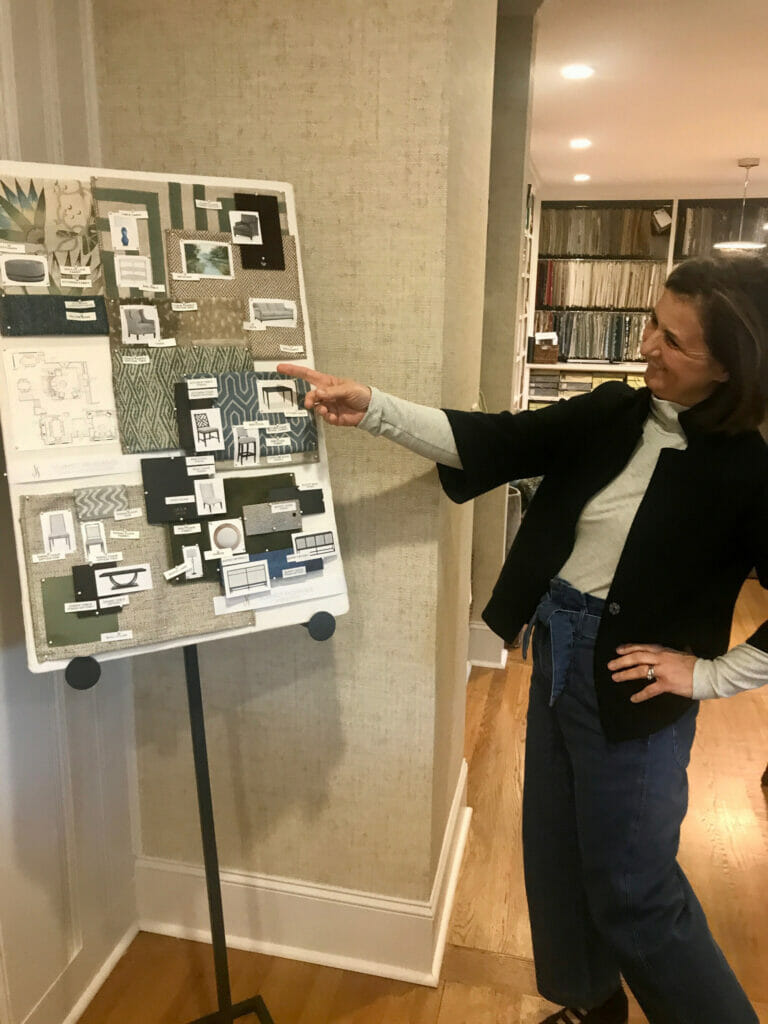 …and when we get ours they will let us take it home so we can gaze at it and figure out what we like best.
Throughout all of this, Vicky and Elizabeth have been so warm and welcoming and just plain nice. They have come to our house selection meetings with us, they have sent us so many creative and happy emails, and they are clearly excited about working on this home with us.
I can't tell you how much this means to all of us, because honestly, while I am so excited to move down to our new home, the thought of packing up everything here and figuring out where it needs to go there is more than a little daunting.
Or WAS more than a little daunting, because now we have our Southern Studio friends by our side!
And last but not least, after the Throwdown was over, we proceeded directly to the Pharmacy, which is a beer and wine bar in an old pharmacy right near the studio…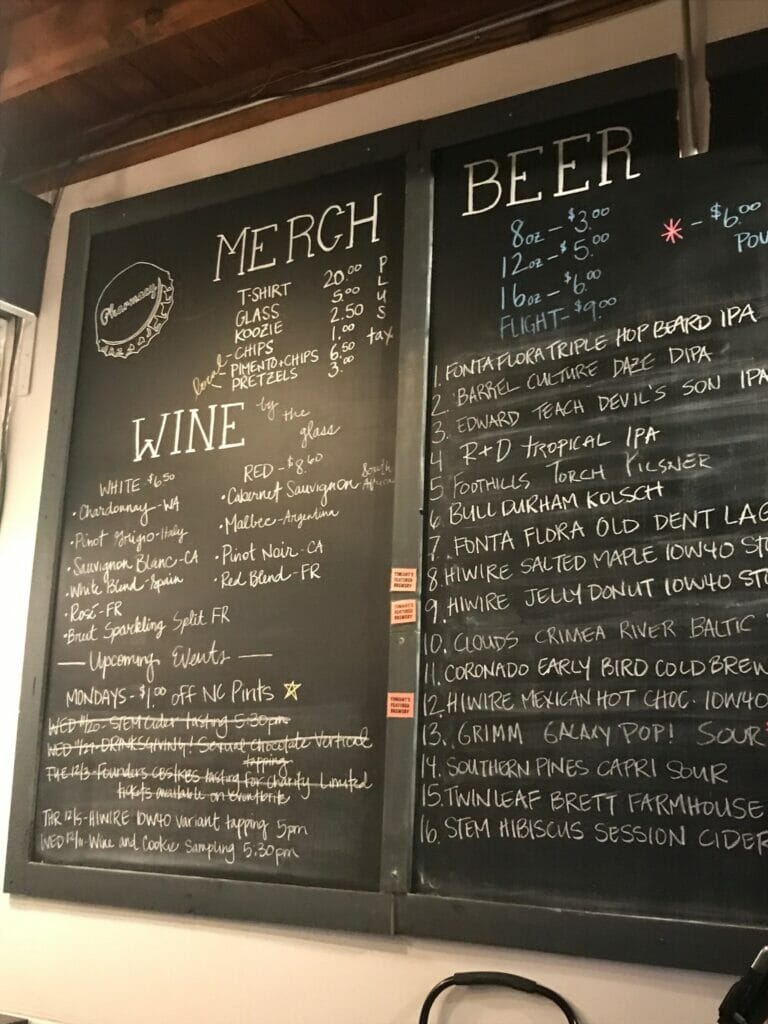 …to raise a glass to Vicky, Elizabeth and all the exciting days to come.
Next up: THE FRAMING. Stay tuned to this channel!