Our Carolina Bound adventure continues as we pick everything out for our dream house, from the tile to the paint to the lights to the bathtub, and so much more!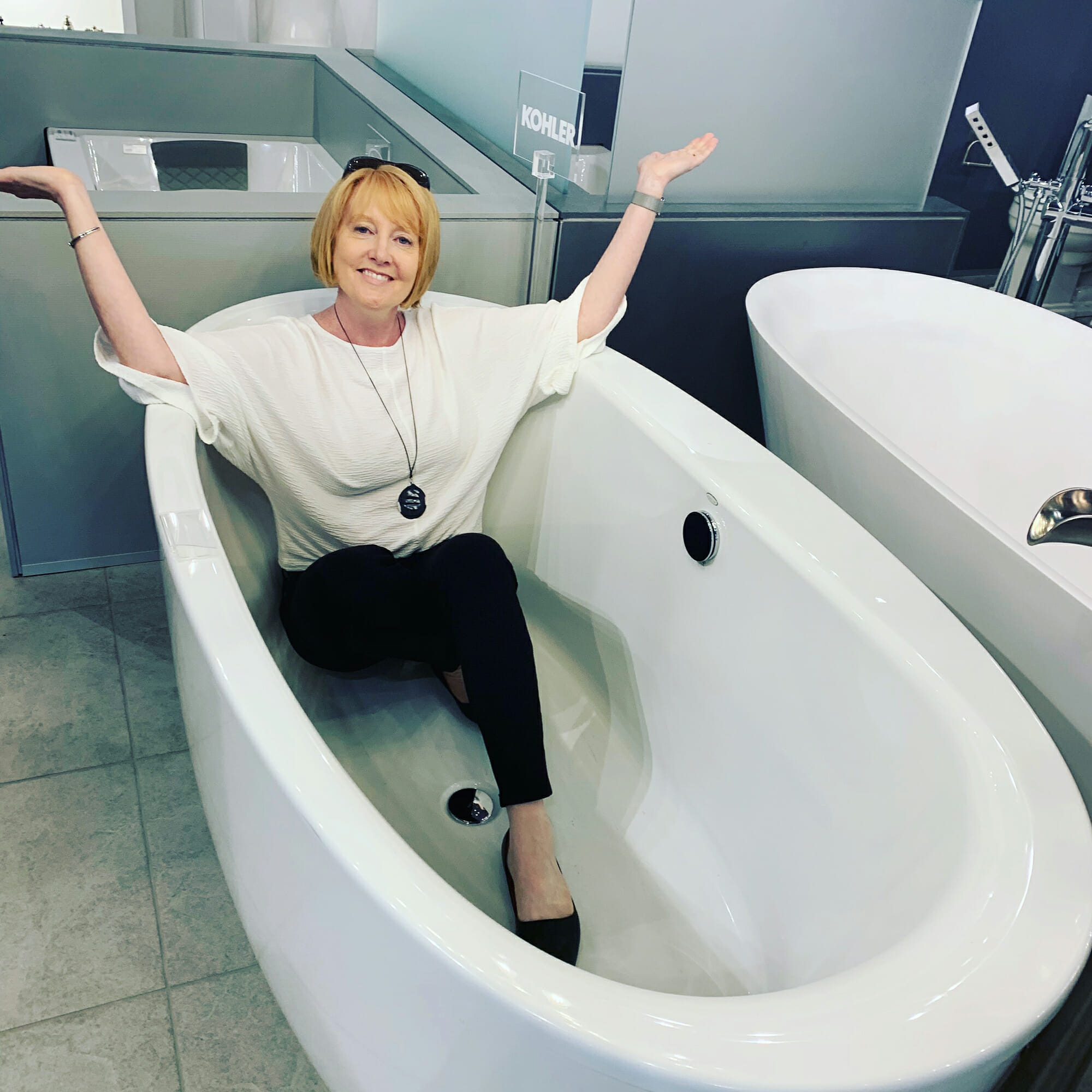 When last I posted about our North Carolina dream house project, we had just finished putting the last touches on our house plans (and by us I mean the architects). However, the actual framing cannot start until you have picked out everything on the insides, from cabinets to bathtubs.
This is for a couple of reasons. First up, things like cabinets and lighting fixtures can impact how the house is built. If you haven't picked things out by the time the lumber drops (this is a real term that I like saying. Lumber drops!) then that lumber sits around until you make up your mind.
And along those same lines, if you have picked everything out ahead of time, your wonderful team can go ahead and order those things now so that the builders aren't waiting around for them when the time comes.
All of which meant that a couple times over the past 6 weeks or so, the Southern husband and I have trundled down from New Jersey to North Carolina to start picking things out.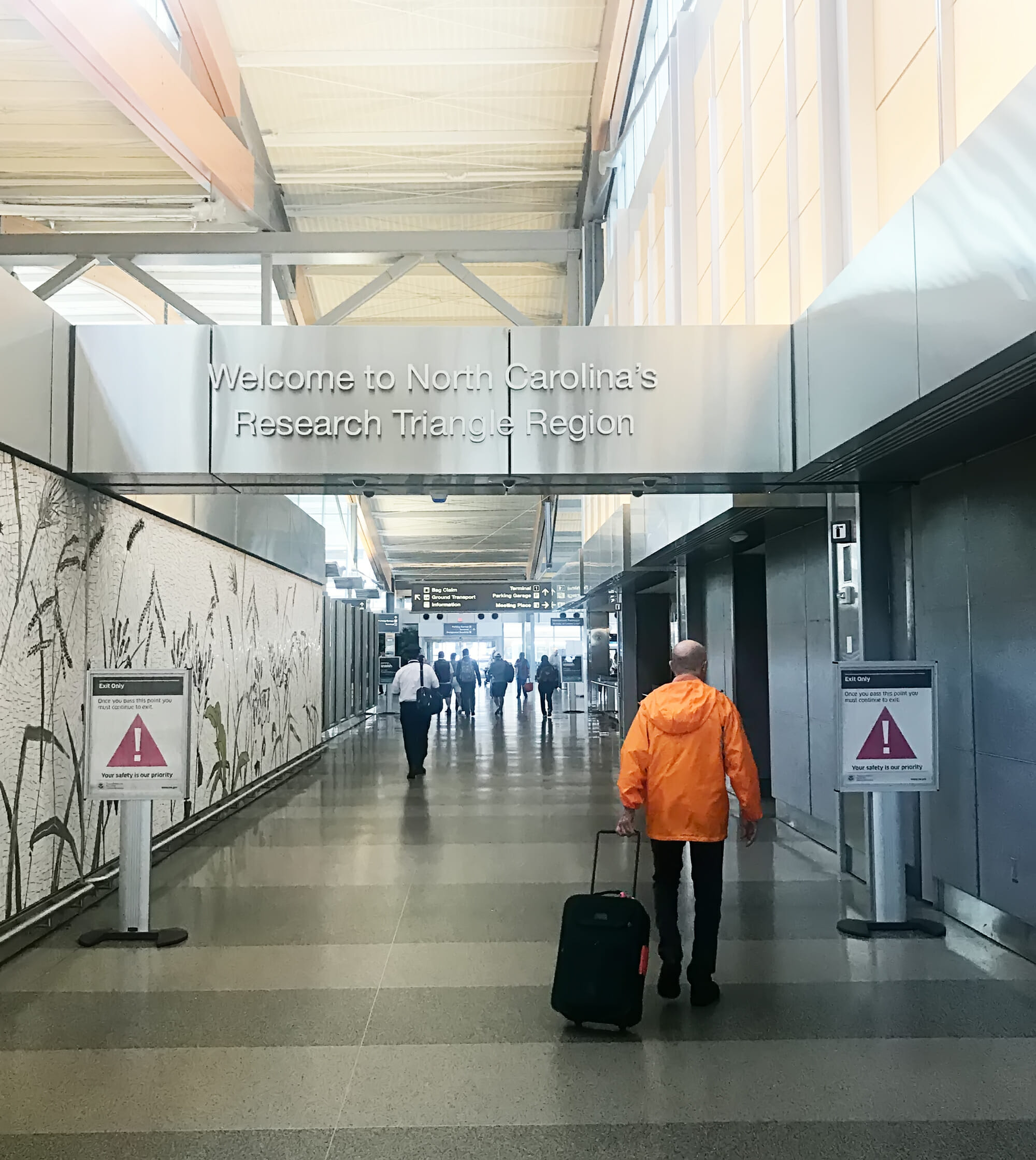 Together with Kendra, our wonderful house designer and Diane, our fearless realtor, we started with the outside of the house. Stone, paint, roof, gutters, and I'm 100% sure I'm forgetting some other things.
We picked out a pretty grey/blue stone that is going around the bottom exterior of the house.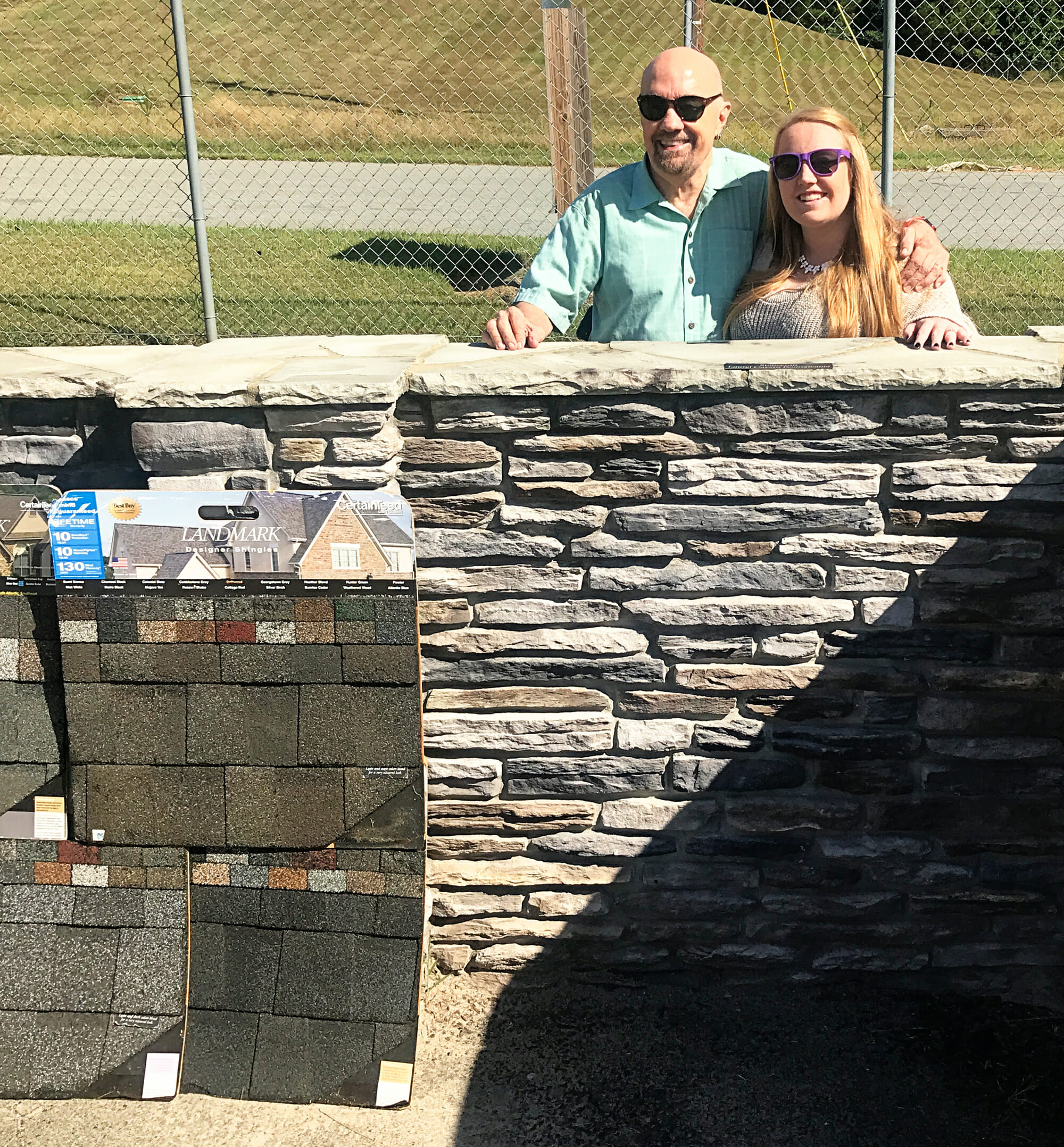 And we picked those dark colored shingles for the roof. Oh, and we picked out warm colored wooden garage doors!
And the single most important decision of that day: the outside paint colors. We needed two, since there are both shakes and siding.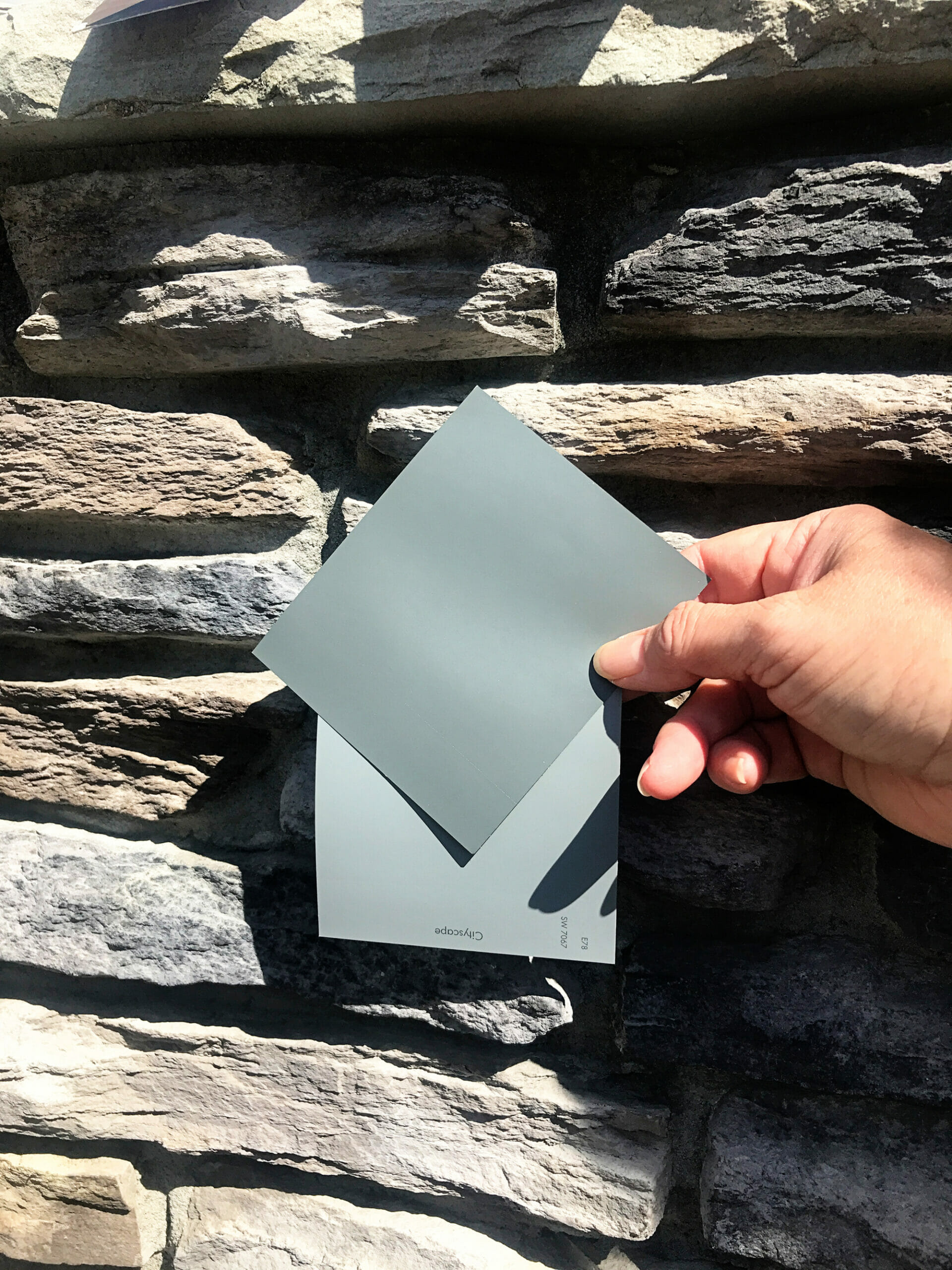 We all knew we wanted a pretty grey/blue look for the outside of the house, and Kendra found us the perfect combo of colors. Whew!
Once the outside of the house was settled, our selections fell into a few buckets. Tile (a big one!), cabinets, lighting, interior paint and hardware (think cabinet handles).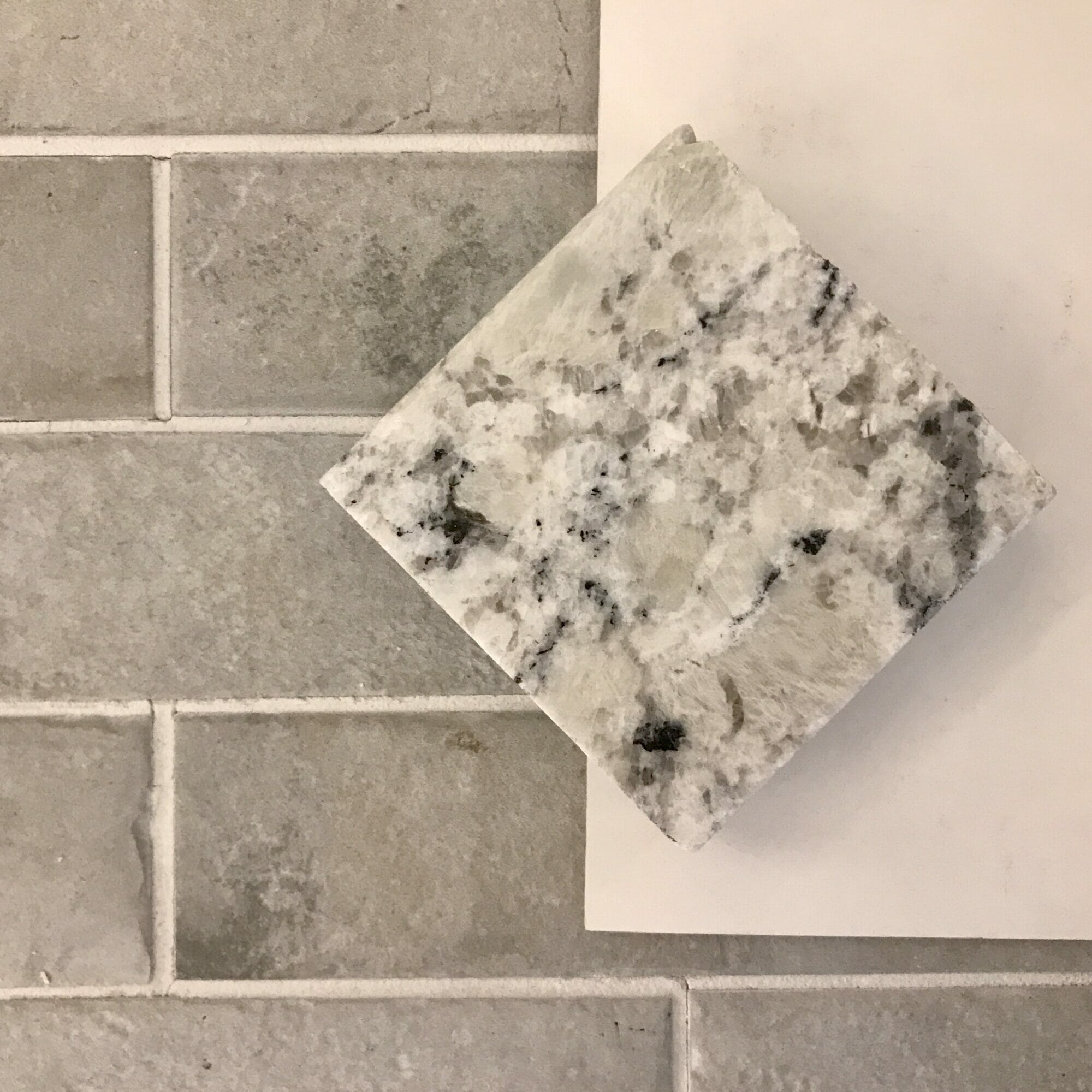 The kitchen was the easiest part, tile and cabinet and plumbing and granite-wise, because we had been through a kitchen renovation once already, and because we fell hard (again) for a piece of granite that was outside our budget.
Ivory cabinets, rough stone backsplash and White Delicata granite (all shown above) here we come!
And speaking of tile, I was super impressed by how that whole meeting ran. The tile folks had our plans up on a giant screen so that we could look at the tile areas while we were picking out the tile for each room.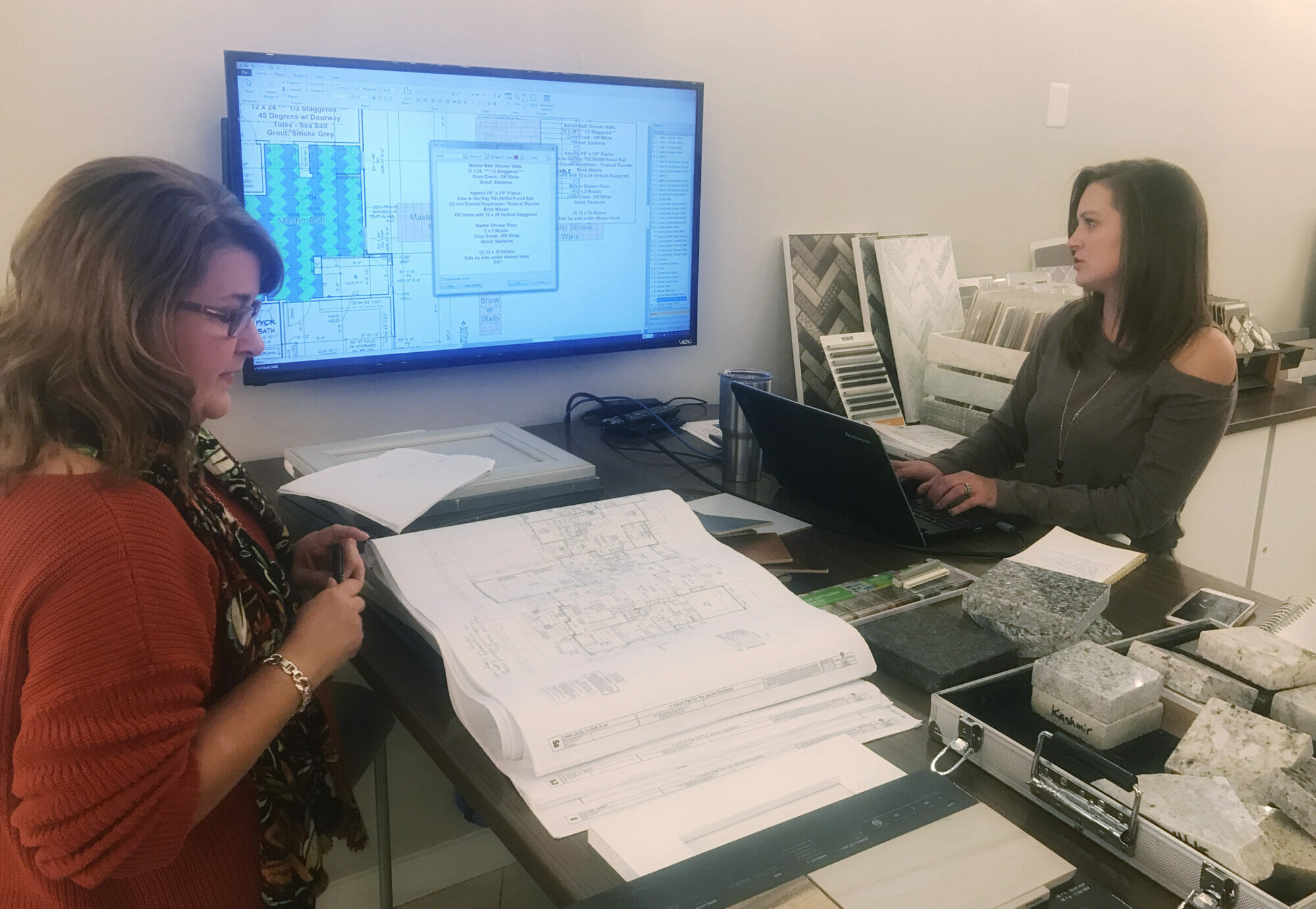 That's Kendra, our fabulous designer, on the left. She always comes with house plans and suitcases of granite samples and she was amazing as she guided us around the 4,384,592 tile choices we made that day.
Including the kitchens, wine bars, laundry room and all the bathrooms. Here are the master bath selections…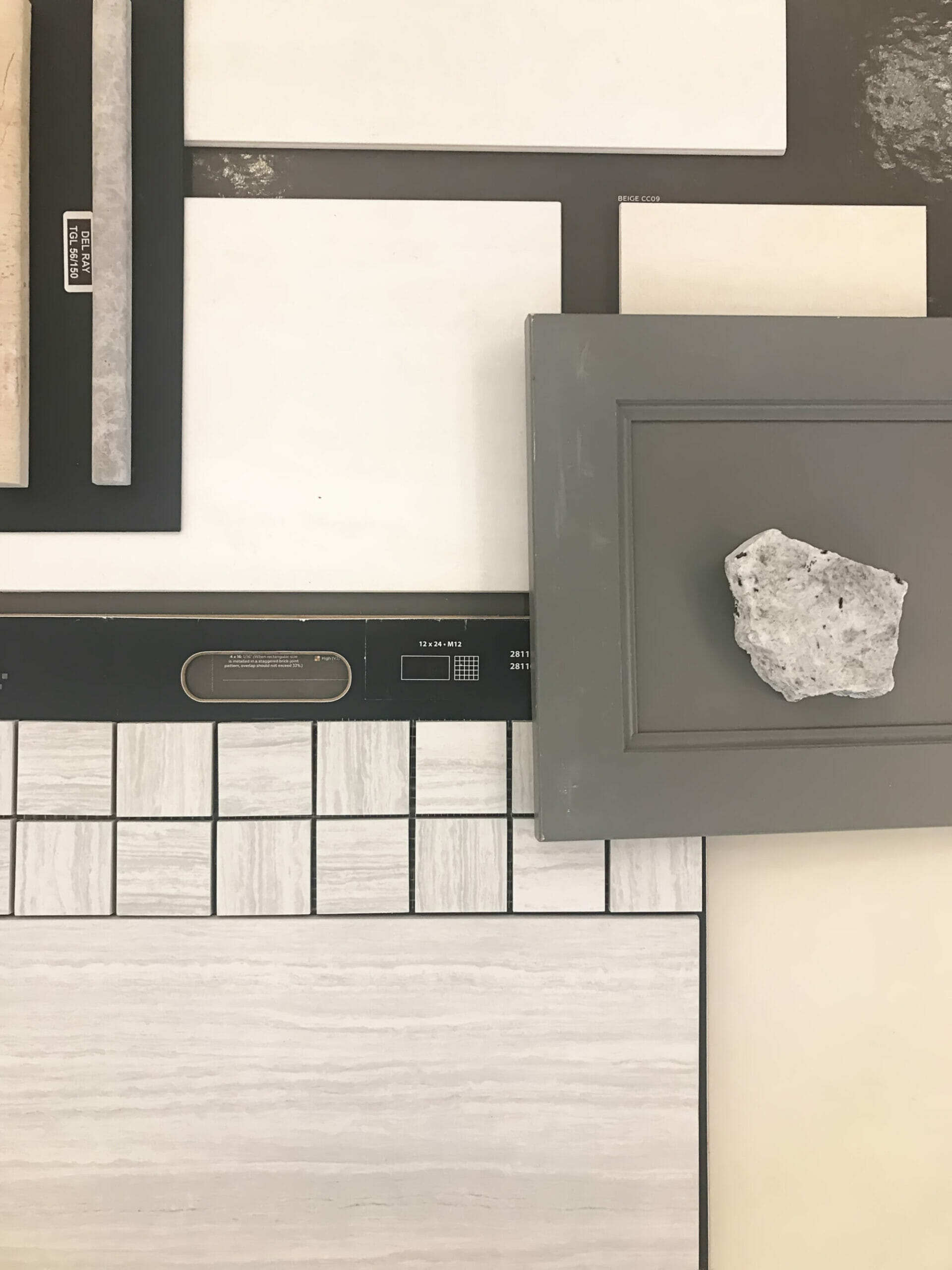 …and I have to admit I was very bossy about My Thoughts, so much so that I gave the Southern husband free rein over the second bathroom in the little house. And so we are getting this…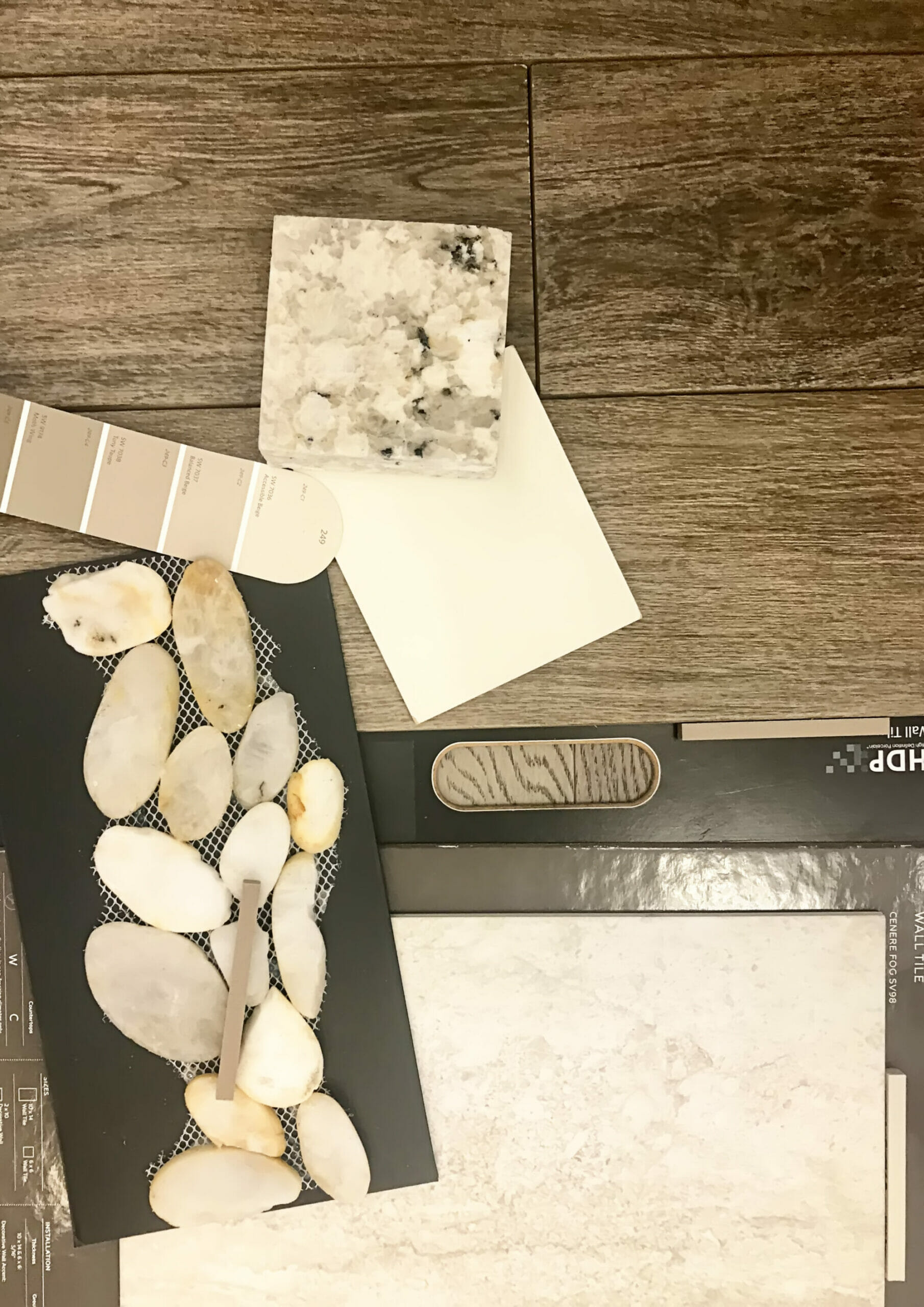 …those round rocks on the left are going to be the shower floor, and now I think he is a decorating genius.
Next up was lighting. As in, every single lighting fixture in the house. Inside and outside. And all the ceiling fans, because North Carolina = ceiling fans.
I think out of everything we picked out, my favorite is this number that is going to be in the main house foyer…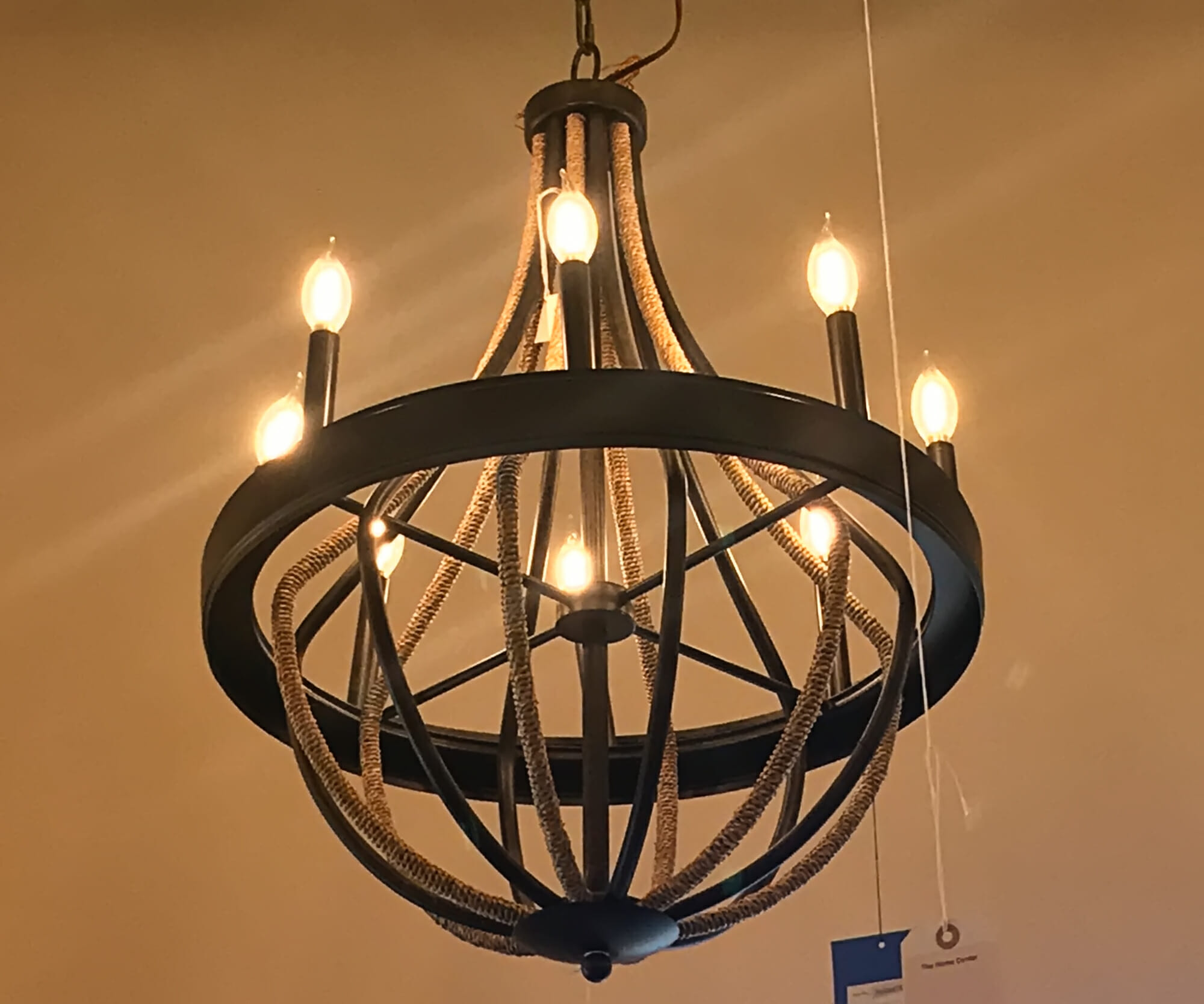 We are going for an Elegant Farmhouse Vibe, and I don't know about you but this light just radiates Elegant Farmhouse to me.
AND THEN THERE WAS THE PAINT. For some reason, paint terrifies me. It feels like such a commitment to pick a paint color. We settled on a bright white for the ceilings, a soft white for the trim, a soothing light grey, a gentle beige and a contrasting taupe for the walls, and then we needed one more accent color.
At this point my sweet son-in-law took the wheel and found this gorgeous blue grey color that was the perfect bridge between the outside and the inside colors.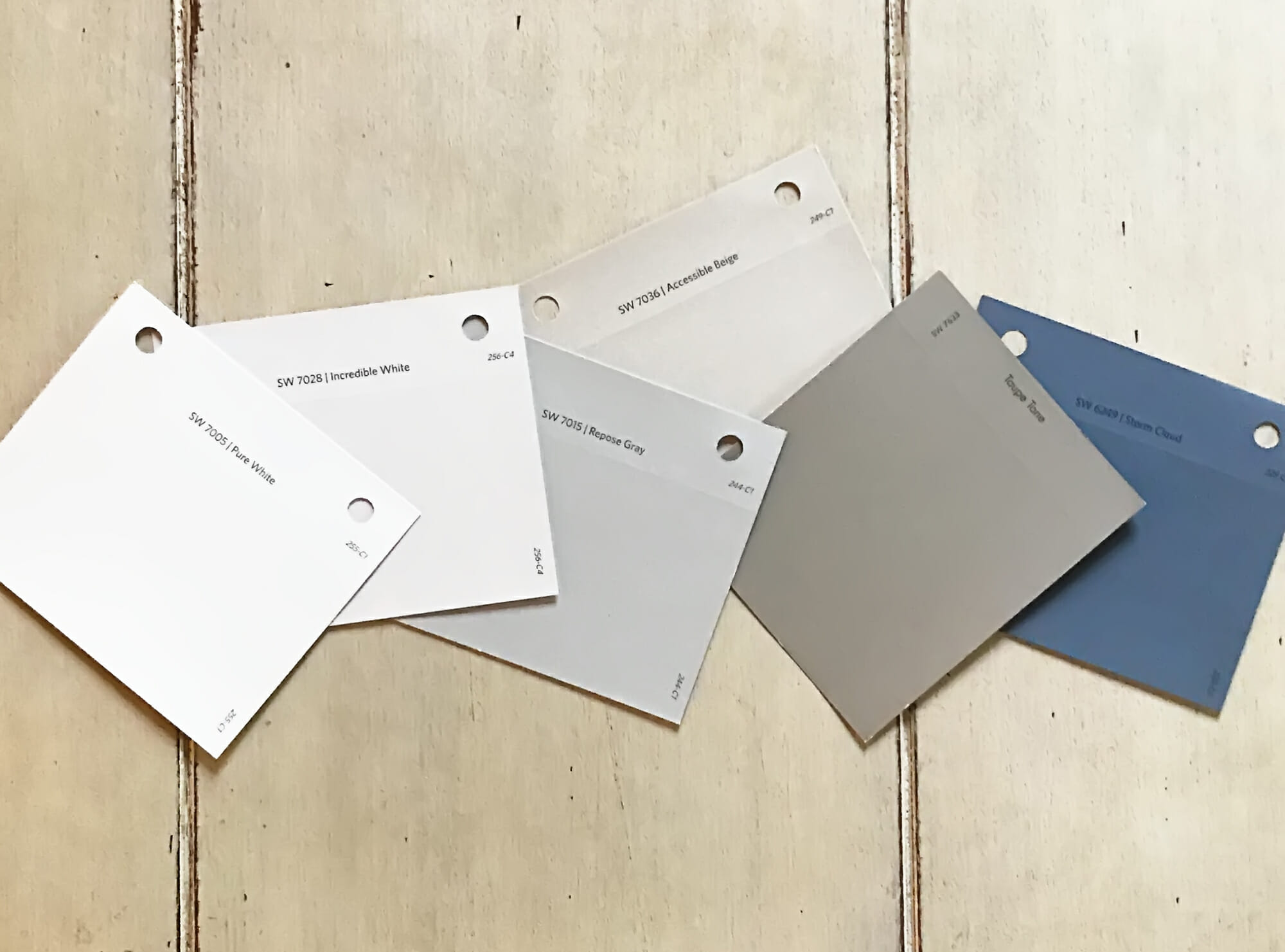 I love him.
As you can tell, I did my due diligence in the plumbing showroom (THAT BATHTUB!), including asking them to turn on the various shower head options which they can do because there is a special room that has all the shower heads hooked up.
We also picked out all the hardware, the porch stones, the front door, all the cabinets and I'm sure I am missing something because right now it is a happy blur of memories.
It feels so right to be writing about this right before Thanksgiving because I'm so grateful that Kendra, Diane and our friends from Southern Studio (more on them in the next post) were there to guide us through this. This house is going to be a dream house because of so many helping hands!
So with that, Happy Thanksgiving to you too, and I'll be back soon with my regular recipe posts!