We interrupt this blog for some Southern news! Follow along with our family as we get ready to move to the beautiful state of North Carolina. We are building our dream house, and we are so excited!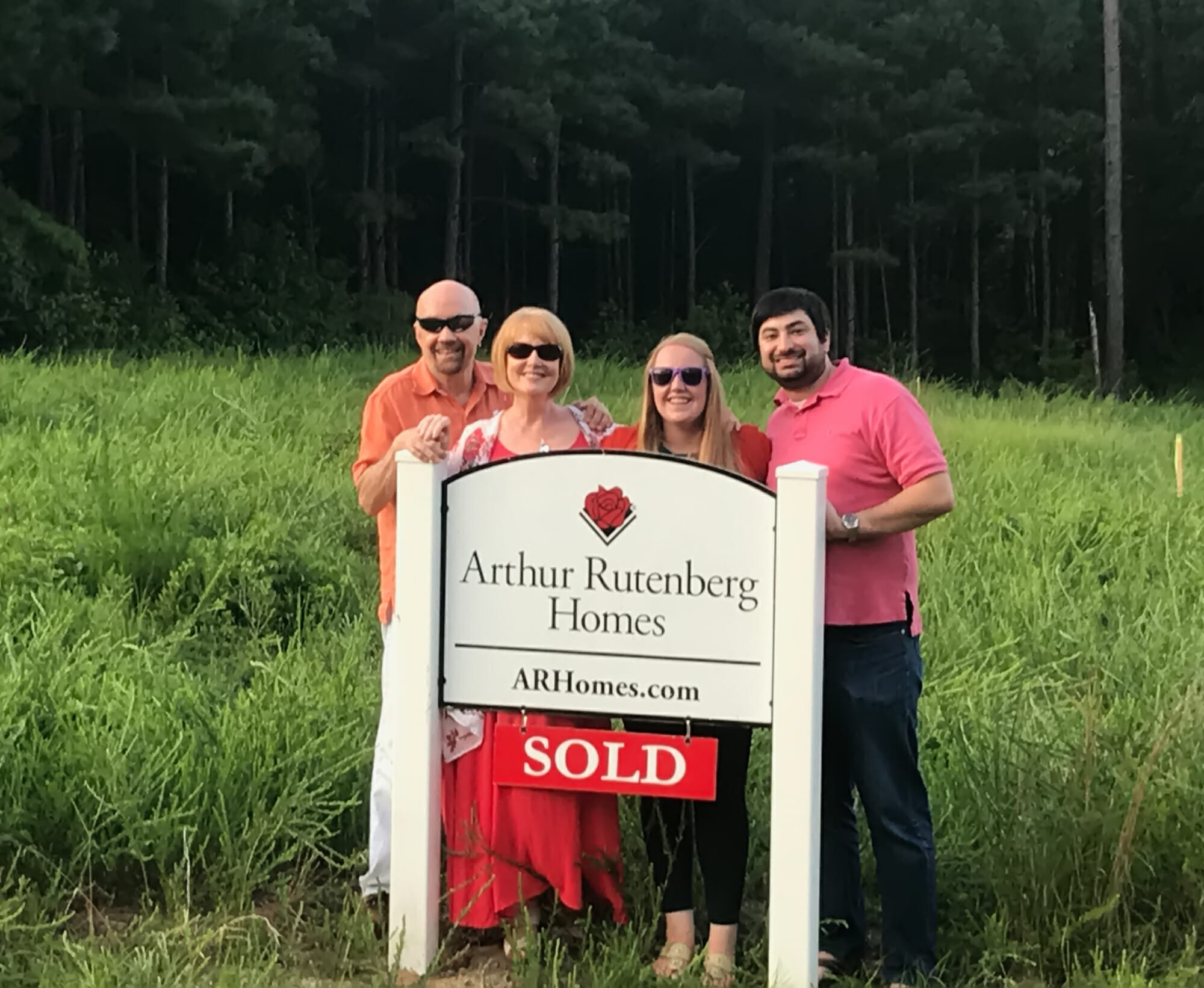 I'm interrupting my usual parade of recipes for some news!
So, the Southern husband, the Southern daughter and our sweet son-in-law did a thing last a few weeks ago.  That beautiful piece of land we are standing on is several acres in beautiful Apex, North Carolina, and as of a few days ago, it is ours!
As in, we own it.  All those beautiful pine trees and that gorgeous meadow we are standing on.  I don't think we get to keep the sign, but all the rest?  Ours!  And there's more.
Starting sometime next month (and as the Southern husband likes to say), the first spade of dirt will be dug up in preparation for our new multigenerational home, and this Jersey girl is already spinning with plans for packing up the Southern husband, our noisy hound dog and all our worldly goods and moving down South.
And as with all things that have happened over the past years of this blog, I'm bringing you with me.
Those of you who have been with me for a while will remember that I kept you fully updated about our big kitchen renovation about 6 years ago, and so this is going to be a majorly souped up version of that, because we are starting with this gorgeous piece of Carolina earth, and at the end of this rainbow is a house that will ultimately be home to all four of us (and the dog, and any small bundles of joy that come along.  Not that I am bugging them about that.  Much.).
So as I did with the Kitchen Project, I'll be writing about major updates in some extra posts, and smaller updates in my regular recipe posts – next up will be the fun saga of how we ended up standing on this beautiful land and what happens next!
And any of you who live in the Research Triangle area of North Carolina or anywhere near it?    I'm your soon to be new neighbor.