In this next chapter of our Carolina Bound adventure, here's why we picked North Carolina and how we found our dream piece of Carolina heaven!
So, the Southern husband and I always knew we were going to follow our daughter and our sweet son-in-law to wherever they ended up settling down.  I was rooting for them to settle down in the house next door to our current house.  A girl can dream!
But several years ago they both ended up in the beautiful Raleigh-Durham area.  She started teaching tiny humans (first third grade, then first grade, now fourth grade, because she is magical and can do everything).
He graduated with a masters from Duke because he is not only one of the nicest people I know but also the smartest, and landed a fabulous job as an educational consultant right outside Chapel Hill.
Then I may have mentioned that they got married and are living happily ever after in a sweet house in Apex, which is their favorite North Carolina town.  Did I mention the wedding?  Here's a picture in case I didn't. HA.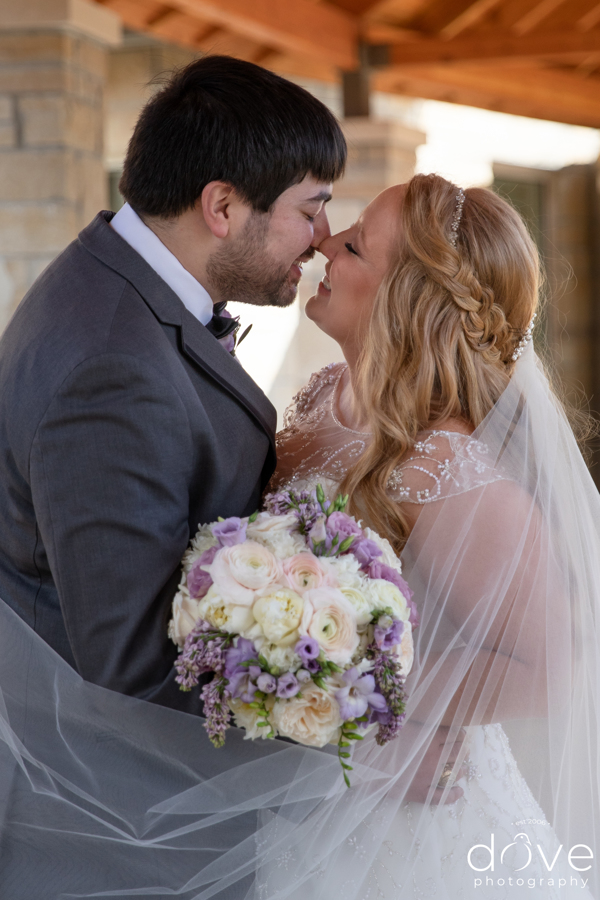 So…North Carolina it is, and the Southern husband and I figured that in a couple of years we would wend our way down there.  It was all a vague happy plan. The one thing I said emphatically to the Southern husband was that I didn't want to build something from scratch. Too scary, too intimidating, no, nope, nope, hard no.
Fast forward a month or two, and then we met Diane.
Diane used to live right here in our current little New Jersey town, and as luck would have it she moved down to the Raleigh area a while ago with her family, and a mutual friend of ours mentioned that she was a pretty dang good real estate broker.
She's part of a team called The Triangle Real Estate Chix (how fun is that?) and she found the kids their sweet little house that they are living in, and I figured that being a former Jersey girl who moved to the South, we would probably get along well.
So on one of our visits to see the kids, we figured we would meet up with her and ask her to show us around.  Just a casual look-see.
She drove us to a whole bunch of pretty houses in the area, but the very first place she brought us was to this beautiful, wooded land that overlooks a lovely peaceful pond.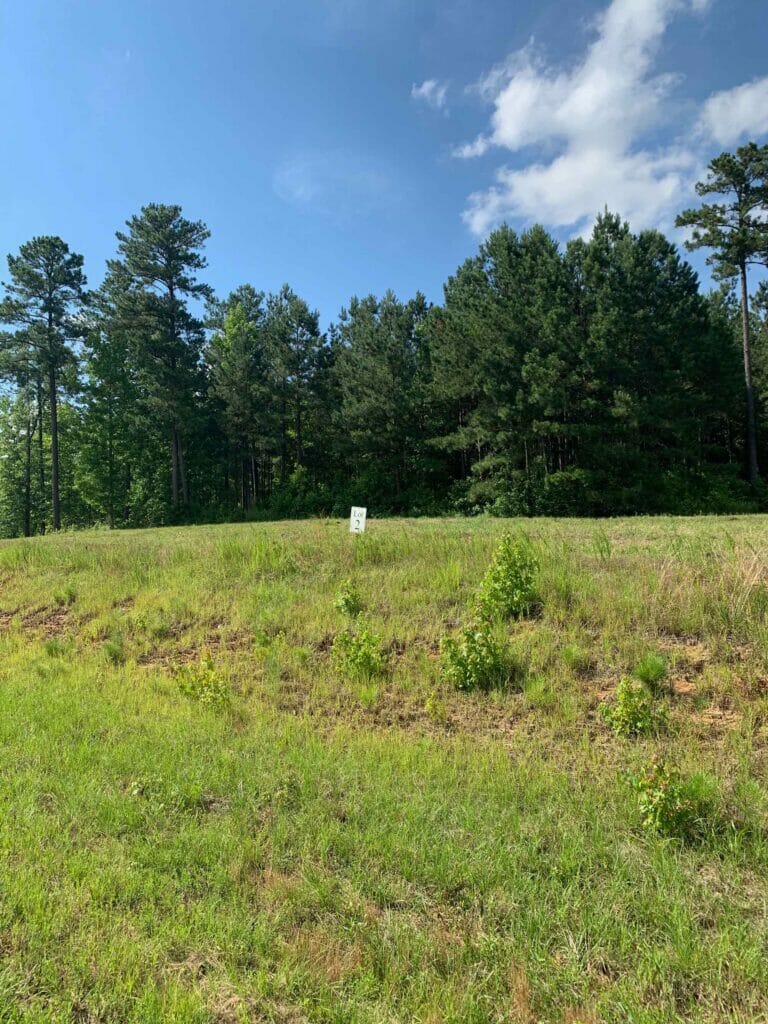 I had no idea where I was, geographically-speaking, but it looked a little like my beloved Vermont what with the rolling hills and the pine trees and the pond.   I fell head over heels in love, and then sternly reminded myself that we were NOT going to build something.  Too scary and complicated.
Then Diane took us to see a house that the builder who would be working on the lot had built and she and the builder's sweet, friendly representative Cathy showed us around.  It had a big open kitchen and the master bedroom overlooked a pine tree forest and there was a verandah with a fireplace and I was a goner.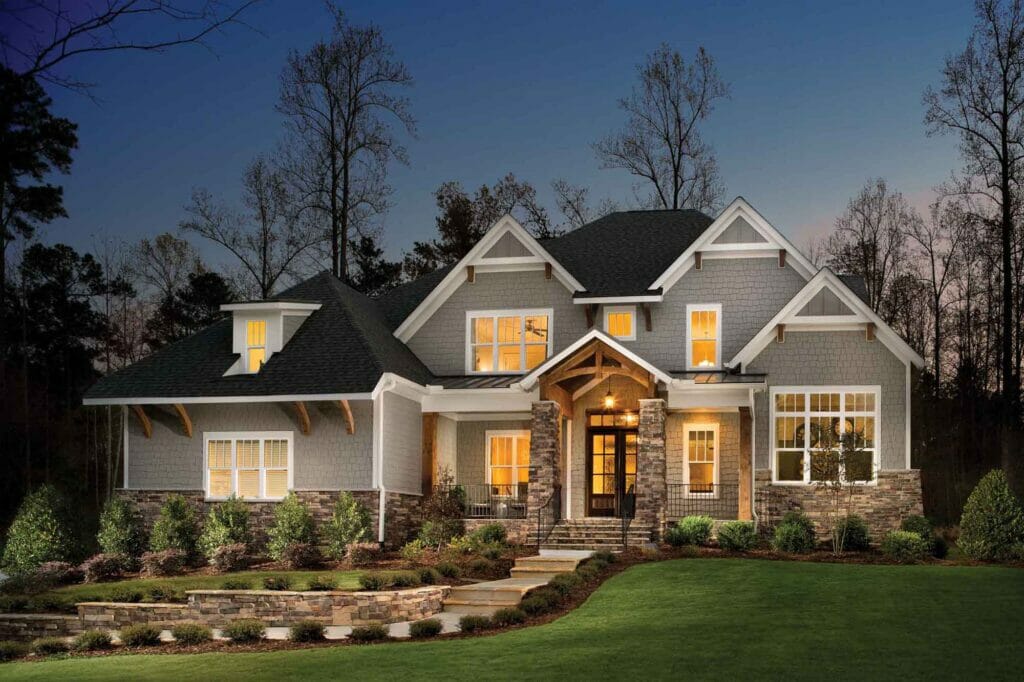 I started imagining early fall suppers out on the verandah, and rocking chairs out on the front porch looking at that pond.  I started thinking about making Christmas cookies in the kitchen with my girl without having to take a plane to do it.
I dreamed about the Southern husband finally getting to go back to the South, the land of his heart. ♥
So we talked and talked and dreamed and fretted (I did most of the fretting because that is my specialty) and throughout all of it Diane answered my 4,392,783 questions with care and patience and she sent me smily-face emojis and all of the sudden WE WERE DECIDING TO BUILD A HOUSE.
Because here's the thing.  Sometimes you just know.  In your heart, you just KNOW.  I knew. The Southern husband knew.  The kids knew.
It wasn't the exact timing we expected, it definitely wasn't the plan we expected, but it all just felt right, like someone had handed us the perfect place to make a home.  And I will be forever grateful to Diane for being that person, and doing it the way she did it, with kindness and empathy and incredible attention to every last detail.
I'm still getting used to the idea of moving so far away from so many friends and family, and there's a lot about that part that's going to be so very, very hard.  But there are phones and planes and the people I love up here I will love just as fiercely from down there.  Maybe even more.
And in the meantime, if you want to move down to the Research Triangle area with me,   call Diane.  She is amazing, and one of my first new North Carolina friends, and I'm willing to share her.  You're welcome!
Next up I'll tell you about our amazing builder and his team and how you start the one million steps that going into building a house.  I'm calm.  I'm fine.  I'm calm.
HA!