This easy recipe for creamy slow cooker chicken parmesan soup adds a secret ingredient to make this comfort food favorite even more delicious!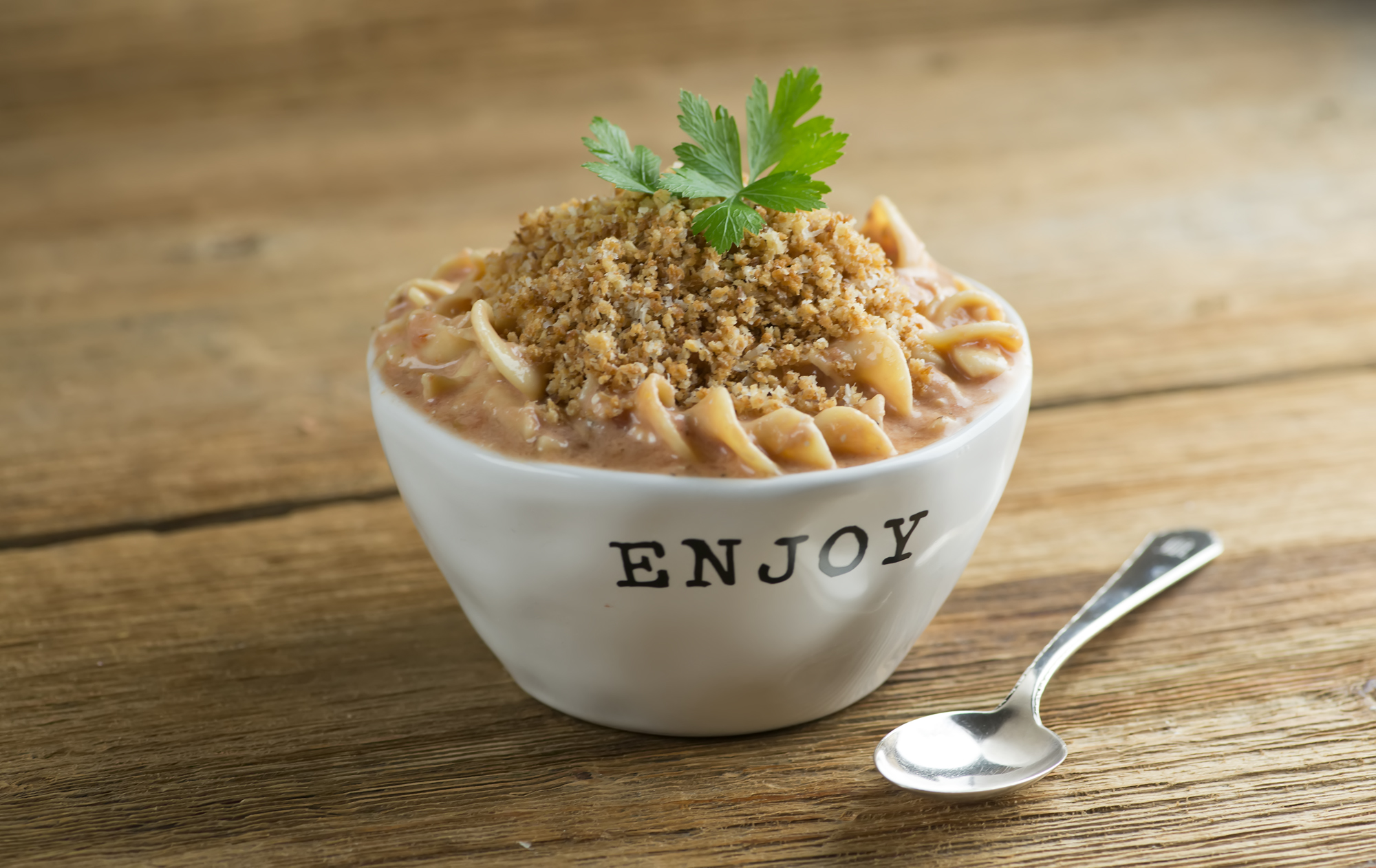 Before I start in on the scrumptiousness that is this creamy, dreamy, fix it and forget it creamy slow cooker chicken parmesan soup (say THAT three times fast), I need to interrupt this broadcast for a wedding realization.
As you know if you've been reading along for the last year, my Southern daughter (who was in kindergarten the last time I turned around) is getting married.
We've had this information for a while now, and have been in a happy whirlwind of dress fittings, flower meetings, menu-picking and all the other excitement that goes with a wedding.
One of the first things the happy couple did was pick out the style of tux they wanted for the groomsmen, the fathers and the ring bearer.
They gave everyone the info, including the very important admonition to the parents of the ring bearer that he should not go get measured until right before the wedding, because kids have a tendency to grow.  Good advice, which the ring-bearer's parents were happy to follow.
So, while of course I know that the wedding was getting close – I would show you my wedding folder but I think the size of the picture would crash your computer – something happened this weekend that for some reason made the fact that is is happening soon especially real.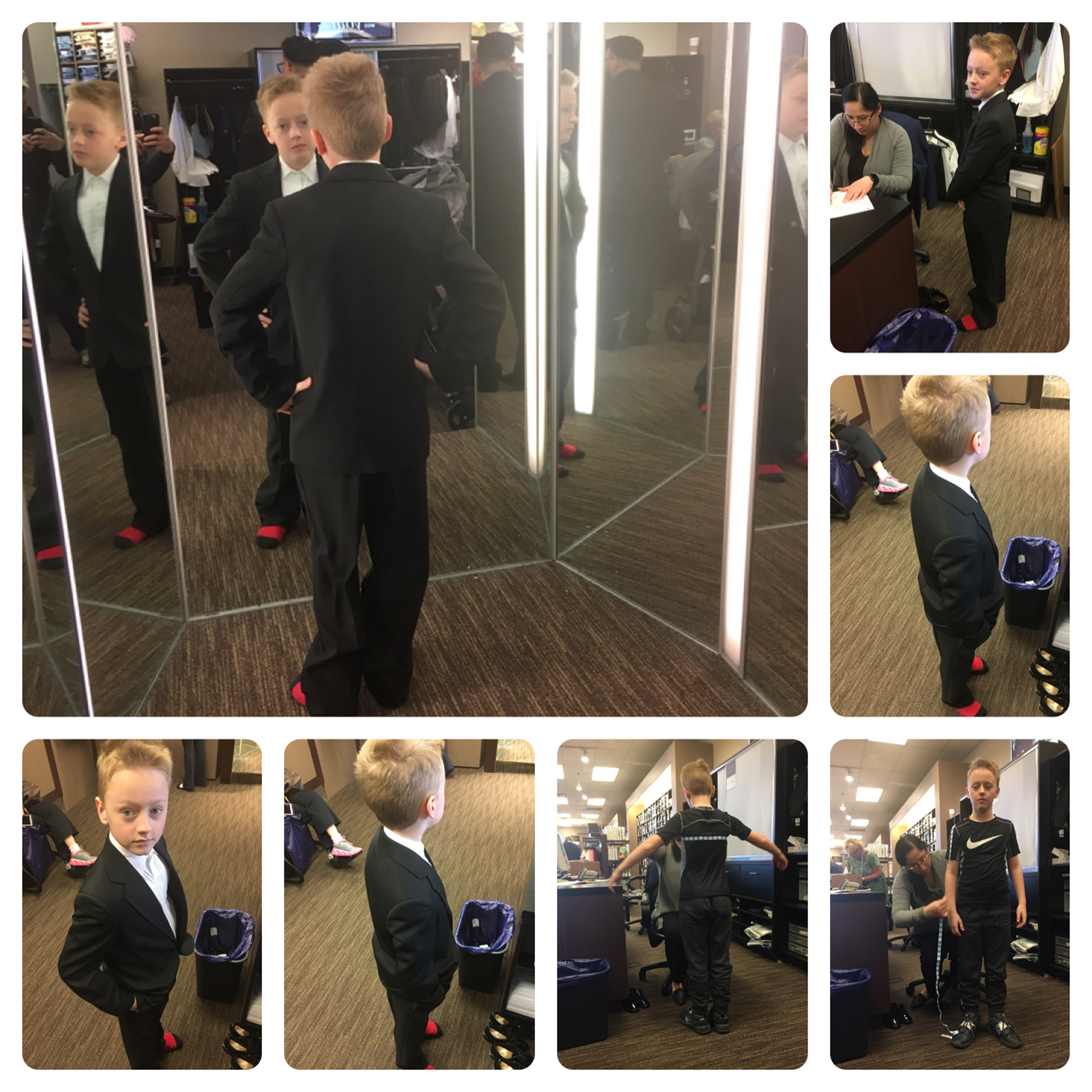 THE RING-BEARER GOT MEASURED FOR HIS TUX.
Excuse me while I go breathe into a brown paper bag for a few minutes.
By the time you read this, it will be exactly one month until my baby girl walks down the aisle into the arms of her true love, who just for the record is one of the nicest, smartest, kindest people I know.  As she said during one of her millions of bridal showers…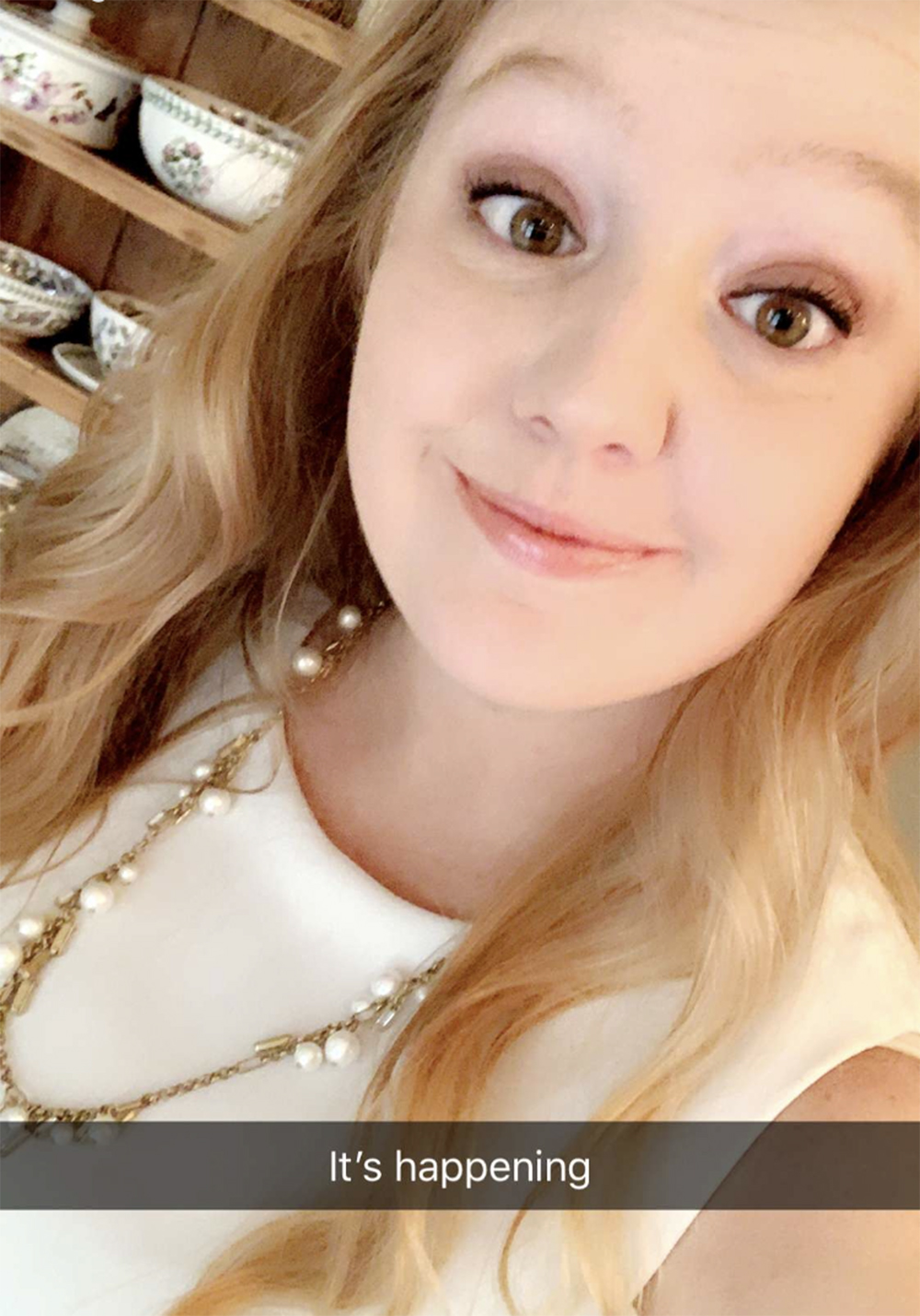 It's happening.  IT'S. HAPPENING.  I'm joyful and tearful and I can't stop looking at her baby pictures.  I am in definite need of things like creamy chicken parmesan slow cooker soup to keep my world centered.  And while we are on the topic, here's the deal with that secret ingredient.
As you may know, I already have one beloved recipe for slow cooker chicken parmesan soup up on this site, but as you also may know, I am someone who can't leave well enough alone, and so I wanted to see if I could pull of a creamy version without just pouring cream into it.
So, it turns out if you stir chopped up cream cheese into regular chicken parmesan soup, it not only makes it creamy, but it adds a little extra flavor.  I also love adding some crunch with some crispy breadcrumbs sprinkled on the top.
Now if you will excuse me, I'm going up to the attic to refold all the Southern daughter's baby clothes.
Want to round out your meal? This recipe pairs well with...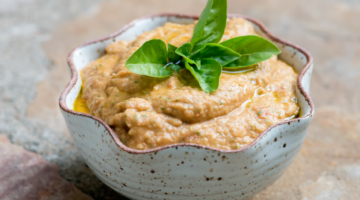 Tomato Basil Hummus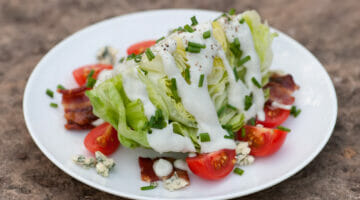 Wedge Salad!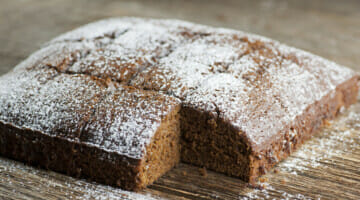 Easy Gingerbread
Print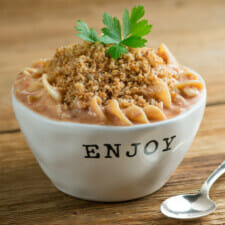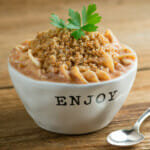 Creamy Slow Cooker Chicken Parmesan Soup
---
Author:

Prep Time:

20 minutes

Cook Time:

8 hours, 30 minutes

Total Time:

8 hours 50 minutes

Yield:

6

-

8

servings

1

x
Category:

Dinner

Method:

Slow Cooker, Stovetop

Cuisine:

American
Description
This easy recipe for creamy slow cooker chicken parmesan soup adds a secret ingredient to make this comfort food favorite even more delicious!
---
Ingredients
1

pound boneless chicken breasts

3

cloves garlic, minced

1

28 ounce can crushed tomatoes

4 cups

chicken broth

1 tablespoon

dried oregano

1 teaspoon

salt

½ teaspoon

pepper

4 cups

curly egg noodles

4 tablespoons

butter

1 cup

panko bread crumbs

1 cup

shredded Parmesan cheese

4 ounces

room temperature cream cheese, cut into small chunks
Chopped parsley for garnish
---
Instructions
Put the chicken, garlic, tomatoes, chicken broth, oregano, salt and pepper in a slow cooker (5 quart or larger). Cover and cook on low until the chicken is cooked and tender, about 8 hours.
Remove the chicken and turn the slow cooker heat to high. Add the egg noodles and cover. Cook for 20 more minutes or until the noodles are tender.
While the noodles are cooking, shred the chicken into bite-sized pieces and set aside.
Melt the butter in a medium skillet over medium high heat. Add the bread crumbs and stir until they are golden brown. Pour them into a medium mixing bowl and let them sit until the soup is finished.
When the noodles are tender, stir in ½ cup of the Parmesan cheese and all the cream cheese into the soup. Stir until the cream cheese is melted (Pro Tip: the smaller the chunks, the faster it will melt! And if there are a few teeny unmelted chunks no worries – it will still taste delish!). Stir in shredded chicken.
Stir the remainder of the cheese into the bread crumbs.
Ladle the soup into bowls, sprinkle generously with the bread crumb mixture and some chopped parsley and serve!
Notes
If you want, you can cook the pasta ahead of time (or use leftover cooked pasta!) and stir it into the soup when you add the shredded chicken.