Welcome in spring with this easy recipe for rhubarb curd, a sweet and tangy fruit spread. It's the first sign of all the delicious local fruits and vegetables to come at your local farmer's market!
My friends, it is SPRING.  And one of the ways I know it is spring is that the rhubarb is here!  So today we are going to talk rhubarb – what it is, where you get it, and the many wonderful things that you can make out of it, including and especially the creamy, dreamy, sweet yet sassy deliciousness that is rhubarb curd.  Don't let the curd part scare you – it is another word for pudding-like texture that is just plain rhubarb heaven.  Let's make it!Rhubarb in general holds all kind of sweet childhood memories for me, because my grandparents had a giant patch of it outside the door of their farmhouse in Vermont, and when it was ready to pick in the spring, my grandma would chop it up and simmer it with sugar until it was soft and sweet.
That's me and my brother Bill and our friend Mari helping with the haying.  Back then apparently little girls dressed up for haying.  Or maybe we had just come home from church.  One way or the other, I am rocking that groovy dress.
Anyway, rhubarb.  Rhubarb is a perennial plant, and one of the first to come up in the spring.  It has a pretty short season – from April to June – and there are all kinds of things you can do with it.  Here is a fabulous write-up that A Farm Girl Dabbles did on the Pioneer Woman's site that that tells you everything you ever wanted to know about rhubarb.  And here is her recipe for Rhubarb Mojitos.  YOU'RE WELCOME.
Anyway, as soon as spring is truly here, I start looking around for rhubarb, which you can find not only at farmer's markets (support your local farmer's market!) but increasingly in the regular old supermarket.  Spring landed for real in my part of the world last weekend, so I grabbed my Nikon and took what I thought was this super artful picture of our little tree outside the back door with a hint of our Adirondack chairs in the distance.
I was feeling all sassy about that picture, so I put it up on Facebook, and remember that picture of my cute little brother up there on the hay truck?  He promptly did what all little brothers do to their big sisters.  Check out his super helpful comment.
HA.  We keep each other humble.  I love him more than my luggage.
Meantime, once you have procured yourself some rhubarb, this curd is one of the best things you can do with it, outside of a mojito.  Wash it up, trim off the leaves if it came with leaves, trim off the bottom and cut it into chunks.  Now simmer it up with water and sugar like my grandma used to do until it is falling apart.  Now puree it up with an immersion blender if you have one (you really need to get one if you don't – they are FAB) or use your regular blender.
Next, get out your double boiler (and if you don't have one of those, you actually don't ever need one.  A regular pot with a heat proof mixing bowl that is the right size to sit on top of it will do just fine) and heat some water in the bottom part.  Put some egg yolks and sugar and butter and lemon juice in the top part and whisk it all up.  Now add the rhubarb puree to the egg part in spoonfuls – don't pour it in all at once, as you don't want the egg to start scrambling.
Now pop the top bowl over the simmering water and stir it for about five minutes until it gets warm and creamy and a little thick.  At this point you can be done, but if you want the super creamy pudding-like texture of true curd (I do!), set a fine mesh strainer over a bowl and press the curd through it, so that any solid or stringy parts are left behind.
I like to slather this deliciousness on scones and toast.  You can also use it as an appetizer – spread some creamy brie cheese on crackers and add a dollop of rhubarb curd and oh my goodness.
Spring has sprung – think rhubarb!
Print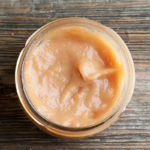 Rhubarb Curd
---
Author:

Prep Time:

10 minutes

Cook Time:

20 minutes

Total Time:

30 minutes

Yield: About

one cup

1

x
Category:

Staples

Method:

Stovetop

Cuisine:

American
Description
Welcome in spring with this easy recipe for rhubarb curd, a sweet and tangy fruit spread!
---
Ingredients
6

stalks of rhubarb, cut into

1

-inch chunks

3/4 cup

sugar

4

egg yolks

3 tablespoons

butter, cut into chunks

1 teaspoon

lemon zest

2 teaspoons

lemon juice
---
Instructions
Wash the rhubarb, cut off the leafy tops if they are still on them, and trim 1/2 inch off the ends
Heat rhubarb, ¼ cup sugar, and 4 tablespoons water over medium heat. Cook until the rhubarb falls apart, adding a little bit of water if the rhubarb sticks to the pan while you are cooking it.
Now puree the mixture until smooth, either with an immersion blender (the best way!) or a regular blender.
Put a couple inches of water into bottom part of a double boiler and heat it over medium heat. Don't have a double boiler? Put the water in a regular pot – you can use a heat-proof mixing bowl for the top.
Put the egg yolks, the remaining sugar, butter, lemon zest, and lemon juice in the bowl of the double boiler before you set it on top of the bottom part. and whisk. When the sugar has dissolved completely, mix in the warm rhubarb puree by the spoonful – don't put it all in at once, tempting as that may be, because it might heat up the eggs too quickly.
When all the rhubarb has been mixed in and the water in the pot is simmering, set the bowl over the pot. Stir for about 5 minutes, until warm and slightly thickened. Remove from the heat.
Press your wonderful rhubarb curd through a fine-mesh strainer (this will give your curd that smooth, pudding-like texture) into a jar or other container with lid. I like keeping mine in a cute little mason jar!
Notes
If you don't eat it all at once, your lovely rhubarb curd will keep in the fridge for up to a week.
Recipe adapted from Sur La Table – check out all their amazing recipes here!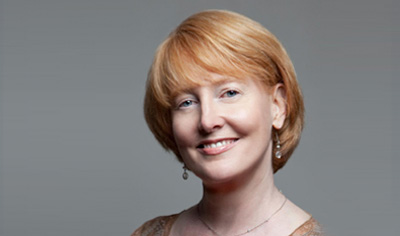 Hi there!  I'm Kate, and I'm a recipe writer, food photographer and devoted bacon lover.  I started Framed Cooks in 2009, and my mission is to create and share family-friendly recipes that make cooking both easy and fun…yes, I said FUN!  My kitchen is my happy place, and I want yours to be that place too.  And if you make this recipe, I would love you to tag @FramedCooks on Instagram so I can see the deliciousness!