When it comes to the Super Bowl I'm not ashamed to admit it.  I am all about the commercials and the food and the food and the commercials.  And the halftime show. I'm that person who pays zero attention to the game, but doesn't budge during the commercials so that I can make absolutely sure I'm not missing the Doritos or Bud Lite ad that everyone will be talking about the next day.  Or the Clydesdales.  Love the Clydesdales.  And don't even get me started on that Darth Vader commercial from a few years ago – STILL my fave..  And since the other essential part of the Super Bowl is the eats, I've rounded up a few of my favorite nibbles for you, all of which can be served in front of the tv and are easy to whip up.  So we don't miss any, you know, commercials!
First I have some dips and spreads for you!  Clockwise from the top left in that picture above, here are four of my faves (just click on the titles below to get to the recipes):
********
Deviled Ham Spread: Salty and creamy and devilishly good.  Great with celery sticks.
BLT Dip: I made this for a contest, and while I came in second (sniffle) I still think this dip is a total winner.  It's got bacon!!  Enough said.
Beer Cheese: Just what it sounds like.  I think this is actually mandatory for watching the Super Bowl.  Think of the Bud Lite ads.  Think of the CLYDESDALES!
Whipped Cheddar Horseradish Spread: Takes all of 5 minutes to make, and cheddar and horseradish are a match made in heaven.
*******
Onward to the nibbles…little delicious finger foods that you can make lots of.
Again starting clockwise from the upper left…
Bacon Jalapeno Tater Tots: self-explanatory, right?  Make LOTS.
Mini Bacon Herb Cupcakes with Cream Cheese Frosting:  I know, again with the bacon.  I can't help myself.  Oh, and I dare you to eat just one of these.
Antipasto Skewers: Look, no bacon!  Only mozzarella, salami, artichoke hearts, tomatoes, pickles, ham and whatever else you want to skewer!
Bacon Blue Cheese Deviled Eggs:  I know.  I know.  But these deviled eggs make regular deviled eggs hang their head in shame.
*******
Finally, the main course!  Since nobody is going to be sitting at a table to eat, here is a bunch of hearty fare that can be made in big or small quantities depending on the size of the crowd in front of your tv, and that can be eaten in front of said tv with a minimum of fuss and muss.
From the top left again….
Cookie Sheet Nachos: Everything style nachos served on a cookie sheet.  Not only does this make for easy serving, it also ensures that all the chips get enough nacho stuff on them.
Pulled Pork Sandwiches: Set the fixings for these up in the kitchen and let folks assemble their own.  It will make for some extra entertainment as seats are stolen while people are getting their sandwiches.
Taco Wraps: Exactly what you think they are – only served in soft tortillas instead of crunchy taco shells that break into a million pieces when you take the first bite.  Your sofa will thank you.
Bacon Cheeseburger Macaroni: Okay, this one requires forks, but you didn't think I was going to skip the bacon in this category entirely, did you?  Disposable forks, and I promise it's worth it.
And with that, I hope you have a delicious Super Bowl…and may the best commercial win!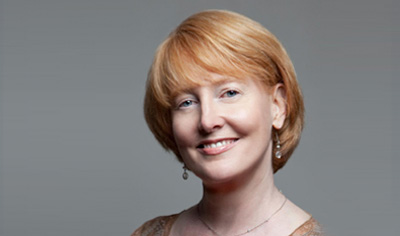 Hi there!  I'm Kate, and I'm a recipe writer, food photographer and devoted bacon lover.  I started Framed Cooks in 2009, and my mission is to create and share family-friendly recipes that make cooking both easy and fun…yes, I said FUN!  My kitchen is my happy place, and I want yours to be that place too.  And if you make this recipe, I would love you to tag @FramedCooks on Instagram so I can see the deliciousness!