This recipe for salted oatmeal chocolate chip cookies is the love child of your two favorite cookies! Sweet and a teeny bit salty and just plain perfect.
Before I get started on the deliciousness of this mash-up of your two favorite kinds of cookies, I am going to do some bragging.  Even though the Southern husband and I have always been in pretty decent shape given that I cook bacon with wild abandon, eventually that much bacon does take its toll on your waistline even if you are eating it off of small plates.
Small plates have always been my approach to weight control, and in general it's worked pretty well for me, but let's just say that I don't have the metabolism that I used to have.  Sniffle.  (I miss you, metabolism.)
Anyway, this past summer my jeans started letting me know that it was time to do something other than small plates if I ever wanted to be able to eat salted oatmeal chocolate chip cookies with a clear conscience again.  So I did something about it.  Oh yes I did.
At the end of July, the Southern husband and I went on an eating program called the Whole 30, and I've mentioned it a time or two on this site since then.  It lasted for 30 days, and to be perfectly honest, my main goal in doing it was to vanquish my headaches which I have been getting in both regular and large economy migraine size several times a week since I was a teenager – it's one of the things the Whole 30 is known for, and I was ready to try ANYTHING to be headache-free.
You can read lots more about the Whole 30 by clicking here, but basically it has you eating only proteins (meat, fish, poultry), veggies, fruits and healthy fats (olive oil, avocado, nuts) for 30 days.  I won't mention all the stuff you can't have – I'm sure you can imagine, and salted oatmeal chocolate chip cookies were not on the Whole 30 menu.
Anyway, we did our 30 days of Whole 30 eating, and I lost 9 pounds and totally vanquished my headaches.  But then…
…but then, after those 30 days you are released into the world of adding back in all the stuff you can't eat on the Whole 30.  I promptly had a glass of wine, but after that I kind of tiptoed back in with everything else because I didn't want to jinx the no-headache miracle.
I had some goat cheese in my salad.  I went back to having a bowl of my favorite popcorn here and there.  I had milk in my tea,  and we've gone out for pizza.  And yes, I've made and eaten these delectable cookies.  But the energy and no-headaches and just general feeling healthy stuck with me, so I have stayed probably about 75% in the Whole 30 zone.   And since then, two fabulous things have happened.
In addition to conquering my headaches, which pretty makes me want to cry grateful tears of sheer relief and joy, I'm now up to a total of 15 pounds lost.  My old jeans are still unhappy because I am replacing them with new jeans.
And when I do have bacon or cheese or bread or salted oatmeal chocolate chip cookies, they taste all kinds of amazing, because I'm not serving them up with reckless abandon.  Nope, I'm making cookies, saving a few of them for us, and then sharing the rest with friends.  Another great feeling to add to the list.
I'm done with the bragging now, except to say that I have a whole new appreciation for cookies, and I fully plan to keep making them.  Especially these, which are a combo of your favorite oatmeal cookie and your favorite chocolate chip cookie, made with bittersweet chocolate which is one of the best taste in the planet.
Yup, definitely making these again, and eating a few, and sharing the rest. Because life needs both cookies and feeling good about your jeans!
Print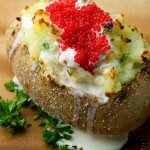 Salted Oatmeal Chocolate Chip Cookies
---
Author:

Prep Time:

20 minutes

Cook Time:

24 minutes

Total Time:

44 minutes

Yield: About

24

cookies

1

x
Category:

Dessert

Method:

Oven

Cuisine:

American
Description
This recipe for Salted Oatmeal Chocolate Chip Cookies is the love child of your two favorite cookies! Sweet and salty and perfect.
---
Ingredients
2 cups

old fashioned rolled oats

1 cup

flour

3/4 teaspoon

baking soda

1/2 teaspoon

cinnamon

2 teaspoons

sea salt

8 tablespoons

butter, room temperature

1/2 cup

sugar

1/2 cup

brown sugar

1

egg

1 teaspoon

vanilla extract

8 ounces

bittersweet chocolate chips
---
Instructions
Preheat oven to 375, and line cookie sheets with parchment paper or silicone baking sheets.
Mix together oats, flour, baking soda, cinnamon and salt. Set aside.
Put butter and both sugars in a mixing bowl and mix until butter is fluffy, about 2 minutes. Mix in egg and vanilla.
Reduce speed to slow and mix in oatmeal mixture until just combined. Add chocolate chips.
Drop tablespoons of batter on to cookie sheets, spacing the cookies out by about 2 inches. Sprinkle with a teeny sprinkle of salt.
Bake until cookies are golden brown, about 12 minutes. Cool for 5 minutes on the cookie sheets, then cool on a rack.
Enjoy one while it is still warm, save a few for the next day or two, and share the rest!