This was positively, absolutely, without a doubt the most exciting few days of the Kitchen Project.  Not because the floor was patched, although that is wonderful.  Not because most of the cabinets are in, although I am so excited about them that I am spending a lot of time just opening and closing empty drawers.  Not even because my new stainless steel sink has Running Water.
Nope, the major drama was the Arrival of the Granite.
But before I get to that, I need to give the floor patch a little love.  As you may remember, when the center island was removed, we found out that there was no, well, floor under it.  It was a nice big island-shaped hole in the middle of the floor.
And of course, the flooring is now discontinued.  But that didn't stop our intrepid contractor.   He scoured the country to find just enough of it that we could make a patch big enough for the island.
In the meantime, the dog decided that hole was her new favorite place in the house.  As the patching went on, her new domain got smaller…and smaller.
Check out that reproving look I am getting.
Meantime they spent a day piecing those new white oak boards together like a puzzle, so that when the whole thing is sanded and stained and sealed it will look like a giant hole never happened.
Meantime, back at the granite…back last spring when we were putting together all our kitchen plans, our Fabulous Kitchen Designer took us to granite yard after granite yard looking for a piece of Coast Green granite that was big enough for our island.  And one day we were walking around one particular yard, and we came across this.
It was not Coast Green.  No, it was a great big heavy piece of heaven called Costa Esmeralda.  It was twice as expensive.  It was NOT in our budget.  And there was no way I was leaving this piece of gorgeousness behind to go into some else's kitchen, even if I did have to spend the Southern daughter's college tuition money on it.  (Kidding, honey!  Go Tigers!)
Now fast forward to last week.  I walked in one day after work, and my Fabulous Kitchen Designer and my super Talented and Speedy Contractor were keeping an eagle eye on the installation of the granite countertops.  The granite had arrived one day early, and it was Going In.
The granite is glued onto the cabinet base, and then holes are cut into it so that things like sinks and stovetops and faucets can be installed.  As you can imagine, once you cut a hole into a piece of granite, there is no going back.  It better be in the right place.  So everyone was Watching.
Here are the granite guys drilling the hole for the sink faucet.  One drills, one vacuums the stone dust.  Imagine the noise you think drilling through granite will make, and then triple it.  The neighbors three blocks down probably know we are getting granite with perfectly drilled holes in it.  I'll have to invite them over.
Meanwhile, back at the ranch, THIS was waiting at my front door.
The big, beautiful matching piece for the island.
All shiny and glorious and needing to be carried in to my kitchen.  Gulp.  The granite guys heaved it oh so carefully onto the world's smallest wheeled contraption that has a slot in the top of it to hold the granite, and in it went through the front door, like the honored guest that it is.
Through the front hall…
…down the hall (note Southern husband in the rear)….
…aroooooooooound the corner (that was fun!)….
And then it happened.  The lifting of the granite onto the island.  One…
..two…
…three!  And there it was.  From that granite yard right to my kitchen!
Then lots and lots of measuring and adjusting went on, to make sure it was in exactly the right position.
Then some gluing went on to make sure it never moved a millimeter ever again.
And then, just like that it was done!  I can't tell if the dog is exhausted from watching all the lifting, or just mourning the loss of the hole in the floor.  It was there when she got up that morning, and by the end of the day it was covered with a new island and a whole heap of granite.  Dang!
I spent the rest of the evening wandering around caressing the island, imagining folks sitting on the overhang side having a glass of wine and some nibbles and  keeping me company while I cooked.  I may have opened and closed the drawers a few hundred more times as well.
So 12 days in, we have gone from bare walls to almost there…I think I probably only have one or two more kitchen posts to go!  And in the meantime, a few recipes of course…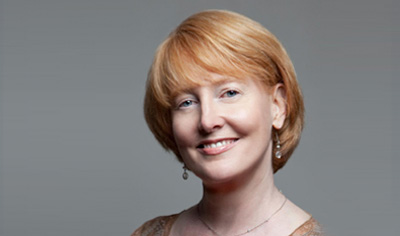 Hi there!  I'm Kate, and I'm a recipe writer, food photographer and devoted bacon lover.  I started Framed Cooks in 2009, and my mission is to create and share family-friendly recipes that make cooking both easy and fun…yes, I said FUN!  My kitchen is my happy place, and I want yours to be that place too.  And if you make this recipe, I would love you to tag @FramedCooks on Instagram so I can see the deliciousness!